Penang Food – Wanton Mee @ Peace & Joy Coffee Shop, China Street
Wanton Mee with many toppings
Wanton Mee, another Penang hawker food is available in many places around Georgetown and I like to have it from the stall in Peace & Joy coffee shop located in China Street. Like in most places, the Wanton Mee comes in either with clear soup or dry type. I prefer my Wanton Mee dry which comes in flavorful thick black soy sauce, bit of sesame oil and pork lard.
The thin noodle has a perfect 'QQ' texture, springy and yet not too soft. It comes with pieces of char siew, choy sum (Chinese vegetable) and two versions of wanton. Being a char siew fan, I prefer this char siew as it is far better than those reddish ones sold in other places around town.
Wanton Mee
Small – RM2.50
Medium – RM3.00
Big – RM3.30
The Wanton Mee comes with two versions of wanton which were filled up with minced pork. The fried ones were super crispy and tasted delicious especially when dipped into their chili sauce. This stall serve both the chili sauce and  also the pickle green chili in a soy sauce plate which is hard to come by nowadays as most stalls would just place it alongside the noodle.
My hubby ordered a bowl of Sui Kow (dumpling) soup. The crescent shaped dumplings came in wrapper 'skin' filled with a mixture of minced pork and prawn. He finds the proportion between the meat and prawn well balanced, which subsequently gives a flavorful meaty prawn taste. The light clear soup was topped with spring onions.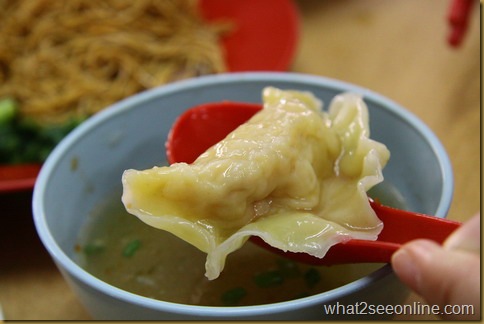 Sui Kow
Two for RM1.30
To achieve springy 'QQ' texture, the noodle has to go through the process known as "kor lang hor" in Cantonese. The noodle is blanched in hot water, removes and soaked briefly in cold water and then another quick dip into the hot water before tossed with their flavorful black soy sauce.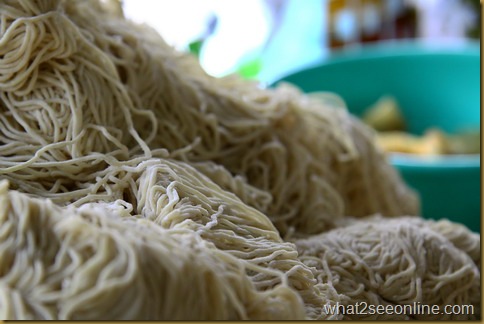 Mr Yam and his wife have been selling Wanton Mee for many years…more than 15 years now. Business was brisk on that day and it was nice of them sharing their time with me.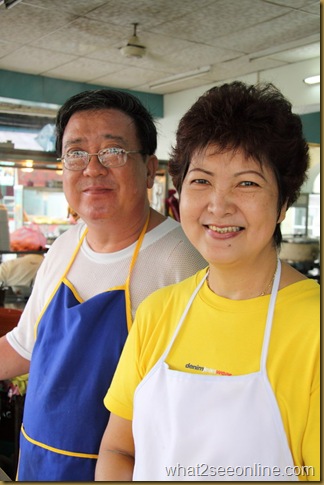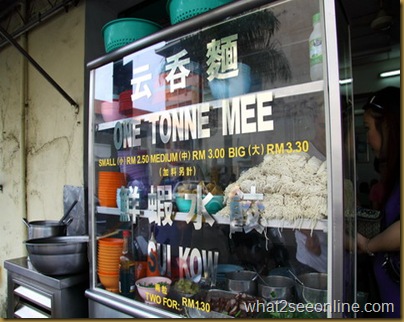 Besides this Wanton Mee, another popular stall in this coffee shop is the Curry Mee which many of my friends has given their two thumbs up. Click here for the Map Location.
One Tonne Mee
Peace & Joy Coffee Shop
China Street
Penang
Tel : 016 492 5832
Business Hour : 7am – 2pm
Closed on Sunday
Category : Non-Halal
GPS Coordinates : N05 2505.2   E100 2021.7