Suffolk House Restaurant – Fine Dining in a Penang Heritage and Historical Site!
* This article was also published in the New Straits Times on 22nd May 2010.
An ambiance of calm and tranquility with stunning charm welcomed me as I walked into Suffolk House which is known as the first "Great House of Penang". This recently restored 200-year old Anglo-Indian architectural building was built on the estate owned by Captain Francis Light, the founder of British settlement of Penang.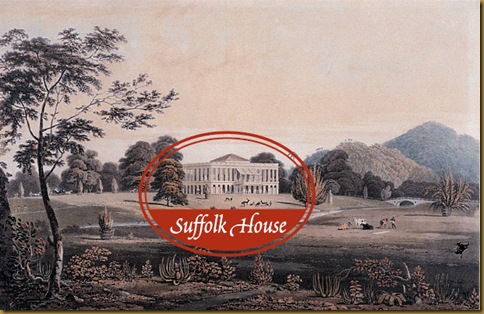 I had the pleasure of visiting their lovely Suffolk House Restaurant which was headed by Chef Johnny Fua for a food tasting session.  This restaurant is run by the management of 32 Mansion, Bagan and Beach Blanket Babylon – all successful eateries in Penang.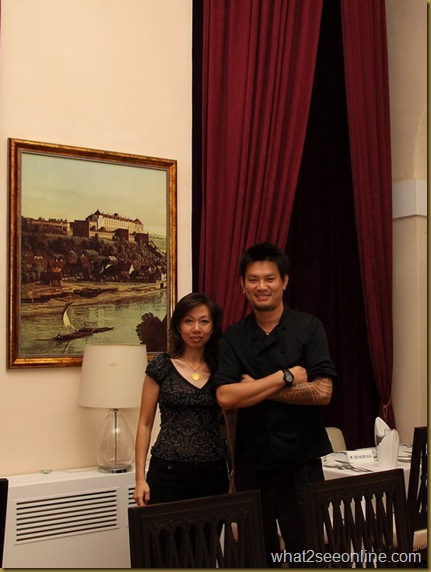 Chef Johnny Fua & myself sharing a light moment…
Chef Johnny points out that fine dining is an art to be enjoyed. The ambiance, environment, comfort and decoration combines together with the artistic preparation of the food to deliver a whole new dining experience. He encourages his customers to sit down and enjoy the entire fine dining course, while taking in the creativeness instead of viewing it as a meal or  simply rushing through the whole course.
All the dinning halls in the restaurant are decorated to it's own uniqueness with gorgeous mirrors and framed art paintings. The lighting is soft and creates a wonderfully relaxing yet intimate ambiance.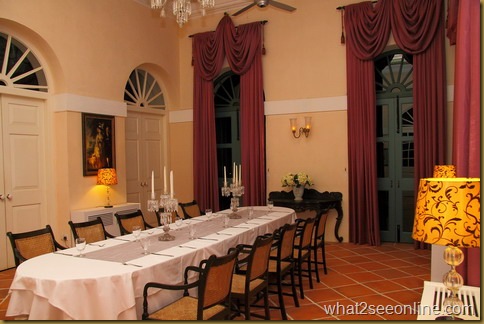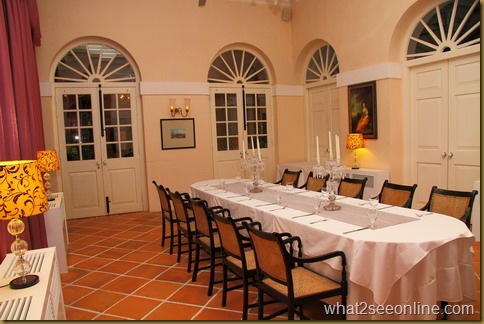 The menu at Suffolk House is well thought-out, offering guests a nice selection of seafood, poultry and steak from the five main courses, with prices ranging from RM85 to RM120. The price comes with a set consisting of amuse bouche, two appetizers, soup and salad plus dessert and coffee/tea with frothed milk.
Table D'Hote Menu at Suffolk House
To start, the creamy Chicken tikka roll as an amuse bouche was served!
Next up was the bundle of Crispy money bag with baby shrimp, asparagus, roasted pepper & ricotta cheese. Morsels of shrimp and asparagus wrapped in the crispy bundle was served sitting on a bed of garden greens decorated with cilantro lime tomato relish.
Chef Johnny had the salad made of beetroot, apple, cucumber pickles, fried onion ring and added walnuts for crunch and mint leaves for refreshing taste. It was topped with crumble feta & mesclun leave and dressed in sour cream mayo. I simply love the vegetable combination of this salad.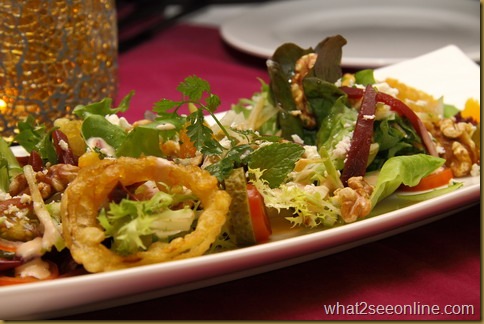 The Curried parsnip & apple soup with a lovely texture has the savory sweetness of the parsnip and delicious tang of apple together with hint of spiciness from the curry spices. This soup went well with the green olive butter toast.
The scoop of Tomato sorbet with sour plum shaving was served simple but creatively with added pieces of appetizing sour plum. For good reason, this particular dish is a mainstay on the menu till now.
Click to the next page for the main dish and the location of this restaurant….