Pasembur at Padang Kota Lama, Penang (Esplanade)
It's been a while since I last visited the hawker center in Kompleks Makanan Padang Kota Lama (or more commonly known as Esplanade). This complex on the seafront promenade has many stalls offering Indian food, fresh seafood and Western food.
There are a few stalls offering pasembur and the most popular would be Hussain Pasembur.
A basic place of pasembur comes with thick cuts of cucumber strips, radish (mangkuang), blanched bean sprouts, crispy crackers, prawn fritters, bean curd and hard-boiled egg. The worker spoons several spoonfuls of warm orangey spicy and sweet peanut sauce over the salad, coating every part of it.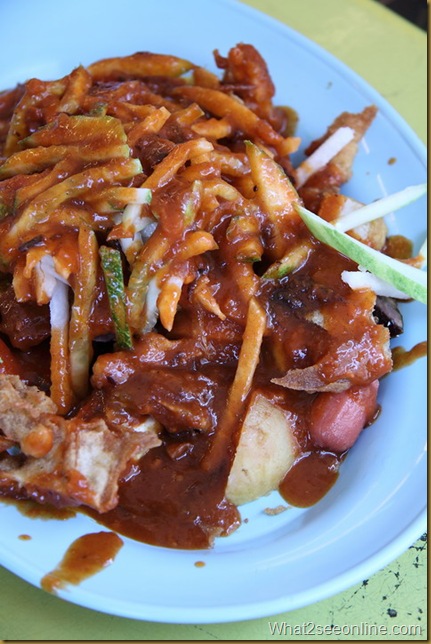 There are many beverages available including the teh tarik, refreshing coconut juice and coconut shake. With the blistering CNY heat, I thoroughly enjoyed my pasembur with a glass of creamy coconut shake.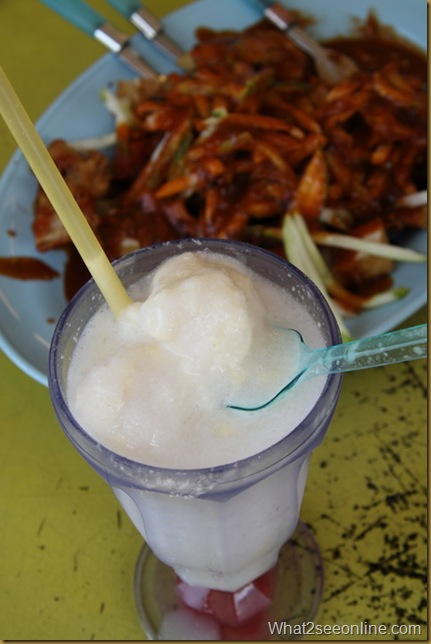 Satisfying snack!
Hussain Pasembur at Padang Kota Lama, Penang ( a.k.a The Esplanade) is my first attempt on videoblography. I am sure there will be more improvement in my vlogs as time goes by. Stay tuned for more of it on my future gastronomic tour on the best of Penang food and travel!
Besides the basic ingredients which are quite similar as those found in many other pasembur stalls, Hussain Pasembur also offers a fairly large selection of add-on items too.
I like to top my plate of pasembur with the crispy and crunchy cracker as it is really fresh. The prices of the ingredients starts from RM0.50 and goes up to as high as RM15.00, so it is best to check out the prices before you start piling up your plate.
For those who don't like the pasembur literally flooded with the gravy, you can request to have it serve separately so it won't be mushy and soggy.
This place has a terrific seaview, click here for the Map Location.
Hussain Pasembur
Padang Kota Lama
Penang