Sushi Buffet at Miraku @ G Hotel
I have dine at Miraku Japanese Restaurant many times and this time around I am returning for their Sushi Buffet. Miraku has successfully introduced the All-You-Can-Eat Sushi Buffet with a selection of Sushi and Temaki.
The buffet features an array of fifteen creations of Sushi and six Temaki Sushi. Sushi lovers should not give this a miss especially with the plentiful choices of ingredients, like avocado, octopus, herring roe, unagi, salmon, tuna, white fish, sardine, squid, surf clam, scallop, tobikko and omelette. The seafood are freshly flown in three times a week.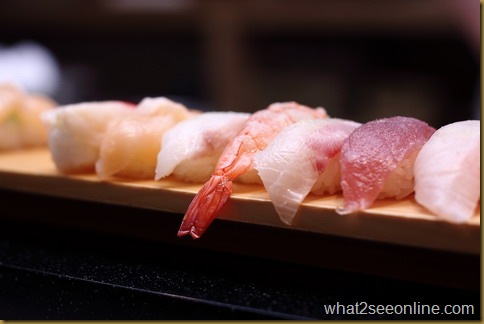 The fresh prawn with natural sweetness and firm texture
I tucked in happily at the sushi bar and and watch the various colorful sushi being made by the chefs. Various sushi were made and placed piece by piece on the long wooden platter in front of me. Most of the sushi are served with raw fish with some served cooked, like the Unagi.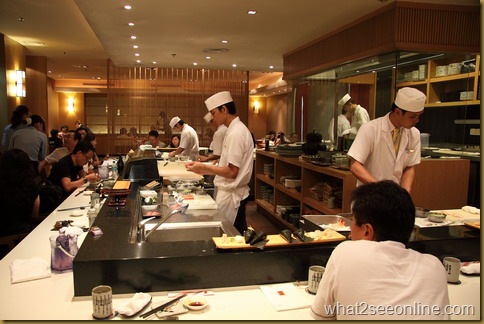 You can order unlimited amount of sushi, two rounds or even three rounds provided you can finish it.
The creamy avocado sushi side by side with the warm unagi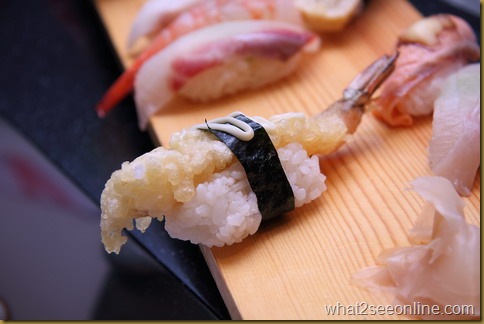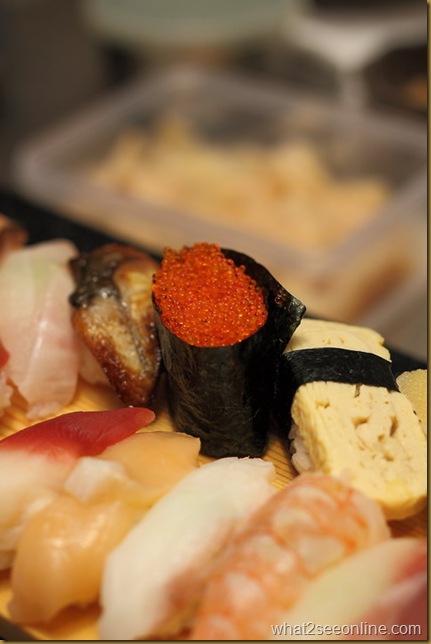 Another sushi that I like is the Tobiko sushi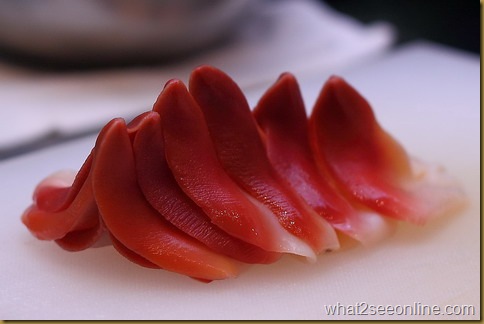 Surf clam nicely sliced up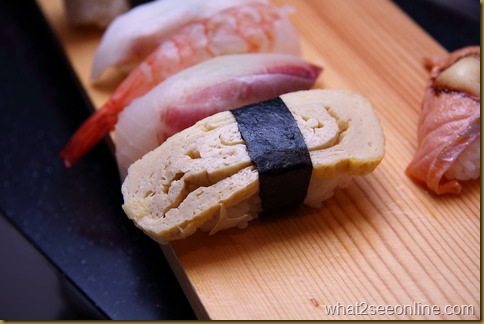 Sweet and savory omelette (tamago)
Crunchy goodness of the Herring Roe, best with some soy sauce
A bit of alcohol was an excellent accompaniment to the sushi meal.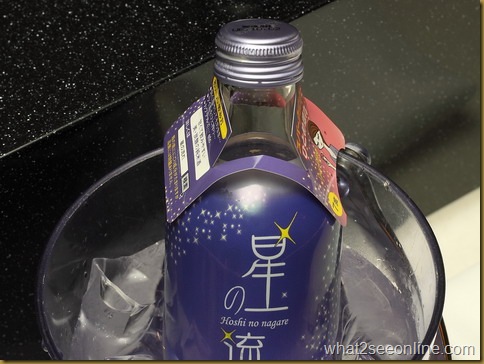 Their sushi is fairly popular with the place crowded with mostly Japanese.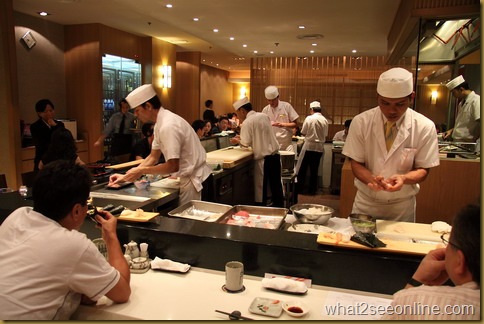 The Temaki Sushi came with ingredients of natto, salmon skin, ebiten, cucumber, negitoro and pickle. I started with my personal favorite, the crispy salmon skin with tobiko – a delicious blend with a harmonious texture. I could not held myself for second helping.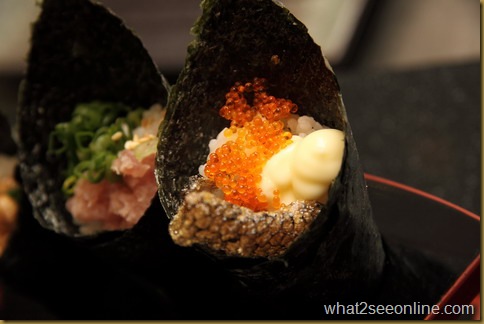 Salmon skin handroll
It was a delight to see Miraku serving negitoro (chopped tuna belly) roll. The rich and fatty texture of the tuna belly combine well with the refreshing spring onions.
Another interesting roll is the Natto handroll. The Natto is  fermented soy bean in a gooey texture with a unique taste. Some said that the taste is quite similar to the fermented stinky tofu. You have to acquired the taste and once you do so, the taste gets better and better.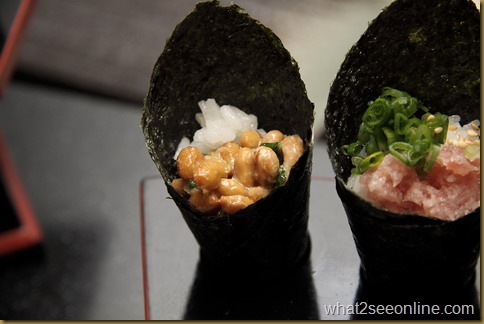 Natto & Negitoro hand roll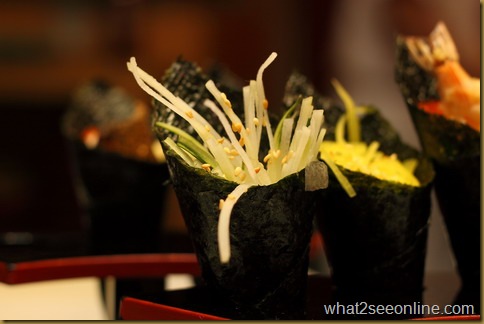 Ebiten and pickle handroll
Overall, I did enjoy tantalizing my taste bud with the freshness and the lightness of sushi in Miraku! Check out the chef in action in my vblog below…
Previously the buffet is only available on Wednesday night but due to its popularity, it has since extended to every 2nd and 4th Sunday of the month too. The first session is from 6pm to 7.30pm and the second from 8pm to 9.30pm. Advanced booking is encouraged due to limited seating as the sushi bar can only seat 22 people.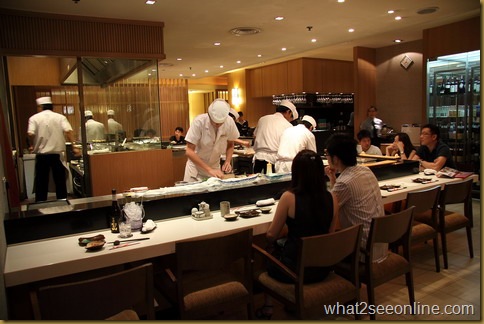 The Eat all you can Sushi Buffet is available for an irresistible price of RM 50.00++ for adult. Children aged from 6 to 12 years old need to pay RM25.00++ while those aged 3 to 5 years old at only RM 10.00++.
Miraku Japanese Restaurant
1st Floor  G Hotel
168A Persiaran Gurney
10250 Penang
Tel : 04 229 8702
***Updates (22/5/2010) : The Sushi Buffet on Wednesday has been ceased, however the 2nd and 4th Sunday Sushi Buffet is still on.