Soul Kitchen Trattoria – A touch of Italian with soul music and food
*** October 2013 – This outlet has since closed down and reopened at 17 Jalan Phuah Hin Leong, 10050 George Town, Penang

BY CK Lam

A lot of soul put in the cooking and hopefully lots of soul music to refresh your little soul on sunny Penang Island.
Soul Kitchen Trattoria tucked away on Muntri Street in a pre-war house is the place to visit if you are looking for great eats in a laid back ambiance. This restaurant, barely a few months old is run by a young creative Malaysian-German couple, Michele Yim and Tonio Neuhaus.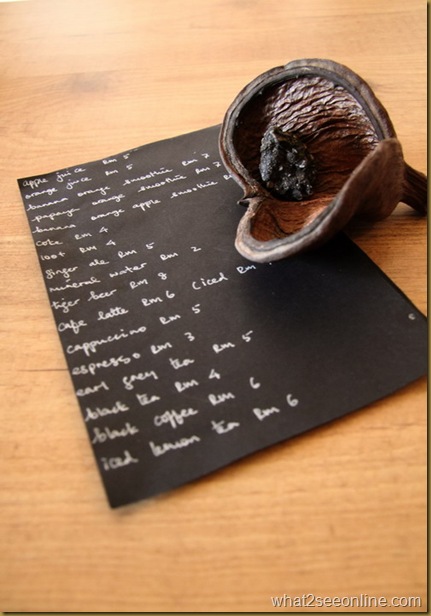 The restaurant has some of the culture of the past, and is decorated with cool seductive retro chairs and few tables. A corner is decorated with two old briefcases with one of them, a 50s Berlin briefcase filled with books. Alternate steps of the staircase have been punctuated with wooden crate filled with green plants.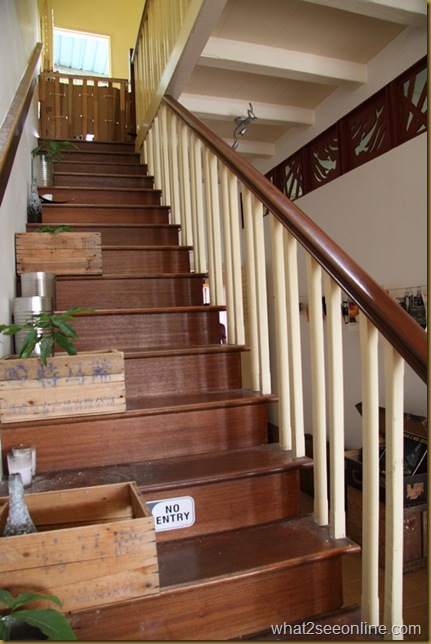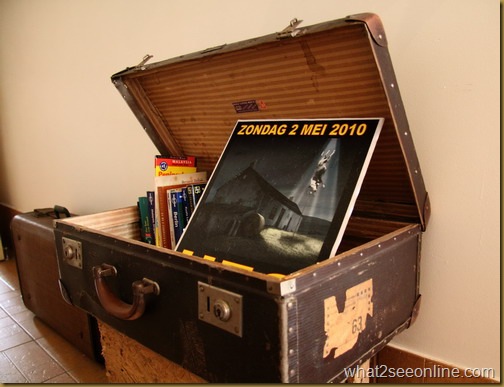 Not only does Soul Kitchen serve coffee and desserts, they also serve a roster of dishes. There is no printed food menu in this trattoria. Instead the contemporary Italian-inspired selections are posted up in the chalkboard on the both sides of the wall leading to the kitchen which focuses mainly on very straightforward breakfast items, sandwiches and pastas with varieties of options.
The beverages menu placed on the table is hand-written on a single piece of paper, creative indeed! What I like about this place is the quality and prices of the food.
The meal started off with Ice Latte and Papaya Orange Smoothie followed by the restaurant's signature dish, Penne Chicken al Limone. This generous plate of pasta at RM19 was colorful and savory. The zesty lemon juice added a zing to this plate of al dente tubular penne with tender pieces of chicken, capsicum and carrot, flavored by oregano, basil and parsley. The combination of lemon and the herbs gave it a refreshing taste. Portion wise, was nice for sharing!
If you like lasagna, this is a must try as it comes with difference in taste. Tonio does really well with this dish with minced pork RM19. The pasta sheets with tender texture were layered with tomato based pork mince sauce, carrot, tomato and with mozarella cheese topping sprinkled with parmesan cheese.
The tasty lasagna came with a side salad of greens which include onions and cut tomatoes in balsamic vinegar. This lasagna is pretty much a meal itself and is very satisfying.
Soul Kitchen also offers healthy breakfast, with Tramezzini (grilled sandwiches) and also Scrambled Eggs done with bacon RM8 or with mushroom RM6. The Tramezzini RM10 comes with choices of gammon ham, tuna, turkey ham, mushroom and salami as fillings, coupled with tomatoes, cheese and sauce choices of mustard, sweet onion or roasted balsamic garlic.
Tramezzini, is available for breakfast but for light diners, this sandwich sometimes replaces lunch altogether. I could not resist ordering the Tramezzini with tuna fillings.
Grilled tuna sandwich with crisps bread and warm fillings
Soul Kitchen serves pizza, with choices of Pork Salami RM9, Anchovies & Olive RM7 and Mushroom RM8. Our choice was the Pork Salami which was dressed with toppings of tomato sauce, slices of salami, tomatoes and mozzarella cheese. The salami and the ingredients all combine for a sharp distinct taste on this pizza with a thin crust, slightly crunchy edges.
The owners pride themselves on making their own sauces using freshest ingredients available, including the sauce for the pizza.
The meal ended with the light and fluffy tiramisu cake RM10 and cafe latte RM6. The tiramisu which is a staple on the menu at Italian restaurant is very popular in Soul Kitchen. Tonio made his own mascarpone cream, following the footstep of his grandfather's recipe. I certainly recommend this cake with a strong presence of liquor to everyone dining in Soul Kitchen.
Warm cup of cafe latte, best enjoyed with the tiramisu

For those who relish eating outdoors, there are two sidewalk tables with people and car-watching view.
Do drop by this cozy trattoria, a great place for a light snack or a delightful meal. Tucked away in the quiet Muntri Street, this outlet with free wireless internet access faces directly opposite Tai Buan Porridge. Click here for the Map Location.
The proud owners of Soul Kitchen
Soul Kitchen Trattoria
No.102 Lebuh Muntri
10200 Georgetown
Penang
Tel: 04-2613118
Business Hour : 10am – 3pm & 6pm – 9pm
Closed on Tuesday
* This is a reproduction of my article published in New Straits Times