Fremantle Market & Surroundings in Perth, Australia
It has been a while since I update my previous trip to Perth, Australia. Among one of my outing was in fascinating Fremantle and its surroundings.
Fremantle in Perth is popular for its eateries, market and heritage buildings. Many would make trips to Fremantle, patronizing the Fremantle Market. Located on the corner of South Terrace and Henderson Street, this market is open for business every Friday night and on weekends.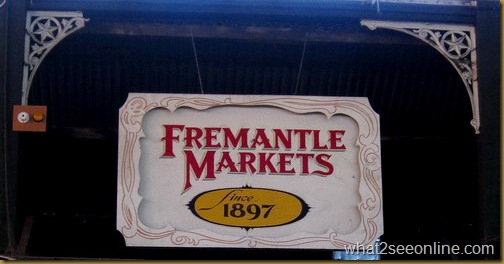 I really liked the vibe in this market housed in an old Victorian building. It is usually crowded in the early morning with many people walking up and down the market which has many stalls and boutiques selling a wide variety of products besides fresh produce and food.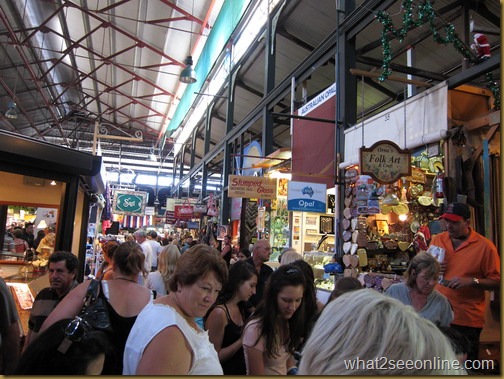 These include handicraft, clothing, antiques, organic products, decorative items and souvenirs.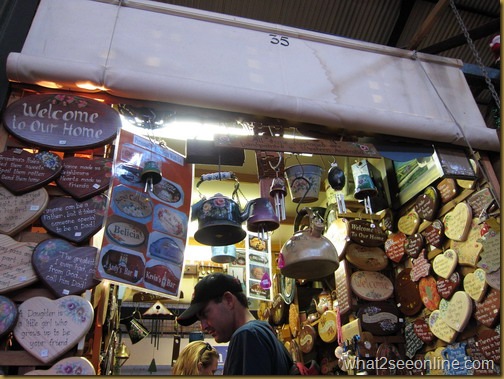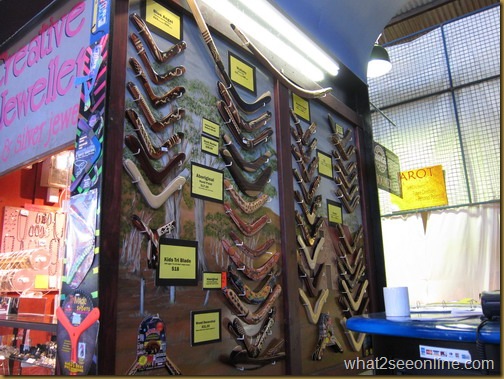 Uniquely crafted boomerang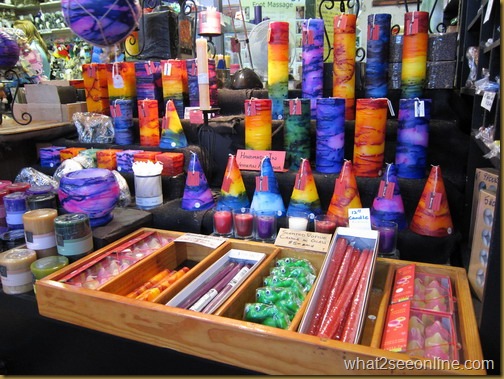 Different shapes of candles with bright colors
The aroma of food draws visitors to food stalls selling cheese, ice-cream, bratwurst, cakes, honey and fresh fruit juice. Grabbing a snack to munch as you stroll along is fun.
There are plenty of cafes inside Fremantle Market as well.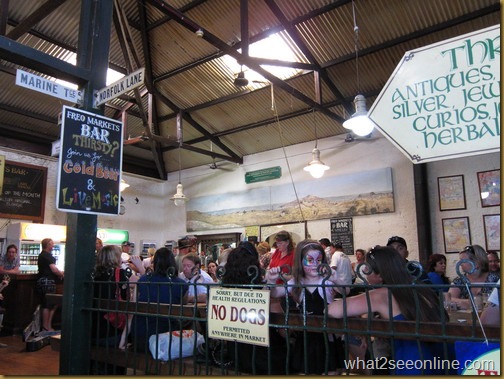 I love patronizing, Dosukoi Japanese Noodle and the popular neighboring Michele's Crepe Suzette, serving authentic French crepes. Both cafes have a small sitting area and Dosukoi has a capacity of around ten people.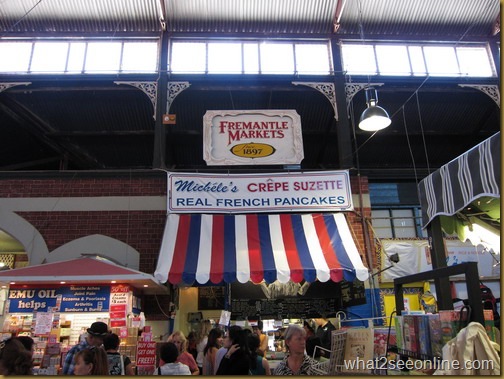 A favorite eatery among the visitors
Dosukoi Japanese Noodle is reputed to serve the best ramen in Perth. A bowl of Japanese noodle comes in a big bowl of flavorful miso, topped with meat. The texture of the noodle was just right, indeed al dente! A side dish of Takoyaki (octopus) balls went well with the noodle.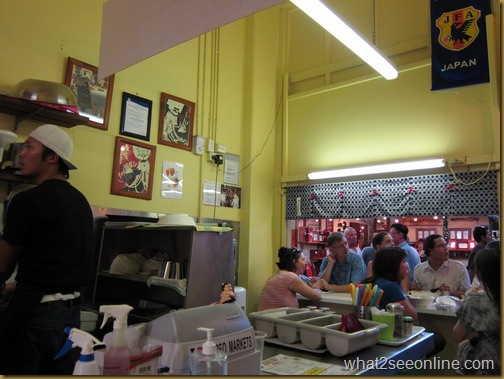 Another section of the Fremantle Market houses the stalls selling vegetables and fruits. Organic products are available too! I bought some peaches and persimmons before I made my way out of the market taking a slow walk to enjoy the view of Fremantle town.
The city's 'cappuccino strip' consists of a great handful mix of cafes, heritage buildings and parks. At Chocolateria San Churro for instance, you can indulge in sweet chocolate and churros. Or you can go window shopping and check out the latest Australian fashion.
Restaurants, cafes, bar and shops are housed in heritage buildings
Fremantle offers excellent accommodation for back packers as well as those who prefer luxurious hotels, such as the heritage Esplanade Hotel Fremantle that stands out with its splendid colonial architecture.
The park with walking and bicycle trails was well maintained.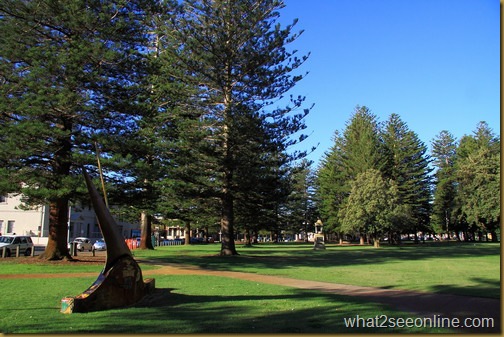 Fremantle has many seafood restaurants with breathtaking views of Fishing Boat Harbor. My family and I do enjoyed the fresh seafood at Kailis Fish Market Cafe.
The city is especially bustling with activities on weekends as many people visit during this period. Getting to Fremantle is a breeze from Perth city through its many form of transport, by car, train bus and ferry. The railway station itself is a great place for photography.
Fremantle Market
Corner of Henderson Street & South Terrace
Fremantle
Western Australia
Tel : (08) 9335 2515
Opening Times
Summer Hours
Friday       9am-8pm
Saturday and Sunday 9am to 6pm
Winter Hours
Friday  9am to 8pm
Saturday and Sunday 9am to 5pm