Passions of Kerala – Banana Leaf Rice Cuisine in New World Park, Penang
*This article was published in the New Straits Times (Life & Times) on 15th September 2010.
I recently discovered the tempting taste of spices at Passions of Kerala. There are currently two outlets in Penang – one in Gelugor, and the other in New World Park.
The menu in the New World Park outlet consists of banana leaf rice served with an assortment of vegetable dishes as well as other popular curries and fried chicken, squid and fish.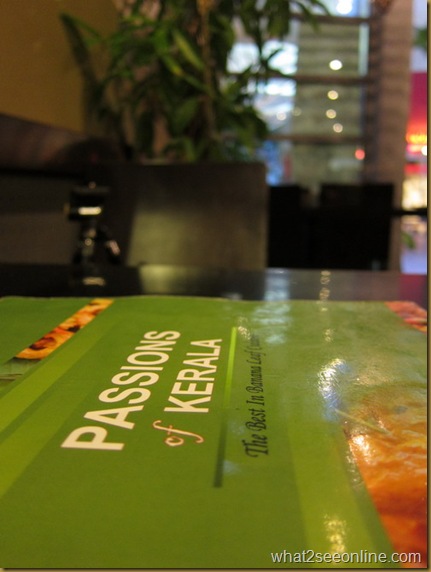 Kerala cuisine emphasises different spices, aromas and colors. Fresh spices of pepper, cardamom, cloves, turmeric, cinnamon, ginger, mustard seeds, chilies and curry leaves are just some of the countless of spices used in the food preparation in the kitchen of Passions of Kerala. The dishes are creamy and cooked with a generous amount of grated coconut and santan (coconut milk).
Owner G.V. Nair's philosophy is that each dish must be prepared well. The tradition of eating on banana leaf is slowly losing its popularity but Gary is adamant to keep this practice alive in his restaurant.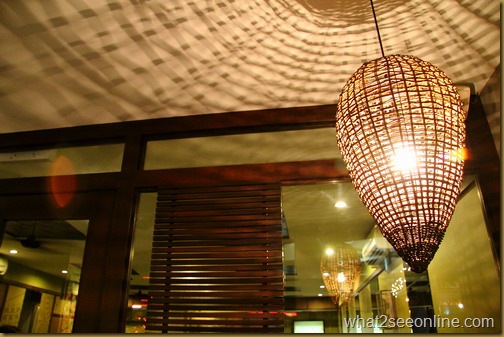 The refreshing mango and kiwi lassi makes up the drinks. Creamy and flavorful, each of them is priced at RM5 while the other sweet lassi and the sour lassi, cost RM3.50. The crispy papadums made an ideal snack to kick off my meal.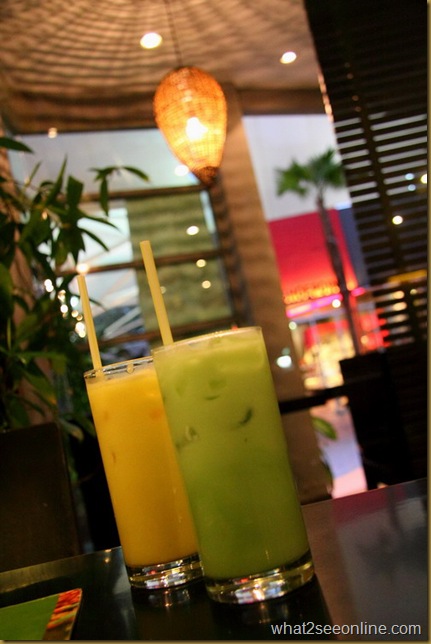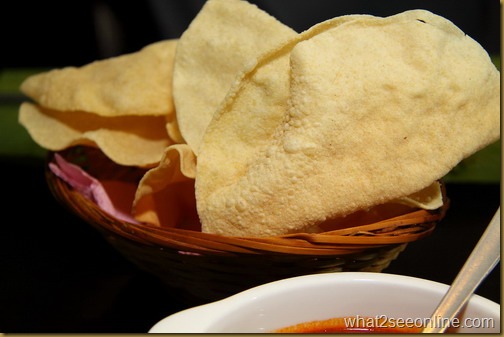 Crispy and crunchy papadums
Another tasty bite was deep-fried bitter gourd coated in spices. It was addictive and had me longing for seconds. The restaurant offered three servings, priced between RM3.50 and RM9. It was amazing how a simple dish could be so scrumptious. Gary said this dish was one of their best-sellers.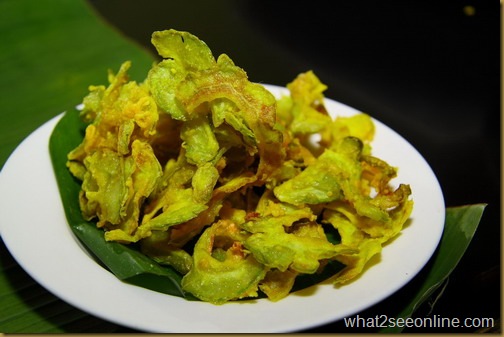 Tasty deep-fried bitter gourd coated in spices
The vegetarian and non-vegetarian banana leaf rice came with a choice of white rice at RM5.50 or tomato rice at RM6.50 — with refillable assortments of four dishes as well as papadum. These added a splash of colors to the banana leaf rice, and I particularly liked the sourish lime acar.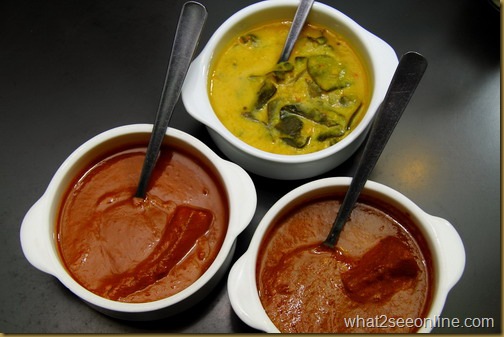 This is an interesting tip which I picked up recently! To show ones appreciation to a satisfying meal, it is customary to fold the banana leaf towards you. To indicate that the meal was not satisfying, just fold the banana leaf in the opposite direction.
Vegetarian banana leaf set with steamed plain rice
Gary said the kitchen is run by a Chinese chef. The Crab Masala, priced at RM22, was one of the specialties. The rich and hearty crab cooked in masala gravy was very tasty. All dishes served in the restaurant are laid on a banana leaf to maintain its authenticity.
Passions Of Kerala also serves fish, squid and prawn. The deep-fried bawal hitam (black pomfret) marinated in turmeric, cumin, curry powder and other ground spices cost RM4 per piece. Its intense spicy flavor made it one of my favorite dishes. If you prefer a tinge of spiciness, you can opt for the sambal fish instead.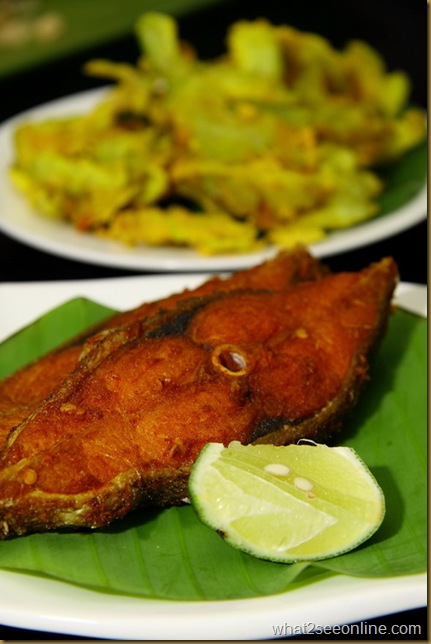 Squids are also beautifully prepared here at Passions of Kerala. One can opt for the fried squid, which are delightfully spiced and deep fried! It is available at RM6, RM12 and RM18. The squid tasted best when eaten right immediately upon serving.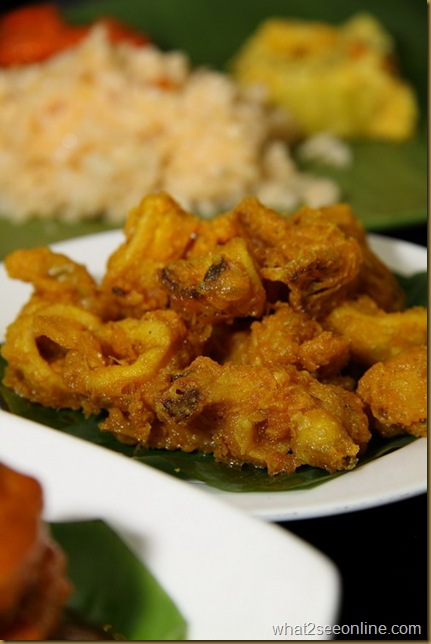 If seafood is not enough to whet your appetite, there is a wide selection of poultry dishes too. I sampled chicken masala and the MC Nair fried chicken. Both of the dishes comes in three servings and is priced at RM5, RM10 and RM15. The chicken masala was a reddish curry with chicken pieces cooked in rich spicy masala gravy — the chili added flavor to the dish.
The MC Nair fried chicken was marinated with Indian spices. The meat was juicy, flavorful and less spicy.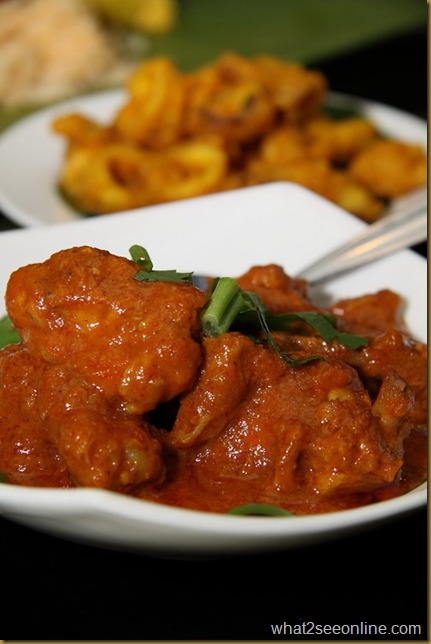 The last dish was the mutton masala, cooked with a pungent gravy consisting of masala spices and creamy santan (coconut milk). Reasonably priced at RM5, RM10 and RM15, this dish with thick gravy was full in flavor and spices.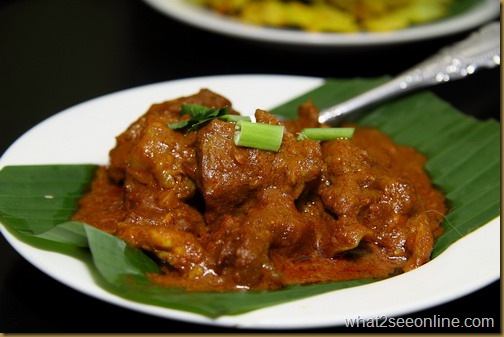 If you visit Passions Of Kerala on a Friday, you can savour milk payasam, a rich milk dessert that's creamy and comes with cashew nut, raisins, sago, gram, smooth vermicelli and star anise aroma. The colour and some of the ingredients of this dessert are comparable to Badam Milk.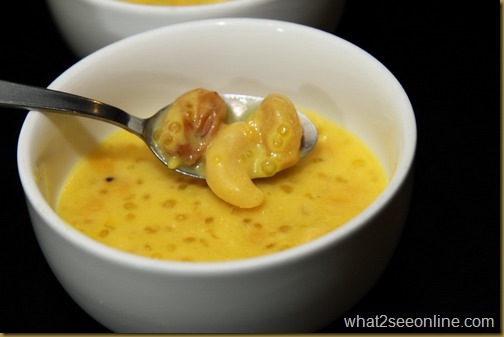 Instead of fresh mango leaves hanging in front of the restaurant, you'll see a stylish kolam with mango leaves pattern made of tiles decorating the entrance. This is to bless the restaurant and everyone who walks through. In Indian culture, mango leaves signify abundance and ward off evil.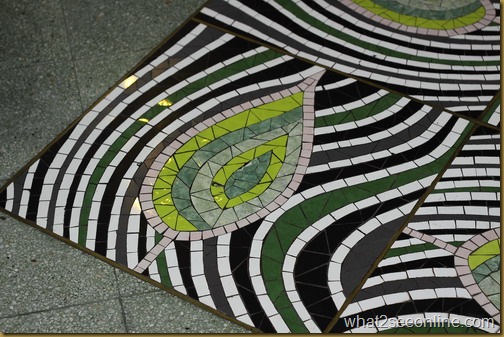 Heading into its third year, the restaurant at the New World Park appears to be a success. To Gary, it is probably because of both the mango inscription and his diligence in serving the best to his customers.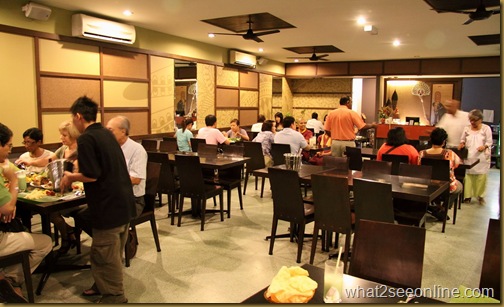 The place gets incredibly lively and crowded as it gets later in the night
Passions of Kerala (New World Park Outlet)
102 Lot C3
New World Park
Jalan Burma
10050 Georgetown
Penang
Tel: 04 2272550
Business Hours:
11:30am – 3:30pm
6:00pm – 10:00pm
Open Daily