Chinese Herbal Soup @ Sungai Pinang Food Court, Penang
The Sungai Pinang Food Court located at the corner of Tun Dr Lim Chong Eu Expressway (formerly known as Jelutong Expressway) and Jalan Sungai Pinang exit contains a great variety of hawker food.
One of the stalls which I regularly patronize is the Herbal Soup Stall, which offers hot bowls of nourishing Chinese soup. The stall enjoyed brisk business from the old and the young alike. The soups are boiled for long hours, infusing nutrition using many different Chinese herbs and  ingredients. There are up to ten over choices to choose from.
The chicken-based pat chen soup has always been one of my favorite soup. Perhaps the younger generations may not be too familiar with this herbalish soup! The balance of the Chinese herbs and the boiling time makes this a great soup with pleasing pungent aroma.
There is an option of having it with rice or noodles. As with all herb-based cuisines, this soup might not be appealing to some as it needs some getting used to.
This pat chen soup comes with a huge drumstick and a piece of gizzard
I also sampled the peppery pig stomach soup, filled with Chinese red dates, plenty of pepper corns and tender pieces of pig stomach. The heat, and aroma is drawn from the pepper corns. Besides the peppery flavor, the soup has a slight ginger scent and natural sweetness of the Chinese red dates. It was served with a bowl of rice garnished with chopped chives and condiments of chopped chili.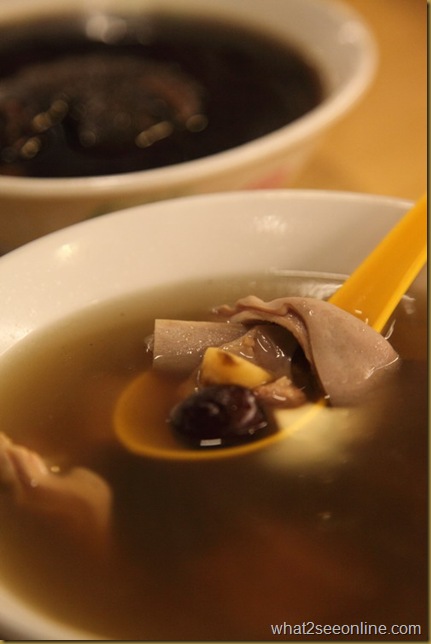 Besides that, they also offer the local favorite, Lotus Root soup! It was boiled with a combination of pork ribs, dates and kei chi (Chinese wolfberries), one of the most popular Chinese herbs. This satisfying soup was loaded with big pieces of lotus root and tender pieces of pork ribs.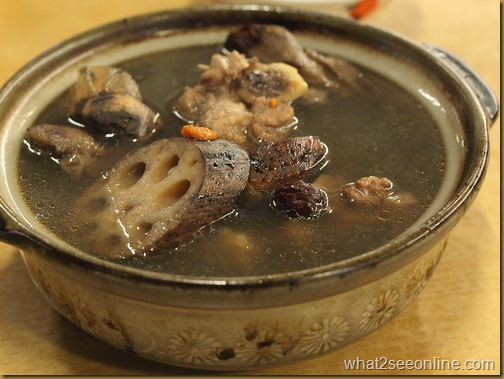 The ginseng chicken soup has its share of customers. The soup has a clear sweet taste with  several ingredients including ginseng root and red dates. The soup is ideal consumed with a bowl of yam rice. The yam rice may be a bit dry and bland but the soup is nourishing and tasty nonetheless.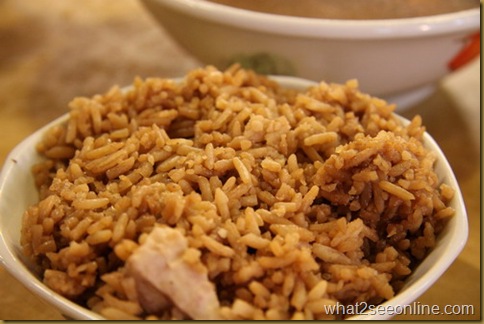 For those who particularly enjoy these soups but do not possess the time or skills, this place is definitely ideal. The price is reasonable, with the soups generally priced from RM6 to RM9. I find it reasonably priced, especially with the soup so nourishing and comforting.

Stall serving a list of popular Chinese herbal soups
Click here for the Map Location. In general, this food court offer a variety of food throughout the day.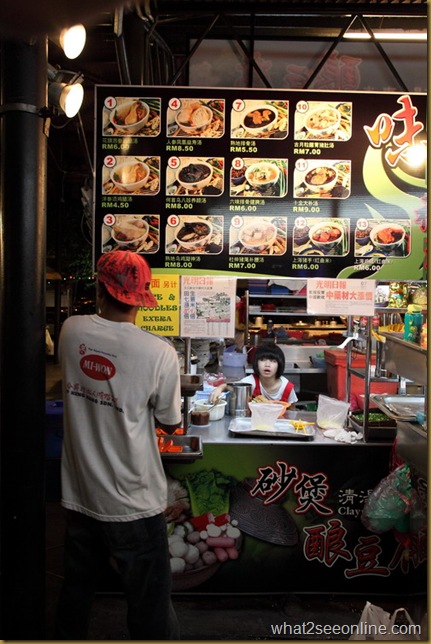 Sungai Pinang Food Court
Jalan Sungai Pinang
11600 Penang
Business Hour : 8.30am till 11.30pm
GPS Coordinates : N05.39952   E100.32572
Closed every alternate Monday