Happy Chinese New Year 2011 from What2seeonline.com
Wishing all readers of What2seeonline.com a great start to a Happy and Prosperous New Year of the rabbit, filled with happiness, joy, health and good luck!
I hope everyone have a wonderful Chinese New Year holiday, filled with great amount of feasting with the warm loving company of the family. As for myself, I am enjoying both and spending plenty of time with my family close to my heart.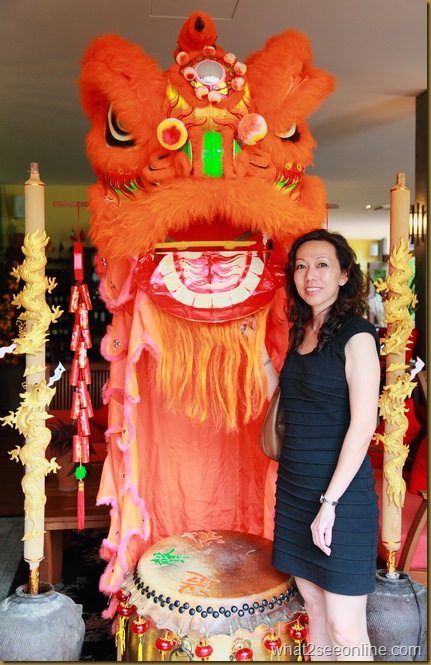 There will be plenty of exciting happenings in George Town in welcoming the year of the rabbit. Be sure to be around town to celebrate the popular 'Thni Kong' or the Heavenly God's Birthday Celebration. This yearly celebration is conducted from 9pm on 10th February 2011 at the Chew Jetty at Weld Quay.
The Chinese New Year Cultural and Heritage celebration is happening on 12th February 2011 from 3pm till 12midnight in the heritage enclave of the town. Many streets are beautified with red lanterns. It includes Armenian Street, Cannon Street, Ah Quee Street, Chulia Street, Acheh Street, Carnarvon Street, Kampung Kolam, Soo Hong Lane and Jalan Masjid Kapitan Keling.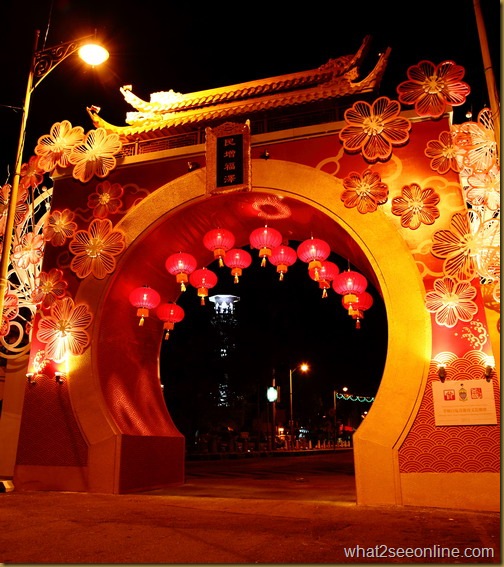 Arch decorated with cherry blossoms and lanterns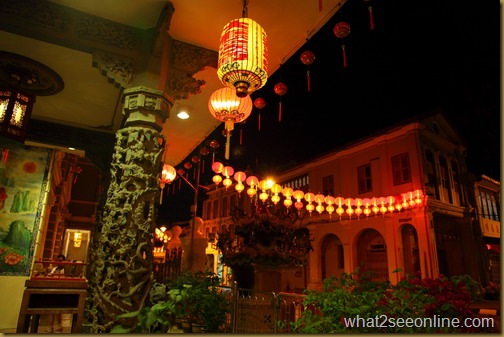 Armenian Street is beautifully decorated with red lanterns
Pay a visit to the Kek Lok Si temple to view the annual display of lights. The temple and its surrounding are transformed into a city of enchanted lights, with thousands of breathtaking lights and lanterns sparkling in display.
On the final day of the Chinese New Year Celebration, do check out the 'Chap Goh Meh' Celebration. The event, beginning from 4pm, will be held at the Esplanade.
Geong Hi Huat Chai, Gong Xi Fa Cai, Kong Hei Fatt Choy, Happy Chinese New Year, with love from CK Lam of what2seeonline.com to all readers!