Hawker Food at the Batu Lanchang Market Food Court, Penang
Batu Lanchang Food Court is a great local favorite for lunch and teatime. There is a wide variety of hawker food available from the 50 stalls in this food court. We sampled a colorful bowl of Ice Kacang (Ais Batu Campur) with fine shaved ice, syrups, ice cream, red beans, sweet corn, cincau (grass jelly) served topped drizzled with milk. Another good choice is a glass of cooling sugar cane juice.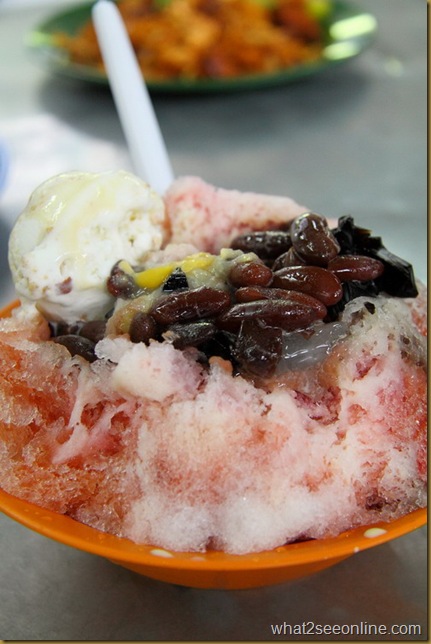 Refreshing Ice Kacang from stall no. 39
The Batu Lancang Pasembur is one of the must-try dishes. This Chinese style pasembur comes with generous amount of shredded cucumber, yambean, fried fritters, bean curd and jellyfish. All the ingredients went well with the sweet and slightly spicy potato gravy.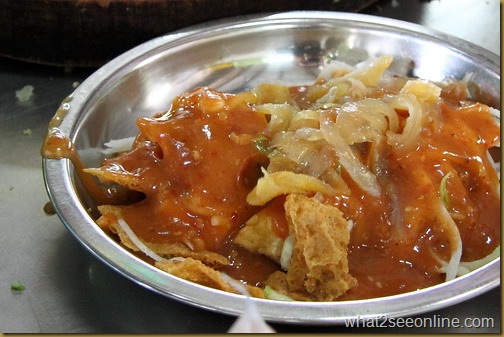 The famous Batu Lanchang Market Pasembur from stall no. 8
Another crowd favorite is the Char Koay Kak from stall  no. 33. The owner, Chan Kok Meng has been operating the stall for the past 25 years. The dish prepared in a flat hot wok with beansprouts, egg, and chopped radish has a hint of burnt aroma and spiciness. The dish can either be served alone, or with add-on of prawns, fish ball and crab sticks for a much sweet flavor.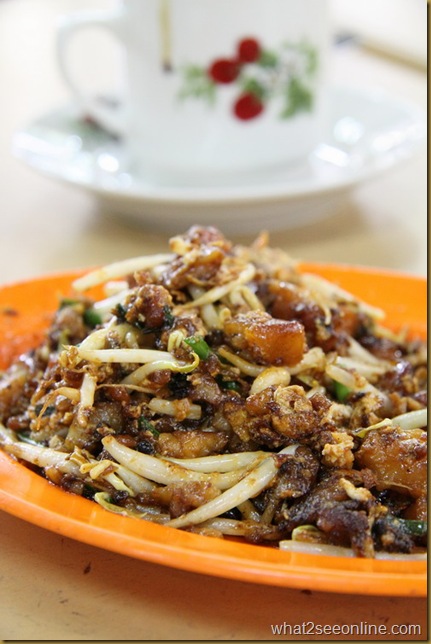 Plate of Char Koay Kak served with egg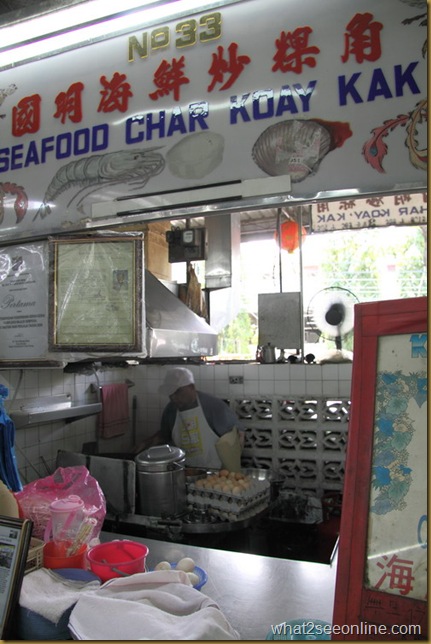 A plate of seafood Char Koay Kak cost RM3.20
For those seeking a wholesome meal, there is probably nothing more satisfying than a plate of nasi tomato from Shariff Nasi Tomato stall. This plate of rice is truly delicious with beef rendang, sambal ikan bilis, fried egg and stir-fried vegetables.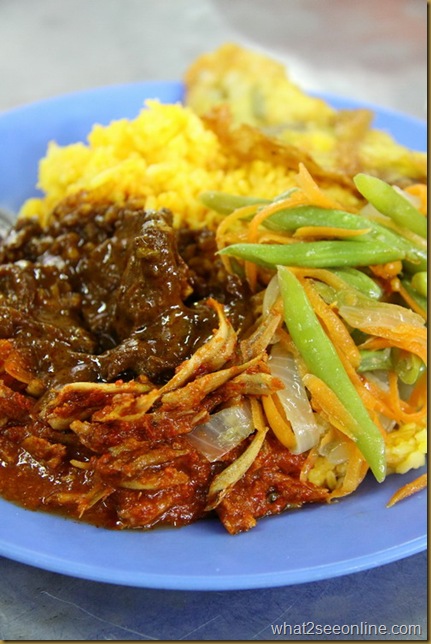 Do not miss out the Mee Goreng from stall no. 30 as well. The yellow noodle fried with deep-fried fritters, boiled potato, beansprouts and egg is well flavored, with a fiery amount of spiciness as requested.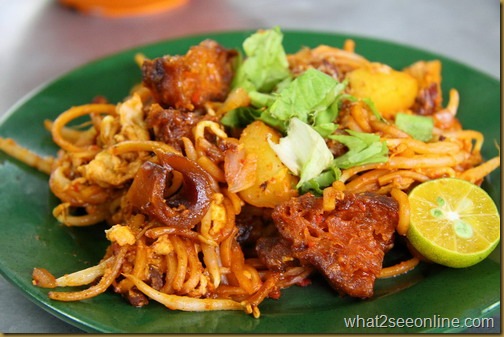 Mee Goreng from stall no. 30

For a sweet finish, do hop over to Kheng Nyonya Kuih stall no. 29. The trays are filled with a wide variety of traditional Nyonya kuihs like ang koo, onde-onde, kuih lapis, kuih talam and kuih dadar.
One last stop has to be at Yeoh Bakery stall no. 35, the place to grab some hot deep-fried treats. Classic fried treats such as potato balls, tapioca balls, various curry puffs and doughnuts are fried on the spot. I adore all these small bites which are delightfully addictive.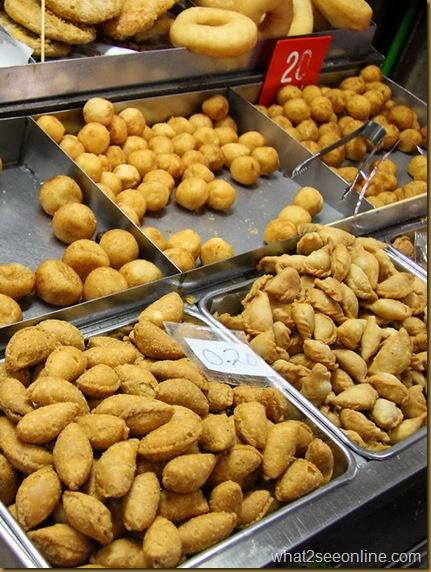 Batu Lanchang Food Court, with a wide array of Malaysian food, has its crowd of customers! I am one of them, and I am always happy to be back again for the hawker food.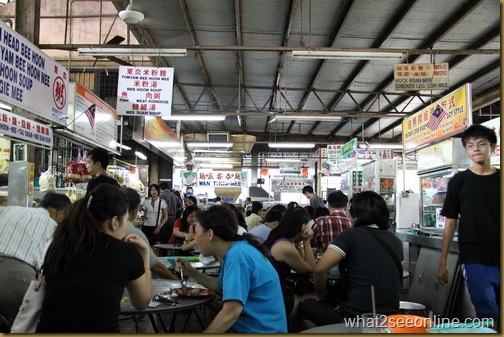 Batu Lanchang Market Food Complex
Medan Batu Lancang
Lebuhraya Batu Lancang
Penang
GPS Coordinates: N5 23.378 E100 18.356