Royal Thai Cuisine at Benjarong Dusit Thani, Bangkok
BY CK Lam
PHOTO STORIES WITH FEW WORDS

My first visit to Benjarong Dusit Thani Hotel in Bangkok was a unique Thai feast for the eyes and the taste buds.
The much talked-about restaurant is truly the royal take on Thai cuisine with emphasis on ingredients and presentation. Prepared by a dedicated team of chefs, the food are served in intricately designed bone-china crockery.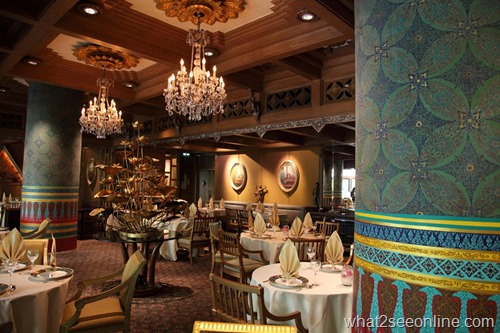 Organized by the Royal Thai Consulate-General, our lunch visit had us savoring several dishes from the ala carte menu with sweet, spicy and sour flavors :
Khanom Jeeb Thai – Steamed bird shaped dumpling filled with minced chicken
Khao Ob Sabparod – Baked rice with pineapple, seafood, meat, cashew nuts and green peas served in a carved-out pineapple.
Gaeng Phed Ped Yang – Roast duck with pineapple, cherry tomato and eggplant cooked in red curry and served with salted eggs and sweeten pork.
Gaeng Kiew Wan Gai –  the scrumptious green chicken curry with tinge of light green.
The meal ended with the serving of Ma Prao Mor Gaeng. The golden brown coconut custard was presented warm in its shell. It was delicious and comforting after the spiced meal.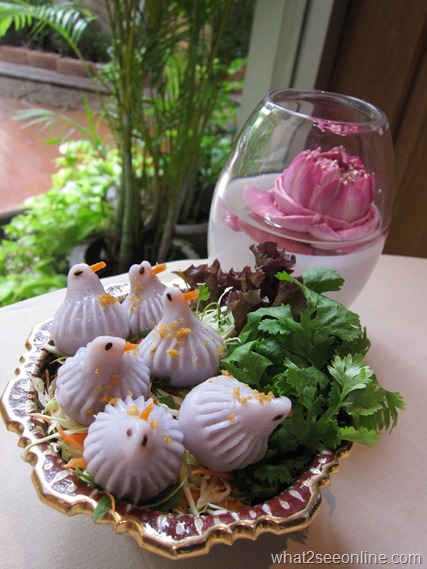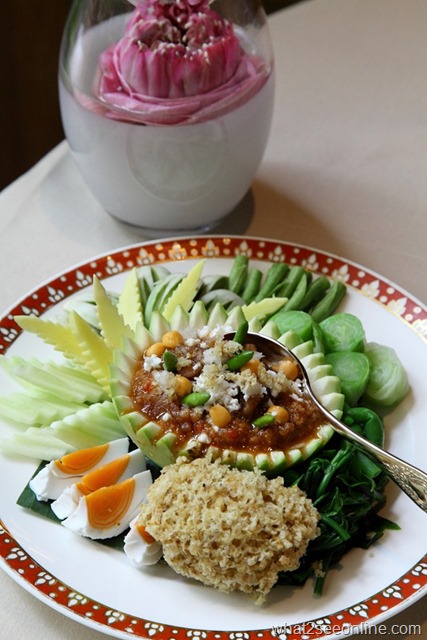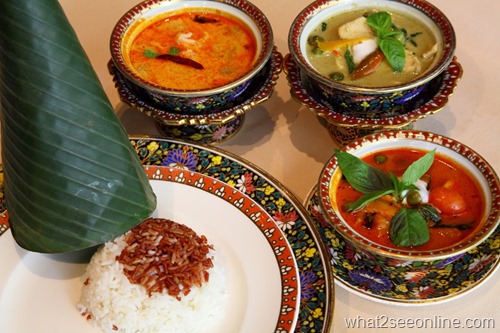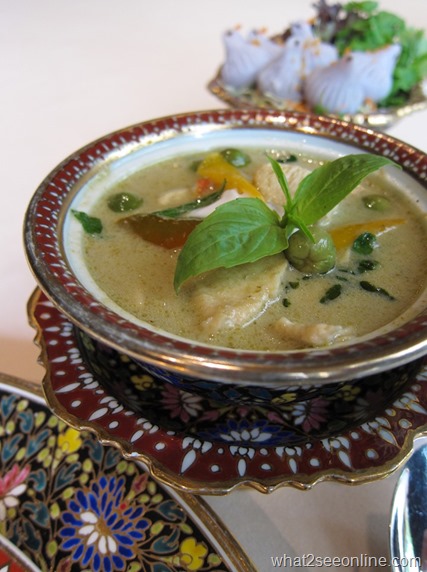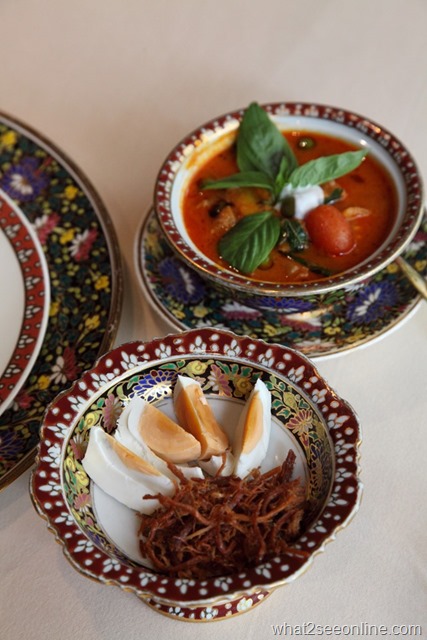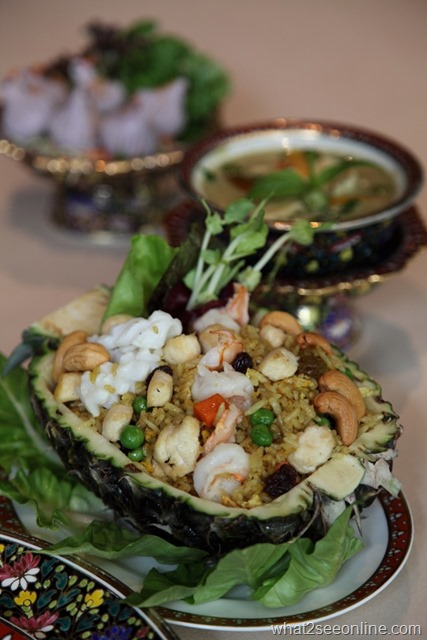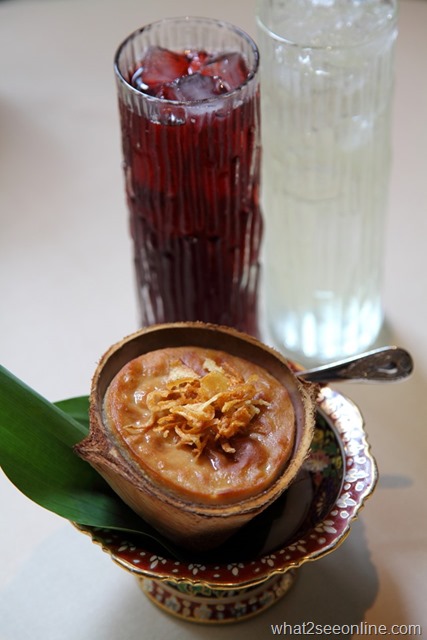 Benjarong's exquisite dining area overlooks the hotel's tranquil waterfall.
 Private dining room
The well made and well presented food served up at Benjarong left us wanting more. Hope to visit the restaurant again.
Benjarong Royal Thai Cuisine
Dusit Thani Bangkok
946 Rama 4 Road
Si Lom Bang Rak
Bangkok 10500
Thailand
Opening Hours:
Lunch: Monday to Friday – from 11:30 am to 2:30 pm
Dinner: Monday to Sunday – from 6pm to 10pm
Tel: +66 (0) 2200 9000
*Many thanks to Royal Thai Consulate-General for sponsoring this visit.