Time Out Penang Magazine Official Launch Party at Straits Quay
BY CK Lam
Discover and experience Penang with the newly released Time Out Penang magazine!
The team behind Time Out Kuala Lumpur had launched the Time Out Penang 2011/12, a guidebook providing information about everything Penang: the people, lifestyle, fashion, art, culture and of course, the food!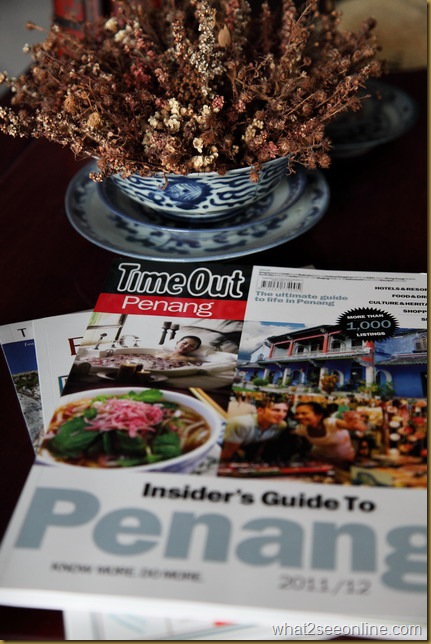 Time Out Penang – The Insiders Guide to Penang 2011/2012
The launch event held at Aseana Cafe Bar in Straits Quay, Penang was attended by tourism officials, local businessmen, tourism industry professionals and media members.
The guest of honor who officiated the event was YAB Lim Guan Eng, the Chief Minister of Penang. During the event, the Chief Minister presented a short speech.
"Here is a guidebook which captured the spirit of Penang. I felt like I was being shown around Penang by a proud Penangite," says YAB Lim Guan Eng.
Ooi Geok Ling, YAB Lim Guan Eng and Graham Paling
This annual magazine published by Mongoose Publishing (M) Sdn Bhd is a guidebook for everyone. It helps you go about on your way around the hotels, resorts and spas as well as shopping malls, bars, eateries and heritage sites in Penang. This magazine is supported by the Penang Global Tourism and is distributed to relevant countries across the region and key international destinations around the world.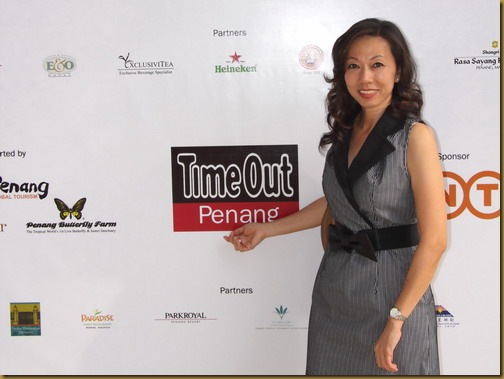 I am truly honoured that I was chosen as the food writer for Time Out Penang, sharing and contributing my knowledge of food places in Penang. It was an exciting experience, writing the articles and seeing them in print! The articles can be view here.
Time Out Penang 2011/2012 magazine is available at all major newsstands and bookstores at RM38. Shopping through the internet can be done at the online store which offers a 10% discount.