Pasar Malam Bazaar at Pantai Jerjak, Penang
* This article was published in the New Straits Times (Life & Times) on 13th August 2011.
When looking for food to break fast, the pasar malam bazaars can be a change from the traditional food bazaar. The one at Pantai Jerjak, Penang, opens every Wednesday from early afternoon. There is a good crowd of all races.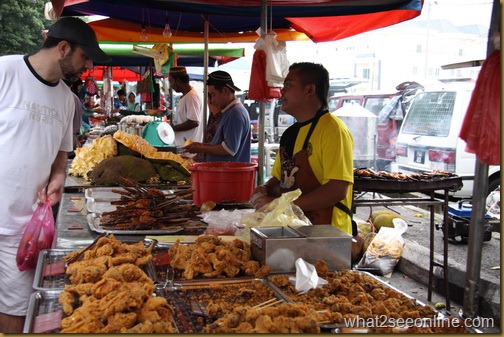 The charred smoke that fills the air is a tempting invitation to check out the satay, chicken and pulut stall. At Satay Pantai Timur, you can get Kelantan-style beef, chicken and mutton satay.
The apom balik (pancake) stall sees brisk sales. The apom dorayaki has fillings that include kaya, strawberry jam and red bean paste. Its aroma is simply tempting. Also try apom betawi, apom bokas and dangai, which has a soft centre and crispy edges.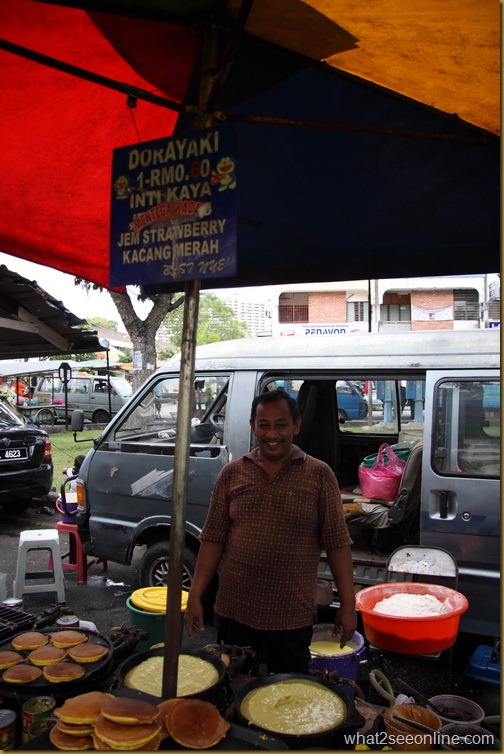 The neighbouring stall sells keropok lekor, fish crackers from Terengganu. This delicacy has a chewier texture compared to the crispy-thin prawn crackers.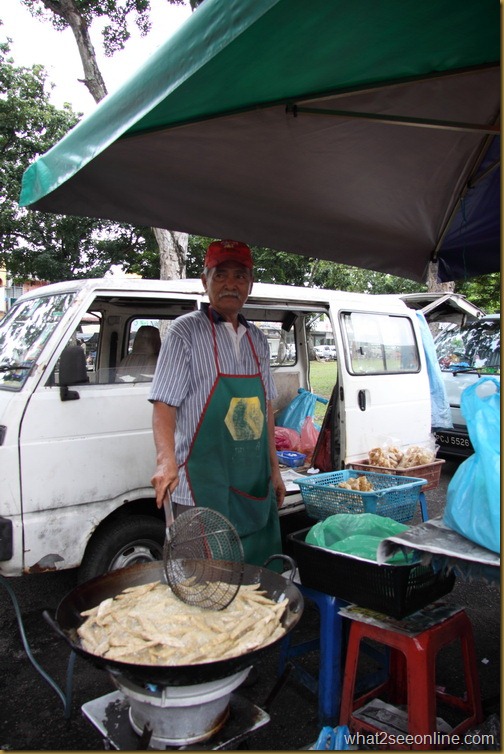 There's a stall that sells pulut udang (grilled glutinous rice wrapped in banana leaf) with a rempah filling made of desiccated coconut, shrimp and spices.
Another sells roti john with three fillings to choose from — chicken, sardine or beef. The buns are lightly coated with egg batter and deep-fried till golden brown.
Then there are those that sell the all-time favourites — pasembur and murtabak. Another top draw is Ibrahim laksa. Noodles and vegetables with half a hard-boiled egg are packed to go, with delicious tangy gravy.
Other stalls worth checking out are those that sell beef soup, bakso (an Indonesian soup), nasi pattaya special, ayam golek (grilled chicken with tangy spicy sauce) and lemang with beef rendang (glutinous rice rolls with beef floss).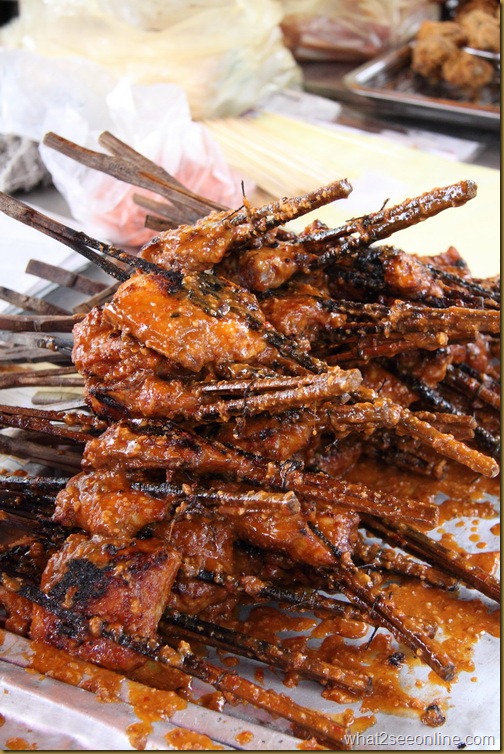 Grilled Ayam Golek with tangy spicy sauce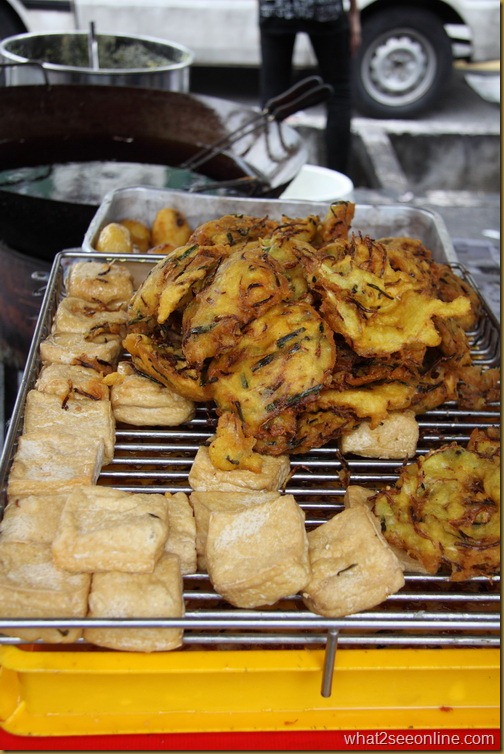 Deep- fried tofu and cucur udang
Nasi Pattaya special
If you're craving for something sweet, head for stalls selling kuih talam, koci, sago and kuih jagung.
And one end of the bazaar, there's a stall that sells icy cold drinks — bandung, corn, Milo, rose syrup and yam.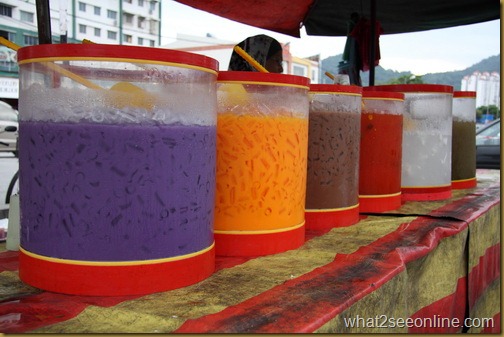 An assortment of icy cold drinks
Apart from Pantai Jerjak, the pasar malam bazaar opens in Sungai Dua on Saturday and Bayan Lepas on Sunday.