Woolloomooloo Modern Australian Cuisine
* Updated 2012 : This restaurant is no longer operating
* This article was published in the New Straits Times (Northern Streets) on 10th August 2011.
Located on the ground floor of a shophouse near Queensbay Mall is Woolloomooloo Modern Australia Cuisine Restaurant. This restaurant is led by chef Rico Teh, who has more than 15 years of cooking experience in Sydney, Australia. The menu is kept simple with Australian dishes as well as some Western fare.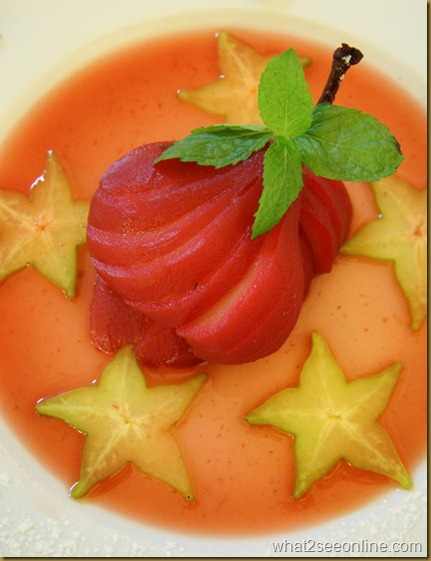 The menu has about 10 main courses, several starters and even a set lunch menu. Its grey flushed walls, contemporary chairs and tables coupled with abstract art adorning the walls, the restaurant provides a nice, cosy setting for meals with friends and loved ones. It's ideal for private parties as it only has 10 tables.
Woolloomooloo has an interesting drink menu with unique names. Among them are hanky panky RM8.90 grape fruitepassion, dragon mango and cucumber with sour plum RM6.50.
The tomato basil bruschetta is a lovely starter. It comes with four pieces of crusty bread with lightly browned edges and is topped with the right amount of sauce, oil, basil, ripe tomatoes and capsicum.
Priced at RM24, the grilled blackened chicken salad with Tzatziki is a heartwarming course. The traditional Greek sauce, Tzatziki, which is made of yogurt and cucumber complements the grilled chicken well.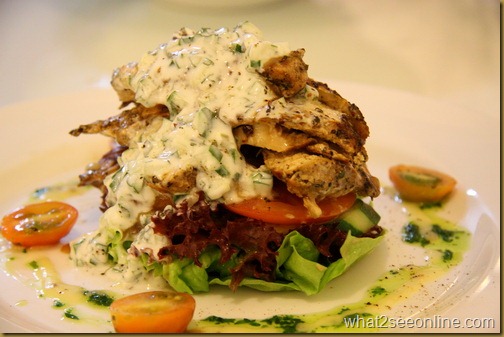 Then there's the rich beef and cabernet casserole with mash. Chunks of beef are simmered under low fire with plenty of herbs, carrots and wine. This tenderises the meat, and reduces the gravy, giving it a smooth concentrated flavour which pleases the palate. It costs RM26.
Another good option is the rack of lamb, which is cooked to perfection with rosemary juice RM39. The presentation is a visual delight, with the rack of lamb perched enticingly on a bed of potatoes, carrots and vegetables and surrounded by the sauce.
As for desserts, chef Teh has prepared the unique red wine glazed pear RM9.90. Poached pear is sliced and fanned out on a beautiful red colour sauce with hints of star anise and cinnamon sticks. The dessert is both refreshing in taste and texture. It also comes with star fruit.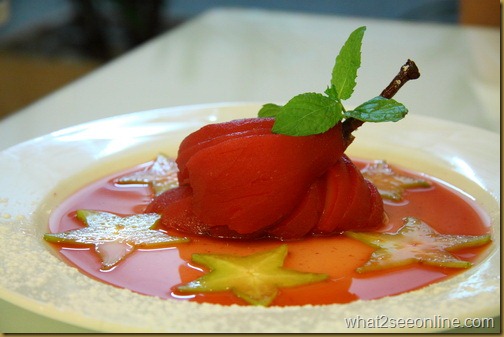 Woolloomooloo is open daily from 11am to 3pm and from 6pm to 10pm. There are plenty of parking spaces in front of the restaurant. The outlet is closed on Mondays.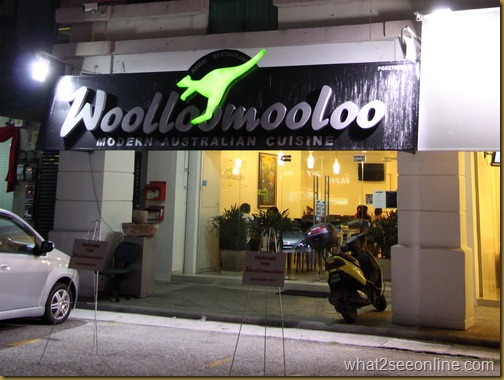 Woolloomooloo Modern Australian Cuisine
21-G Persiaran Bayan Indah Bayan Bay
11900 Bayan Baru
Penang
Tel: 016-404 9118
WiFi Enable