Nyonya Food at Ivy's Kitchen for Chinese New Year
It's about Nyonya food in a casual environment for Chinese New Year!
Ivy's Kitchen is offering two Happy Chinese New Year menus to usher in the Chinese New Year festive season. Priced at either RM488++ and RM688++, the menus come with a wide range of comfort Nyonya dishes, free flow of rice and 'Tee Kun Yeam' Chinese tea.
We had the pleasure of enjoying the RM488 menu consisting of nine dishes – kerabu pomelo, fish assam pedas, kari kapitan chicken, prosperity salty duck soup, chicken roll, assam prawns, assorted mushroom in mix vegetable, joo hoo char and soya bean jelly with longan. The kerabu pomelo has pomelo, chili padi, coriander, Chinese chives and plenty of ginger flower. The taste was appetizing with offerings of sour and sweet notes and heat from the cut chilies.
Kari Kapitan was cooked with onions in a rich and thick coconut based curry. The chicken pieces liberally coated in the gravy were perfect eaten together with rice.
Ivy's offered the fish in the unique assam pedas sauce. The whole red snapper was served with ginger flower, mint leaves and pieces of pineapples which added a tangy note to the hot and sourish sauce.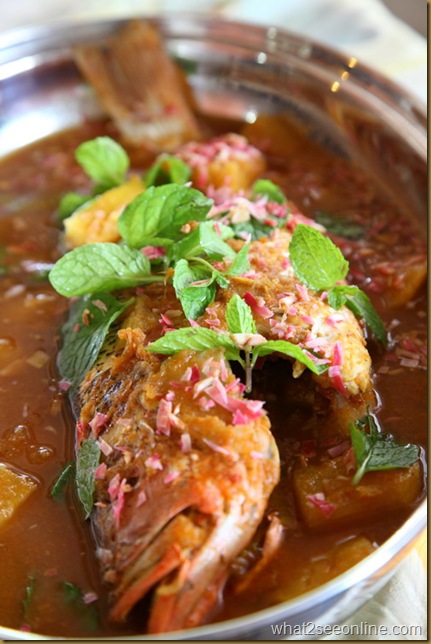 The soup was the delightful salty duck soup (kiam chai ark thng). With generous amount of black mushroom, tomatoes and duck meat, the soup is rich and brightly-flavored with hint of nutmeg after several hours of boiling.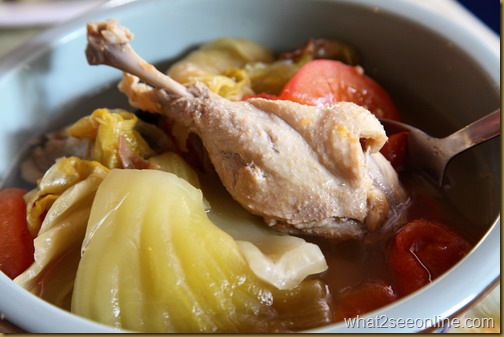 The chicken rolls (Loh Bak) with moist chicken meat had a nice flavor of herb and spices. The rolls were served with cucumber, tomatoes and dipping chili sauce which added an additional layer of flavor to the chicken.
Another sea offering was the assam prawns, freshly cooked and juicy with an appetizing sweet and tangy flavor of tamarind.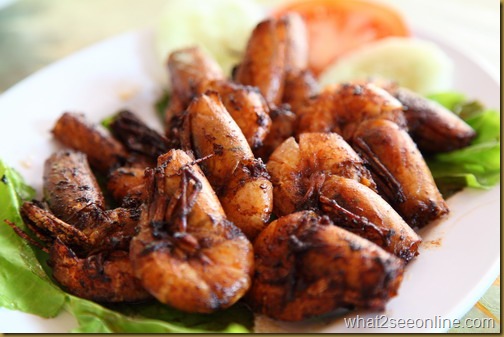 Complementing the dishes was the assorted mushrooms with mix vegetable. This very home-style, dish has a great combination of texture, flavor and color.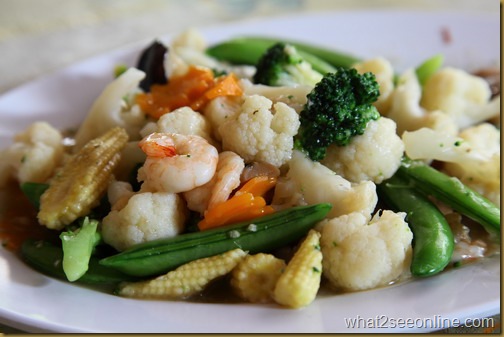 The stir-fried joo hoo char with filling of turnips, carrot, mushrooms and cuttlefish was served with sambal and complementary lettuce leaf. This dish had everyone busy wrapping the filling into the lettuce. The pungent and spicy sambal belacan made from chillies, shallots and shrimp paste worked well with this dish.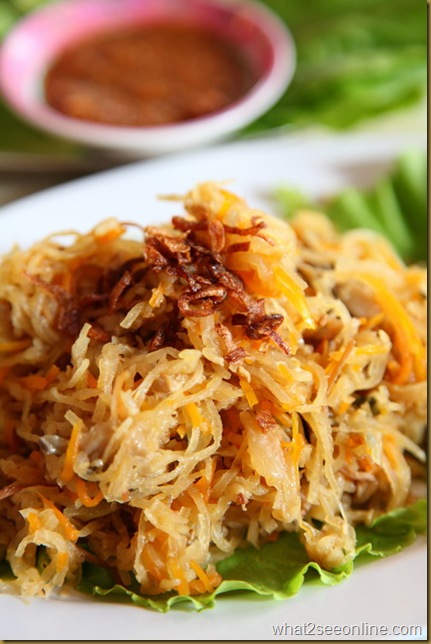 The light dessert of soya bean jelly with longan in syrup water provided a refreshing twist to the meal.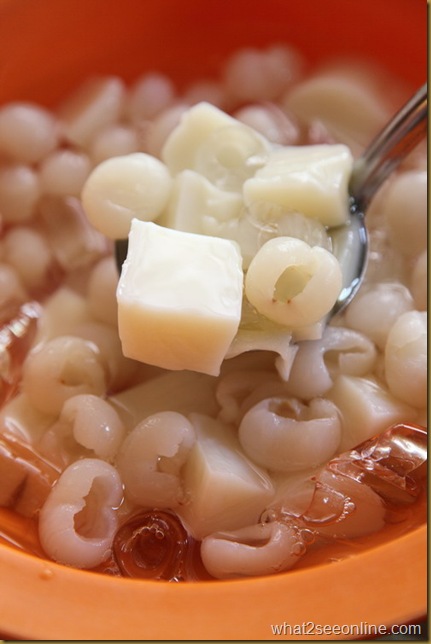 Reunion dinner will be served at 6pm for the 1st session, with the next one at 7pm and the final session at 8pm. Lunch will be at 12 noon till 2.30pm. It is a good idea to be punctual as the food will be served on time.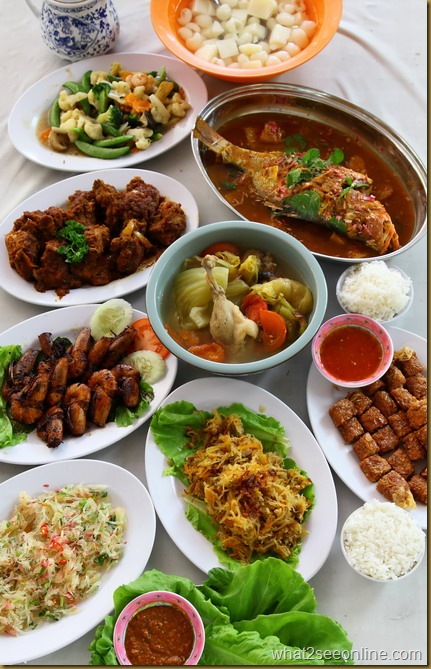 For those who make their reservation before or on 18th January 2012, enjoy a free bottle of red wine by Ivy's. For reservations, call 013-433 7878  (Mr Tan) & 016-433 7130 (Ms Ivy). This pork-free restaurant is located within the heart of Chow Thye Road. Click here for the Map Location.
Ivy's Kitchen
58 Jalan Chow Thye
10250 Penang
* Many thanks to Ivy's Kitchen for laying on this invitation.