Penang Food Featured in The Food Surprise
BY CK Lam
Premiering on May 7, 2012, 10.30pm every Monday on TLC (Astro Channel 707), The Food Surprise sees food guru KF Seetoh armed with a camera crew goes into an eatery without permission, chows down and pays for the food.
His journey in this 13-part series with Makansutra, takes him to hawker stalls, restaurants and street food carts in several locations in Malaysia – from Penang, through Ipoh, her capital Kuala Lumpur, a tiny seaside town Sekinchan, Johor Baru and Singapore.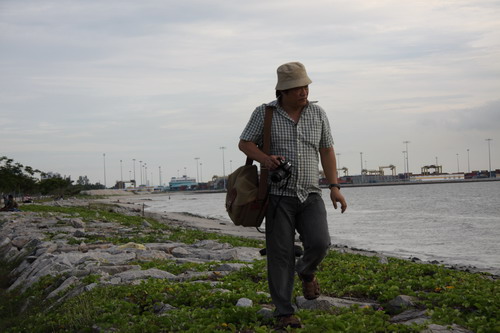 The Food Surprise shows the moments when he gets thrown out, wakes up a restaurant manager from her late noon siesta, and gets in line, like everyone else, for a 20 minute wait for his food.
I had the opportunity to be his dining guide during the filming in Penang. It was a great time, seeing the happenings behind-the-scene.
The Food Surprise will also makes its debut on TLC (Starhub Channel 427) every Monday in Singapore at 10.30pm.
* Many thanks to Makansutra for laying on this invitation.