Harley-Davidson 3S Showroom Grand Opening in Juru Auto City, Penang
BY CK LAM
Coming this 15th September 2012, Nasa Prestige Bikes Sdn Bhd who is the sole authorized dealer for Harley-Davidson motorcycles, motor clothes and accessories will be opening and launching its Harley-Davidson 3S showroom in Penang. The new 3S showroom making its mark in Juru Auto City will provide support to their valued customers in the northern region.
Harley-Davidson of Penang will comprise motorcycle and a range of accessories and merchandise of this luxury brand with items such as helmets, safety jackets, gloves and riding boots.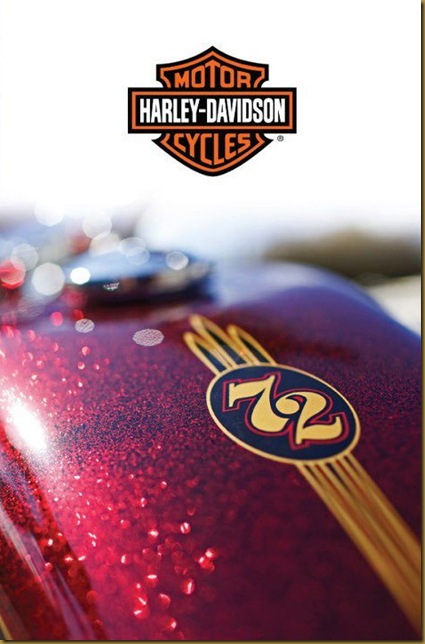 Sportster 72 
Harley-Davidson of Penang will be officiated by Tuan Yang Terutama Dipertua Negeri Pulau Pinang, Tun Dato' Seri Utama (Dr.) Haji Abdul Rahman bin Haji Abbas. Lots of entertainment and activities will take place during the two days event:

Harley-Night: Nasi Dalca and Local Delicacies
Venue: Harley-Davidson Showroom, Juru Auto City, Penang.
Date: 15th September 2012 (Saturday)
Time: 6:00pm – 11:30pm
(Open to the public)
Harley Owners Group® (HOG) Charity Ride
Date: 16th September 2012 (Sunday)
Time: 11:00am – 17:30pm
In conjunction with the opening of the branch, the public will be able to witness the launching of two Harley-Davidson new models, FLS Softail Slim and also the Sportster 72.
The Sportster 72 is fresh and sparkling pretty. This retro cool 1970's inspired chopper custom style with the distinctive "peanut" fuel tank is an easy to get on. Harley-Davidson retains the ape hanger, forward control and super skinny front end with a 21 inch front wheel. This 1200cc punch a lot of power with its 5-speed gear box, making overtaking easy like a breeze.
The Harley-Davidson Softail Slim is basically going back to the basic Harley classic custom bobbers of the 1950's. "It's time to make the engine the focal point of the motorcycle," says Harley-Davidson Senior Designer Casey Ketterhagen, "so we put  Softail on a diet to get the proportions back in check. Scale down the rear with a narrow tire and chopped fender and the heart of the bike, the motor, once again becomes the focus". This cruiser being smaller and sportier makes maneuvering corners and avoiding potholes a breeze.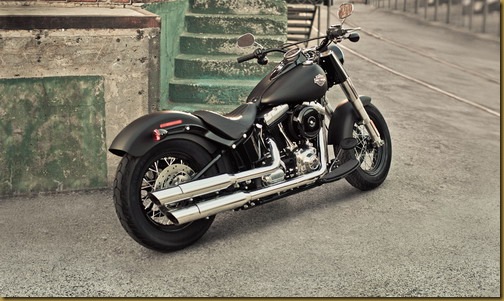 Harley-Davidson Penang has also announced a photo and live tweeting contest in conjunction with the 3S showroom launching with amazing lifestyle merchandise to be won.
Photo Contest: http://apps.facebook.com/harleyphotocontest/
Live from Harley Davidson Penang: http://www.facebook.com/HarleyDavidsonKualaLumpur/app_432387213452269
Harley- Davidson Penang
1680-G2 Jalan Perusahaan
North-South Highway
Juru Interchange
13600 Seberang Jaya
Penang
Tel: 04 501 6666
 * Many thanks to Kent & Afifah for laying out this invitation.