Nasi Dalca and charcoal toasted roti Bengali off Hutton Lane, Penang
BY CK Lam
In Penang there are many alleys and walking down a right one gives the opportunity of finding delicious street food. Located in a short alley off Hutton Lane, Penang is a cosy stall that wowed customers with its simple breakfast menu and nasi dalca.
We popped into the stall owned by M.M. Abdul Jaafar which has been operating before 1957.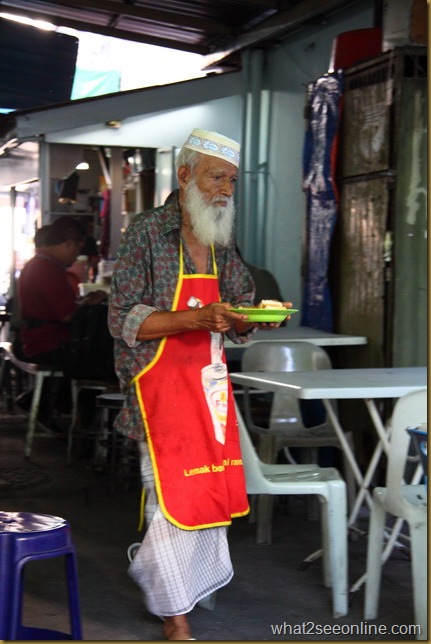 Abdul Jaafar serving the breakfast crowd

We were introduced to the breakfast fix of charcoal toasted roti Bengali, roti canai and half-boiled eggs. "Back in the earlier years, we even serve apom manis," says Abdul Jaafar.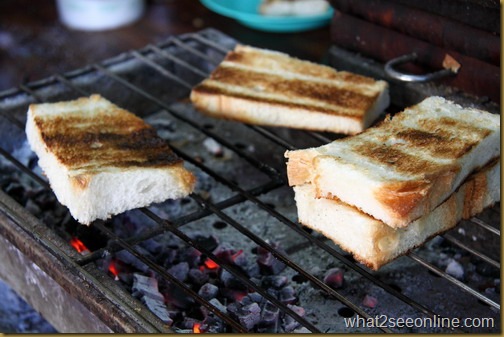 We had a serving of toasted roti Bengali with half-boiled eggs and another set with spread of butter and kaya (egg custard). The half-boiled eggs were perfectly cooked and delicious eaten with the toast bread done with crunchy charred crust. Hot beverage of teh tarik (pulled tea) complemented the wholesome meal.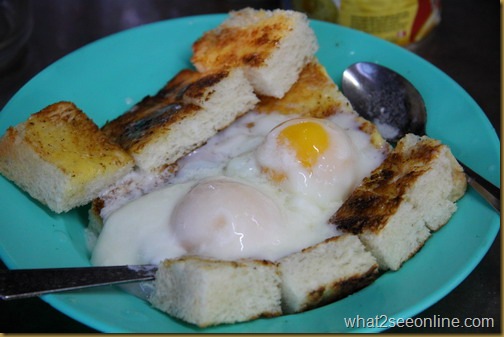 Toasted roti Bengali topped with half-boiled eggs
Assorted deep-dried items are available too
We went back the next day to try the nasi dalca. The rice boiled together with dhal (lentils), cloves, cinnamon, star anise and mustard seeds was fragrant and the texture was neither undercooked nor soggy. The serving came with a small dish of creamy dhal cooked with onions, potatoes, brinjal and curry leaves.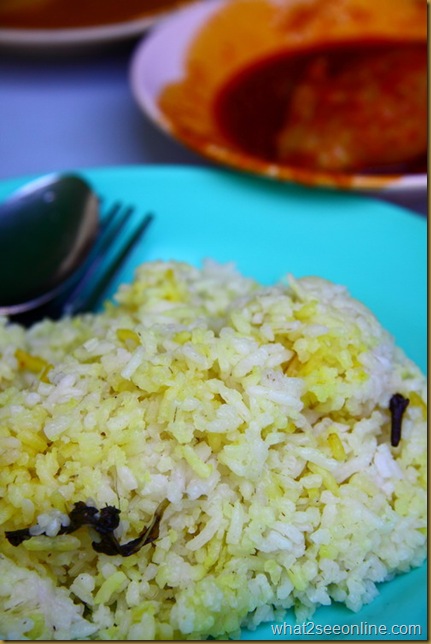 Nasi dalca /dalcha
Side dishes of beef curry, fish curry and chicken curry are available too. We happily settled for the chicken curry prepared with a complex sweet and sour flavor from the usage of many different spices. The distinct taste and aroma of the curry and the tender chicken meat really made the dish. We enjoyed it with the fragrant rice.
Beef and fish curry
Nasi Dalca with chicken curry
The fish curry with black pomfret is one of our favorite curry dishes. It makes a scrumptious meal together with the roti bakar. Do not miss out this combination which is popularly known as roti bakar kepala ikan (toast bread fish head).
Dip the toast bread in the plentiful gravy and enjoy the soggy toast bread with delicious fish curry flavor.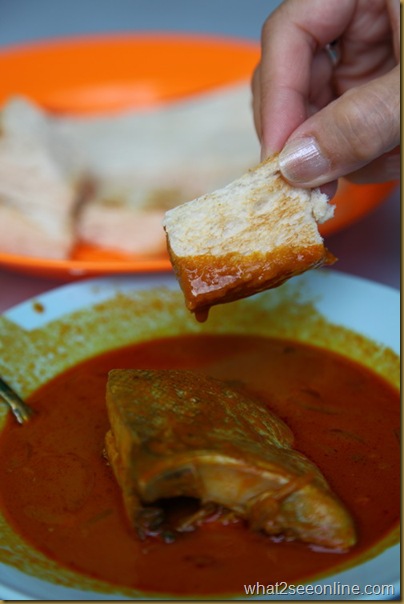 Abdul Jaafar is still helping around serving the customers despite his old age. His son, Ahmad now runs the business. Business hours are from 4.30am to 4pm daily.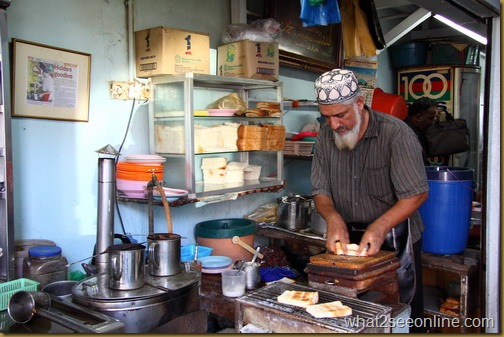 A visible 'nasi dalca' signboard is placed at the entrance of the lane.  When I asked for the name of the stall, Abdul Jaafar just echoed in pride – just mention "the stall behind Tong Aik Emporium". Most Penangites will remember this premier emporium which was very popular during the 50's, 60's and 70's.
Click here for the google Map Location.
* This is a reproduction of my article published in New Straits Times