Malaysia Wine Fiesta 2012 at Precinct 10, Penang
BY CK Lam
My enthusiasm for learning about wine was given a boost when I was invited to the Malaysia Wine Fiesta 2012. The event organized by The Straits Wine Company (of the Billion Frontier Group of Companies) was held at Precinct 10, located at Tanjung Tokong, Penang. More than 400 wine enthusiasts turned up at the event.
"Tickets were sold like hot cakes since the event is being publish. We are glad to organize event like this as it help to bring up a new healthy drinking trend in Penang" Sean Teoh, Billion Frontier Group of Companies Group Vice-President said.
Billion Frontier Group of Companies owns a number of up-market restaurants and bistros including Bed, Sixty9ine Mansion by The Sea, Mois, Nueve, Sushi Zento and Red Karaoke.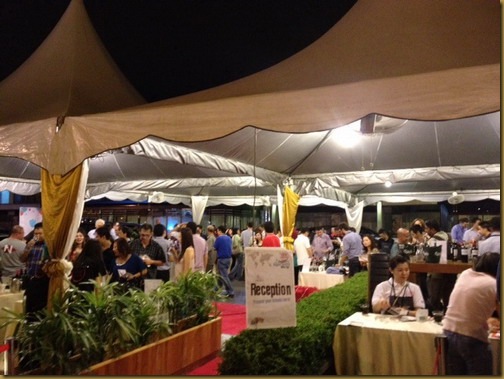 Crowds of people make their way through the event
The event showcased wines from around the world, with 150 fine wine labels from New Zealand, France, Italy, Australia, Lebanon, Germany, Spain, Croatia and USA.
Among the wines were Max Ferfinand Richter from Germany and Korta Katarina from Croatia. From France were Domaine Francois Villard, Jules, Mas Neuf, Hebrard, Maison Aix and the Deutz Champagne. The wines were complemented with arrays of delightful canapes, cheeses and ham.
Armed with a wine fiesta guide booklet and a glass, guests moved around the tables sampling the many wines beside sharing their drinking experiences with the international winemakers.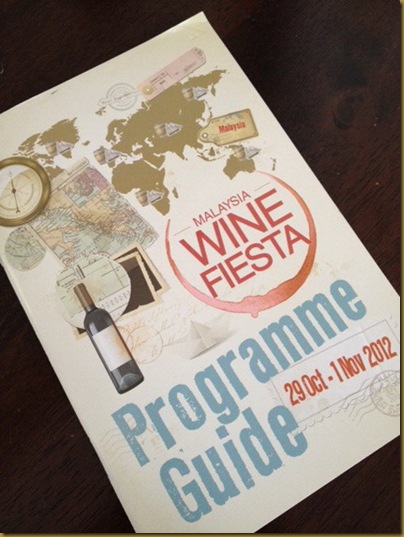 It was great meeting with Joel Payne again, who was at the event representing Deutz Champagne.
Wine Consultant Joel Payne
The Malaysia Wine Fiesta 2012 supported by Reliance College Penang students also highlighted the brand new champagne and wine bar that is going to operate soon at Precinct 10, Cuvee.
Precinct 10
Jalan Tanjung Tokong
10470 Penang
* Many thanks to Billion Frontier Group of Companies for laying on this invitation.