Penang Private Kitchen – Indian Cuisine at You Le Yuen
Penang Private Kitchen at You Le Yuen – Indian Cuisine
You Le Yuen located within the UNESCO World Heritage Site of George Town, is a new charming boutique bed & breakfast accommodation. Operated by Leong See Kit, the two storey colonial pre-war guesthouse with four individually decorated suites is decorated with Peranakan and mid-century art decor furniture.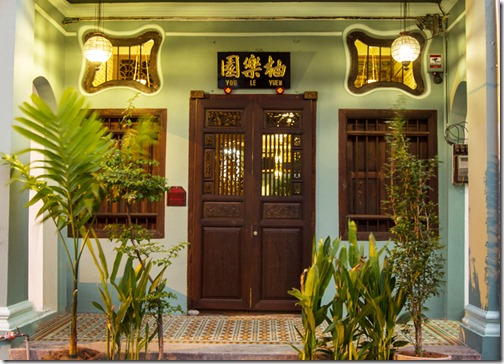 Photo credit to You Le Yuen
The pop-up private kitchen with its relaxing environment is the place where in-house guests as well as the public (by appointment only) can enjoy lovingly prepared home-cooked Indian cuisine. The kitchen has Chef Narish Sharma dishing up the delights.
Our recent dinner outing at this pop-up kitchen was quiet a relaxing experience. There were several dishes between the four of us.
The spiced mango soup was the first of the many dishes. To enhance the taste of this creamy cold soup, the chef adds in a mixture of spices – red chillies and mustard seeds. A dollop of natural yogurt cream was added to the bowl of soup topped with refreshing mint leaves.
The red duck curry and pea aubergines was excellent, particularly after the cooling mango soup. To prepare it, Chef Narish uses lemon grass, lime leaves, egg plants, black peppers and a dash of coconut milk.
The moderately spiced curry was flavorsome with all the flavors mellowed during the cooking process. One rarely finds a place that does duck curry this well.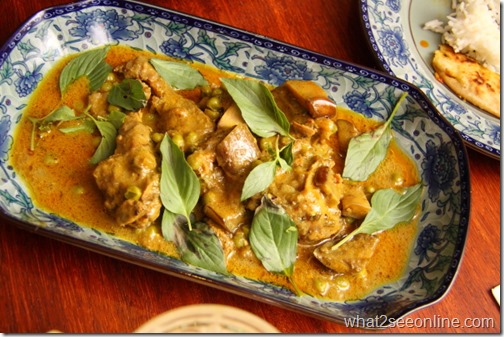 Then came the smokey chicken masala, done with a little more heat. Ingredients such as cinnamon stick, black pepper corn, black cumin seeds, coriander and garam masala (blend of dried spices) were used to achieve the great flavour.
Along with the chicken dish was a serving of the restaurant's gobi pranta and white rice. The gobi pranta made with flour, ghee and wheat flour had chew. Filled with cauliflower, the gobi pranta is delicious by itself or eaten with the curries.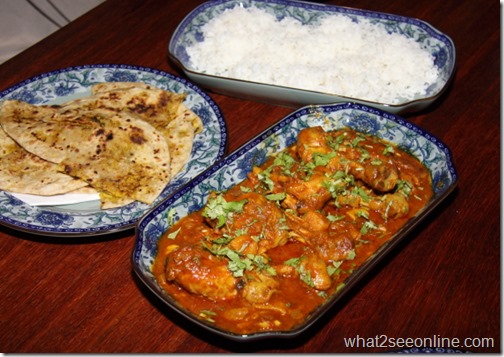 The Narish special mutton curry prepared with cubes of mutton, garam masala, onion and chili powder was packed with flavors. The mutton curry was followed by the aloo gobi, a dry curry made with potatoes, cauliflower and a right amount of coriander, garam masala, red chilli and a touch of turmeric.
The menu also features a bowl of vanilla ice cream with jackfruit and gula Melaka. Though it is delicious, an Indian sweet dish would be an absolute delight.
The pop-up kitchen offers lunch and dinner, with lunch served between 12noon and 2.30pm and dinner time between 6pm till 8pm. Reservations are accepted for a minimum of four right up to 15 with a day notice. Pricing range from RM49 to RM79 per person, depending on the menu of the day.
There is the wine menu that offers red and white wines and beers. Should you like to bring your own wine, the corkage fee is RM20 per bottle.

Peranakan influenced Merbau wood staircase at the center of the courtyard
The charming guesthouse offers accommodation and home comforts. Rates are very affordable for the individual suites, and the entire spacious house is available for RM2,500 per night.
There are many amenities such as ensuite modern bathrooms, air-conditioning, satellite television, queen-sized bed and complimentary wifi access. Some of the suites come with a lovely private terrace with polished timbre floors and salvaged ornate cast iron grille railings, overlooking the indoor courtyard.
The friendly owner, aromatic home-cooked food and ambience makes our dinner an experience in itself.
You Le Yuen
7 Love Lane
George Town
10200 Penang
Malaysia
Tel: 013-4922125
Email: [email protected]
* Many thanks to You Le Yuen for extending this invitation.