Restoran Minah – A Place for Malay Cuisine in Penang
BY CK Lam
Penang is testament to the country's multicultural citizenry and this year's Merdeka theme – Where Love Grows.
Over the past 56 years, Penang has become synonymous with great food, a melting pot of cultures and their culinary history.
Despite the increasing number of modern cafes and fast food chains popping up in the city, there are still restaurant owners in Penang who are sticking with the age-old recipes. For these people, the old ways will never wear thin and these methods keep their customers coming back for more.
One of the popular outlet in Penang is Restoran Minah. This is an old-time favourite for Malay cuisine. Third-generation owners are carrying on the 64-year tradition at this non-air conditioned restaurant in Gelugor.
One can find tempting savoury lauk (dishes) using homemade recipes. The grilled fish is a favourite, a perfect match with sambal belacan (prawn paste).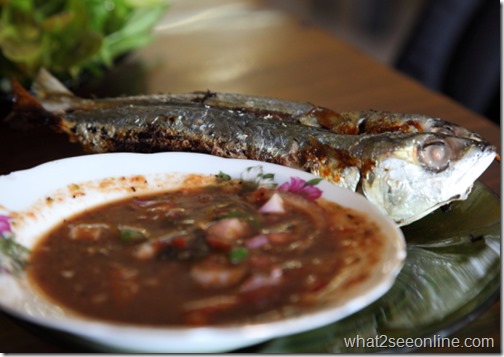 Grilled fish
 Deep-fried fish
Other highlights are chilli paste petai (bitter bean) with prawn, gado-gado (mixed vegetables), fried mixed vegetables, deep-fried chicken and kerabu.
The kerabu, made of four-angle beans, beans sprouts, kerisik (toasted grated cocnut) and daun silom (water celery) is much sought-after.
The menu also offers many meat dishes and diners will find the beef rendang truly delicious.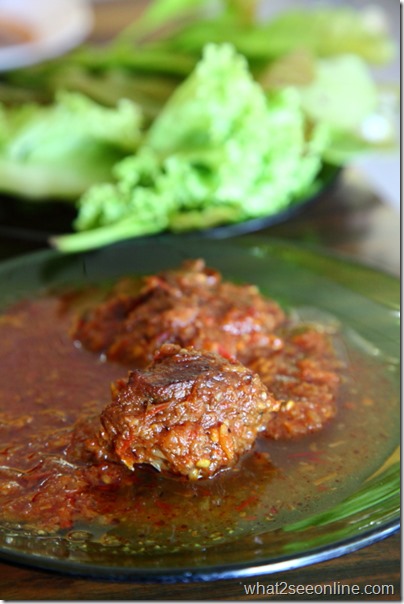 Finally, don't forget the ulam (kampung salad) with sambal belacan made of fresh chillies.
It has a wide dining area in front and the food is displayed at the back, beside the kitchen.
Restoran Minah
362 S & T, Sungai Gelugor
Jalan Sultan Azlan Shah
11700 Penang
Tel: 04-658 1234
Business Hour: 11am till around 3pm
Closed on Monday
* This is a reproduction of (a section) my Merdeka theme article published in New Straits Times