Swiss Roll (Switch Roll) at Rasa Deli, Shangri-La's Rasa Sayang Resort and Spa
BY CK Lam
Tucked away near the entrance of Spice Market Cafe, Shangri-La's Rasa Sayang Resort and Spa Penang, the Rasa Deli has been attracting diners with its delectable selection of Swiss rolls.
The deli offers seven varieties of sweet and savoury Swiss rolls, including chocolate mango, green tea with red bean, spring onion, dill and thyme, and Nutella hazelnut made with tiger skin sponge cake.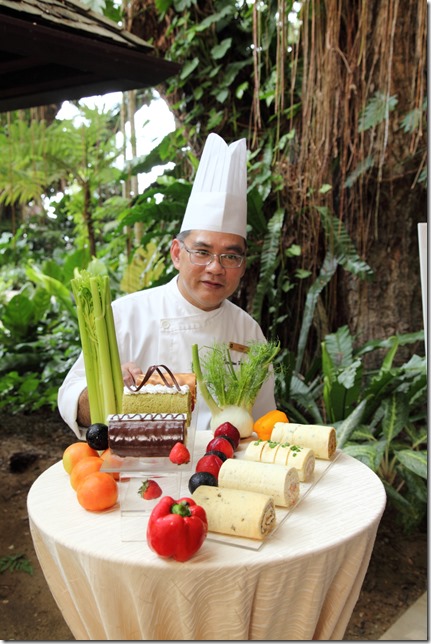 Executive pastry chef Dino Wan Teik Boon
""Our Swiss rolls are perfect as a tea-time snack or as party food,"" said executive pastry chef Dino Wan Teik Boon.
The green tea with red bean Swiss roll is filled with smooth matcha cream and earthy red beans.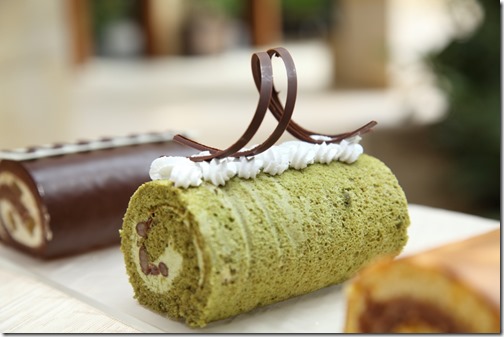 Green Tea Switch Roll With Red Bean
For a dose of chocolate indulgence, be sure to have the fruity chocolate mango Swiss roll. Made of chocolate sponge cake and fragrant mango, the roll is presented in a coat of creamy chocolate.
Many will be delighted by the flavoursome Nutella Swiss roll made with tiger skin sponge cake, which is perfect for those who crave the hazelnut spread.
Chocolate Mango Switch Roll & Nutella Hazelnut Switch Roll
The four savoury flavours are chicken curry with potato, smoked salmon, smoked mushroom cream, and tuna mayonnaise with cheese.
The chicken curry roll with potato will satisfy local taste buds. The chicken is spicy and aromatic, and the roll has a homemade flavour to it.
The smoked mushroom cream teases the taste buds with a filling of cream cheese and mushroom.
The smoked salmon is a symphony of tastes, textures and flavours. The light and fluffy savoury roll with luscious cream filling is filled with a generous serving of smoked salmon.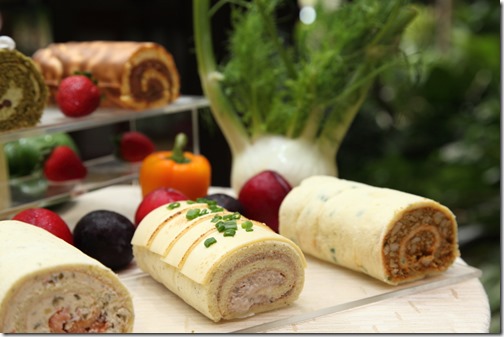 Recently, the resort held a Merdeka Swiss roll creativity contest, which saw six participants. At the event, Wan also demonstrated his technique of spreading to help in the process of rolling the sponge cakes.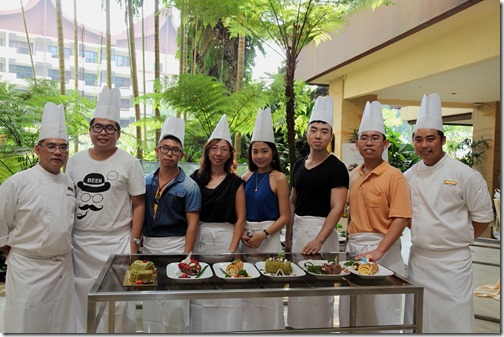 Judges and participants – Jazz Tan, Kenneth、myself, Shelyn, Steven and Jack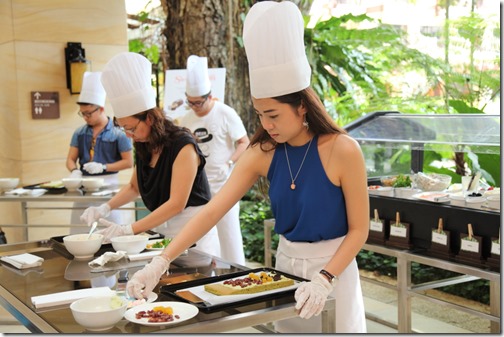 Participants busy at work at the switch roll creativity contest
The other judges were resort food and beverage director Alex Phuah and executive sous chef Lim Soon Leong.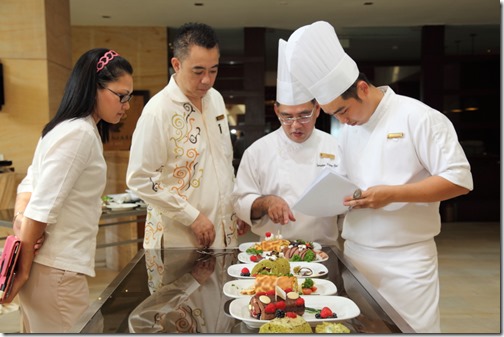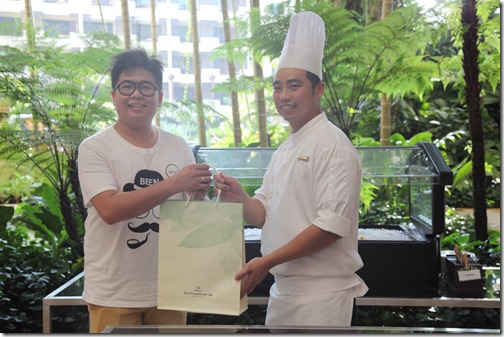 Jazz Tan won third prize, a CHI, The Spa CD and silk pareo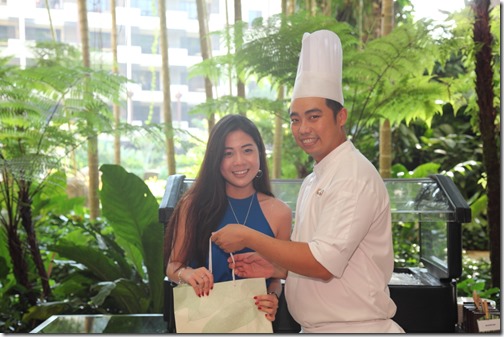 Shelyn Ooi clinched second placing with a limited edition Shangri-La cook book

Myself got the top prize with a one night stay at the resort

Do drop by Rasa Sayang's Facebook page for the Switch Roll Creativity Contest. On top of that, feel free to LIKE my switch roll photo and share the page.

Rasa Deli
Shangri-La's Rasa Sayang Resort and Spa
Batu Ferringhi
Penang
Tel: 04 888 8788
* This is a reproduction of my article published in New Straits Times