Friday Funday Feast Buffet Dinner in Holiday Inn Resort Penang
BY CK Lam
It is Friday and at Holiday Inn Resort Penang, the Terrace Cafe offers a variety of fun food spreads at the Friday Funday Feast.
The Friday Funday Feast is one of the weekly themed buffet dinner. There are four rotating menus and patrons will have a variety of seafood & meat specials, pastas, and delicious appetizers and salads.
Corn kernel mixbean salad
Right start with a bowl of fresh cream vegetable soup and follow-up with appetizers. Expect  a good variety of appetizers including seafood mango cocktail, waldof salad, greek salad, grilled eggplant gratin, coleslaw and pasta salad. A dish that will sets up your taste buds is the local DIY rojak.
Other local favorites are kangkong sambal kelapa, acar buah, gado-gado, fried tempe, kerabu ikan, kerabu pucuk paku and kerabu telur.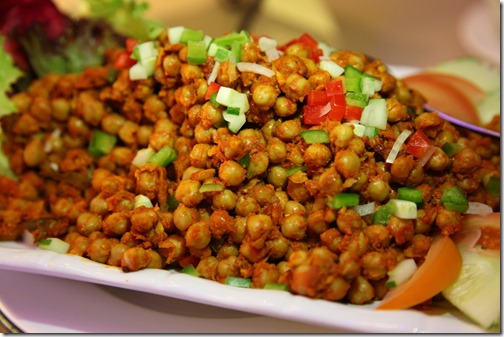 For those who prefer something sour and spicy, go for the Thai beef salad or the kerabu chicken. For easy snacking, get a plate of deep-fried treats – wantan, pipping hot crispy chicken drummet and onion rings.
The main dishes include nasi goreng tom yam, mama fried mix vegetables, baked chicken lasagna and pizza. Patrons could also opt for the savory Northern and Southern Indian dishes. The fish tandoori, aloo ghobi, Indian fish curry, chicken vindaloo and Madras fish tikka are some of the dishes to tickle your taste buds.
On the other side of the alfresco dining area, you can watch chefs create your food at the action stalls. Enjoy many different varieties of roti canai, roti boom, roti pisang and roti john. The latter is prepared with fillings of mince chicken, tomatoes, cucumber, onions and lettuce.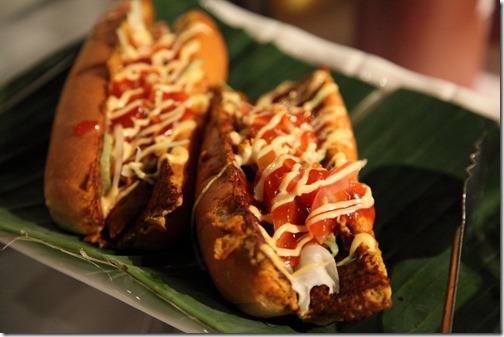 Available from the same counter is chicken quesadilla, a wrap put together with strips of chicken, cheese, lettuce, chopped tomatoes, green chilli and jalapeno.
On other days, there will be the offering of enchiladas with fillings of minced beef, tomato salsa and a touch of cheese.
Be on the lookout for the Chicken Shawarma prepared with chop tomatoes, shredded carrot, cucumber, onions and lettuce. Round up the taste with a bit of mayonnaise, chilli sauce and tomato sauce. It is seriously tasty.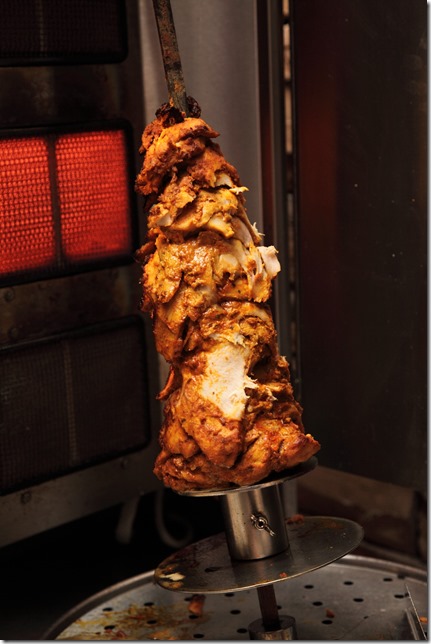 Chicken Shawarma
Don't forget the skewers of chicken and beef satay. Marinated with cumin and  fennel seeds, and grilled over charcoal fire, the satay is served with a peanut sauce, rice cake, onions and cucumber.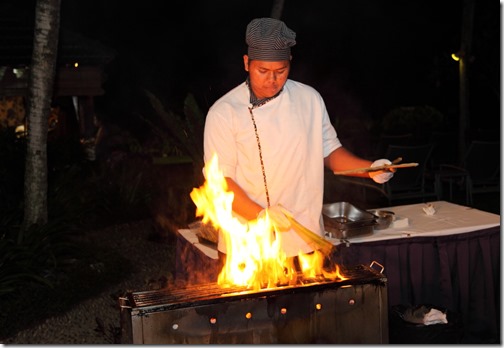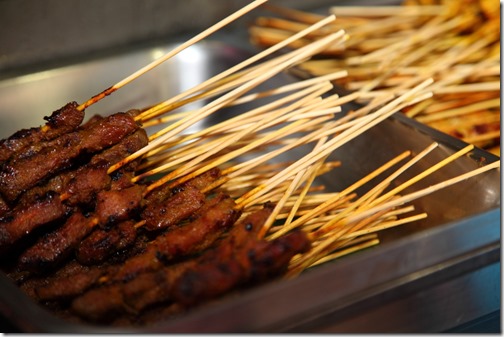 At the dessert counter, there is a colorful array of swiss rolls, pudding, French pastries, and fresh fruits. For those who like to savour local kuih muih, you might want to try the kueh lapis and kueh keria. Enjoy the desserts with ice cream and coffee.
The price is very reasonable, at RM49++ per person and patrons need to pay RM59++  to enjoy unlimited soft drinks. Fabulous discounts are provided to students and children below 12 years old.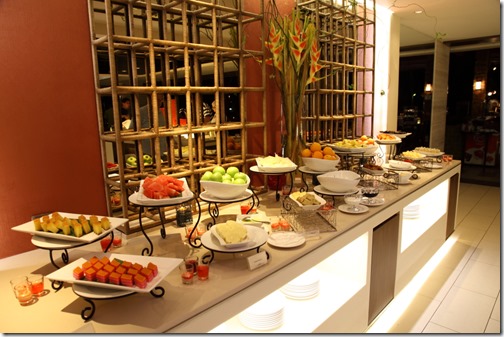 The newly refurbished cafe with indoor and alfresco style dining overlooking the pool, garden and sea offers a calm and relaxing ambience.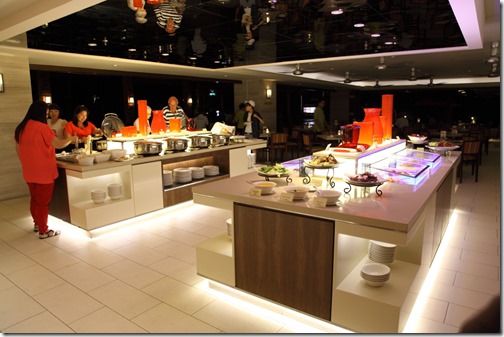 Terrace Cafe
Holiday Inn Resort Penang along Batu Ferringhi has two buildings, the high-rise Ferringhi Tower and the Beach Wing. Terrace Cafe is located on the Beach Wing. Parking spaces are available at the Ferringhi Tower side which is link conveniently to the Beach Wing via a covered overhead bridge.
Photo via Holiday Inn Resort Penang
For more information and reservations, call 04 886 6666.
Holiday Inn Resort Penang
72 Batu Feringgi
11100 Penang
* Many thanks to Holiday Inn Resort Penang for extending this invitation.