Xiao Fei Yang Steamboat Restaurant in Tanjung Tokong Penang
By CK Lam
Xiao Fei Yang Steamboat Restaurant (Little Fat Lamb) was buzzing with diners when we visited the place for dinner. The steamboat restaurant which has developed a reputation of offering nice cuts of meat is located along Jalan Tanjung Tokong Penang, a few houses away from Starbucks Drive-Thru.
Raw meats and veggies are cooked in a pot of hot soup.  At Xiao Fei Yang, there is the herbal soup (RM23) and hot & spicy Mala soup. You can also opt to have the combination of both, priced at RM25.
Ordering is made easy with the ticking ordering system. We tick our choices of ingredients and in a short while, the pot of soup is set up the table. The Mala broth is hearty and fiery, boiled with lots of herbs, peppercorns, ginger and chillies. The herbal soup flavored with a mixture of Chinese herbs, garlic, longan and kei chee (wolfberries) is especially welcoming.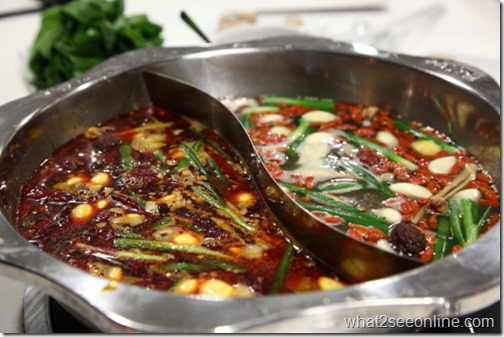 Options are nearly endless and our choices include sliced lotus, golden mushroom, bean pod, bean curd sheet, cold bean curd (RM4.50), gold bean curd (RM4), yam sticks (RM4.50), dumplings stuffed with well-seasoned minced pork, fish head (RM22), minced pork (RM5), udon and leafy greens of spinach.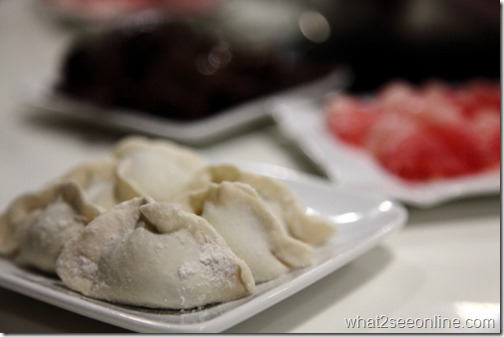 Chinese dumplings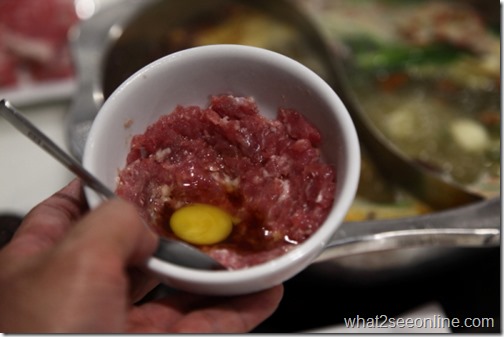 Mixing raw egg into the minced pork
Handmade noodle and yam
There are not many steamboat restaurants in Penang that offers as many varieties of meatballs as this outlet. Besides pork balls and mutton balls, unusual choices include HK mushroom pork balls (RM10) and exploding beef balls 酱爆牛肉丸 (RM7.50).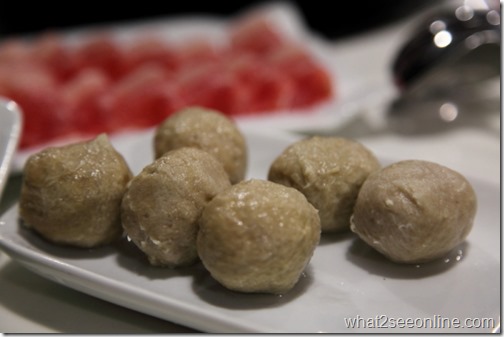 The highlight at Xiao Fei Yang is the cuts of meat. Needless to say, there is a nice selection of sliced mutton 羔羊肉片, sliced deer 鹿肉片 and US beef tendon 加州肥牛肉片. Timing is very important to cook the thinly-sliced meat. You just need to swish it in the soup for a few seconds and its ready. The meat adds strong flavor to the soup.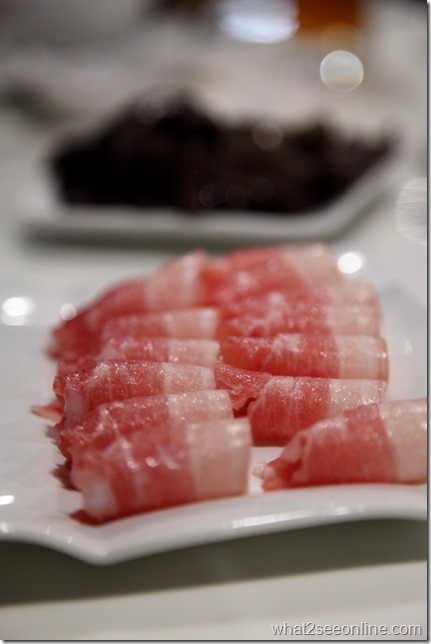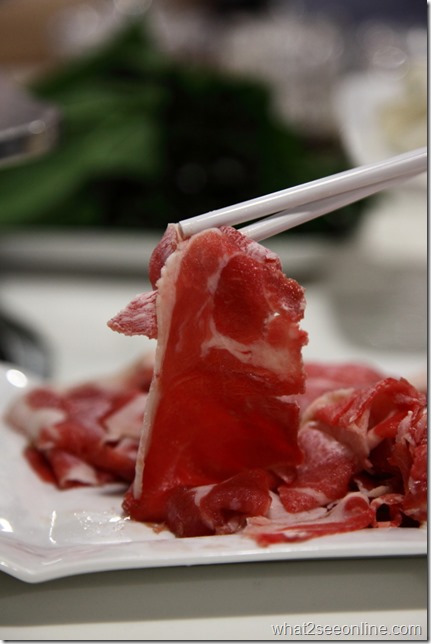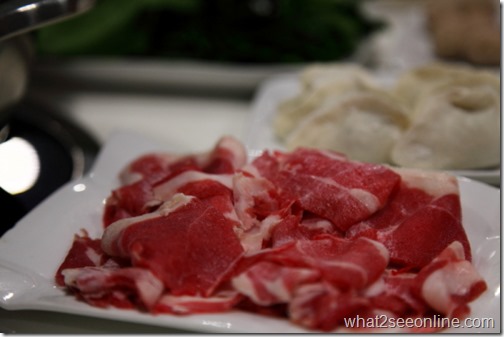 Xiao Fei Yang adds touches to the steamboat with three types of dipping sauces, two of which are very spicy. However for those who like it simple, go for the bird's eye chillies in soy sauce.
There are dining tables for indoors and outdoors and the good thing is, there are convenient car park spaces in the compound of the restaurant too.
Xiao Fei Yang Steamboat Restaurant 小肥羊(槟城)火锅城
3-X Pantai Molek
10470 Tanjung Tokong
Penang
Business Hour:
Monday: 5pm – 12midnight
Wednesday – Friday: 5pm – 12midnight
Saturday – Sunday: 12pm – 3pm, 5pm – 12midnight
Tel: 04-890 0053
Closed on Tuesday