FIP Lounge @Shangri-La's Rasa Sayang Resort & Spa, Penang
BY CK Lam
The newly opened F.I.P. Lounge at Shangri-la's Rasa Sayang Resort & Spa, Penang brings a fun and relaxing spot to Batu Feringgi with the concept of fun, interactive and play.
Covering a spacious area with the bar located partially indoor and outdoor overlooking the breezy lush garden, the F.I.P. Lounge offers plenty opportunities for fun, coupled with a selection of food and beverages. 
Resort communications director Suleiman Tunku Abdul Rahman, comments: "Our target audience are fun loving, tech-savvy, and includes the Gen-Y, the young-at-heart and trend setters."
The line-up of appetizers, salad, burgers, sandwiches and sweet treats from the tipi tipi tap origami menu is both exciting and wholesome.
It is just too hard to ignore the cake pops. Made with crumbled cake, these petite lollipop-shaped cake pops come with luscious chocolate and frosting.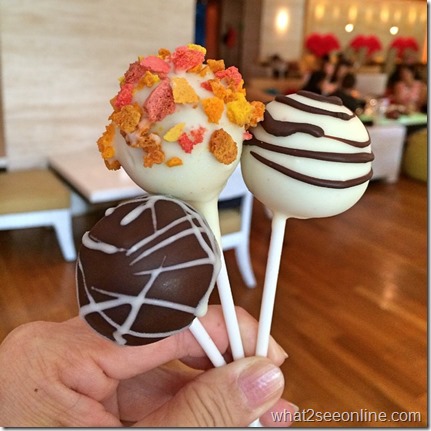 Particularly catchy is the Checker Board and the Tic-Tac-Toe. Both are set as a game. Guests can play the Tic-Tac-Toe with ten pieces of macarons. I particularly like the Checker Board featuring crab cakes and chicken boudin.
Other popular bites include sweet pizzas and also the burger trio which comes in three ways: lamb kofta patty, beef patty and chicken patty. Looking interesting, the burger trio is served with salad and fries.
For a deep-fried dessert, try the Churros. This Spanish doughnut is served with rich chocolate sauce and salted caramel.
Also available are healthy delicious food options such as gluten-free chocolate cake and the sugar-free banana walnut cake.
Tic-Tac-Toe RM35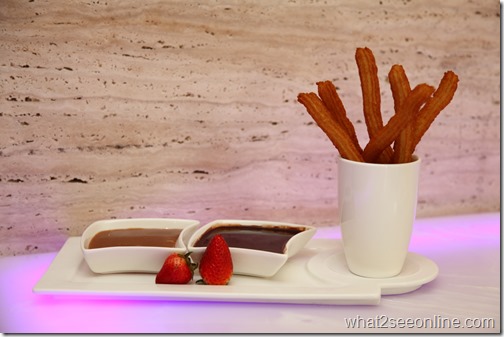 Churros with salted caramel and chocolate sauce RM25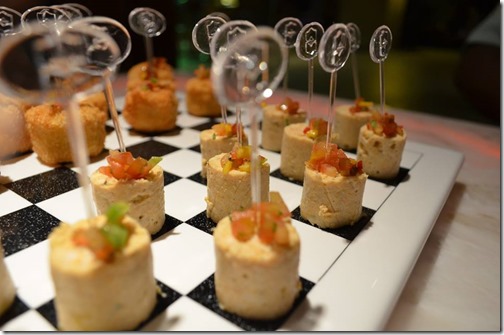 Checker Board RM36
Guests can chill-out with the 3-D coffee lattes, wine, mocktails and cocktails. Go for mocktails such as the Pinang Summer and Ginger Citrus.
Ingredients for the Pinang Summer include papaya, banana, lemon, grapefruit and orange juice. The Ginger Citrus will be attractive for those who like the combination of lemon lime, orange juice and subtle warmth of ginger.
Ice Beer is a specialty here. Ranked as F.P.I. Lounge best sellable item, the beer is served in a solid ice mug.
Beer In Ice Mug RM23
F.I.P. Lounge has recently unveiled a new promotion. The promotion is called 'Cake and Coffee Buffet' and is happening on every Saturday and Sunday from 3pm to 6pm. The all-you-can-eat tea session offers 10 varieties of cakes, scones and cake pops with free flow of brew coffee and tea for all to enjoy. It is priced at RM 40++ per adult and RM 20++ per child (6 to 11 years old).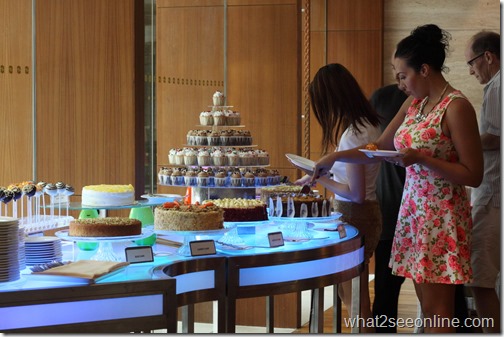 Variety of cakes include banana chocolate cake, apple cake, carrot cake with cream cheese frosting, tiramisu, cheesecake, black forest cake, fruit flan, scones and decorated cupcakes prepared by Executive Pastry Chef, Dino Wan Teik Boon and his creative pastry team.
Juicy, sweet strawberries and cream added nice touches to the slightly crusty scones
Pineapple coconut ogura cake
Carrot cake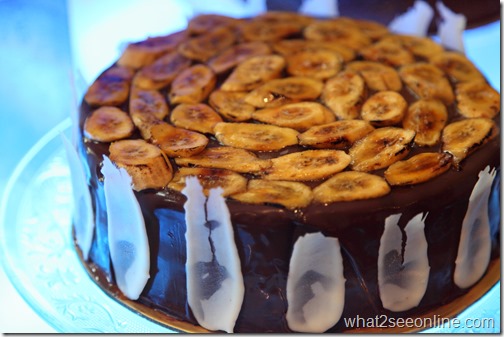 Banana chocolate cake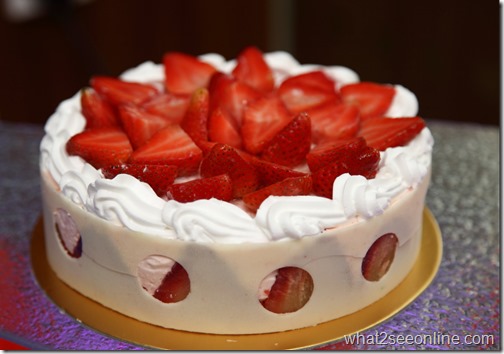 Apple pear nut cake
Apparently popular at the moment is the scrumptiously creamy baked cheese cake, followed by the red velvet cake.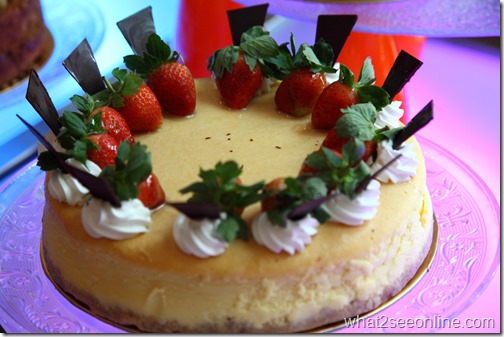 Baked cheese cake
One can easily be spoilt for choice with the available variety of teas. I took a while before deciding on the Jasmine tea.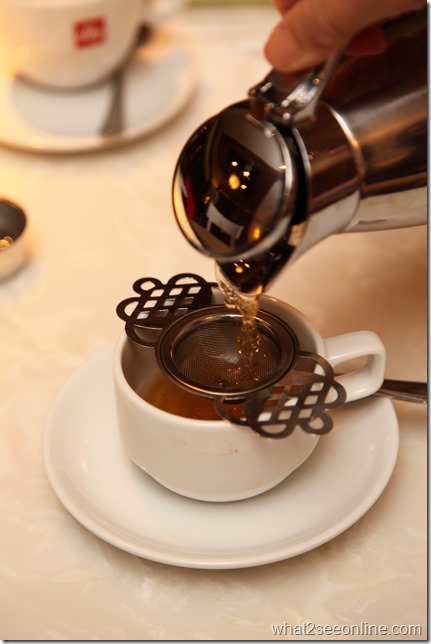 Cake and Coffee Buffet at F.I.P. Lounge is a relaxing enjoyable affair with comfortable environment, selection of beverages and delicious bites compete with a game of billiard and electric dart.
The lounge also features interesting 3-D murals that guests enjoyed taking selfies with.
F.I.P. Lounge is open from 11am till 12midnight on weekdays. On weekends, the lounge will be open till 1am.
F.I.P. Lounge
Shangri-La's Rasa Sayang Resort and Spa
Batu Feringgi Beach
11100 Penang
Tel: 04 8888788
* Many thanks to Shangri-La's Rasa Sayang Resort and Spa for extending this invitation.