At InterContinental Kuala Lumpur's World Celebrity Series Events with Chef Edward Kwon
BY CK Lam
I am in Kuala Lumpur again for a new experience, this time living an InterContinental life for a weekend at InterContinental Kuala Lumpur Hotel. The hotel which is within walking distance to Petronas Twin Tower, Kuala Lumpur Convention Centre and shopping places offers many conveniences to both business and leisure travellers.
Our first day started with checking in the hotel. We were greeted with warm attentiveness at the hotel lobby which was busy with the on-going 26th Asean Summit.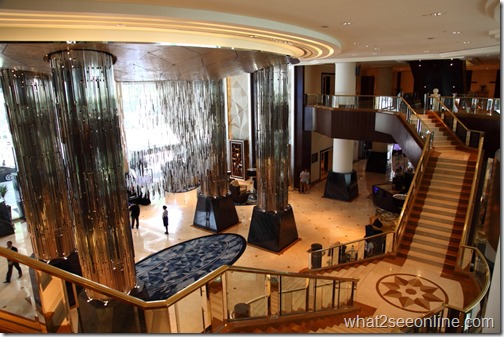 Checking in is swift and in no time, we were enjoying the privileges of the newly refurbished Club. Located on the 26th floor, the Club totally impressed us with its high ceiling and spacious lay out. The mezzanine floor is equipped with a selection of reading materials.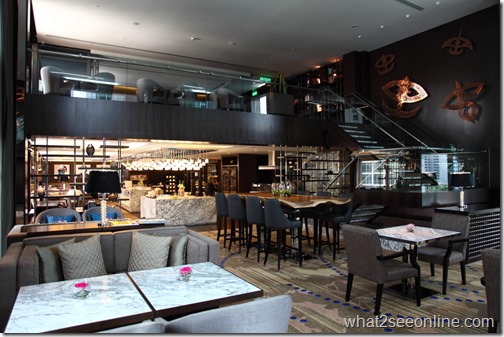 Plenty of cold cuts, cheeses, wines and hot dishes prepared on site
There is a selection of restaurants including the award-wining Tatsu Japanese Cuisine, Tao Chinese Cuisine, Serena Brasserie, OneSixFive and Bentley's Pub.
Both OneSixFive and Serena Brasserie is located at the lobby level of the hotel. OneSixFive with its stylish and relaxed atmosphere is the spot to enjoy a cup of freshly brewed Illy coffee. Come evenings, OneSixFive offers a wide choice of cocktails, whiskies, beers and cigars.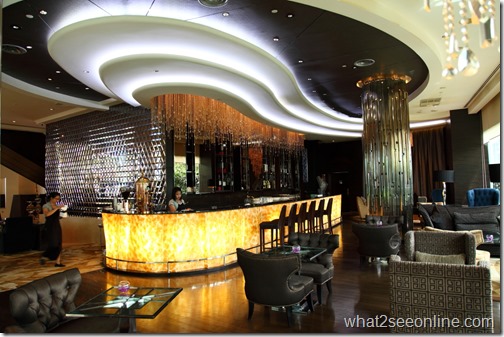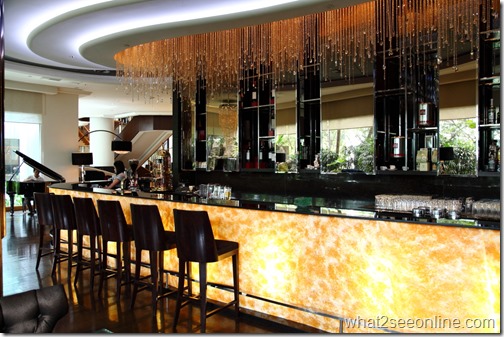 Serena Brasserie, with huge floor-to-ceiling glass panels, offers view of the lush garden with a waterfall and brightness of the morning sun. The big breakfast area delights guests with its huge selection of local and international specialties.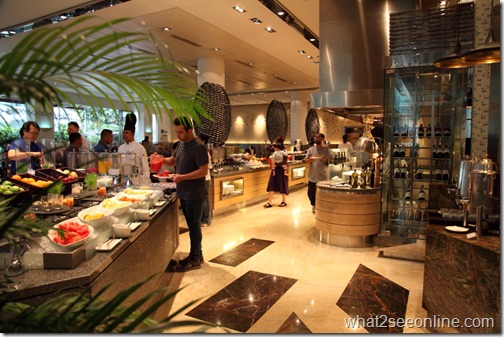 This property with 473 spaciously designed rooms, including 110 newly renovated Grand Premier Rooms are stylishly designed with elegance and comfort in mind.  The Grand Premier Room offers luxury in the bathrooms, with bath and body products from Agraria bathroom line – one of the oldest and largest American luxury home fragrance company.
We were pampered with a good night sleep on comfortable mattress and a pillow menu in the spacious room.
  Grand Premier Room
Getting Up-Close with Celebrity Chef Edward Kwon at Gala Dinner
During our stay, we had a sip and savor experience at Celebrity Chef Edward Kwon Gala Dinner. The culinary star's appearance at the hotel is the first at the hotel's World Celebrity Chef Series 2015.
Chef Edward Kwon is a household name in Korea and held numerous senior culinary positions previously in luxury hotels located in South Korea, United States, China and United Arab Emirates, as the Head Chef at Dubai's iconic Burj Al Arab. The celebrity chef is renowned for accentuating traditional Korean dishes with a variety of Western and European techniques and ingredients.
We also had the pleasure of meeting the hotel's executive chef Sam Kung.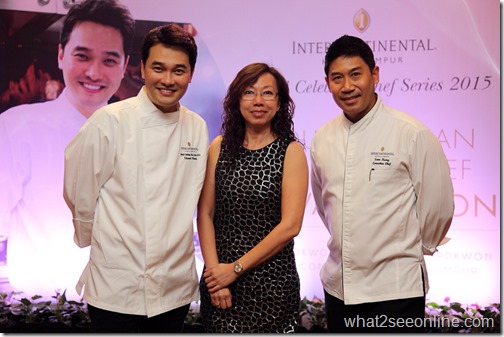 A snap shot moment with chef Edward Kwon & chef Sam Kung
The Gala Dinner started with a cocktail reception, accompanied by selection of Penfolds wines. We had an aromatic Riesling to start off the evening.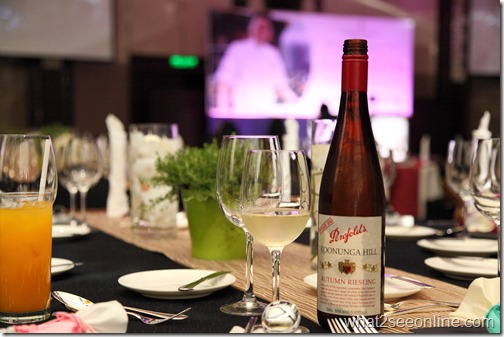 Plates of tapas-sized dishes consisted of:
Kim Chi Tuna Quail Egg with lotus chips coriander sphere
Citrus Cured Norwegian Salmon with herb cream fraiche, puff rice and salmon roll
Teriyaki Beef Roll with enoki mushroom, gingko nuts and roasted garlic espuma
For many of us, it was a great start to the dinner, as we not only get to indulge in chef Edward Kwon's creations, but also watched him prepared the bean curd dish in front of everyone. "You can prepare this dish with ingredients that can be easily found at most grocery stores," said Kwon.
The soft bean curd with Korean herbs, black sesame dressing and crispy garlic made a beautiful presentation. We loved its silken texture and harmonious flavors.
Ingredients for the cooling and fresh tasting bean curd dish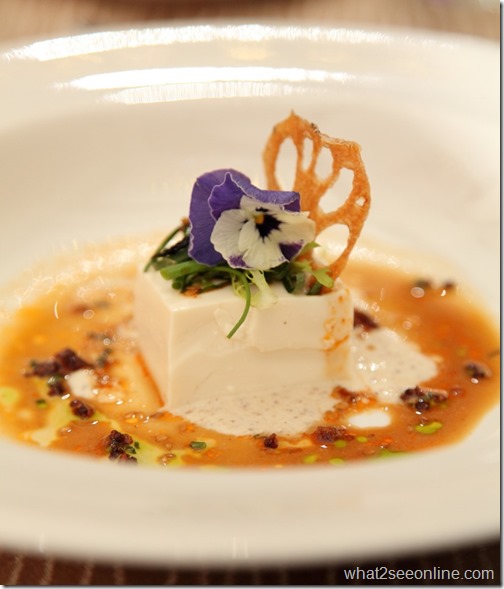 The chef blends French cooking technique with Korean flavors in the Foie Gras Douen Jang Veloute. The rich hearty soup was perked up with toasted pinenuts, kimchi appleslaw and crown daisy oil.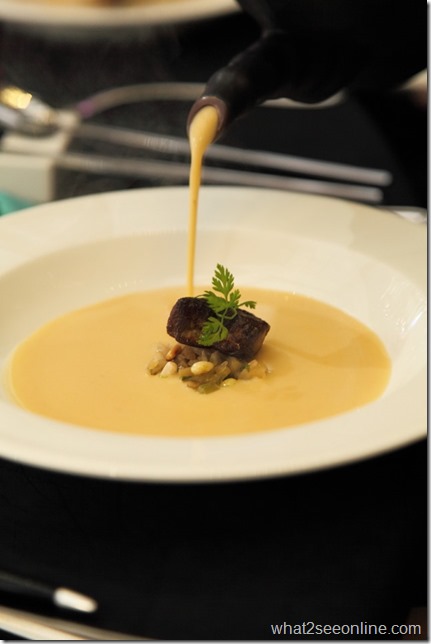 The Jap Chae version by Chef Edward is one we would not otherwise find in local Korean restaurants. The chef had the Jap Chae roll formed from a pancake that was wrapped around a filling with combination of stir-fried noodles (made from sweet potato starch), carrot and mushroom. We enjoyed the texture which was enhanced by the hearty peanut and mustard sauce.
Kwon's version of the Abalone dish came with pieces of abalone topped with yabbi and served over a vegetable succotash made with white kimchi. The combination was a bit of a surprise, but we soon became enchanted with its layers of flavor. The sauce imparts a wonderful smokiness.
Korean meet Western is apparent in the main course. The young chef had the beef rib eye topped with greens and served on a bed of creamy mashed potatoes, and Bulgogi sauce. The red meat with intensely juicy and flavourful texture was paired with a glass of red wine.
The event ended with the dessert dish which had Yuzu curd and bokbunja chiffon colourfully plated with drops of green tea and basil fluid gel. It had an appealing impression and was really tasty with all the flavors playing in the palate.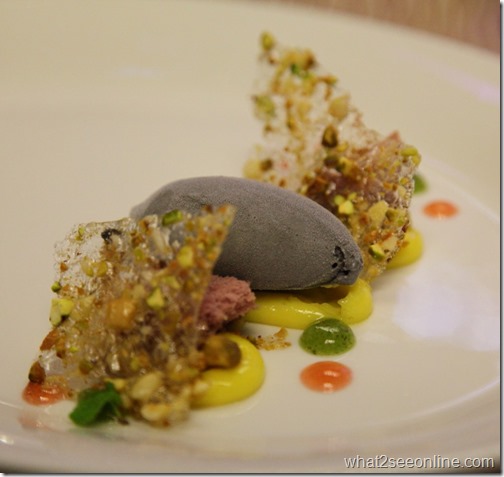 We were entertained throughout the evening with classical piano performance by Korean pianist Kris Kim, Korean traditional performance and royal court dance.
The gala dinner costing RM490 nett per person was certainly a great night, with many impressed with the menu. The coordinating and brigade from chef Edward Kwon and executive chef Sam Kung, and the team worked really well together.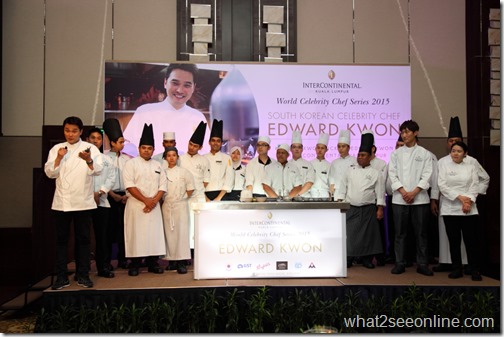 For additional information of the hotel, visit www.intercontinental-kl.com.my, or at http://intercontinental-kl.com.my/ar/packages/unforgettable-moment for room packages.
InterContinental Kuala Lumpur also provides other facilities, such as the business centre, swimmming pool, gym and spa.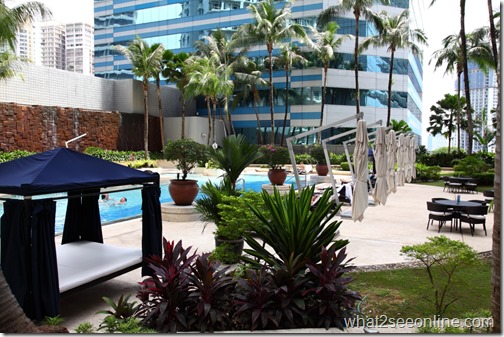 InterContinental Kuala Lumpur Hotel
165 Jalan Ampang,
50450 Kuala Lumpur
Tel: 03-2161 1111
* Many thanks to InterContinental Kuala Lumpur for extending this invitation