Nasi Dalca Rahim, George Town, Penang
BY CK Lam
Queen Street in Penang is a heaven for foodies with its offerings of chapati and nasi (rice) with mouthwatering curry dishes. Among the many street stalls, Nasi Dalca Rahim stall has made its name on this street.
Nasi Dalca Rahim was established way back in 1948. Located opposite the beautiful Sri Mahamariamman Temple, the stall is known for selling  nasi dalca (rice cooked with dal).
Grab a seat right and have your nasi dalca with the locals amidst the bustling of the passing by traffic.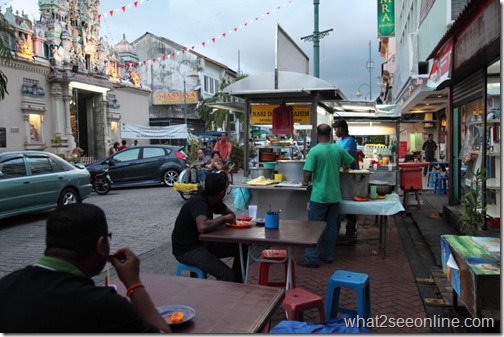 Ordering is easy as there are only several dishes to choose from. Take your pick from the deep-fried chicken, chicken curry, innards and hard-boiled egg. There is also the fresh cucumber and onions to order and served with your plate of rice.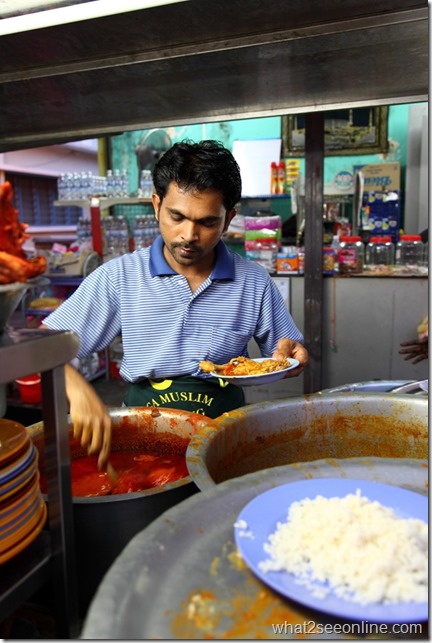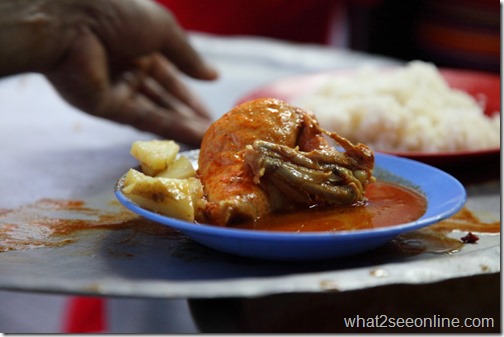 Aside from the dishes, don't forget to add on the household cathi/chatni paste. The coarse paste made with coconut and spices adds a robust flavor  to the rice.
The paste is sought after by the many locals but yet there are some who absolutely can't accept its flavor.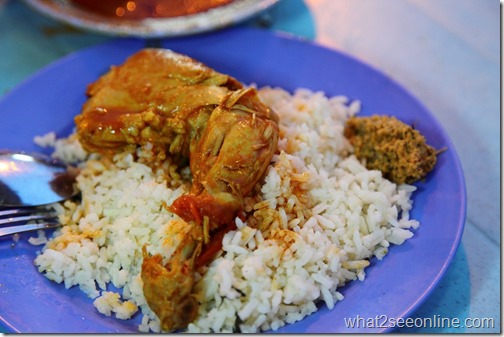 Nasi Dalca Rahim is open daily in the evenings from 7.30pm till 2am. Weekends are especially busy times with people stopping before and after shopping at the surrounding Little India.
Nasi Dalca Rahim
Queen Street,
Georgetown, Penang
Tel: 016 4274300