Villa Maria @G Hotel Kelawai Penang
BY CK Lam
The dining possibilities and combinations are endless at G Hotel Kelawai in Penang. This time around, the 2PM Lounge on the hotel's lobby level was the setting for the Villa Maria wine dinner.
A big long table with high chairs for 20 was tastefully decorated for the wine pairing dinner.
Mr Simon Fell, the winemaker of Villa Maria hosted the sit down wine dinner with New Zealand wines from Marlborough and Hawkes Bay soils.
The evening started out at the hotel's rooftop Gravity Bar, with white wine and vision of the city before adjourning to 2PM Lounge.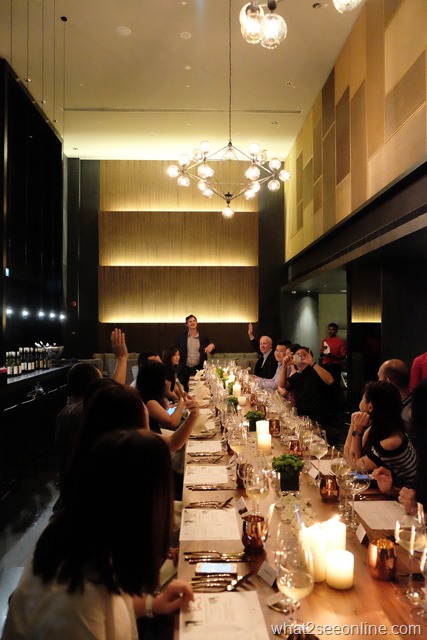 The winemaker who have 20 over years of wine making experience introduced and shared his thoughts on the vintages and qualities of the wines:
Villa Maria Chardonnay East Coast 2014
Villa Maria Cellar Selection Syrah 2013
Villa Maria Reserve Pinot Noir 2012
Villa Maria Cellar Selection Syrah 2009
Villa Maria Cellar Selection Chardonnay 2014
Villa Maria Gewurztraminer East Coast 2014
It was delightful meeting up with food and wine lovers and also seeing familiar faces whom I have clinked glasses with at previous Villa Maria's wine dinner.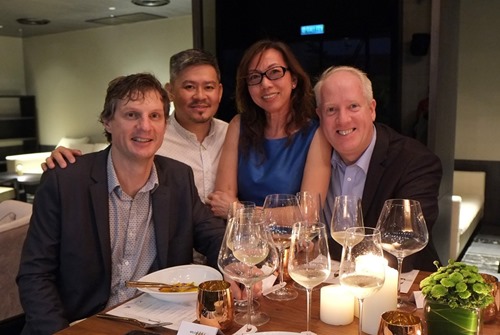 The wines were paired with culinary creations, done in Executive Sous Chef Dodi's way, and every dish was plated nicely. The menu flaunt a pan seared foie gras starter, a duck confit tortellini, pan seared Norwegian salmon, beef tenderloin and a raspberry opera cake.
I could see the plating of the beef dish in the kitchen. The chef did a wild mushroom sauce to go with the grilled slow cooked beef tenderloin, plated with chateau potato and leek fondue. The dish was paired with the elegant Cellar Selection Syrah 2013, with fruity flavors and quite a lengthy lingering finish.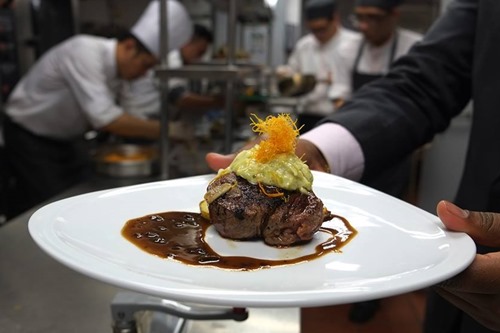 Duck confit tortellini, Norwegian salmon, and grilled slow cooked beef tenderloin
It was a dinner, done with wonderful symphony. The serving of each dish was perfectly timed, with time between to mingle and sip more wine.
The last final wine for the night was the Villa Maria Gewurztraminer East Coast 2014. The pleasant wine with rose petal and spice layered palate enabled it to match easily with the dessert of raspberry opera cake with ganache, vanilla ice cream and fresh strawberries.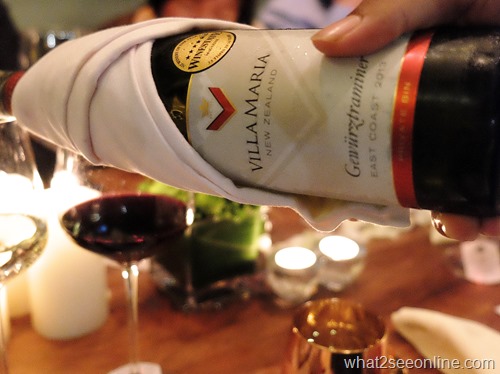 Congratulations to Chef Dodi and his team for crating the courses in delighting our palate and also thanks to Simon Fell for sharing much of the New Zealand wines.
Villa Maria wines are represented by Asiaeuro in Malaysia.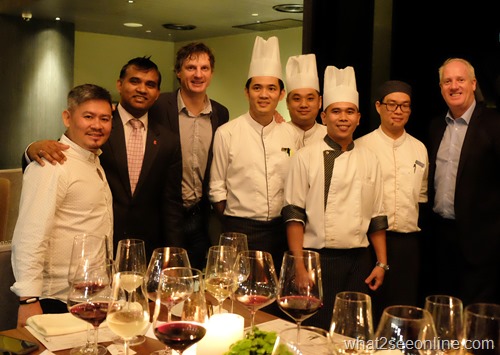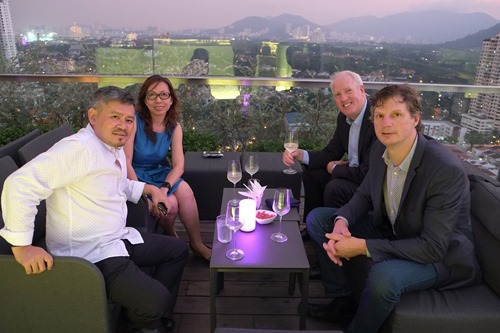 * Other images courtesy of G Hotel Kelawai