IHG Culinary Journey @Holiday Inn Resort Penang
BY CK Lam
A Culinary Journey promotion by a trio of top chefs is ongoing from now till November 15th 2015 across all InterContinental Hotels (IHG) in the Asia, Middle East and Africa region.
Holiday Inn Resort Penang which is part of the IHG Group is offering the new experiences to diners at its Terrace Cafe, featuring culinary journey menus by three culinary ambassadors which include chef Vikas Khanna, chef Theo Randall and chef Sam Leong. Each menu represents the chef's individual culinary journey.
The selection comprising three appetizers, three main dishes and three desserts of the three chefs have been carefully re-created by the Holiday Inn Resort Penang culinary team. Thus, there are a total of nine dishes for you to decide on which to choose. Prices vary according to the selections, and diners will pay RM45 nett for two courses or RM55 nett for three courses.
Overview of the nine dishes (three from each chef) is as follows:
CHEF VIKAS KHANNA – World–leading Indian chef and humanitarian
Appetizer – For fans of tandoori dishes, the lightly charred tandoori malai chicken with pickled onions and aromatic mint chutney as a dipping sauce will have you swooning in delight. The well-marinated chicken with a smoky sweet note  is very tender.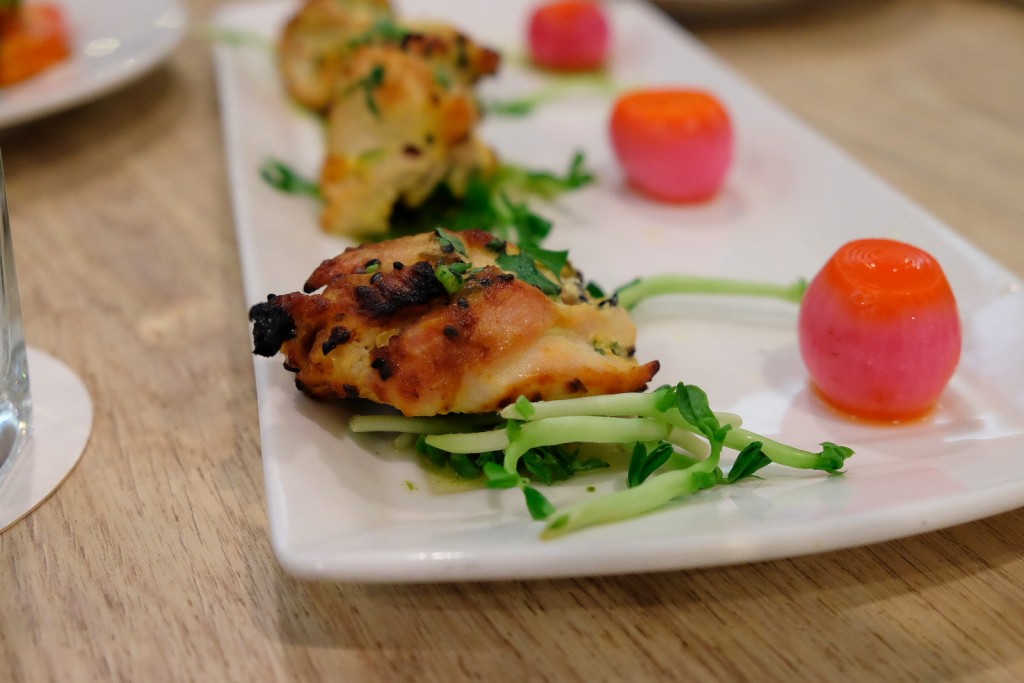 Main – For main, there is the bold flavor chicken tikka masala served with oven roasted vine tomatoes and freshly made naan bread. The large pieces of chewy naan are enough to be satisfying with the delicious gravy flavored with strong blend of spices like garam masala, turmeric and coriander.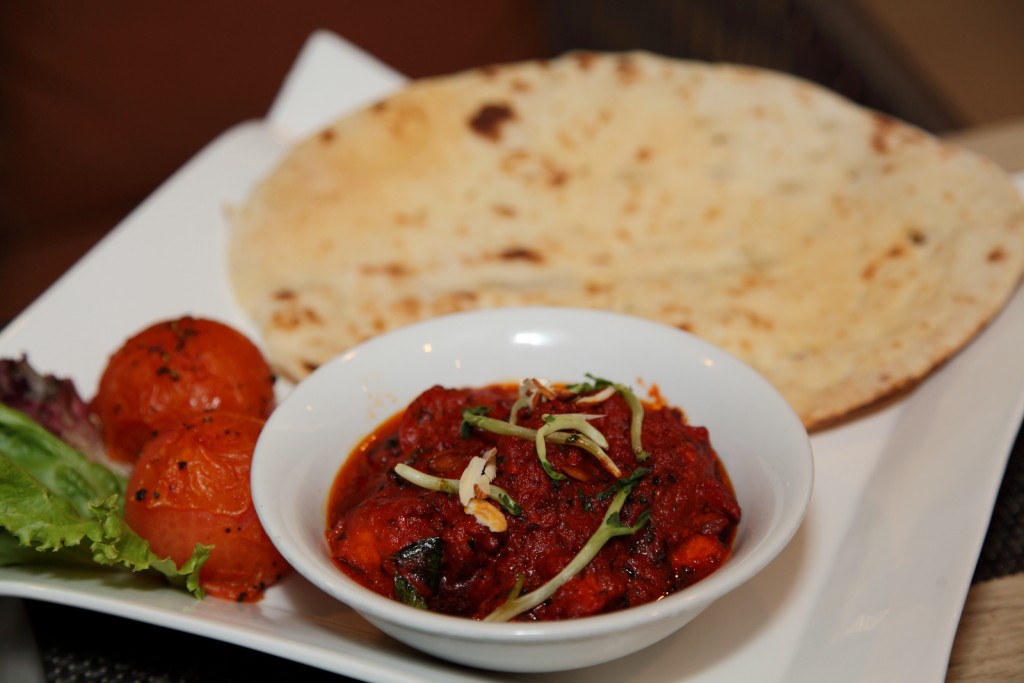 Dessert – The dessert by chef Vikas Khanna is unusual. The chef weaved in his creative touches to the masala chai creme brulee. Essentially a creme brulee, the chef introduces a touch to this classic with hint of cinnamon, cardamon and other local spices. The dessert with exciting flavors ensemble together on a bowl is a big hit with diners.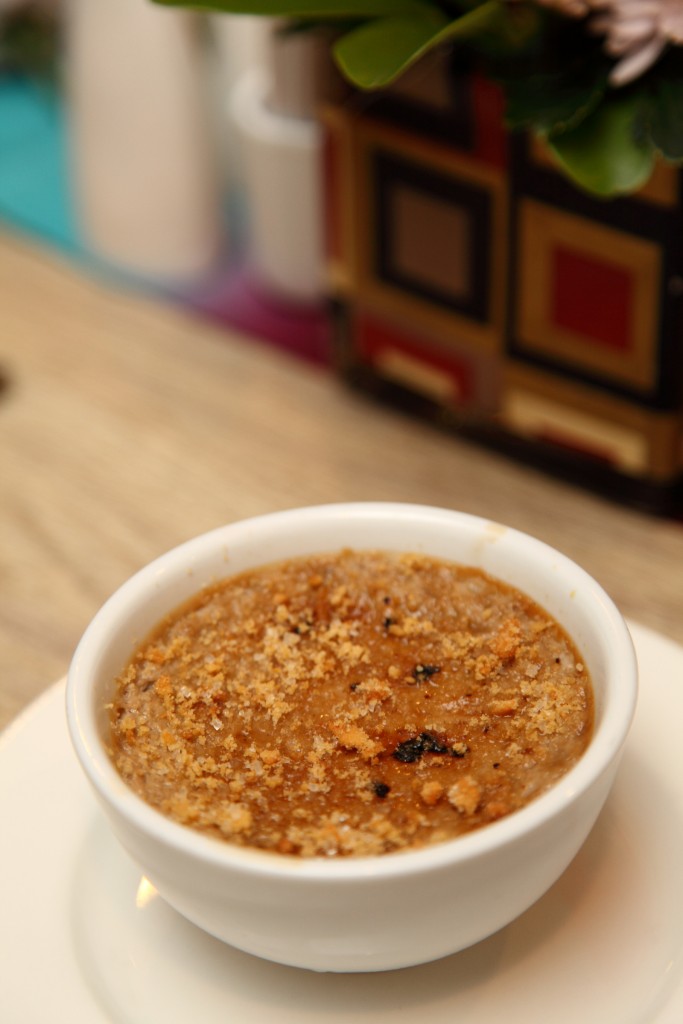 CHEF THEO RANDALL – Rustic cuisine inspired by childhood visits to Italy
Appetizer – For one who is looking for something not too heavy, order the buffalo mozzarella, with bites of mild yet melting in the mouth taste of cheese together with datterini tomatoes.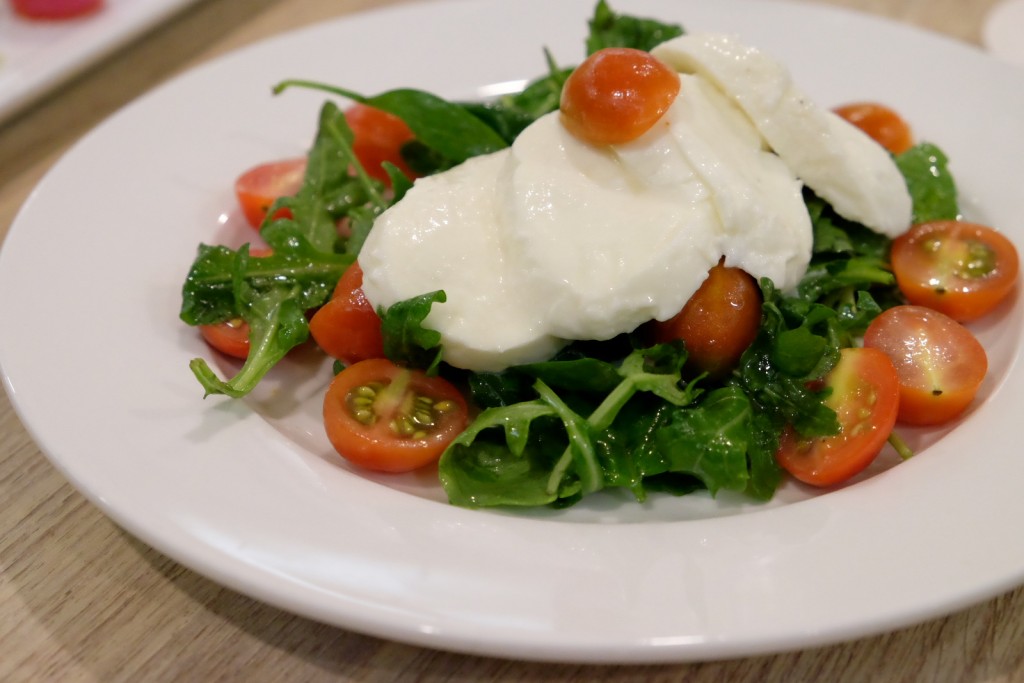 Main – For seafood lovers, the seabass served in its natural roasted simplicity is livened up with spinach and fennel leaves.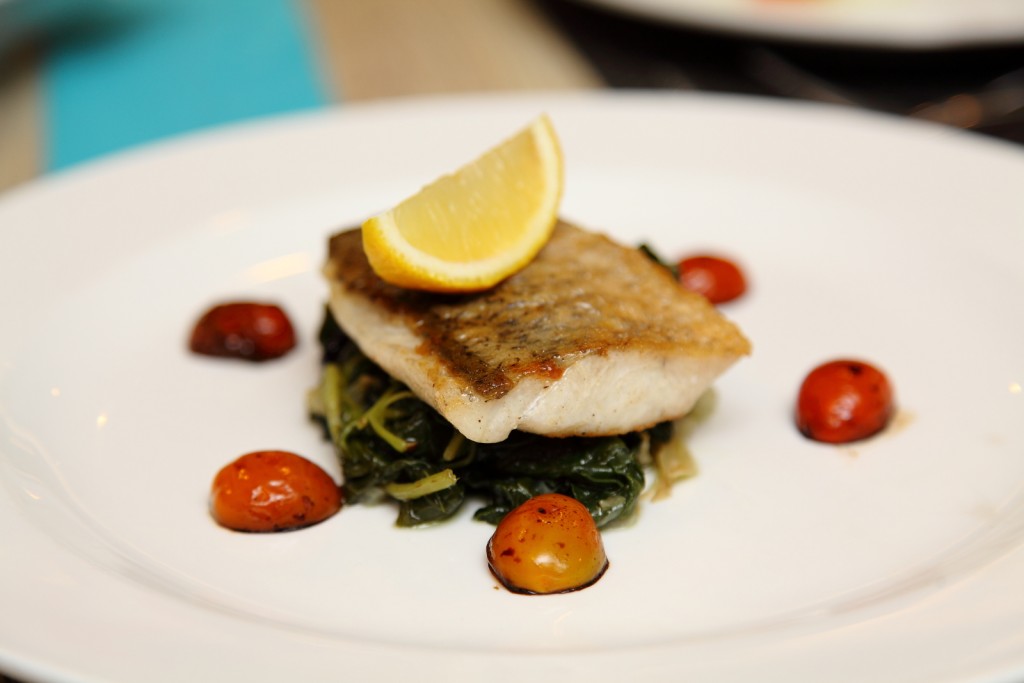 Dessert – Round the meal sweetly with the wobbly panna cotta. With an indulgent, creamy texture that melts in the mouth, the panna cotta is balanced by  a generous serving of fresh fruits and vanilla.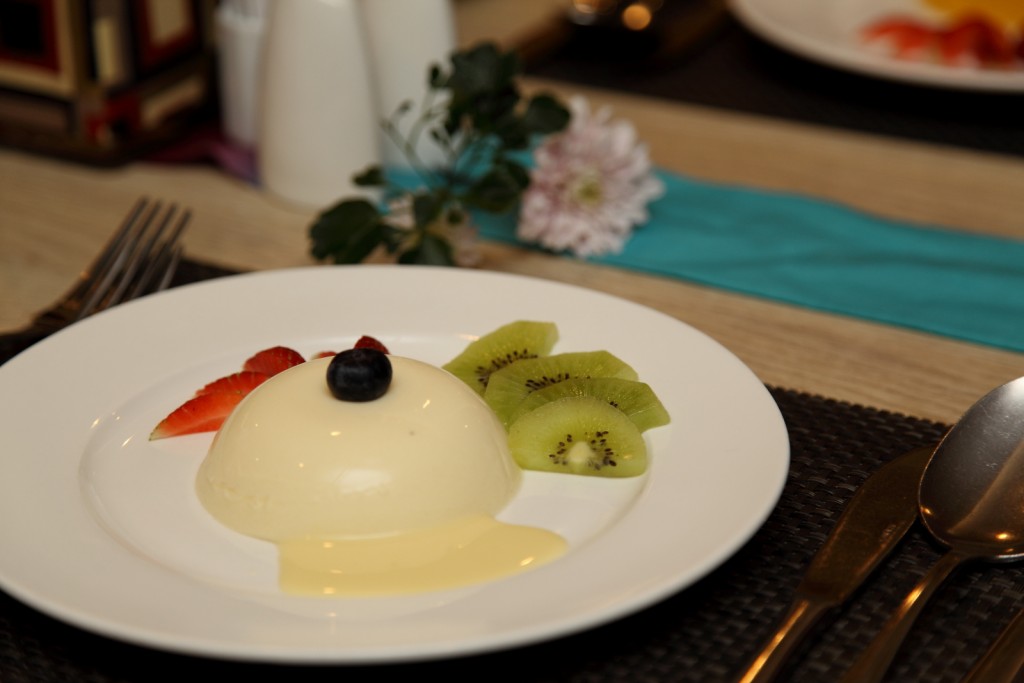 CHEF SAM LEONG – Singapore's favourite culinary son
Appetizer – Chef Leong's appetizer of tempura lychee stuffed with crab meat is light and crispy and certainly delicious with the vibrant lycee fruit.
Main – The wok-fried chicken prepared with home-made black pepper sauce, ginger and spring onions is complemented by steamed rice. While the ginger and spring onions added nice aroma and flavor to the marinated pieces of chicken, the presence of black pepper is only slightly felt.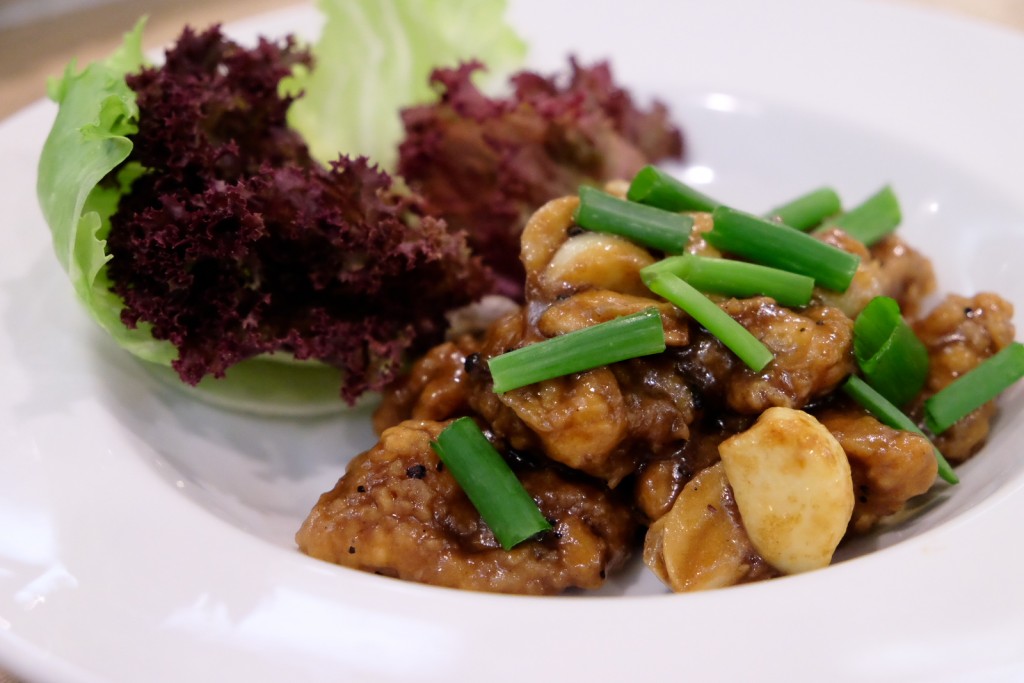 Dessert – Chef Leong uses plenty of fruits for the mango pudding – a light and refreshing dessert made with mangoes and served with fresh strawberries.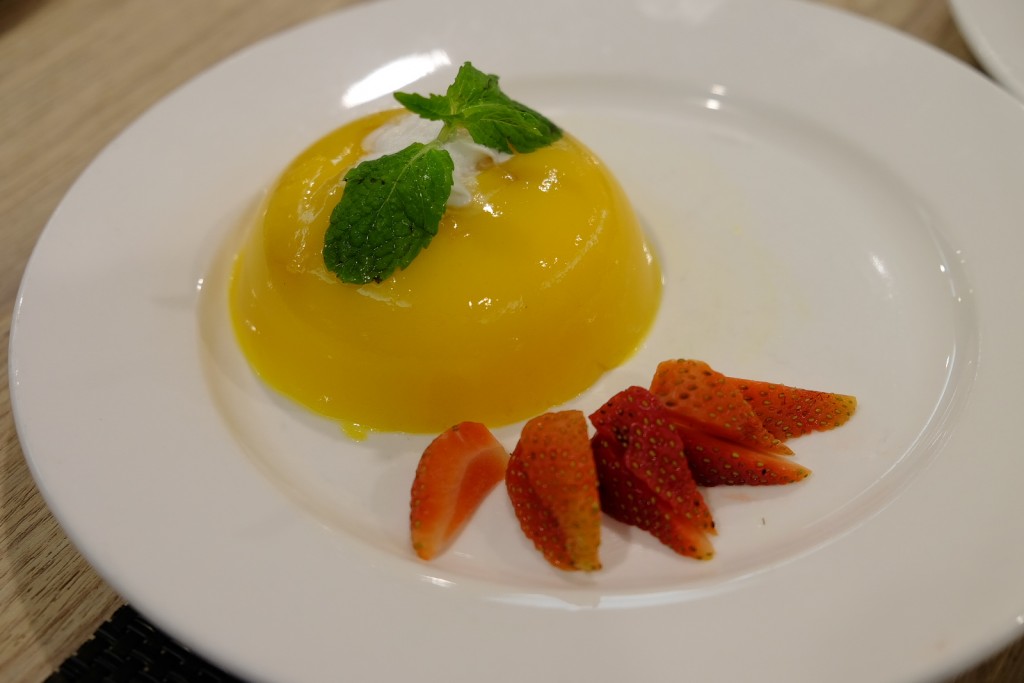 Wine is an ideal accompaniment to the meal. "Order a glass of wine from the special selection to pair with the three courses and you get the second glass of wine for free." says director of sales and marketing Ursula Fernandez.
For those who don't fancy wine, there is a range of cocktails from the menu. A refreshing choice would be the lemon mint.
The dishes are well presented, and nothing overly flashy. My favorite? Highly recommended is the succulent tempura lychee stuffed with crab meat by chef Sam Leong, panna cotta by chef Theo Randall, and the chicken tikka masala and masala chai creme brulee by chef Vikas Khanna.
For more information, call 04 886 6666 ext 6642.
Holiday Inn Resort Penang
72 Batu Ferringi
11100 Penang
* Many thanks to Holiday Inn Resort Penang for sharing the header photo as well as extending this invitation.