Places of Wet Markets in Penang
By CK Lam
If the weekend finds you in Penang, again, then we suggest you take a hike away from the usual tested and tried spots for food and minor shopping. If you are so inclined, take a walk on the wild and wet side of things.. Check out the wet markets in Penang and see, or even buy ingredients that make up the wonderfully unique flavours of Penang. To begin with, their hae ko (sweet fermented prawn paste) and belacan (shrimp paste) are class acts. Hawkers swear by then by name.
Penang has its fair share of wet markets crammed with makeshift stalls selling vegetables, fruits, meat, seafood and bric-a-brac. A visit is definitely an eye-opening experience especially for an expat or visitor. Plus, check out the many food stalls that line the streets next to these markets.
CHOWRASTA MARKET
Start off with a visit to Chowrasta market in inner George Town. Located within Penang Road, Kuala Kangsar Road, Chowrasta Street and Tamil Street, the market has been operating since the late 1800s.
The market which opens daily from 6.30am had become particularly famous not only to the locals, but also to the tourists.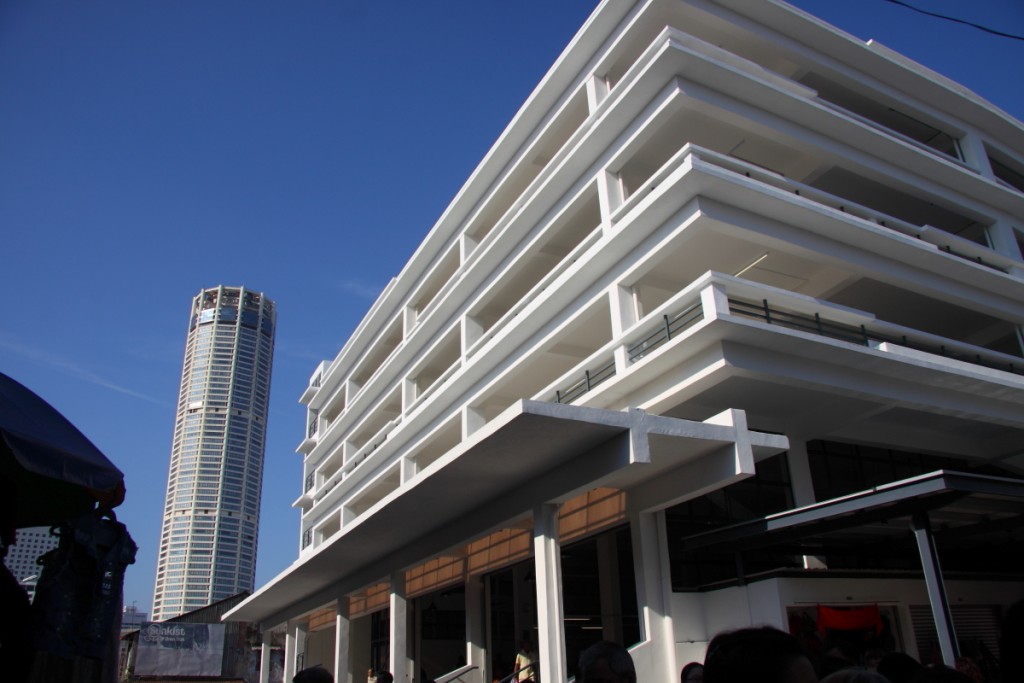 At the large, sprawling market place, you will see traders operating from the surrounding shops, under colourful umbrellas and in the indoor market. Expect to find perishable to non-perishable goods.
Keep an eye out for the popiah (spring roll) skin/wrapper maker. It is a wonderful opportunity to watch the making of the popiah skin which is the main and crucial ingredient of making the popiah – a well-loved Penang hawker food.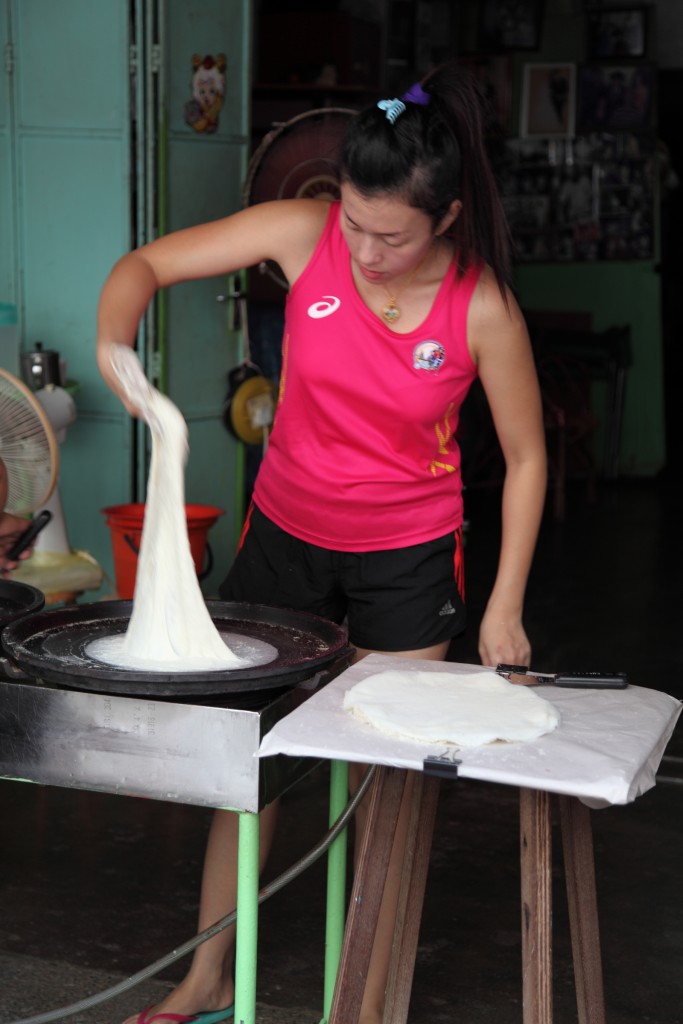 Local fresh herb lovers will be pleased with the selection of herbs. Live produce are sold too, and at times you can find frogs and eels, slaughtered on the spot.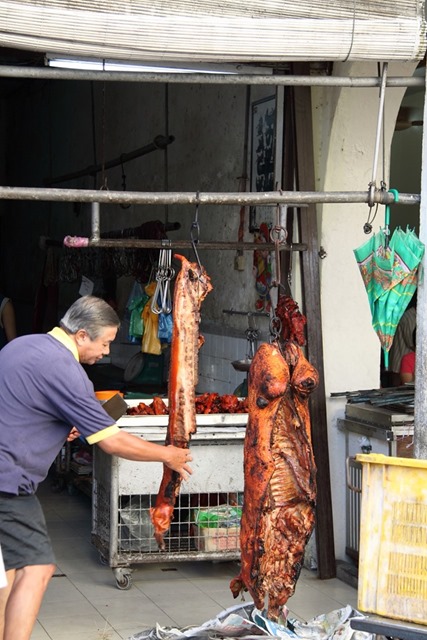 They even have stalls selling watches, clothing, shoes, and lingerie. When you have finished with the market, hop over to the food stalls to satiate your cravings for local hawker food.
PULAU TIKUS MARKET
Pulau Tikus market is located nearby Gurney Drive and is one market frequented by the well to do locals and expats who live nearby. Open daily from 7am onwards, the market has a variety of indoor stalls selling meat, poultry, seafood and cooking ingredients.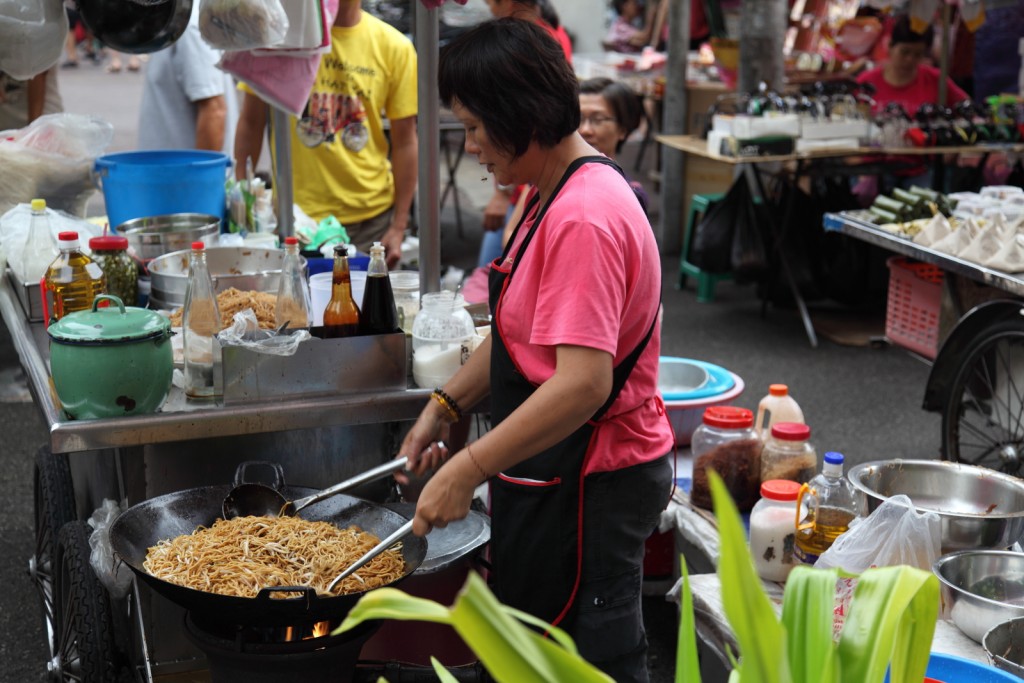 You can find good fresh and ready-made wet rempah of all sorts (wet paste of mixed spices) and freshly grated coconut which provides creamy coconut milk to the many curry dishes and Nyonya kuih (sweet desserts).
The great thing about the market is it has plenty of homecooked Nyonya dishes and desserts. You too can skip cooking and 'ta pau' (take away) the many available dishes. Choices include acar fish, perut ikan, nasi ulam, and many more. Do not miss out the many sweet and savory desserts such as pulut inti, kuih talam and rempah udang.
Indian snack – putu & mayung eaten with palm sugar, white sugar & coconut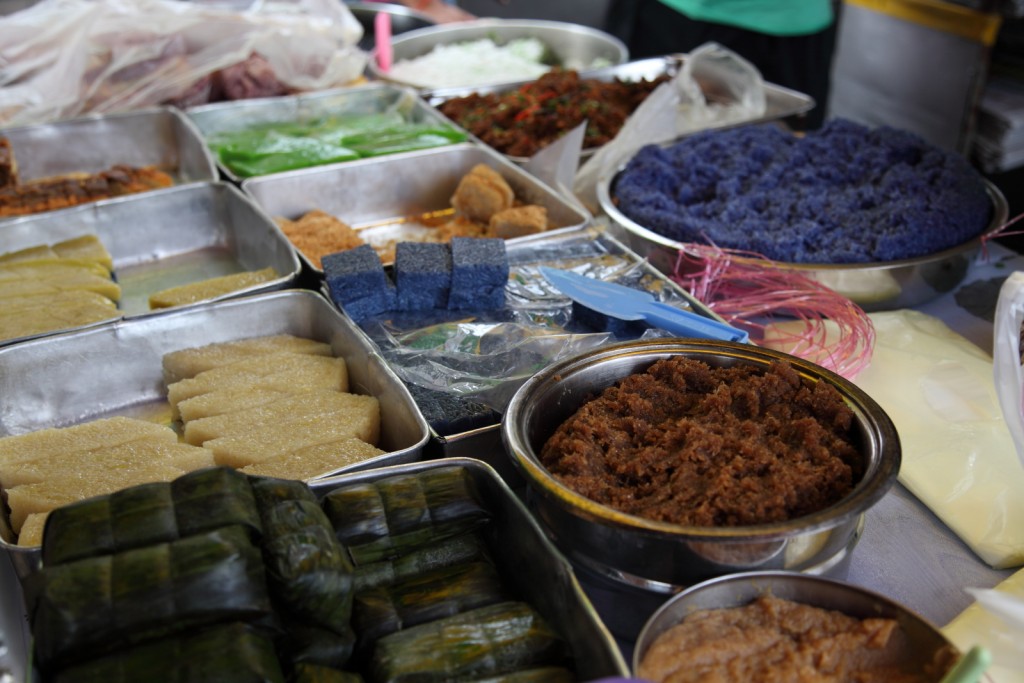 There is an even wider variety of goods on offer, which include costume jewellery, clothes, accessories, Chinese medicine and organic produce besides soya bean products. You will also find specialty snacks and imported jams. For those with green fingers, make a stop at the lorry parked beside the market for plants and shrubs.
BATU LANCHANG MARKET
Batu Lanchang indoor wet market is a popular market located at Lintang Batu Lancang. What makes the market particularly attractive for shoppers is the fact that it is open in the afternoon, from around 1pm till 7pm.  Its operating hours cater especially well for the after-work office workers.
All the stalls are well organized with vendors selling their goods in allocated cubicles. You will find abundance of fresh fruits and vegetables, fresh meats, as well as wide selection of fish from the fishmongers. It is also one of the best places to buy fresh crabs and cockles.
There are several vendors offering a variety of fishballs, beancurd sheet, salted vegetables and cubes of tofu.
At the fairly large food court nearby, you will get a taste of local hawker food, and highly recommended is the char koay kak, ice kacang and pasembur.
Ice kacang & char koay kak
Parking is available at the market's convenient lots.
* This is a reproduction of my article published in Makansutra