Sake Grand Tasting & Dinner @Vino Vino Bistro, Penang
BY CK Lam
Sake Grand Tasting & Dinner at Vino Vino Bistro, Penang was celebrated in high gear with a fantastic turnout. The event had Tomoya Kobuchi, Sake Educator of Vin Passion & CIE showing guests premium sake and Japanese food pairing.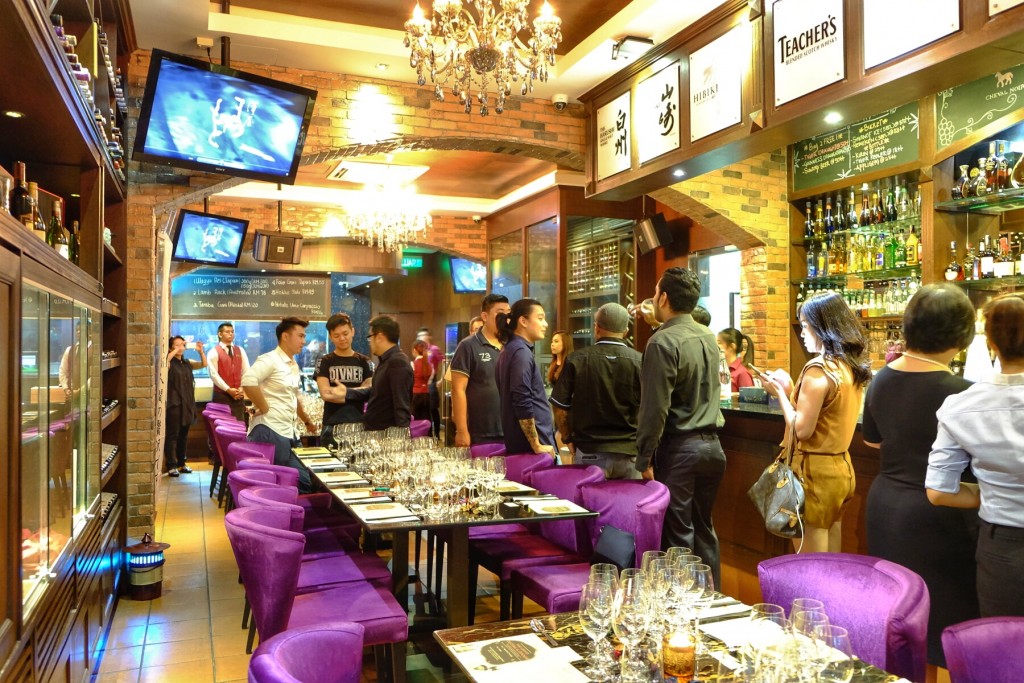 Tomo San walked us through the Japanese alcoholic drink made of fermented rice and water. The bottles of sake included Tengumai Junmai Daiginjo 50, Tengumai Junmai Umajun, Sawaya Matsumoto Junmai Daiginjo, Yamagata Masamune – Usunigori, Fudoh Special Junmai, Sawaya Matsumoto Junmai Ginjo, and the Fudoh Junmai Daiginjo.
The sakes with rice polishing ratio (RPR) of 50% to 60% were served chilled (reishu) in wine glasses.
The first two sakes were from Tengumai –  Junmai Umajun and Junmai Daiginjo. Made using the  "Yamahai-jikomi" culture yeast method, Tengumai sake has long-lasting acidic and dry taste. According to Kobuchi, these two sakes have been awarded winners in the Los Angeles International Wine Competition back in 2014.
Tengumai Junmai Daiginjo 50 was chosen as the welcome drink, something simple with light fruit fragrance.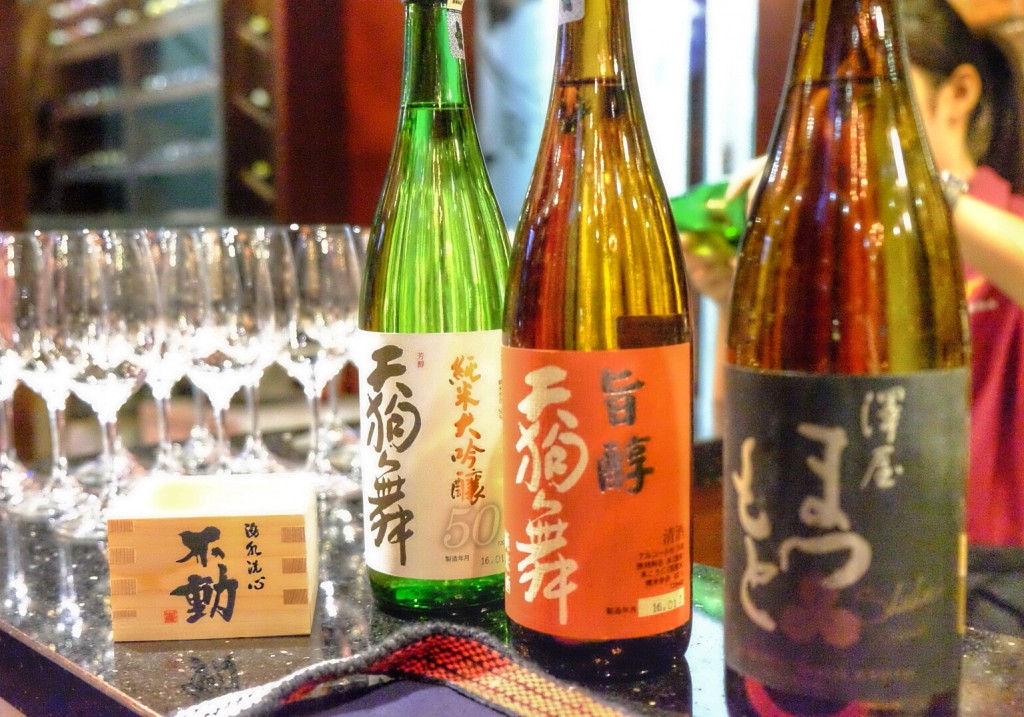 The Tengumai Junmai Umajun was paired with the appetizer dish – a trio of oyster olive tsuke, pork shishamo cheeses and salmon hotate shuto.  With a slightly higher SMV value of 60%, this sake made from the Gohyakumangoku rice variety has fruity and nutty aroma.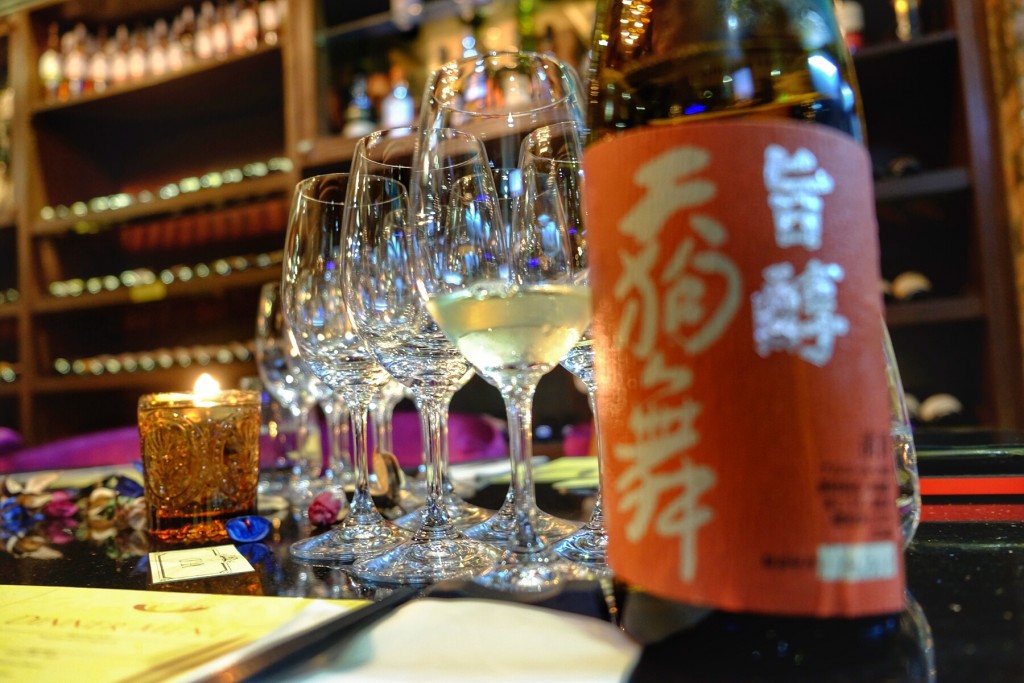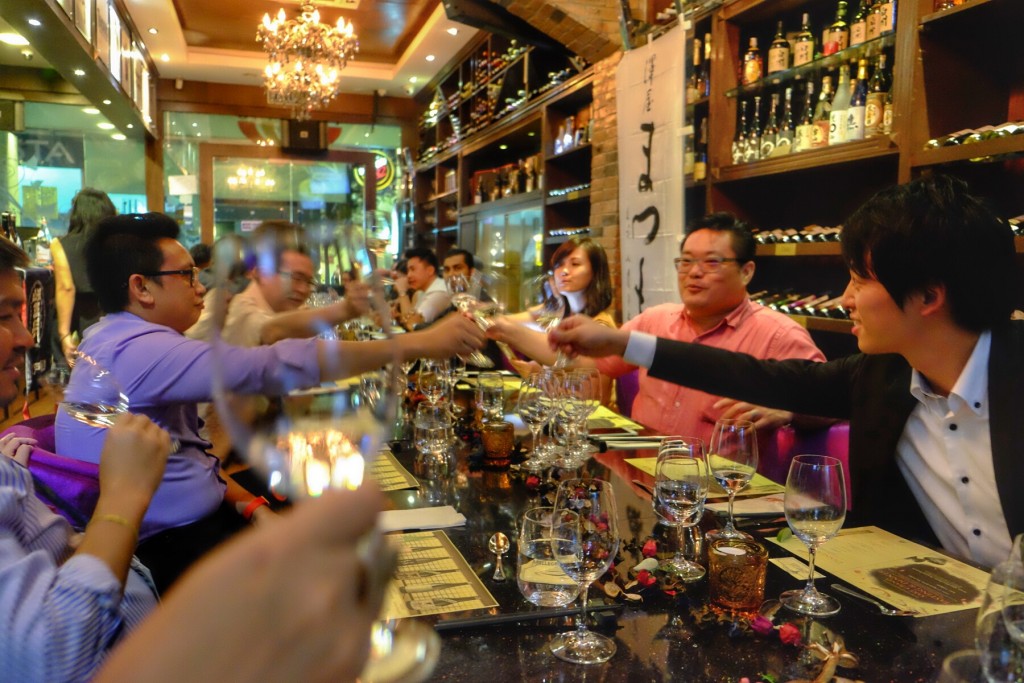 Tomo San was happy to shared with us the Sawaya Matsumoto Shuhari Junmai Daiginjo, from Matsumoto Brewery. The sake is made with premium Yamadanishiki rice and traditional labor intensive technique handed down from generation to generation for around 200 years.
'The sake was pulled into the spotlight when it was served as the welcome drink for the Ginza Moncler Opening Party reception in late 2015. It was appreciated by the invited celebrities and influential persons, including former Japanese footballer "Hidetoshi Nakata" and the president of Mocler "Remo Ruffini," Tomo San said.
With 50% RPR, SMV:+5 and acidity 1.2, the dry sake laced with aromas of citrus, orange and yoghurt created a nice pairing for the freshness and light flavors of the salmon carpaccio.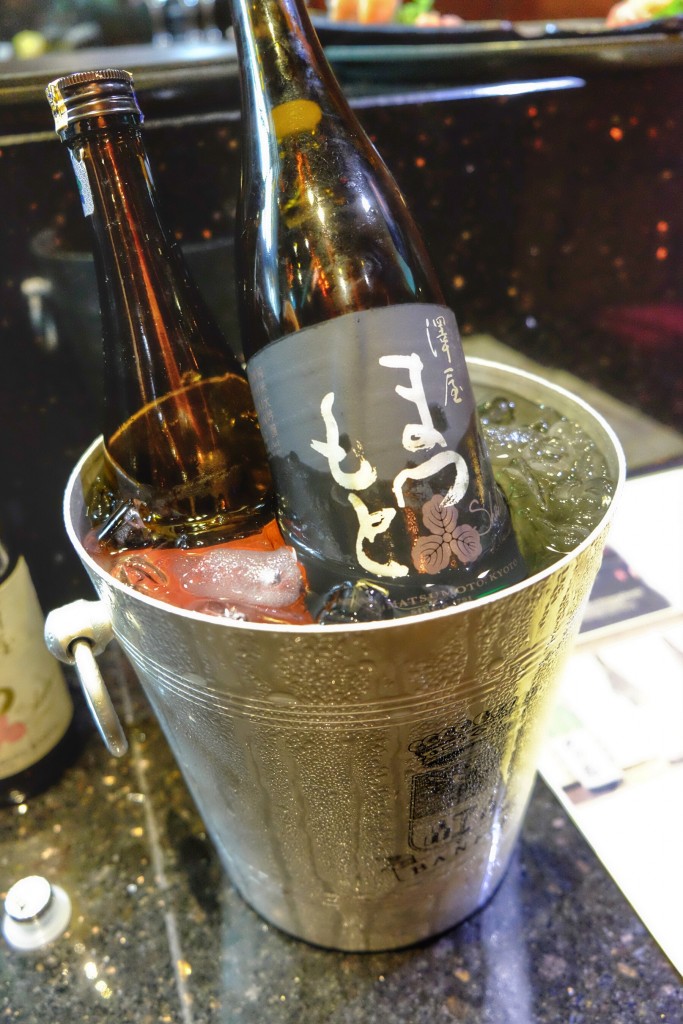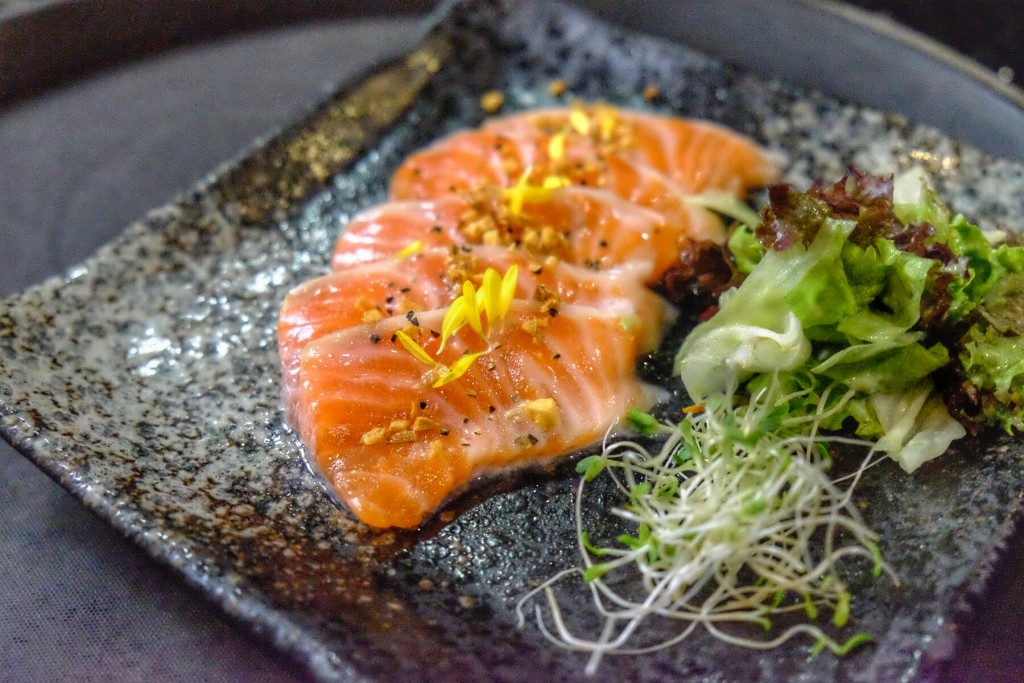 The Yamagata Masamune – Usunigori from Mitobe Brewery (Tendo, Yamagata prefecture) stirred much excitement. Cloudy with crisp and refined taste, the sake was a pleasure to indulge.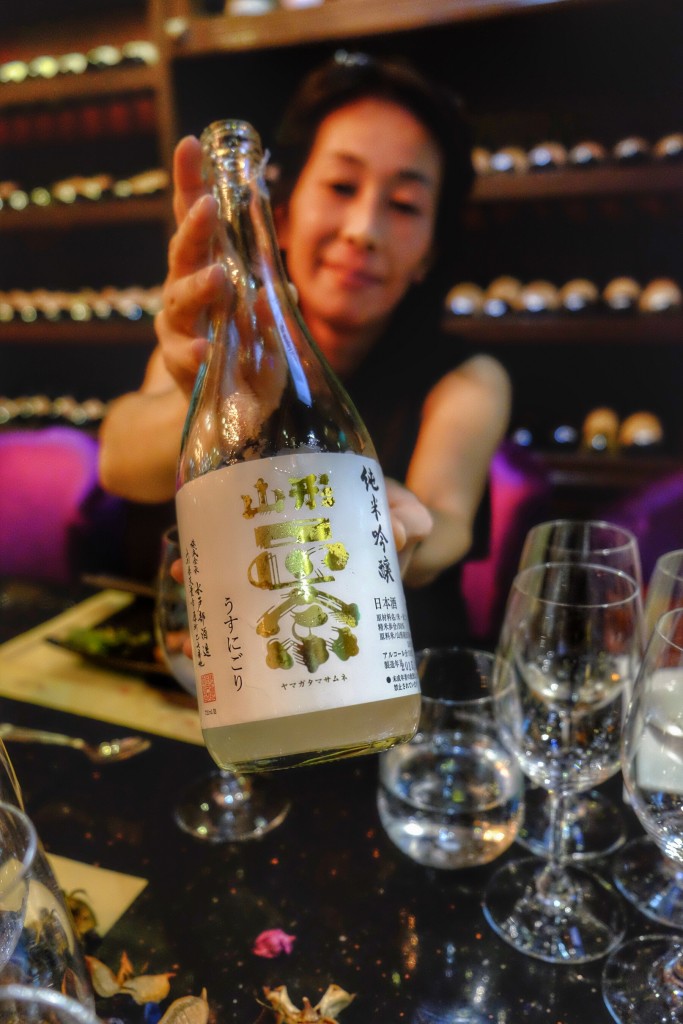 The next sake was the full-bodied Fudoh Special Junmai from Nabedana Brewery. Made from Miyamanishiki rice polished to 60%, and an SMV of +5, the sake has fresh acidity. We loved it paired with the meaty Iberico pork grilled with light smokey notes of houba leaf.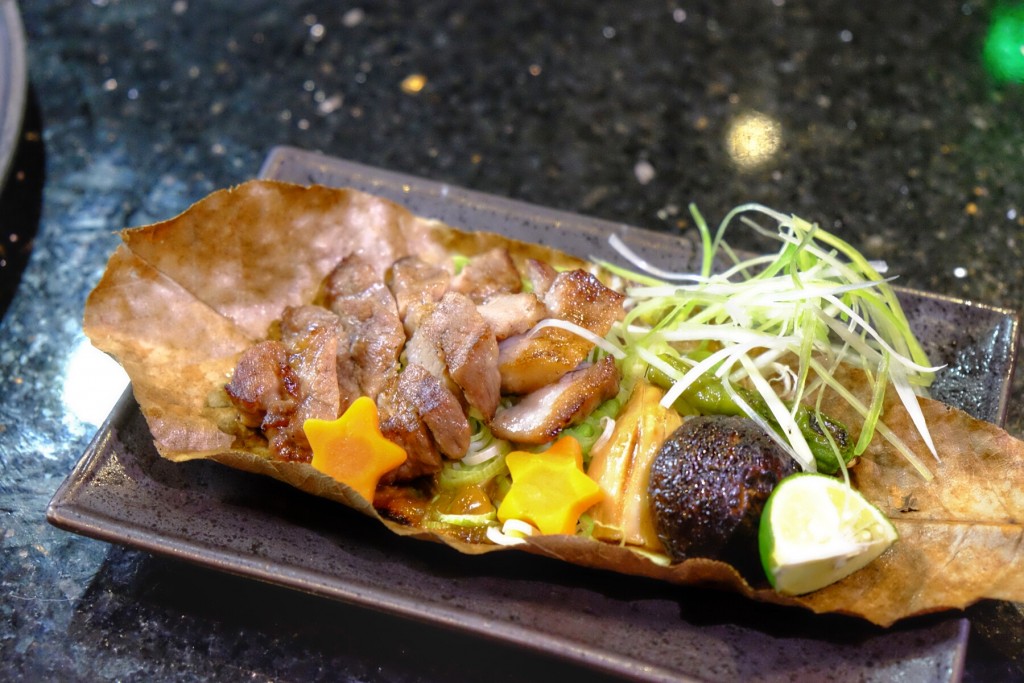 All the Japanese dishes presented for the evening were prepared under the supervision of Executive Chef Kazuhiro Inose.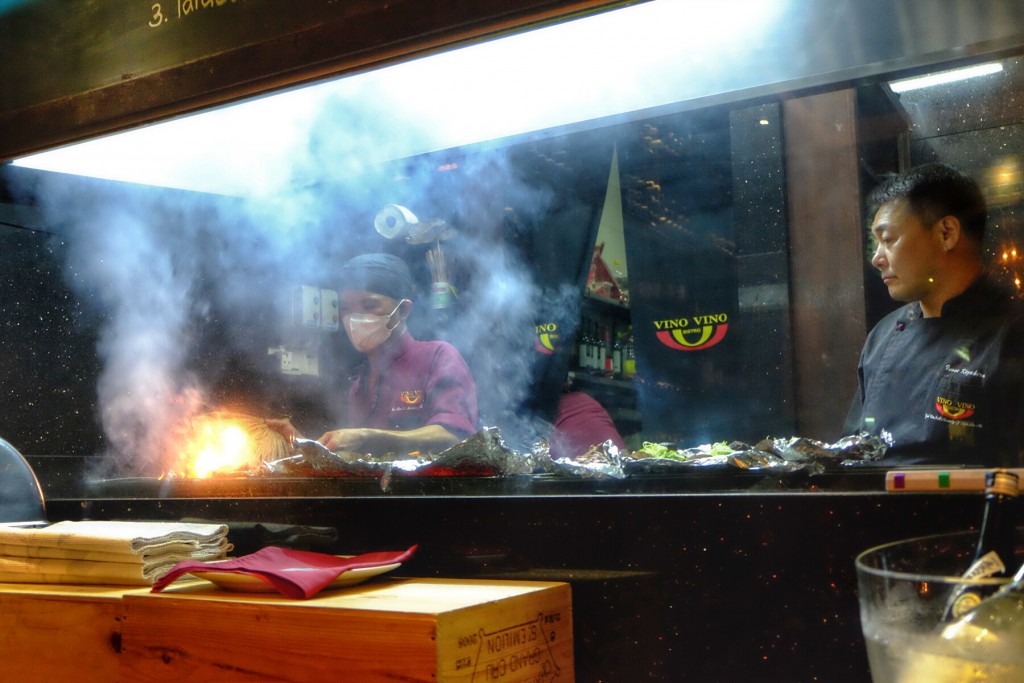 The Sawaya Matsumoto Junmai Ginjo made from Gohyakumangoku rice has gentle acidity and elegant, moderate finish. It made a fine partner for the Tenshi Ebi Mino Age, a dish featuring deep-fried prawns with potato.
A plate of sakura sushi was paired with the Fudoh Junmai Daiginjo, made with Sakekomachi rice. With a RPR of 50%, SMV of +2 and an acidity value at 1.4, the sake served cold has a distinctly fruity aroma.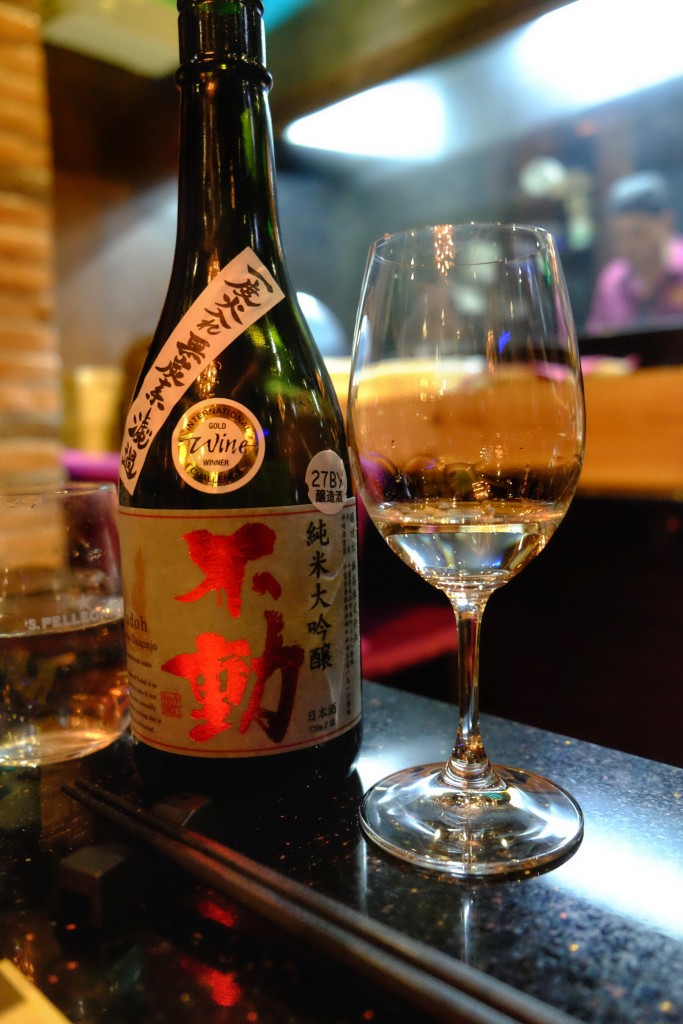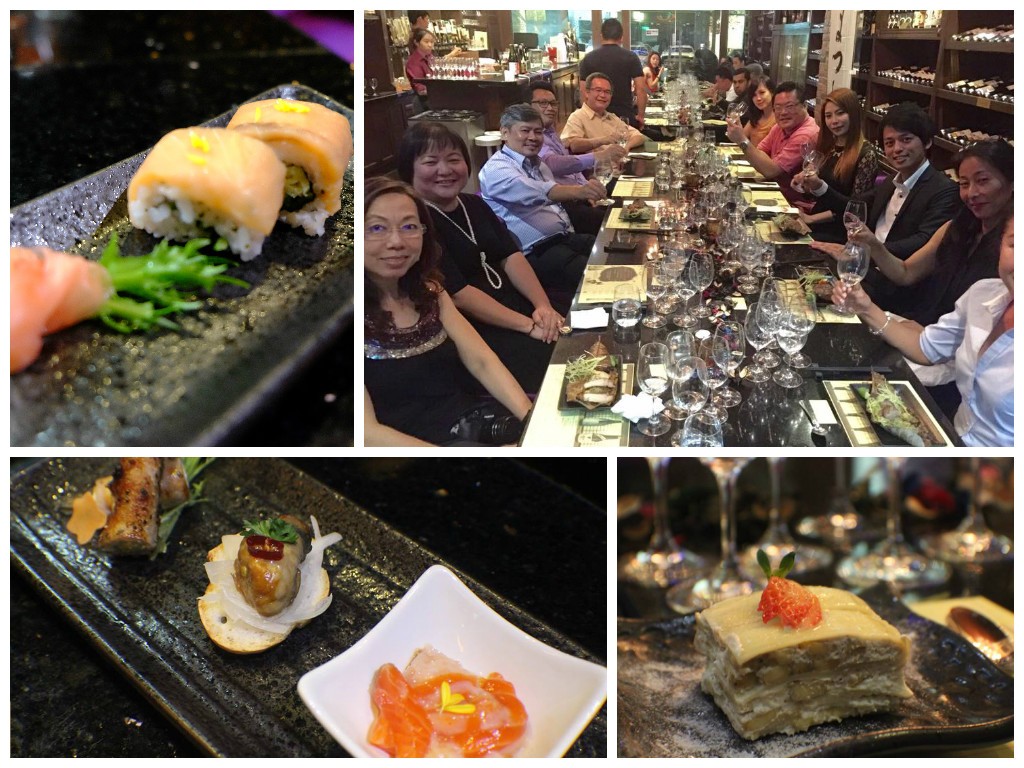 Vino Vino Bistro carries 20 over types of sake. If you are up in Bay Avenue, swing by to refresh your palate with these Japan national beverages.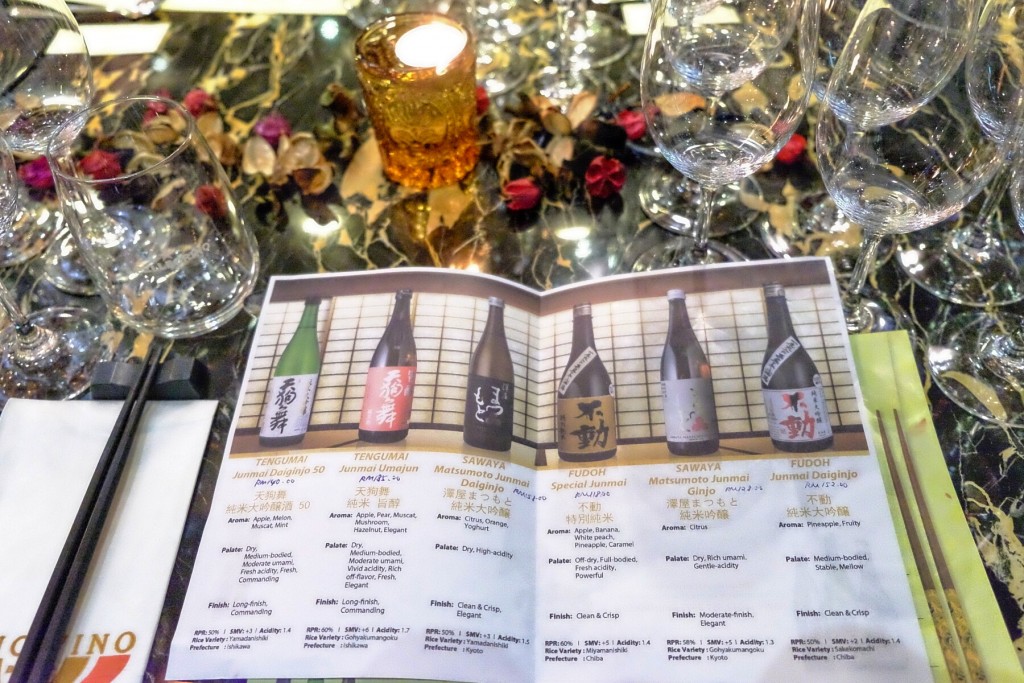 Vino Vino Bistro
Block H-10-3
Lorong Bayan Indah 2
Bay Avenue
11900 Bayan Lepas
Penang
Tel: 04 6451188
* Many thanks to Asiaeuro for laying on this invitation.