Hawker Food @Medan Selera Jalan Dewa, Sungai Petani, Kedah
BY CK Lam
Occasionally, I enjoy a trip across the mainland to Sungai Petani, Kedah for hawker food. The town which is only an hour's drive from Penang has some good food courts and several places of attractions.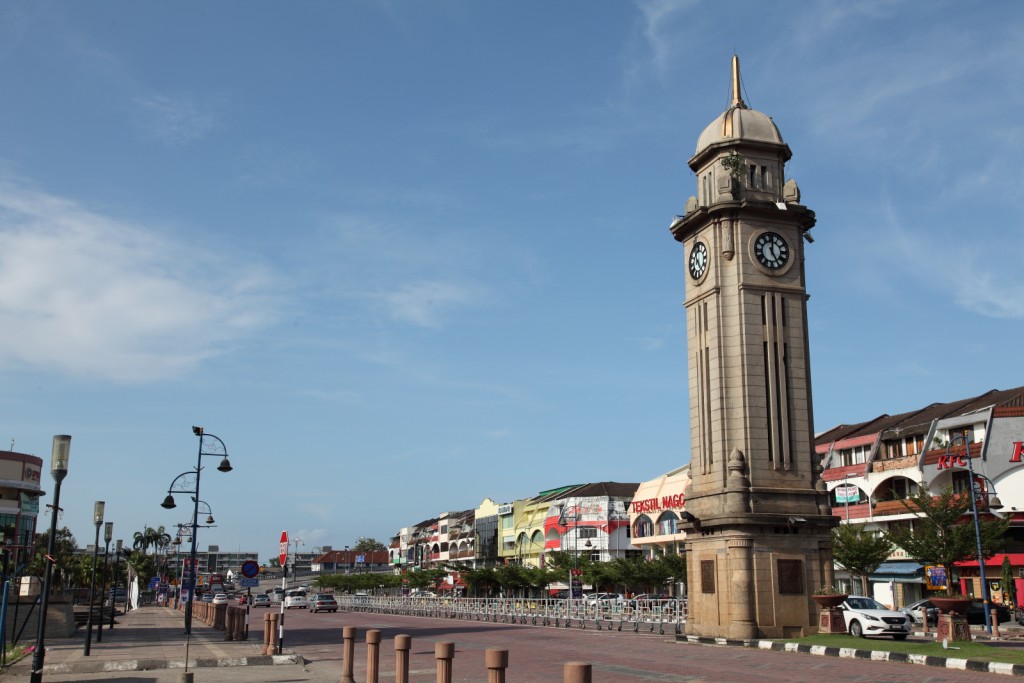 If you're looking for a flavorful option, the Medan Selera Jalan Dewa could be your new go-to. Located at the very intersection of Jalan Pengkalan and Jalan Dewa, this food court is packed with stalls selling a variety of interesting food and drinks.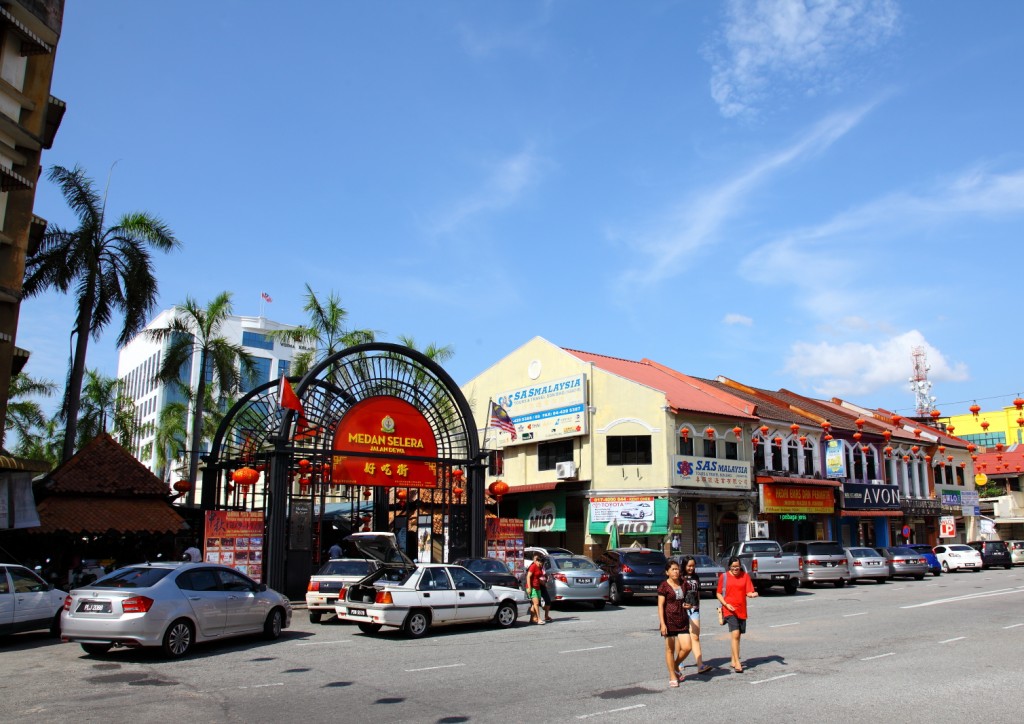 Around teatime, you will find customers enjoying various hawker food such as oyster omelette, chicken rice, assorted Nyonya kuih, assam laksa, and lo bak.
The lo bak stall at the left hand side of the food court is not to be missed. There is always a queue, with customers piling their plates with their favorite deep-fried ingredients.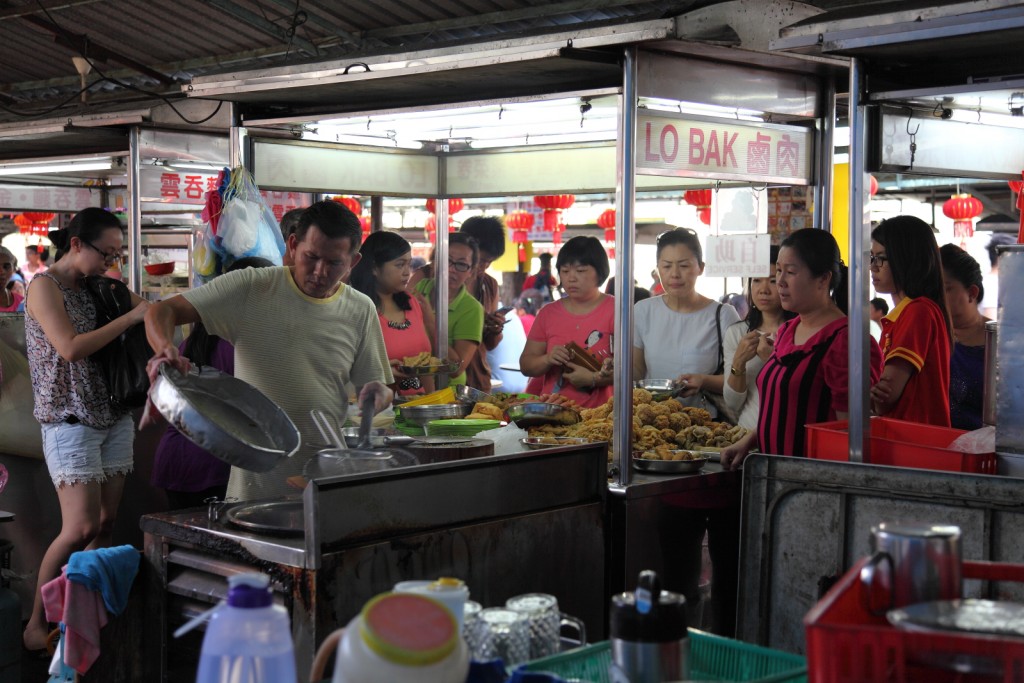 Choose from the fried fish fillets, lo bak rolls, prawn fritters, fishballs, taiwan sausages, and fried beancurd with prawn. Prices start from RM1.50 to RM2.80 per item.
Besides that, there are also the specialty rolls with fillings of mangkuang, meat, carrot and century egg.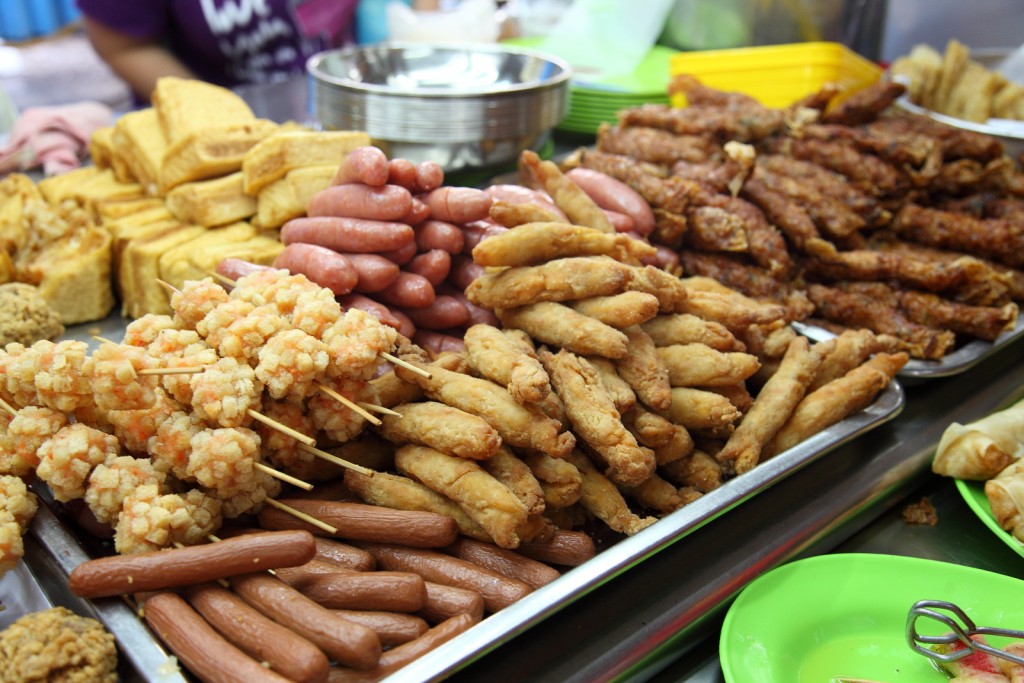 The specialty roll and the 'bomb' are among the bestsellers. It is a delight to sink your teeth into the crispy crust of the bomb that covers a filling made with combination of minced meat and salted egg.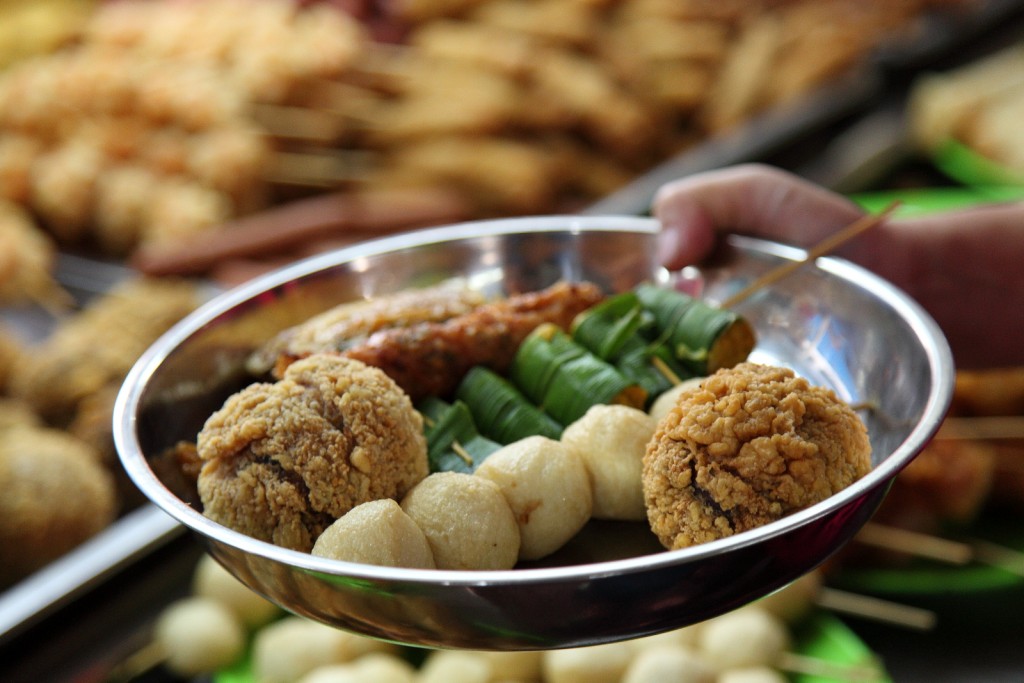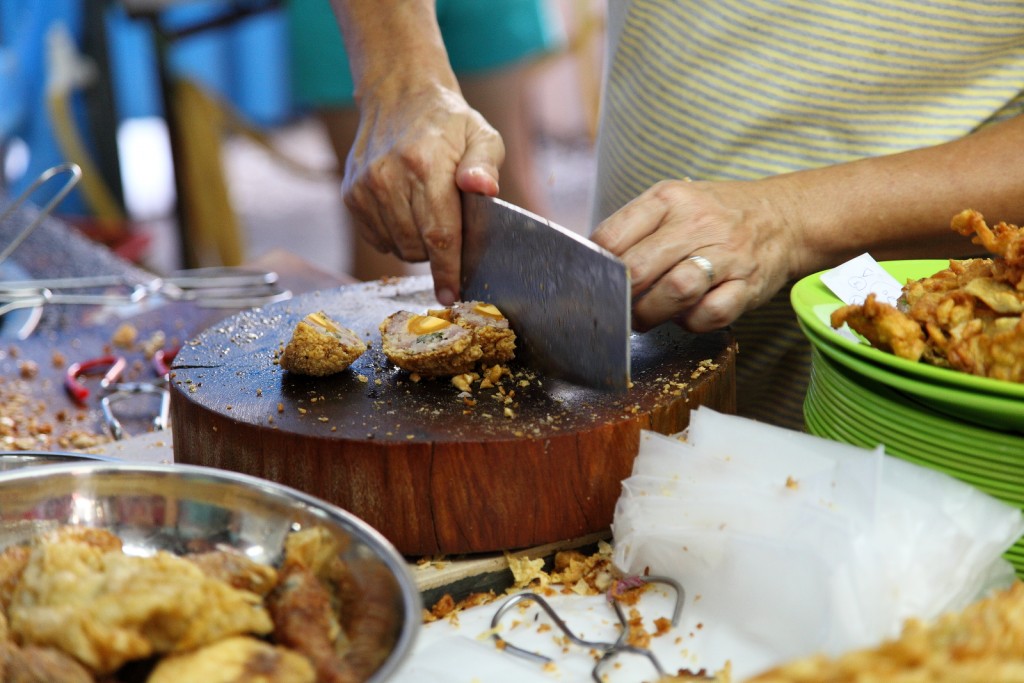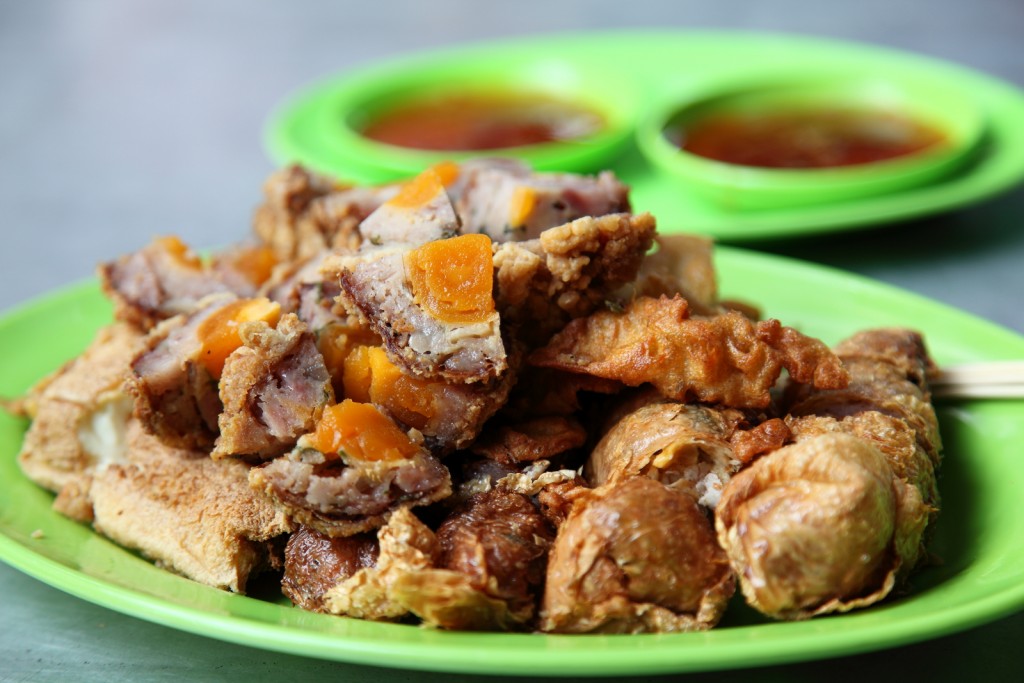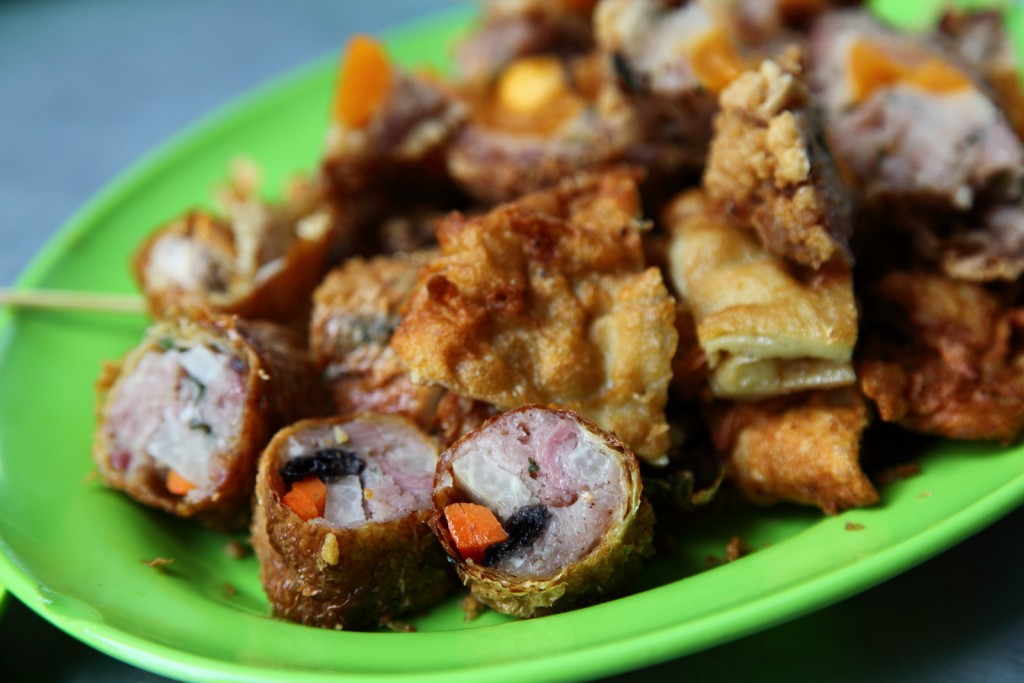 Complete the taste of the lo bak with the accompanied 'lor' and chilli sauce.
For those craving for something tangy, spicy and sourish, do try the assam laksa. The noodle in spicy fish broth is topped with thick hae ko (shrimp paste), bird's eye chilies and aromatic ginger torch flower. This version however does not include mint leaves.
Round off the meal with a range of shaved ice choices – Lin Chee Kang, Ai Yu Ping and Ais Kacang. The latter with assortment of beans and jelly, and evaporated milk is sweetened to taste with colorful sugar syrup.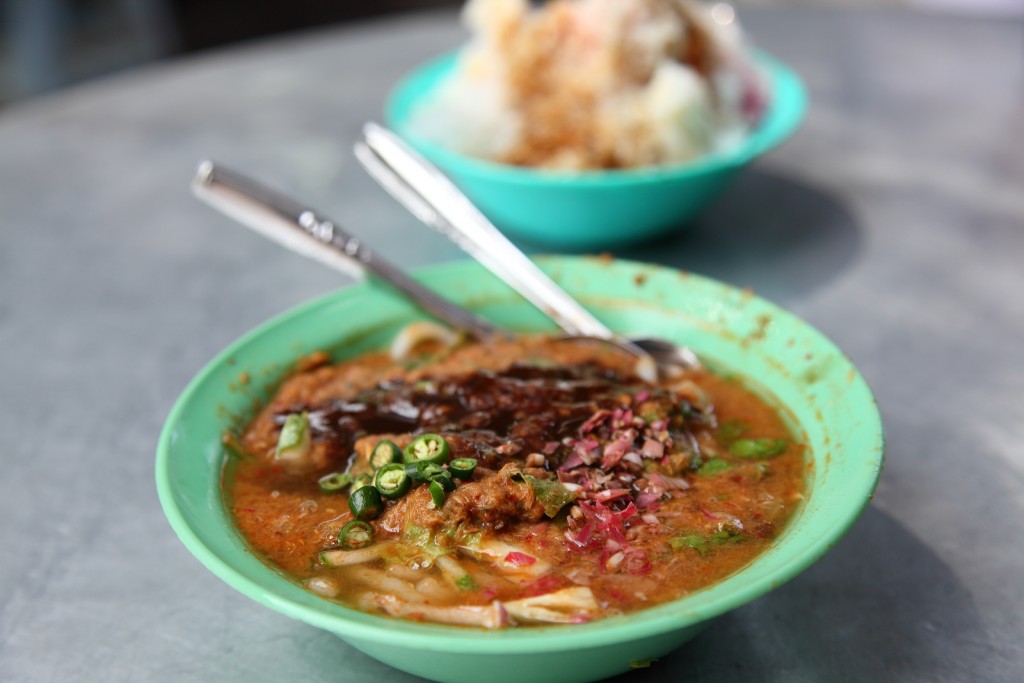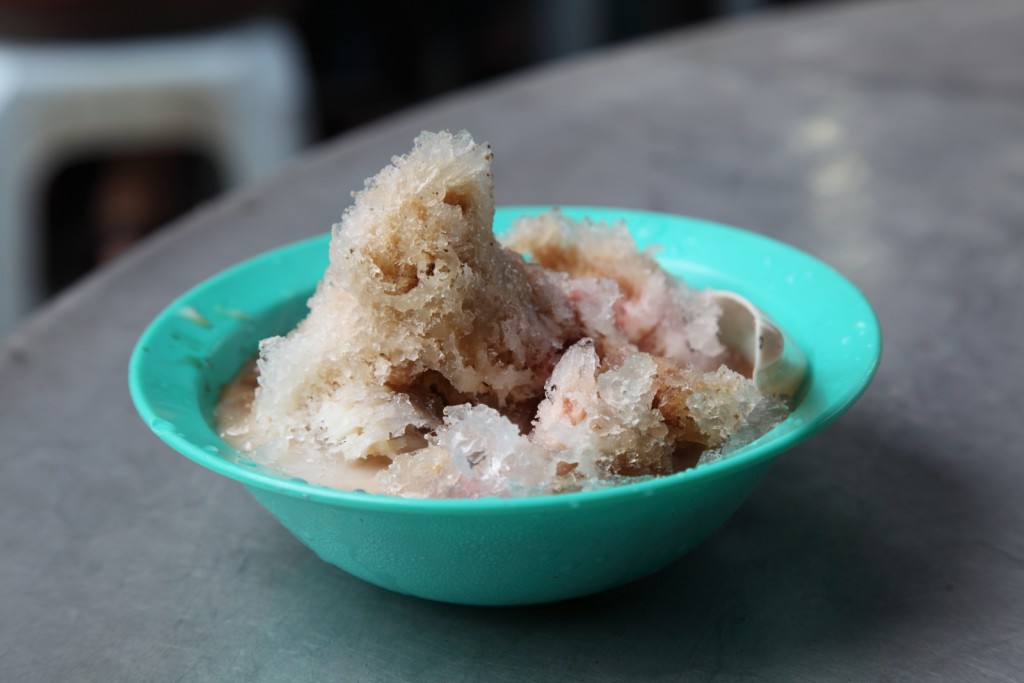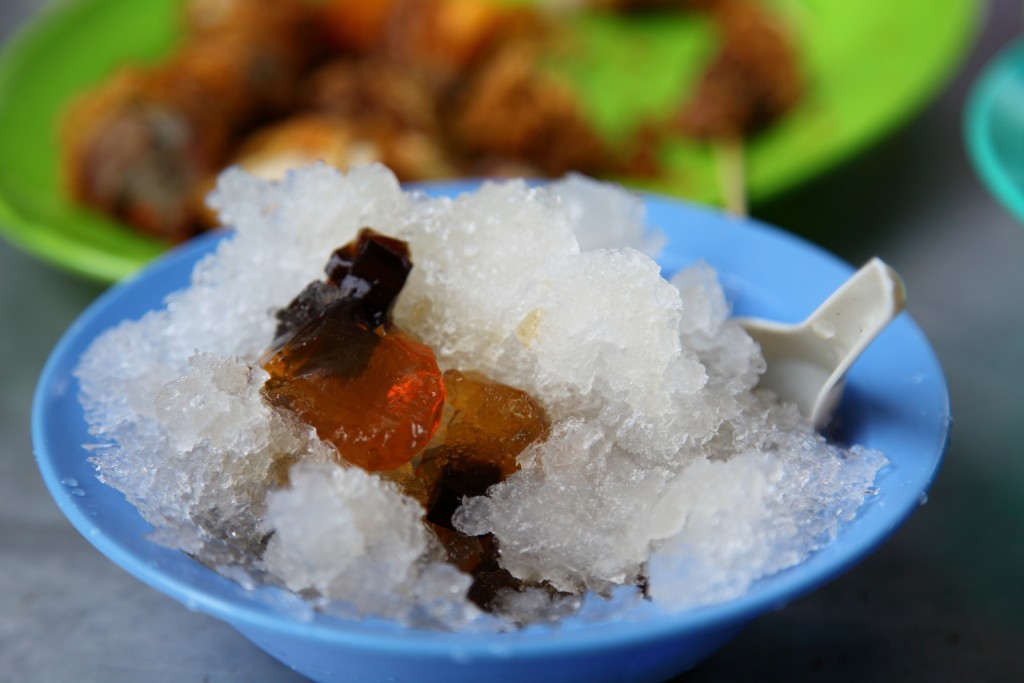 So, if you want a taste of hawker food in Sungai Petani, hop over to Medan Selera Jalan Dewa. The entire hawker court comes to life at about 2pm in the afternoon till late evening.
Medan Selera Jalan Dewa
Jalan Dewa/Jalan Pengkalan
Taman Pekan Baru
08000 Sungai Petani
Kedah
*Part of this write up can be found in Makansutra.