Sacred Hill Wine Dinner @G Hotel Kelawai, Penang
BY CK Lam
An evening with friends at Sacred Hill Wine Dinner held at 2PM in G Hotel Kelawai, Penang was enough to inspire us into learning more about the New Zealand wines.
A selection of finest wines was meticulously handpicked by Fine Wine Director for Sacred Hill Vineyards, Dale Wright, who has more than 15 years of experiences in the wine industry. Besides introducing facts about the wines, he also uncorked information on the grape varieties.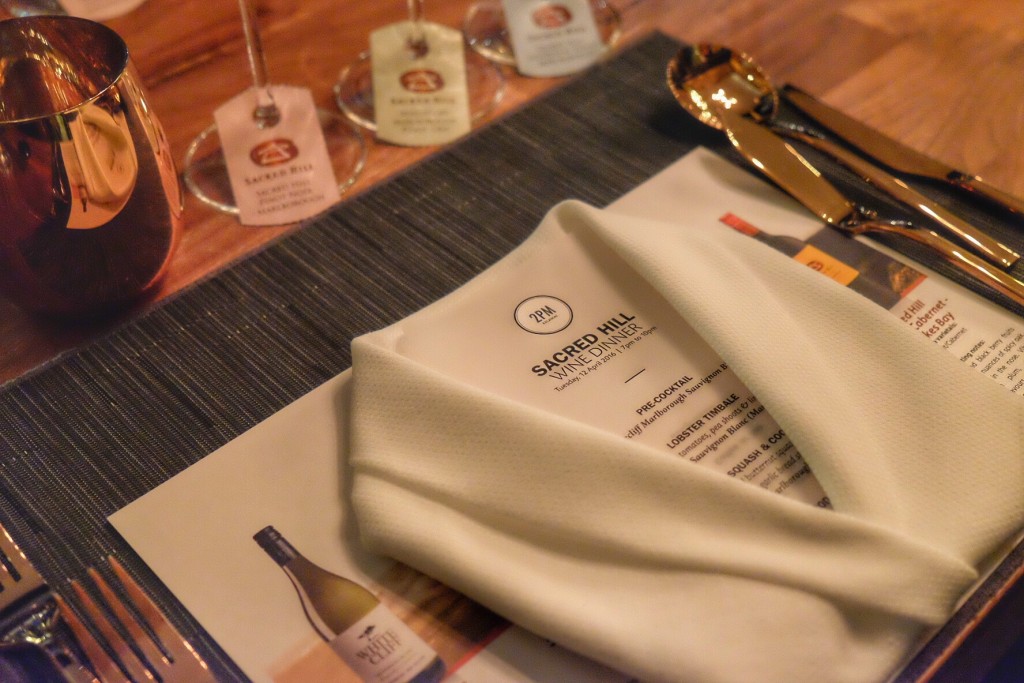 Sacred Hill is recognised as one of New Zealand's leading, multi award winning wineries. Focusing on the production of premium 'handcrafted' varietal wines the company's estate vineyards are located in New Zealand's leading grape growing regions of Marlborough, Hawke's Bay and Central Otago.
The first wine was the Whitecliff Marlborough Sauvignon Blanc. The wine made with sauvignon blanc grape has lifted aromas of citrus flover, passionfruit, nectarine and a hint of red capsicum. On the palate there was beautifully tensioned acidity, lingering refreshing aftertaste with hints of lime.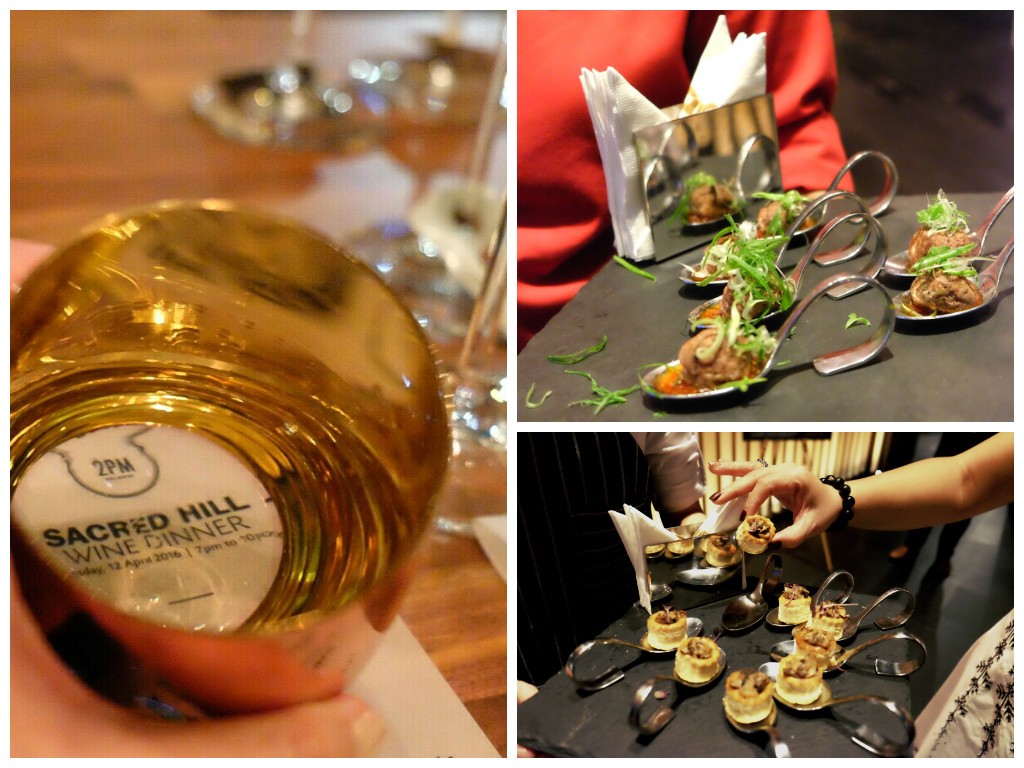 A particular favorite of mine was the Sacred Hill Sauvignon Blanc 2014 from Marlborough region. The pale straw-colored white wine was intensely flavored with a complex medley of tropical fruits complemented by fresh edged citrus and herbal notes. It made fine partner for the Lobster Timbale which featured avocado, vine ripe tomatoes, pea shoots and lime creme fraiche.
The Whitecliff Marlborough Pinot Gris 2014 was reserved for the butternut squash and coconut soup with garlic bread sticks. Made with pinot gris grape variety, it had hints of poached pears and cinnamon, and finish with some warmth. This new world wine was very soothing and matched with the soup that was not overly creamy.
Butternut squash & coconut soup
When it came to the mains, there was a choice between rack of lamb or the pan seared cod fillet. The latter served with asparagus spears and shimeji mushroom scanted in superior soyu was paired with Sacred Hill Pinot Noir from Marlborough region.
Perfumed with aromas of cherry, plum and cranberry with leathery tannins, the rich, crimson color red wine with flavors of seductive lingering spice helped cut through the oiliness of the pan seared cod fillet.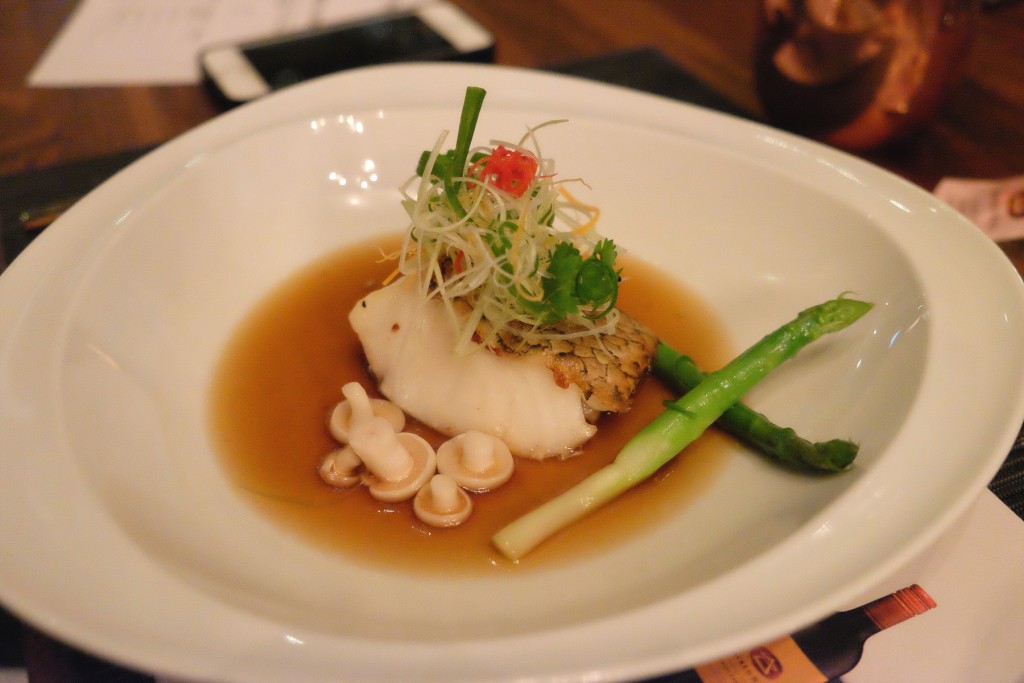 The rack of lamb with mustard and thyme crust, on the other hand, came with a side of sweet potato dauphinoise and wine jus. Accompanying the dish was the Sacred Hill Merlot/Cabernet 2014 from the Hawkes Bay region. Lifted with attractive red and black berry aromas, and nuances of spicy oak, the red wine made with premium merlot and cabernet grapes has supple texture and good length.
For desserts, we were served hazelnut dacquoise, layered with hazelnut feuilletine, chocolate mousseline and milk chocolate chantilly.
On the whole, wine and food lovers were equally delighted with the wine tasting and sumptuous dinner of seafood, premium meats and delicious French dessert prepared by the team from G Hotel Kelawai.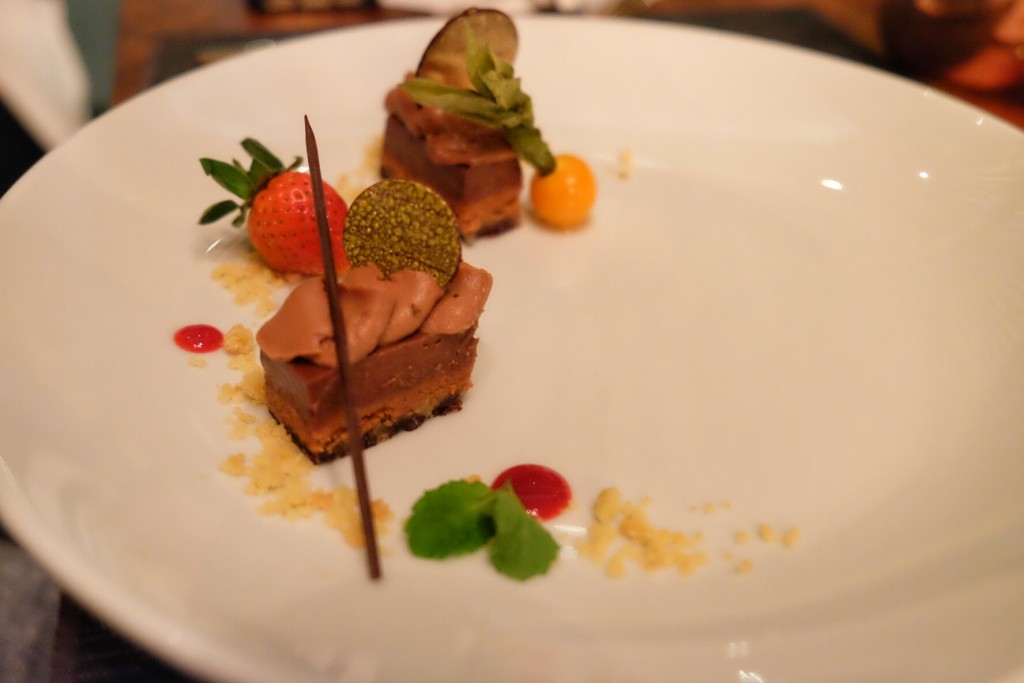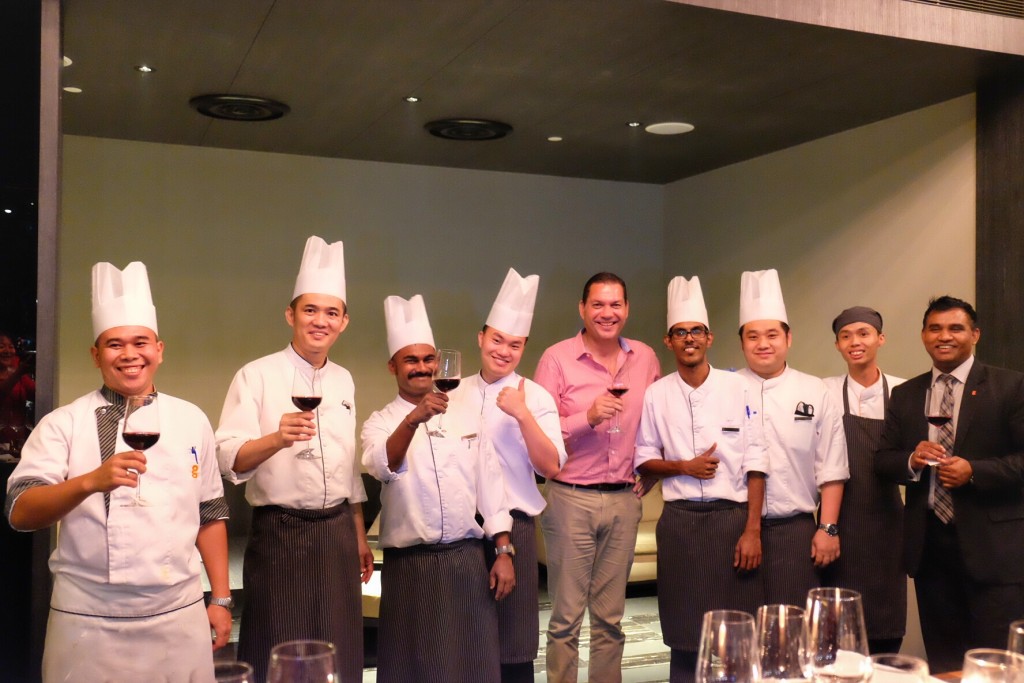 The various wines that we sampled are distributed in Malaysia by Asiaeuro and available at Vino Vino Bistro Penang:
Whitecliff Marlborough Pinot Gris RM93
Whitecliff Marlborough Sauvignon Blanc RM93
Sacred Hill Merlot/Cabernet Hawkes Bay RM128
Sacred Hill Sauvignon Blanc Marlborough RM107