Exploring Leisure Farms around Taiwan
BY CK Lam
The month of June was designated for a trip to Taiwan, a country famous for its bustling cities, leisure farms and its night market offerings of street food! Together with several journalist, we headed off on a fun six days five nights trip exploring the natural beauty of Taiwan's Leisure Farms, their attractions and food.
We started our trip with a comfortable Dragon Air flight from Penang to Hong Kong before transiting with Cathay Pacific Airways to Taipei Taoyuan Airport. The first county we stopped by was Yilan, home to many leisure farms such as San Fu Leisure Farm, Toucheng Leisure Farm and Agrioz Museum & Cafe.
San Fu Leisure Farm
No. 82, Lane 161, Xinliao 2nd Road
Zhongshan Village
Dongshan Township
Yilan County
Taiwan
Tel : +886-3-9588690
Website : www.sanfufarm.com.tw
At San Fu Leisure Farm  三富休閒農 situated near Renshan Botanical Garden, accommodation was comfortable with basic amenities though a little dated. The night at the farm's sprawling landscaped garden, complete with a koi pond had us getting up close and personal with multiple species including frogs, spiders, and butterflies.
The visit includes DIY activities, whereby we had the experience of making a kaleidoscope.
It was an enjoyable tour, carefree of mosquitoes, thanks to the deployment of many spawning pots. Alongside the garden is San-Fu Purple House Forest Café  where one can savor fragrant organic Pomelo Flower Tea and its well known Purple Coffee.
As for breakfast, we were delighted with white porridge paired with a healthy spread of light dishes prepared with less oil and low in sodium.
Agrioz Museum & Cafe
No. 33, Meizhou 2nd Road
Yilan County
Taiwan
Tel: +886 3 928 5758
Website: http://www.agrioz.com.tw
The next morning we took a drive over to Agrioz Museum & Cafe in Yilan. Opened in 2010, the major highlight of this place is the kumquat. Also known as golden tangarine, the kumquat taste is bittersweet.
When we got to the candied fruit factory, we were given a tour of the place by T.K. Lin, and also watch the production process from a distance. After walking, we spent some time in the DIY kumquat session before heading to its cafe which offers an assortment of dishes and drinks with kumquat.
Taken around the grounds before the DIY kumquat session
Toucheng Leisure Farm
125 Gengsin Road
Toucheng Town
Yilan County
Taiwan
Tel: (03) 977-2222
Website: http://www.tcfarm.com.tw/en/html/aboutus.asp
Toucheng Leisure Farm with a sprawling 120-hectare is located at the north-east coast of Taiwan. Boasting a verdant natural environment and abundant agricultural resources, the meal served at the resort is Halal certified.
Upon arrival, we were whisked away for a brunch. Tables set on the farm's river side offer an alternative dining environment, where we can see, hear the river flowing and feel nature.
There was a host of activities to check out, including rice seedling and rice paper lantern making. The hands-on lantern making was our task and the experience was very memorable for all of us.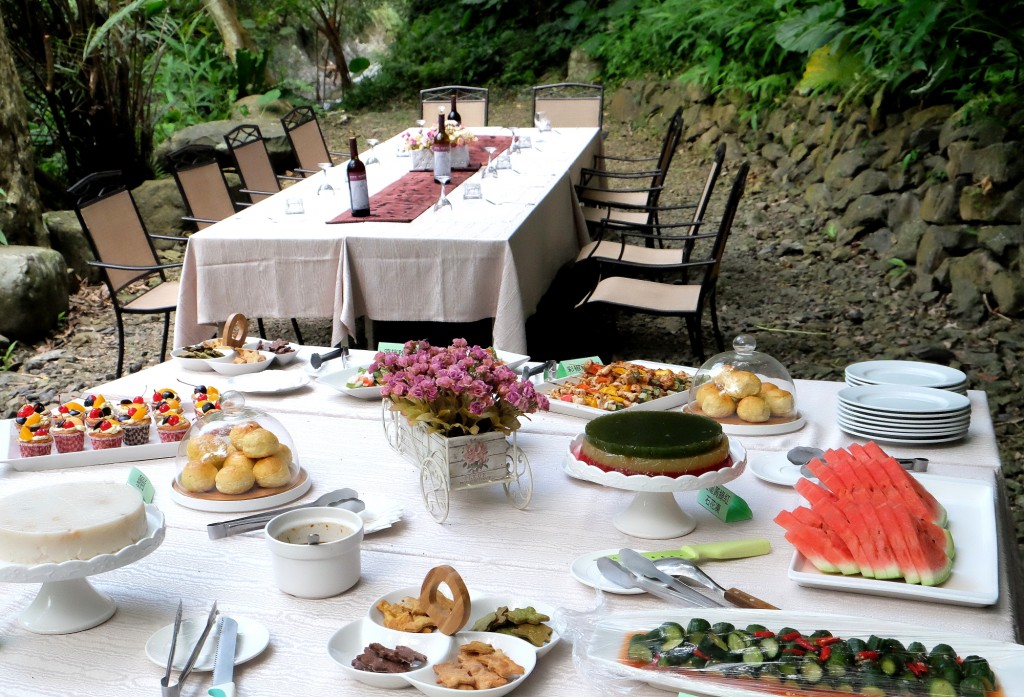 In addition, our visit to Toucheng Leisure Farm gave us the chance to visit Cang Jiu Winery, where we sampled some red and white wines.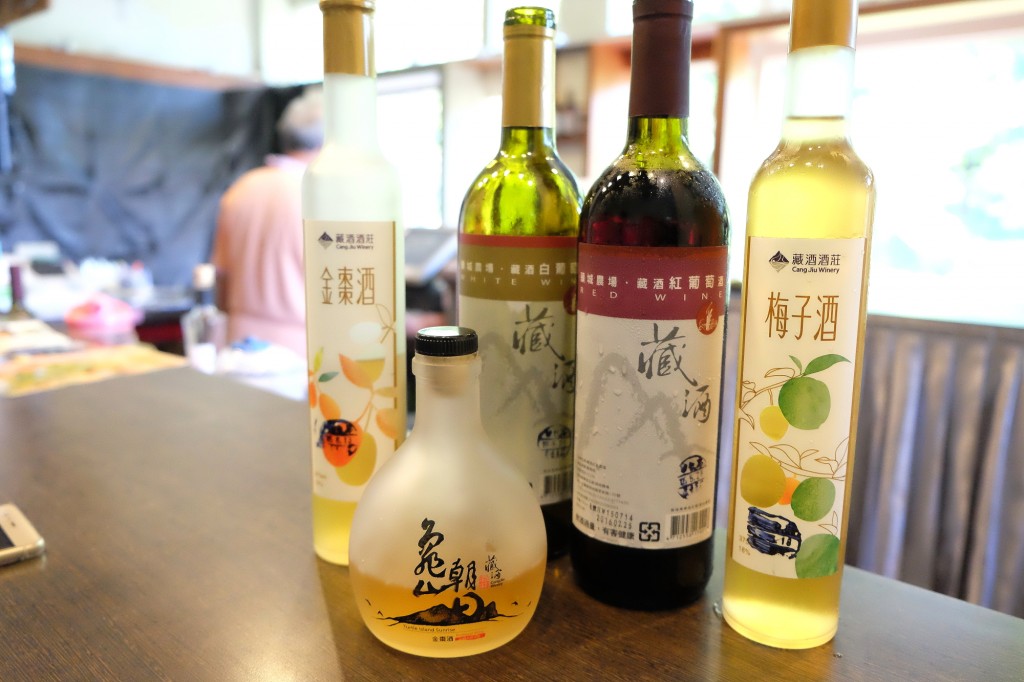 Lin Old House Leisure Farm
544, Sec. 2, Zhongshan Road
Guanyin Township
Taoyuan County
Taiwan
Telephone:+886-3-4980-753
Website:www.lin-Jia.com
For a glimpse of the past, head over to the Lin Old House Leisure Farm 林家古厝休閒農場. Our host, Mr. Jintang Lin, the fifth generation of the Lins, has developed the ancient house with old farm life into a leisure farm.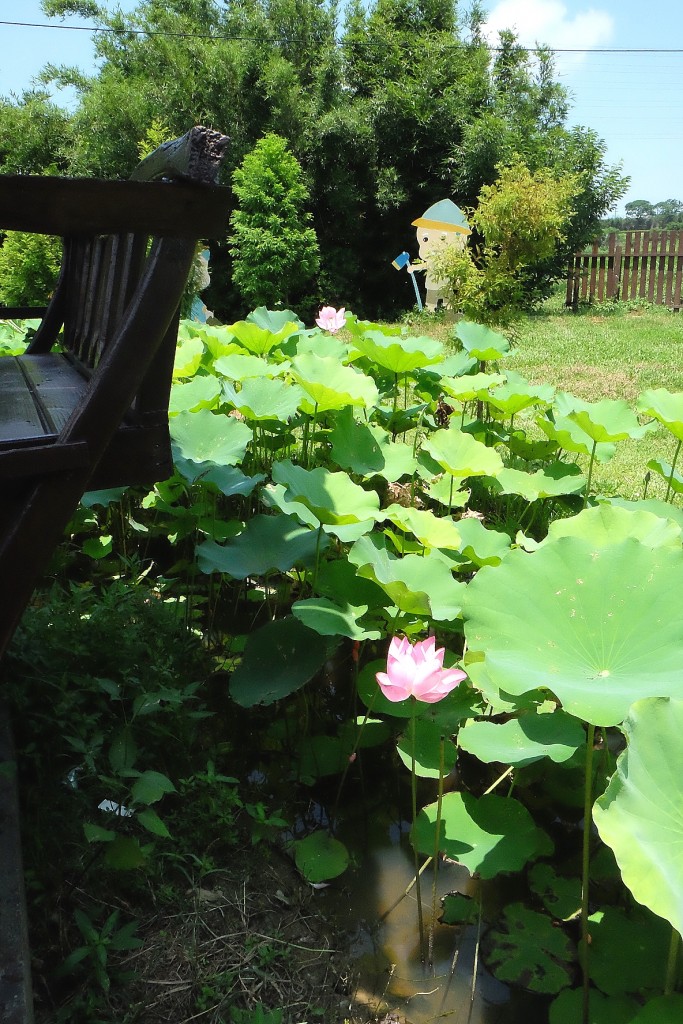 We embarked on a lotus eco-tour coupled with a tour of the old farm house before indulging a tasty lunch spread of lotus and Hakka dishes in the restaurant.
Sheipa Leisure Farm
No. 380, Minshih, Taoshan Village
Wufeng Township
Hsinchu County
Taiwan
Tel: +886-3-5856192 / +886-3-5856193
Fax: +886-3-5857182
http://www.sheipa.com.tw/eng/
A trip to Sheipa Leisure Farm is an exceptional experience for anyone seeking a few days off in the crisp, cool mountain. Situated in Wufeng Township in Hsinchu, it is one of Taiwan's most highly situated destinations.
The drive up was filled with gorgeous views but the road could prove to be very winding for some. With an altitude of 1,923 meters, it offers splendid Sheipa mountains, sea of clouds, starry sky, and beautiful natural sceneries. Its observation deck with panoramic view of the surrounding is a great place to catch the sunset or marvel at the night sky.
Sheipa Leisure Farm offers comfortable accommodations, and we spent our night in European style log cabins neatly built along the mountain terrain. The cabin is large, with three beds and the bathroom comes with a bath tub.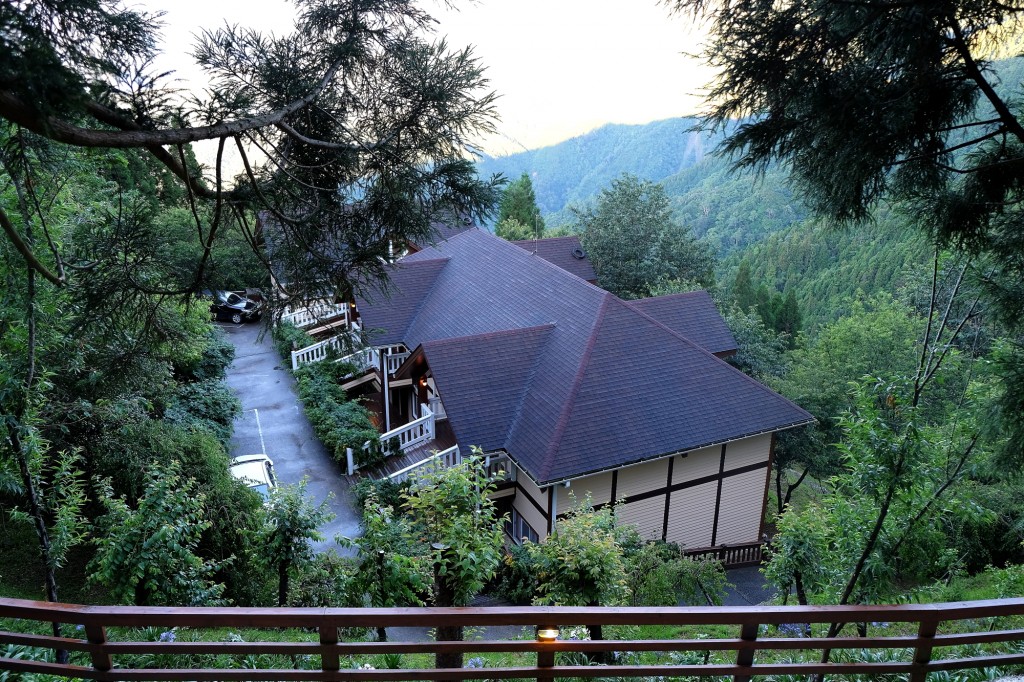 The cold weather was perfect for a walking tour with Alvin Tang where he introduced us the kiwi and blue berry's growth, besides the many beautiful flower plants and towering cedar trees. We picked and tasted the blueberries, and took part in the DIY class making blueberry vinegar right after a dinner meal of Western-style cuisine.
Mile High Cafe & Leisure Farm
Da Tong Highway
Li Lin Vil
Dahu Township
Miaoli County
Taiwan
Website: ginger.mmmtravel.com.tw/
It is worth checking out Mile High Cafe Leisure Farm 田媽媽 雲也居一休閒農場. Located a short distance away from Sanyi and Dahu major attractions area in Miaoli county, this place is run by "Countryside Moms 田媽媽", a brand created by the Council of Agriculture.
Run by the third generation, its location is famous for its ginger cuisine and tea beverages. We went up hill, getting a closer look at how the plums grow besides fruit picking. Furthermore, the owner shared with us the details of preserving the plum using ginger (nam geong) and sugar while we relished drinks and smoothies made with the fruit.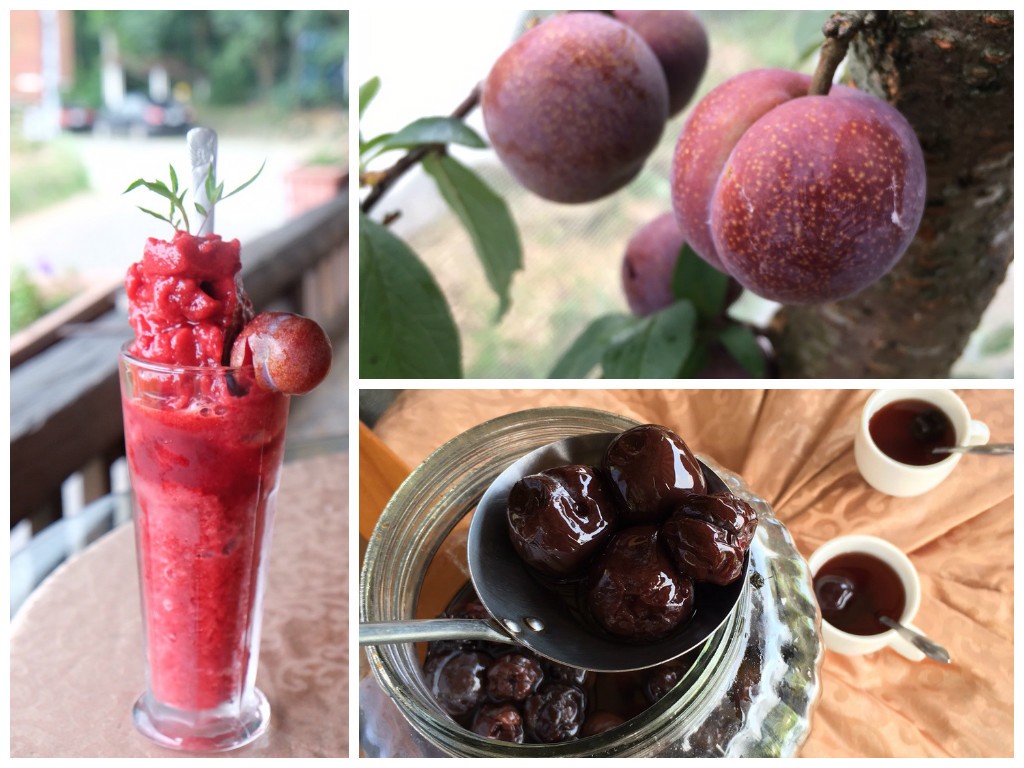 Tai-Yi Red Maple Resort
(Tai-Yi Ecological Leisure Farm)
No.176,Sec 1st,Zhoungshan Road
Puli Township
Nantou County
Taiwan
Tel: 049-2997848
Fax: 049-2900037
Our stay at Tai-Yi Red Maple Resort  楓樺台一渡假村 in Nantou allowed us to enjoy beautiful flowers and scenery at its Ecological Leisure Farm and a meal with flower dishes.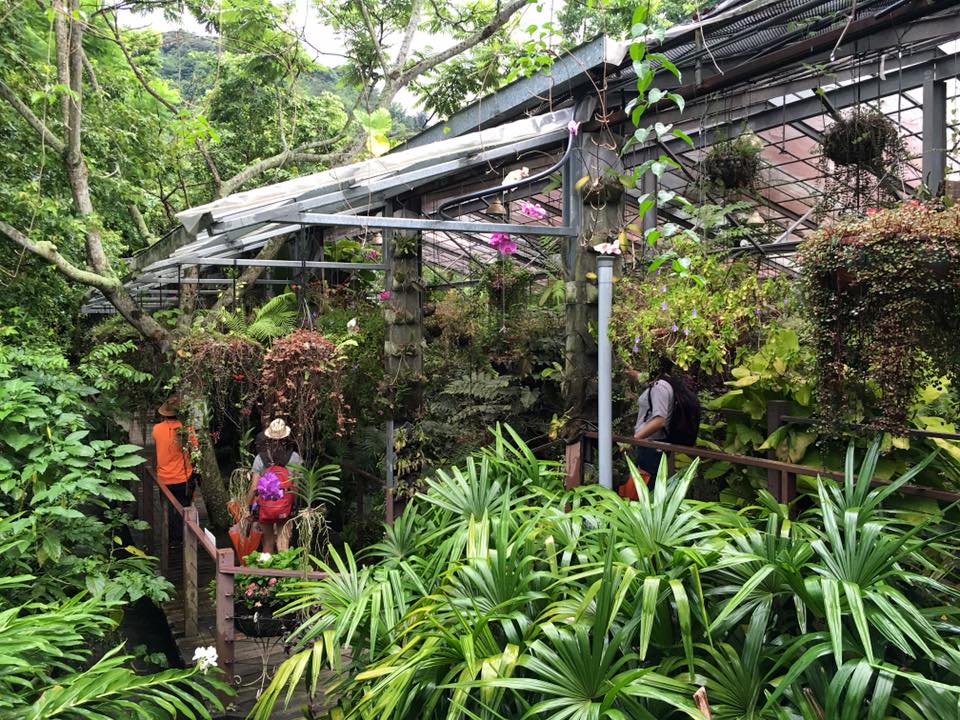 Accommodation choices include a fleet of bungalows built on water. Each comes with a private balcony with views of swans swimming by –  it was a beautiful sight to be behold.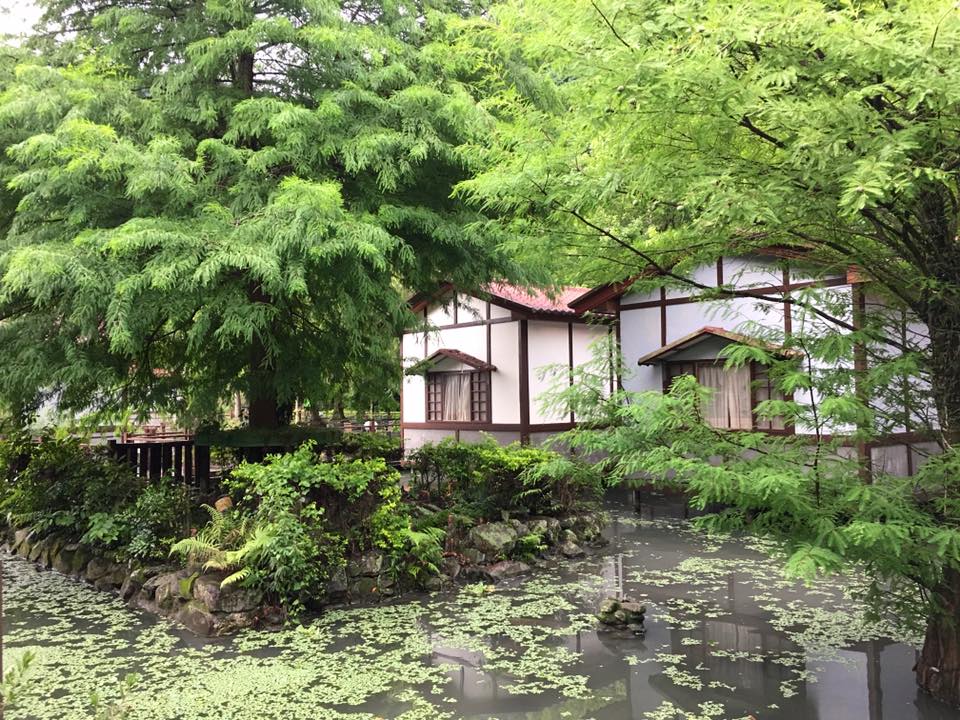 For dinner, we discovered the many flavors deriving from the flower dishes that the resort has to offer.
Tsou-Ma-Lai Leisure Farm
742, Taiwan
Tainan City
Danei District
Taiwan
Tel: +886 6 576 0121
Website: http://language.farm.com.tw/
Tsou-Ma-Lai Leisure Farm, a tourism and leisure farm run by Tainan County Farmer' Association plays host to the 2016 Tainan International Mango Festival Opening Event and Press Conference. Held respectively at Tsuo Ma Lai Farm, Yujing, Naihua, Danei, Nanxi and Zuozheng, the event runs from 25th June to 17th July.
We relished mango delicacies from different districts, followed by delectable lunch of mango cuisine. After the mango celebration, we adjourned to Yu-Ching Mango Ice House, which serves a line-up of mango ice with fresh mango and ice cream.
A full write up of this mango festival can be view here.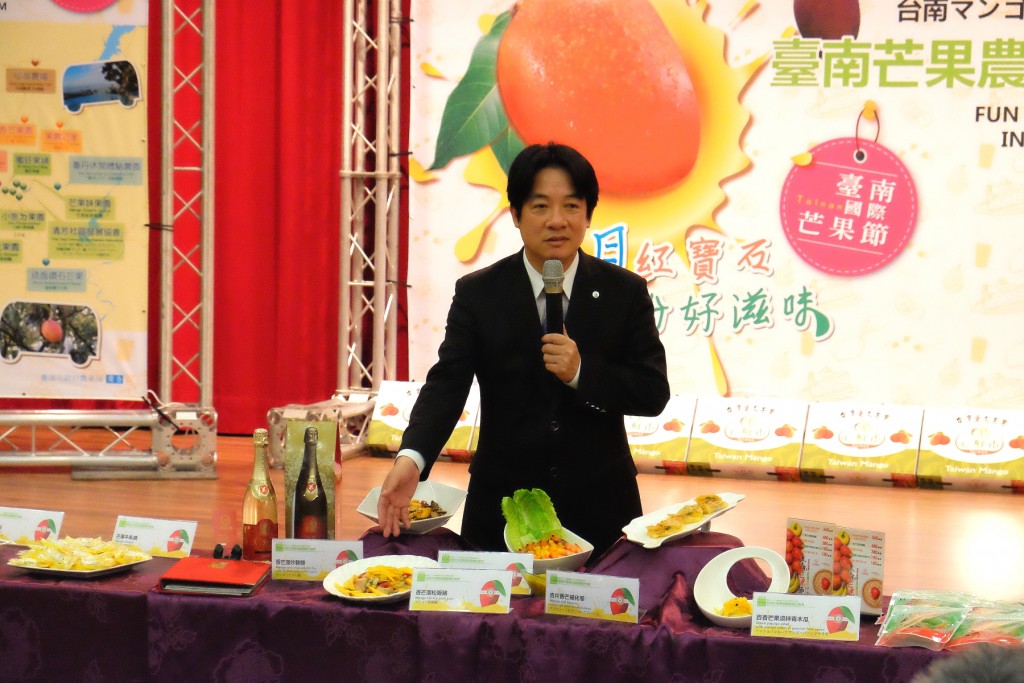 Nan Yuan Garden Leisure Farm
No.25 NanHu, Koyi Village
Liouying District
Tainan County
Taiwan
Tel:+886-6-6990726
Our last stop is Nan Yuan Garden Leisure Farm 南元休閒農場. Situated at Siraya National Scenic Area of Tainan City, the resort is a great family getaway with many facilities.
The 30-hectars farmland with natural forests and six natural lakes offers abundant natural resources like animals, birds, fishes, insects, and more than 2,000 varieties of plants. Fireflies and cicadas are among the many species. The place is open for day trip, and visitors can utilize some of its facilities for a fee.
Upon arrival, we were serenaded with a welcome song by the friendly and inviting host before dinner at the Evergreen Restaurant. The stir-fried Cummingcordia Nest Fern Salad 樹子拌山蘇 with lovely crisp crunch is a pleasant new vegetable dish for us.
A tour of the lovely ground before dinner
For accommodation, the resort offers boutique hotel as well as family-friendly wooden chalets. Located at the lakeside, the chalets made of Luanta-fir with European style architechture comes with superior and double bedrooms.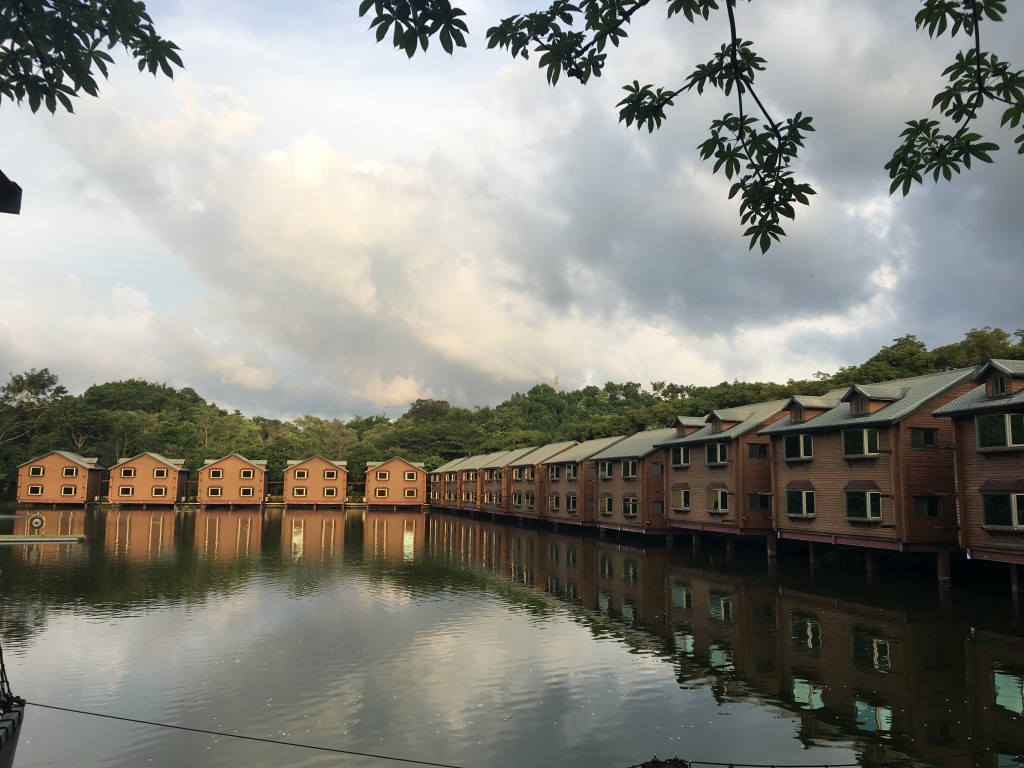 In general, each of the leisure farm with its unique agricultural, ecological and cultural features provided a welcome escapade from the hustle and bustle of city life. I definitely look forward to returning to Taiwan in the near future!
*Thanks to Taiwan Leisure Farms Development Association & Apple for hosting the trip