Lebanon Restaurant in Tanjung Bungah, Penang
BY CK Lam
Lebanon is a modern contemporary restaurant that serves an interesting spread of Arabic cuisine. The casual fine dining restaurant  opened in 2000 was located along Jalan Batu Ferringhi, Penang before moving to Tanjung Bungah.
Occupying a large compound, the double storey restaurant has an indoor and a relaxing al-fresco dining area overlooking the garden. The cosy dining hall on the upper floor is an ideal setting for functions.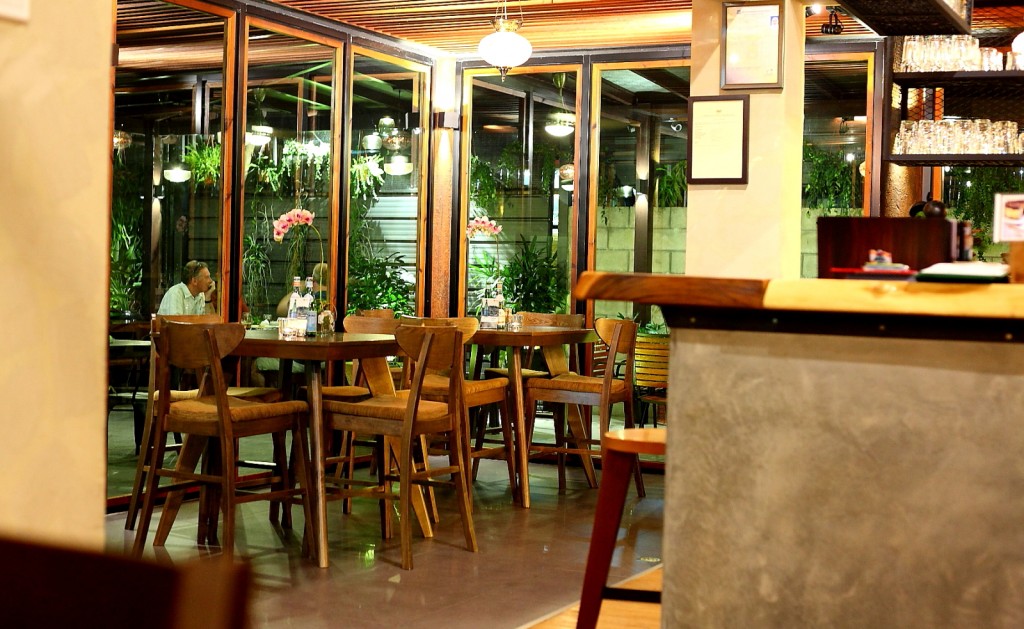 The menu is lengthy and will need some time exploring. There are starters like hummus, main course, grilled meat accompanied by fresh salads, rice or traditional Lebanese bread. The rice comes with choices of briyani, mandi or white rice.
On our visit, we shared a range of dishes which focuses on plenty of spices and herbs. From the cold appetizers, we went for the Greek Salad loaded with feta cheese, and Moutabel, a dip with a kick of roasted eggplant RM10. The Lebanon Mid Salad RM38 has the combination of Fatush, Hommus, Moutabel, Baba Ghanoush and stuffed Vines Leaves of rice.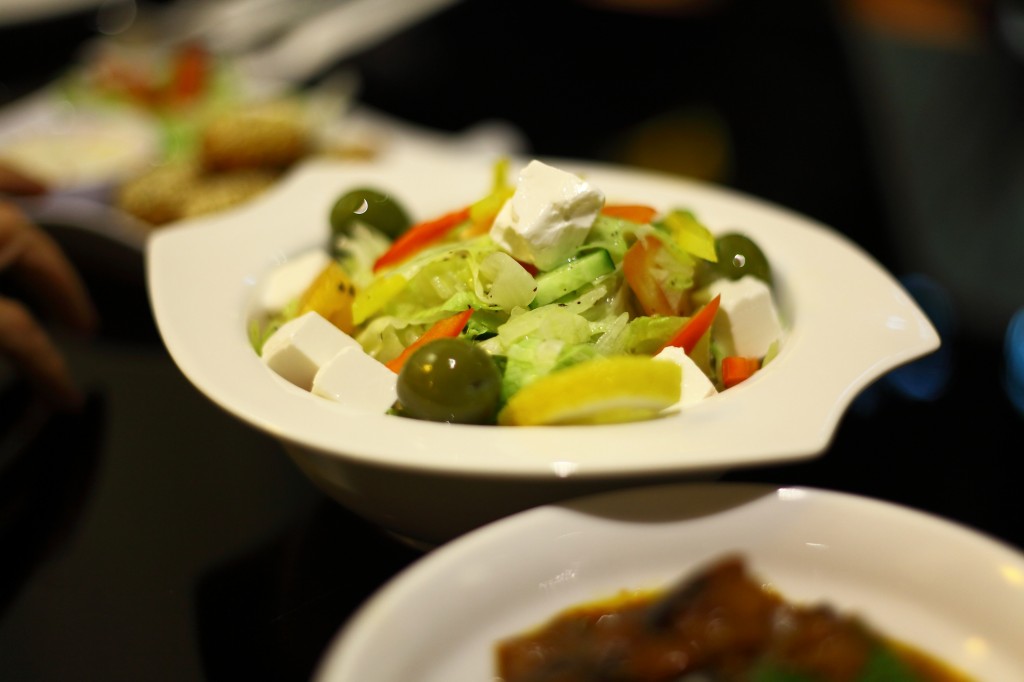 Greek Salad RM15
A popular hot appetizer to choose from is the deep-fried Falafel (RM12). The crispy discs made of mashed chickpeas, herbs and spices, and toppings of sesame seeds was served with tangy tahini dip.
We ordered the recommended Mosakaa Lamb RM28 from the tagen selection. The dish prepared with minced lamb, onion, tomatoes, green pepper and eggplant in a tomato based sauce was full of robust flavors. We enjoyed having the accompanying freshly made bread with the dish.
For those having one of those seafood moments, go for the Mix Seafood Tagen – a dish filled with fish fillet, prawns and squids.
Mosakaa Lamb RM28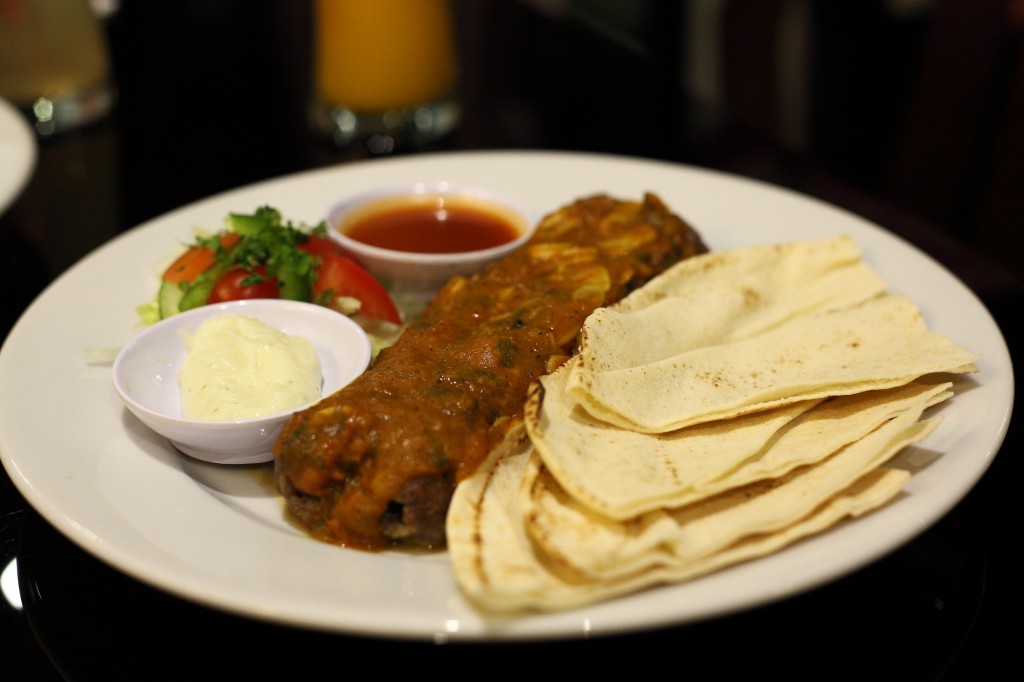 From the grill section, we feasted on a plate of Shish Tawook (grilled chicken skewer), nicely spiced but a little on the dry side.
Shish Tawook with mandi rice RM24
Another dish of Grill FIsh has the siakap grilled with a  wonderful charred aroma and served with salad and garlic sauce.
Grill FIsh (Siakap) RM50
We complemented our meal with refreshing Lebanese Cocktail and Salted Lassi. Hot drinks are also available, and we tried the coffee. The dessert section however is not as varied as the main menu. Puffings of Shisha is worth a try and diners can do so at the relaxing al-fresco dining area.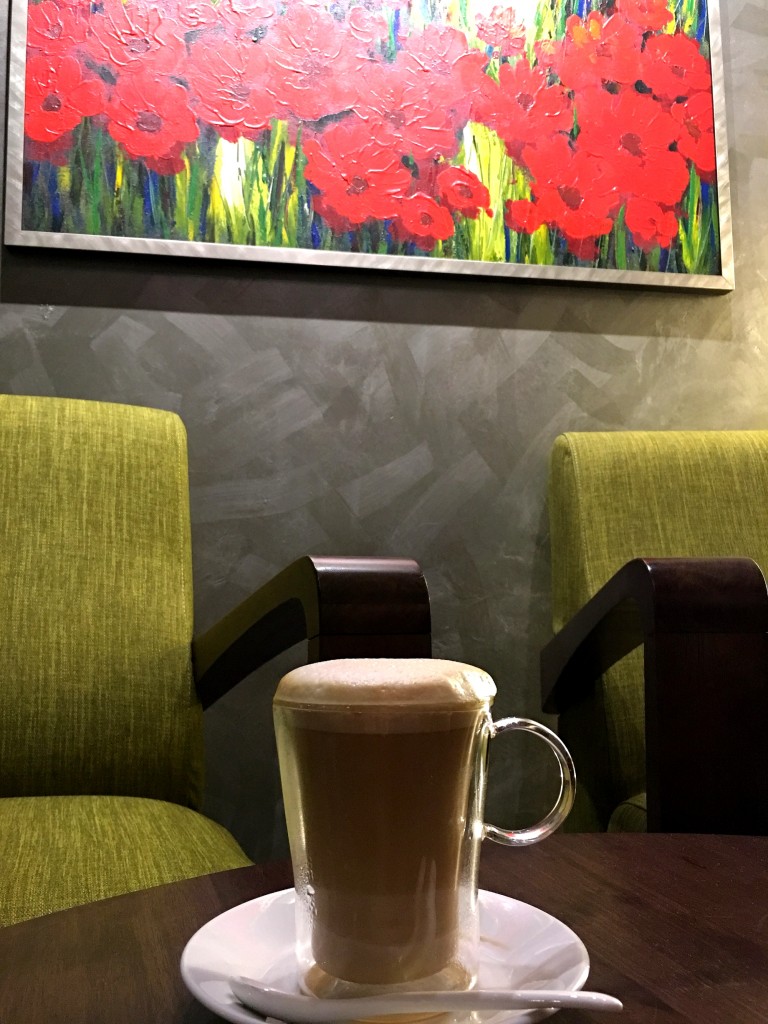 For those wanting to experience Mediterranean cuisine in a relaxing setting, do drop by the restaurant serving lunch and dinner.
Lebanon Restaurant
15 Jalan Tanjung Bungah
Pulau Pinang
Tel: 04-8917228