BBQ Jamboree Buffet Dinner @Olive Tree Hotel, Penang
BY CK Lam
When you're ready for your next BBQ outing around Bayan Lepas area in Penang, do check out the BBQ Jamboree Buffet Dinner in Olive Tree Hotel. The year old 4 star hotel is serving the buffet at the Halal restaurant, Cups & Mugs.
The promotion starting from 23rd September 2016 runs on every Friday at RM88+ per diner. Senior citizens (age 55 and above) and children (age 5 years to 12) get to dine at RM55+ and RM44+ respectively. You can certainly upgrade with free flow of beer for a RM20+ supplement so you can experience the meaty meal with nice cool beer.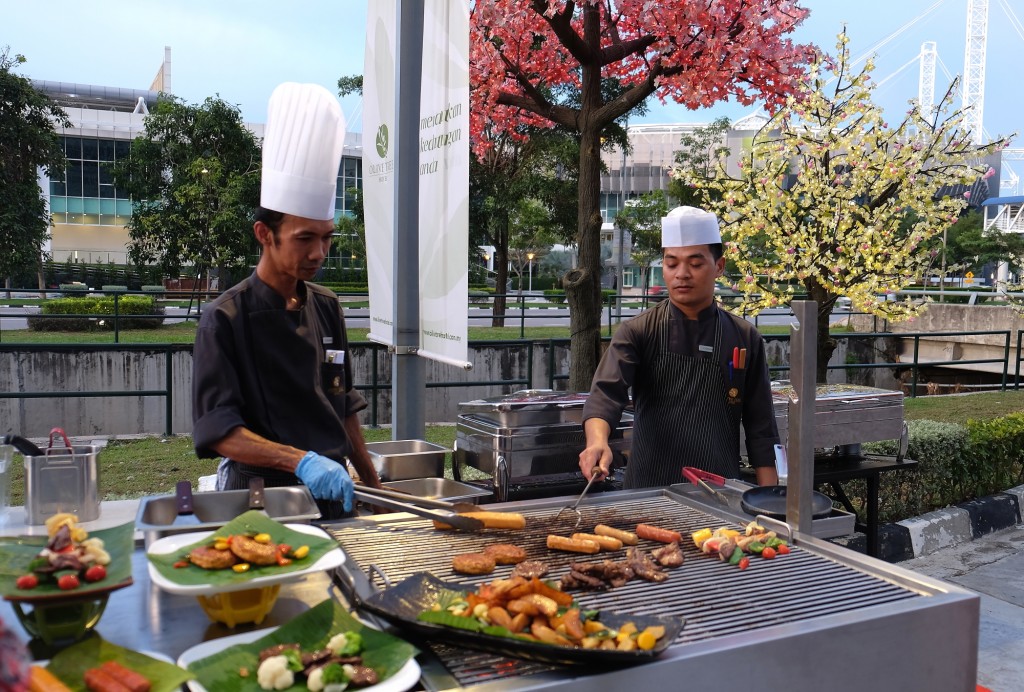 The chefs had prepared a delicious menu consisting a plethora of meat, vegetables and desserts. Along with the grilled items are a couple of roast options: lamb leg, beef spare rib, beef prime rib, beef striploin, and lamb shank served with roasted garlic, shallots and baby potatoes.
The bbq pit is fired up at dawn and the chefs had the meats cook slowly with a hint of smoke in the rather big grill pan. There is a feast of grilled item: hot and juicy sausages, chicken wings and drumstick, beef, lamb chop, striploin, lamb shoulder, and lamb skewer with mushroom and capsicum.
Sausages with choices of chicken, garlic, cheese, veal, beef  and Moroccan
Lamb skewer with mushroom and capsicum
One can easily be tempted to pile the plates high with an array of meat done with smokey whiff. The beef is succulent on its own, but we recommend a drizzle of black pepper sauce which paired surprisingly well with the meat. The kitchen also offers homemade mint, mushroom herb, mustard, chilli, and dill cream sauce. For my taste, the mushroom sauce needed more earthiness and texture.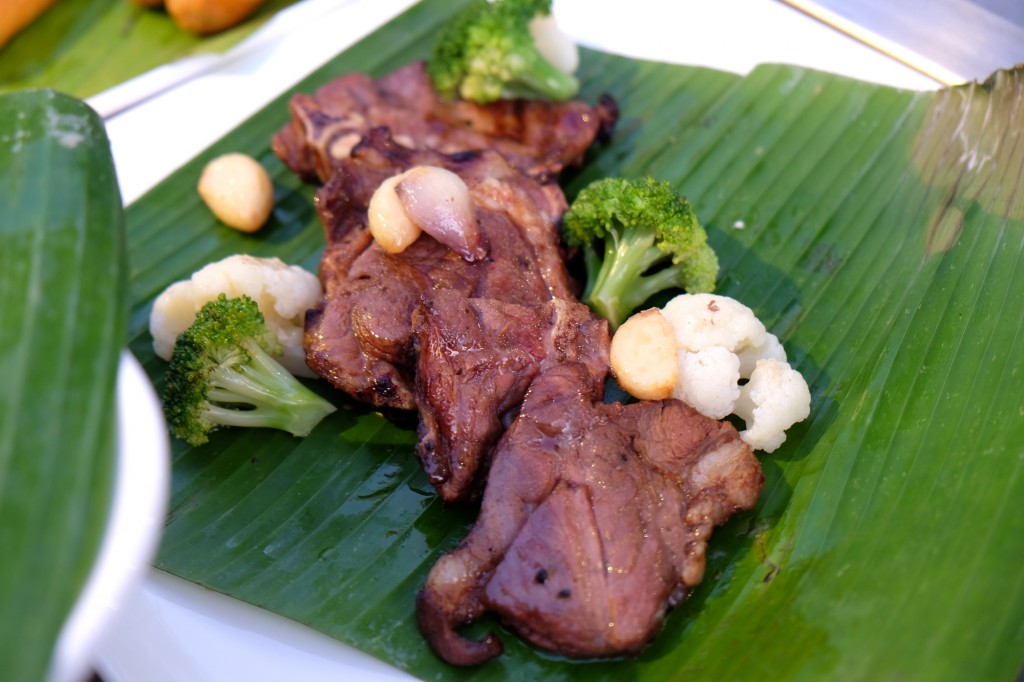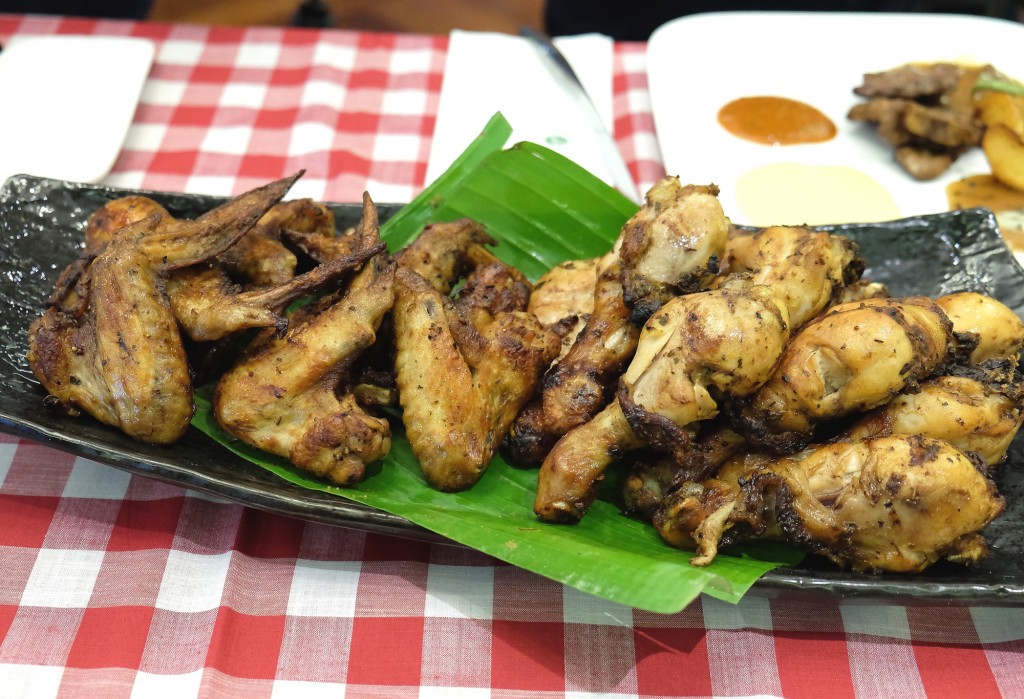 Aside from the meat selection, the appetiser and salad are good ways to start the meal. There are homemade seafood and chicken terrine, smoked salmon, cheese platter, Hawaiian chicken salad, tuna pasta salad, mushroom salad, cold cut platter, and turkey bacon served with sour cream.
Sides also made an important part of the barbeque meal and there are a number of choices to sample:  butter rice with almond and raisins, along with baked Idaho potato.
Section of appetizers and salad
As for dessert, the buffet offers several options: assorted tropical fruits, jelly, bread and butter pudding, cakes, French pastries and local desserts along with coffee or tea.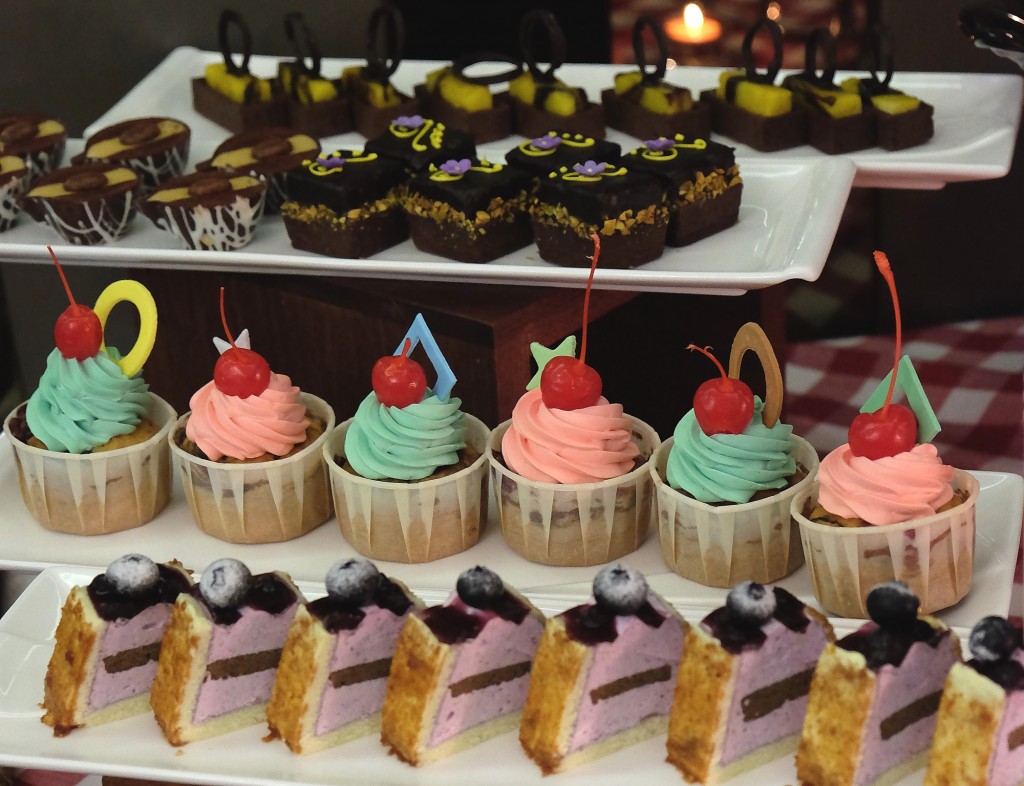 The BBQ Jamboree Buffet Dinner is well worth the RM88+ especially for meat lovers. You can choose to dine in the cooling indoors or kick back in the alfresco area. Do call to make a reservation before you head over.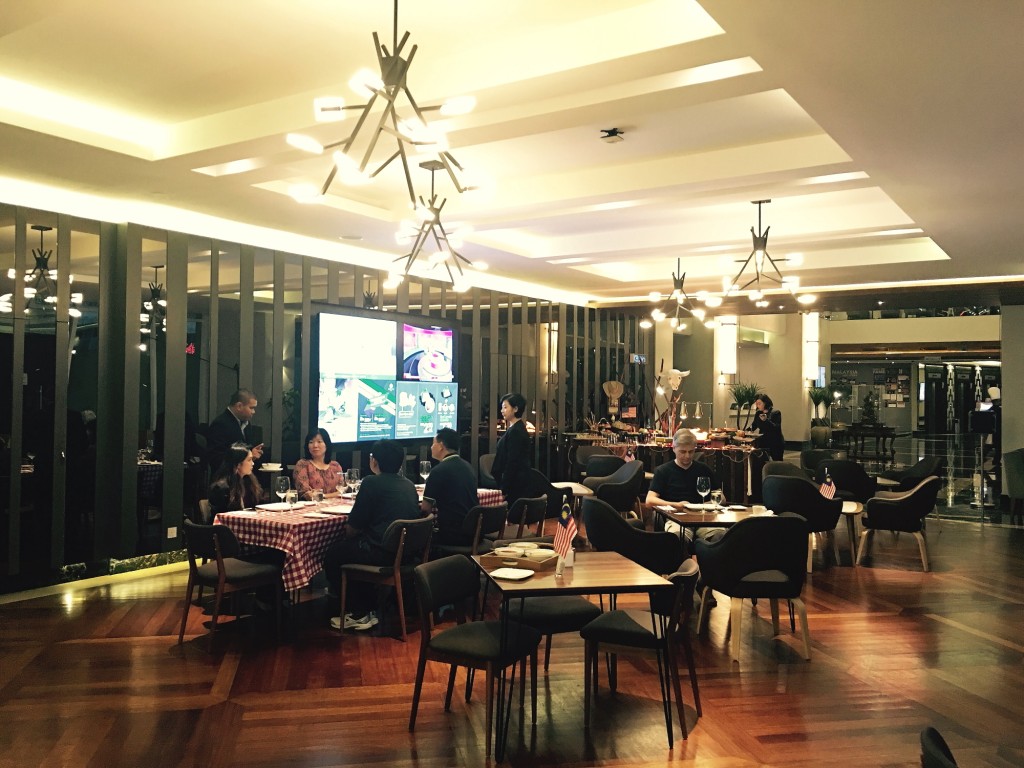 Olive Tree Hotel
76 Jalan Mahsuri
11950 Bayan Lepas
Penang
Tel: +604 637 7777
* Many thanks to Olive Tree Hotel for laying on this invitation.