Chinese New Year Buffet @Eastin Hotel, Penang
BY CK Lam
For the coming Chinese New Year, Eastin Hotel Penang will showcase a series of buffets in the Swen Brasserie. The Year of the Rooster is ushered in with a variety of dining options, including the Reunion Buffet Dinner, Chinese New Year Buffet Dinner and Chinese New Year Hi-Tea.
On the Reunion Buffet Dinner, guests can enjoy their meal with the accompaniment of Chinese Traditional Magic Show, War Drum and Chinese Orchestra performances.
The festive Reunion Buffet Dinner menu offers a variety of wholesome and tasty Chinese dishes to cater to diners. All the fares focus on traditional spices of cinnamon, nutmeg, pepper and chillies along with freshness of seafood and meats.
The HUAT AH Giant Yee Sang Table had the Fortune Yee Sang exploding in a symphony of flavors and textures with condiments and pickled items, red salted ginger, crunchy crackers, roasted peanuts, sesame seeds and fresh salmon slices.
Delightfully ensuring choices to cater for everyone, there are four types of Yee Sang dishes to take-away; namely the Double Treasure Yee Sang (RM198), Abalone Yee Sang (RM188), Fresh Fruit Yee Sang (RM128) and the Salmon Fillet Yee Sang (RM158).
Fortune Yee Sang with a rooster mural
There are a lot of other enticing dishes such as the Emperors Twin Dome; it consist of two magnificient dishes of Poon Choi and Yook Poon.
The Poon Choy is deliciously tasty with its premium dried seafood while the Yook Poon prepared with heavier offerings of meat and poultry brings much joy to meat-lovers.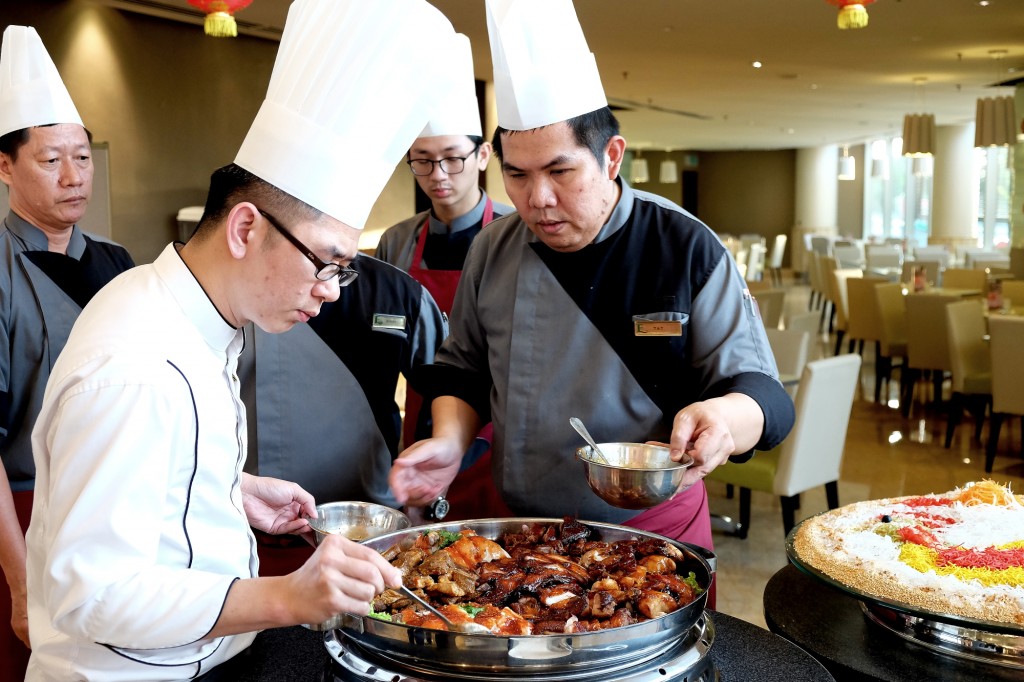 Chefs putting the finishing touches to the Yook Poon
Poon Choi
Visible on the Action Counter is the huge pan of Lobster Wok, Baked Whole Fish with Thai King Sauce, Roasted Whole Lamb, besides steamed Dim Sum, Buns and Noodles.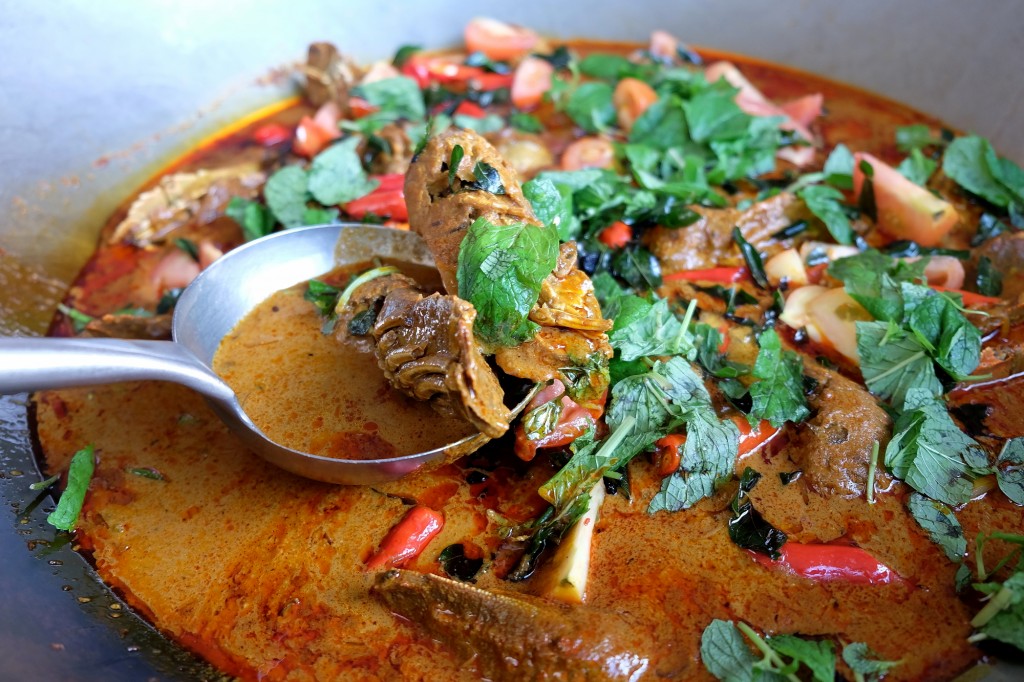 Lobster Wok
A variety of hot dishes include Salted Egg Prawn, Braised Bailin Mushroom with Sea Cucumber, Golden Fried Rice, Herbal Chicken with Wolfberries and 8 Treasure Duck, among others.
Big favors come with the braised 8 Treasure Duck, nicely enhanced with eight different types of ingredients (mainly dried seafood and gingko nuts). The dish would go great with a bowl of rice.
8 Treasure Duck
Salted Egg Prawn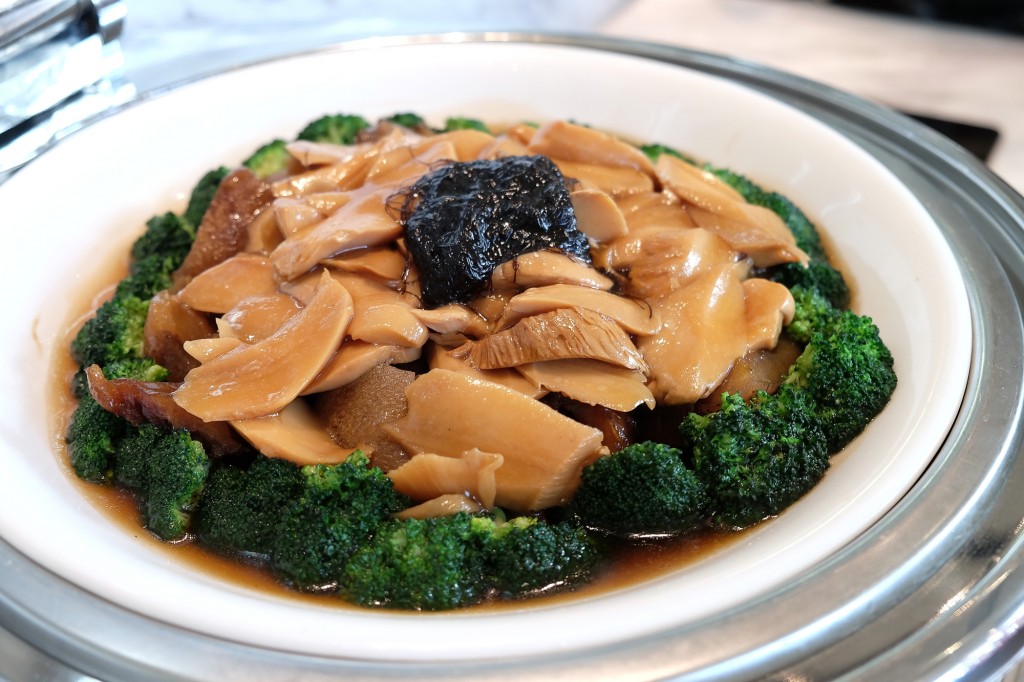 Braised Bailin Mushroom with Sea Cucumber
Also available as part of the buffet spread is a variety of refreshing salad and assorted sushi, with the highlights being the Cheese Platter, Japanese Seaweed Salad, Thai Spicy Beef Salad and Baby Octopus Salad.
Assorted sushi with condiments
The Seafood on Ice showcases the bounty of the sea. Laid on a bed of ice, are six types of fresh seafood while the condiments sit in a row.
A choice of fresh fruits and desserts completes the menu. Chinese choice offerings include Dried Longan with Wolfberry Soup, local Nyonya Kuih, Glutinous Rice Ball, and Chinese New Year Cookies.
Western desserts craving can be accommodated too, with choices like Berries Cheese Cake, French Pastries, Pudding, Pancakes, Chocolates, Green Tea Creme Brulee, Chocolate Fountain and Ice Cream.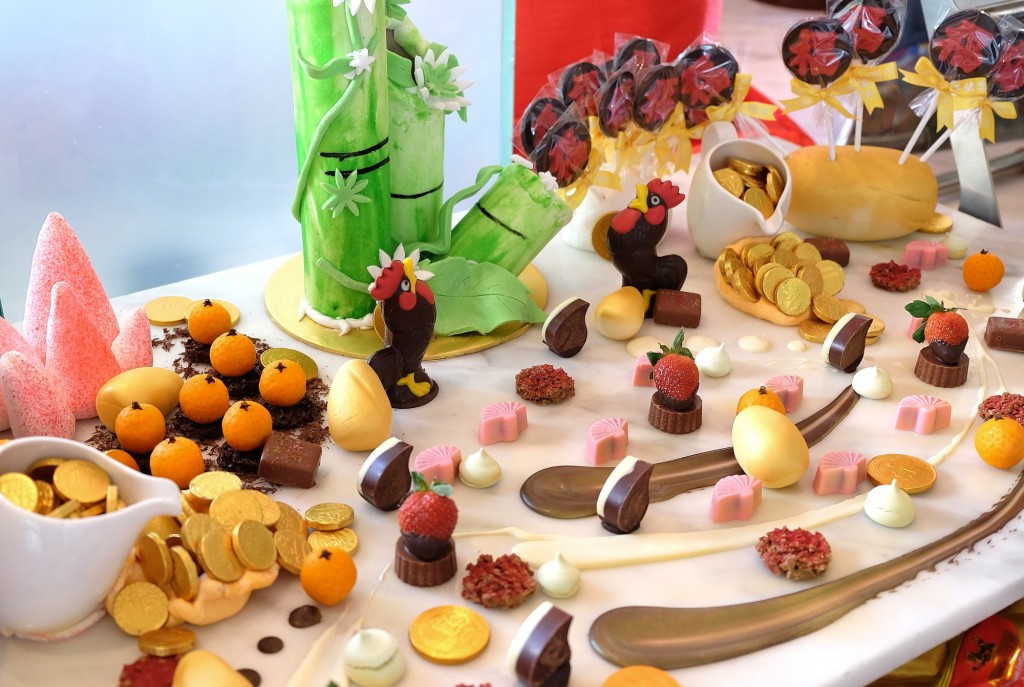 Chocolates for everyone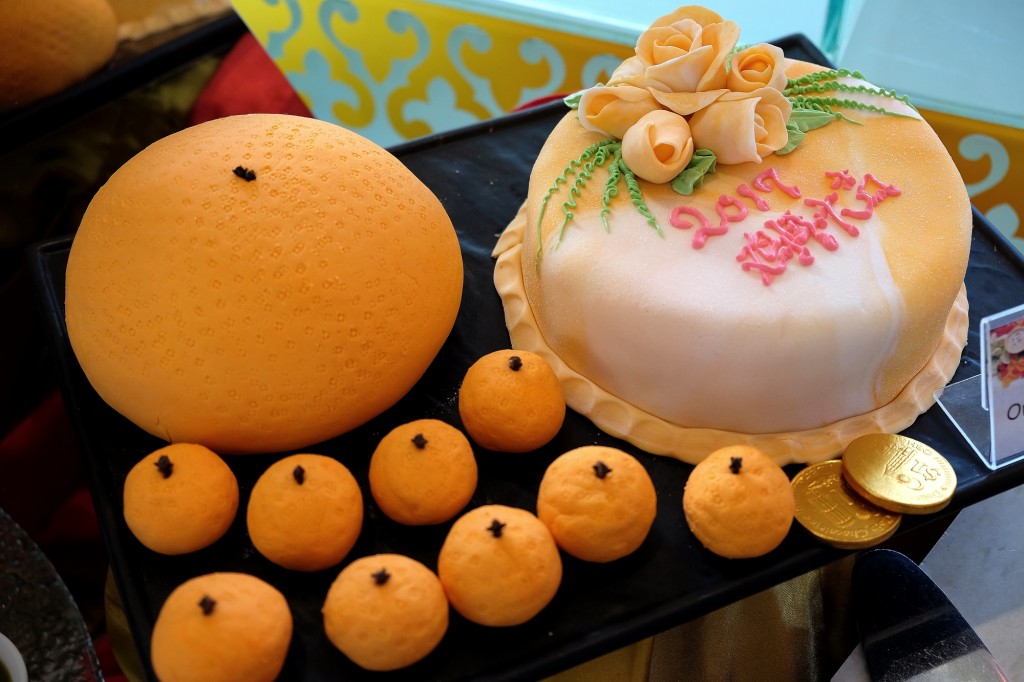 Orange Icing Cake
Dried Longan with Wolfberry Soup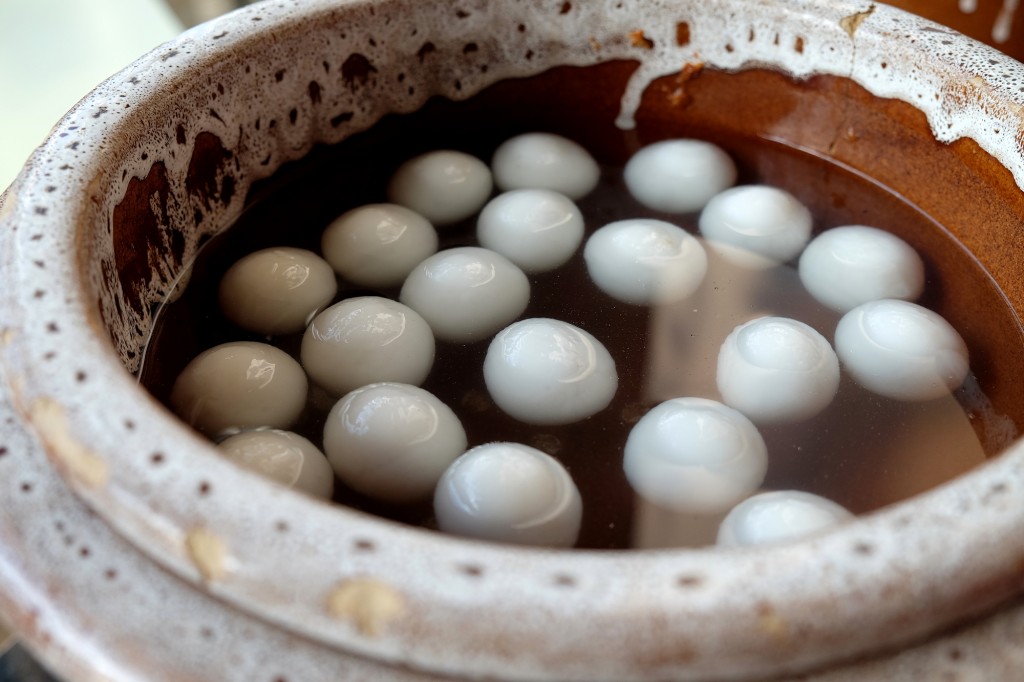 Glutinous Rice Ball
Pricing for the Reunion Buffet Dinner on 27th January 2017 is RM138 nett per adult (6.30 pm to 10pm). The Chinese New Year Buffet Dinner (28th & 29th January 2017) is available from 6.30 pm to 10pm, at RM118 nett per adult.
The Chinese New Year Hi-Tea is served from 12pm to 3pm on 28th & 29th January 2017 with pricing at RM98 nett per adult.
There is special discount of 20% for senior citizens aged 60 and above. Children below the age of five get to dine for free.
To make reservations, do call 04-612 1111.
Eastin Hotel Penang
1 Solok Bayan Indah, Queensbay
11900 Bayan Lepas
Penang
* Many thanks to Eastin Hotel for laying on this invitation.