Chinese New Year Steamboat Buffet Dinner @E & O Hotel, Penang
BY CK Lam
E & O Hotel, Penang with its atmosphere and hospitality is an ideal spot to savor a meal for the coming Chinese New Year. The hotel jazz up the festival with plenty of tempting dining offers showcasing dishes that will bring luck, joy and prosperity in the Year of the Rooster.
The hotel has created the steamboat buffet dinner at the cosy Sarkies Corner. The menu is accompanied by free-flow of fruit punch. A Yee Sang platter – confetti of vegetables and salmon with fruity tossing sauce and condiments is complimentary for each table with a minimum booking of six pax per table.
Diners can toss the Yee Sang platter tableside to bring new heights to good luck, health and prosperity in the upcoming year.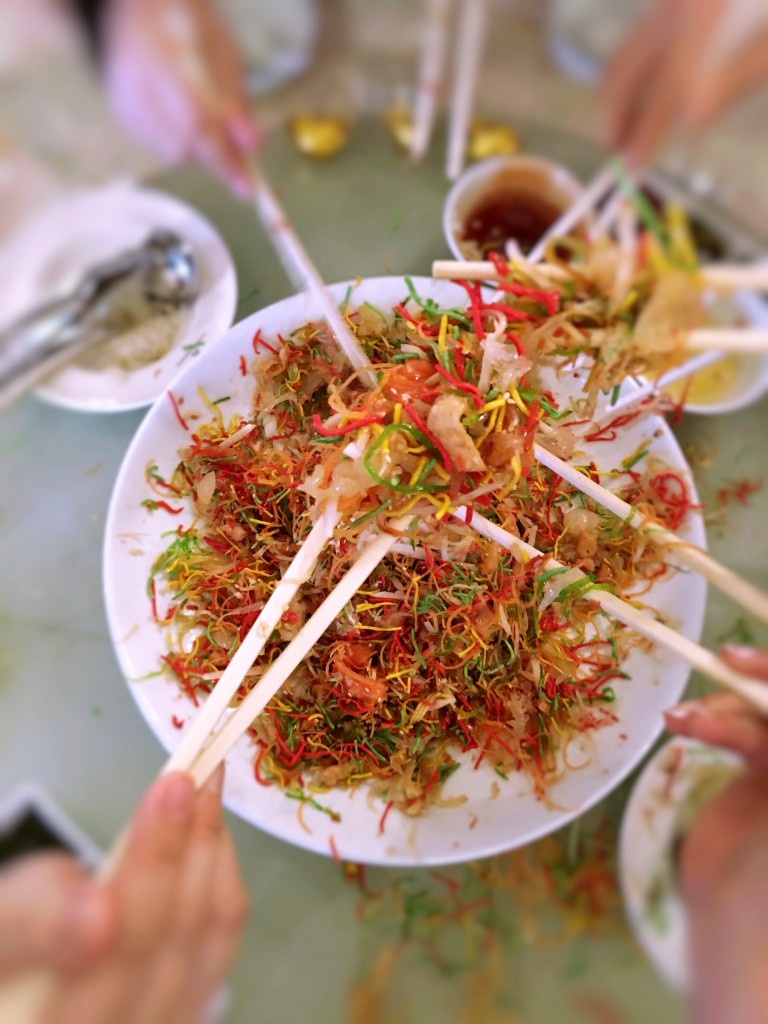 The Chinese New Year Steamboat Buffet Dinner is simply a savory delight, allowing diners to enjoy the meal at a leisurely pace while bonding with family and friends.
The eat-all-you-can steamboat is cooked on a portable gas buner on the dining table. Highlight of the dish lies in the soup and the selection ranges from chicken to tom yam (spicy) and herbal. The soup base takes hours of slow-cooking.
The chicken soup is a heartwarming soup dish boiled with chicken bones while the flavorful tom yam soup comes with light spiciness.
The meal is simply meat and seafood paradise, with fresh quality ingredients. At the buffet counter you will find: flower crabs, prawns, fish, bamboo mussels, cuttlefish, fish maw, sea cucumber, sea asparagus, white promfret, red snapper, salmon and fish balls.
The meat choices include everything you would hope to find: duck, beef, lamb and chicken slices. Varieties of mushrooms, bean curd, noodles and several types of greens are also on the vegetable list.
Expect to find spinach, tang hao, lettuce, siew pak choy, Chinese cabbage, nai pak, broccoli and choy sum. The Chinese cabbage is a favorite and so is the silky smooth bean curd. Another popular item is the noodles – they represent longevity.
The meal is nicely enhanced with touches of homemade dipping sauces. There are many options and to have on hand are the chili sauce, coriander oyster garlic sauce, white radish spicy sauce and cut red chillies in soy sauce.
The steamboat meal ends with tempting sweet desserts. Besides festive cookies of kuih kapit, peanut cookies, kuih bangkit, there are also the semolina almond cake, mango pudding and Chinese tea chiffon cake alongside fresh fruits.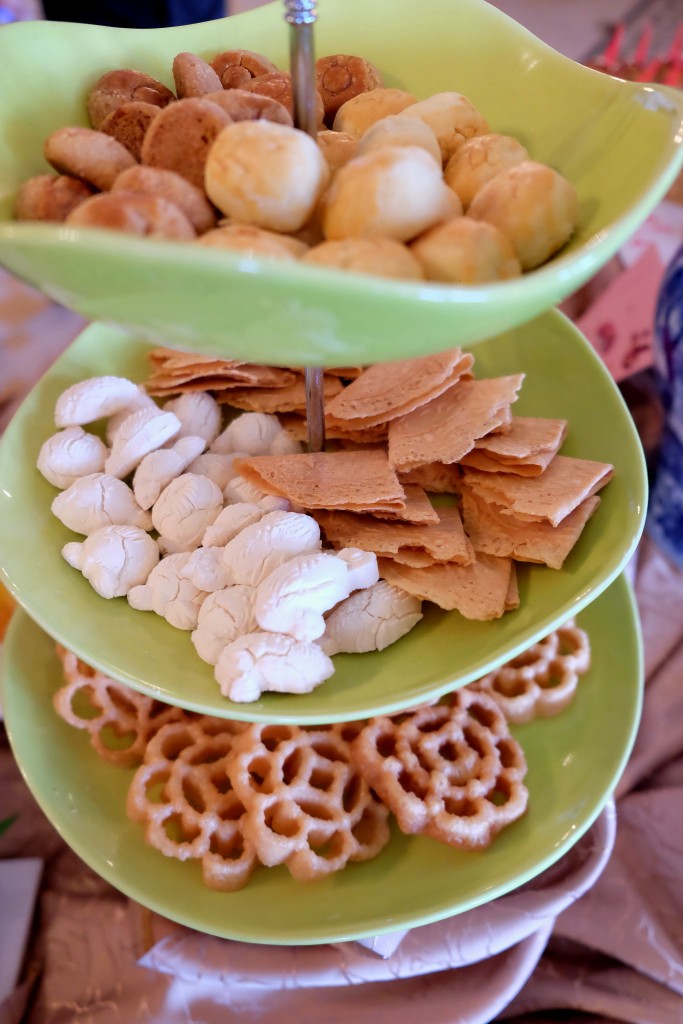 Festive Cookies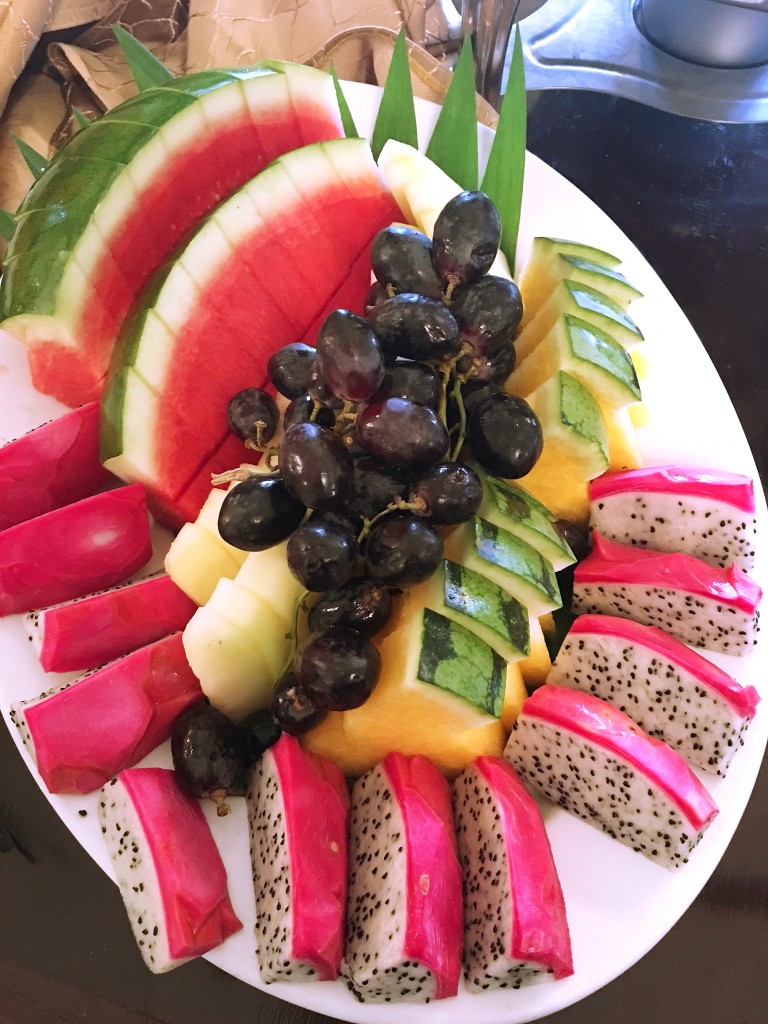 The glutinous rice balls in ginger soup is also an inviting tasty dessert not only for its chewy texture and black sesame seed paste filling, but also for its name associated with reunion and togetherness.
Chinese Tea Chiffon Cake
Glutinous Rice Ball in Sugar Syrup
Available from 27th to 31st January 2017 (7pm till 10.30pm), the Chinese New Year Steamboat Buffet Dinner is priced at RM108nett per adult and RM54nett per child. Limited seats are available with a maximum 80 pax only.
For reservations, call: 04-2222000 ext 3175. There is a 10% early bird discount (excluding alcohol and beverages) for reservations made before 15th January 2017.
Eastern & Oriental Hotel
10 Lebuh Farquhar
10200 Penang
Malaysia
* Many thanks to Eastern and Oriental Hotel (E&O) Penang for extending this invitation.