Hong Kee Wan Thun Mee 鴻记廣式竹昇运吞麵, Campbell Street, Penang
BY CK Lam
The food & beverage scene at Campbell Street, Penang is much vibrant with the entry of Hong Kee Wan Thun Mee (Hong Kee Bamboo Noodle) 鴻记廣式竹昇运吞麵. As per its name, it's the place that serves wan thun mee (wanton mee).
The shop is particularly proud of its traditional bamboo pressed egg noodles and wan thun wrappers. This made on-the-spot version would not be the same, especially when compared to factory or machine made – this is because Hong Kee utilizes a combination of both chicken and duck eggs in the making of their noodles.
Diners can watch the worker sitting astride the end of a long bamboo pole and seesawing up and down, turning the dough made from flour and eggs into a smooth, thin sheet. Another worker then turned the sheet into the machine which then cut it into fine shreds. The noodles making sessions are at 11am and 3pm only.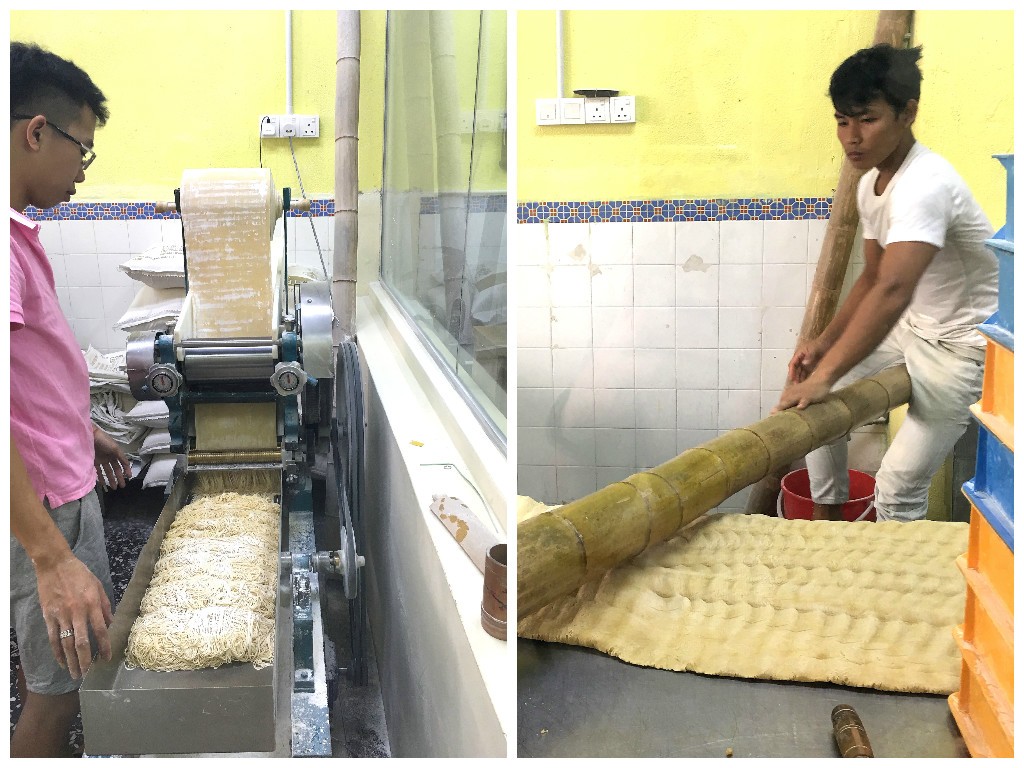 Noodle making entertainment
The BBQ Pork Shrimp Wan Thun Mee is a big hit with diners. A small serving priced at RM6 had the noodles served in light black sauce with slices of barbeque pork, three wan thuns and vegetables. For a little extra spicy kick, add on condiments of pickled green chilies in soy sauce.
Noodles are speckled green with choy sum
The Wan Thun in Soup is an ultimate comfort food. Deliciously wrapped with a generous lump of coarsely chopped prawns and meat filling, the wanton is served in homemade broth. Garnishing of pungent chopped spring onions added a touch of sweetness.
Wan Thun in Soup (6pcs – Rm6)
Do not miss out on the House Specialty Shrimp Roe Wan Thun Mee (Dry). The dried wan thun mee is served with sprinkling of shrimp roe and chopped spring onions, alongside several wan thuns.
House Specialty Shrimp Roe Wan Thun Mee (Dry) RM7
The fairly lengthy menu also offers a bunch of side dishes, varying from braised chicken feet in rich brown gravy, char siu (barbeque pork), steamed chicken, to pork trotter and oyster sauce veggies.
If there is space for deep-fried items, fill it with choices like chicken wing with shrimp paste, dumpling, beancurd and wan thun. The latter is served with notably fresh and garlicky spicy chili sauce.
The outlet also gives diners the opportunity to savor stir-fried noodles. There are several on the menu: Char Hor Fun, Noodle with Oyster, Yee Fu Mee and Hokkien Char.
For the wat tan yin yeong (stir-fried beehoon with flat rice noodle), seafood, meat, egg and green vegetables are combined in thick gravy to create a filling noodle dish with flavors and texture.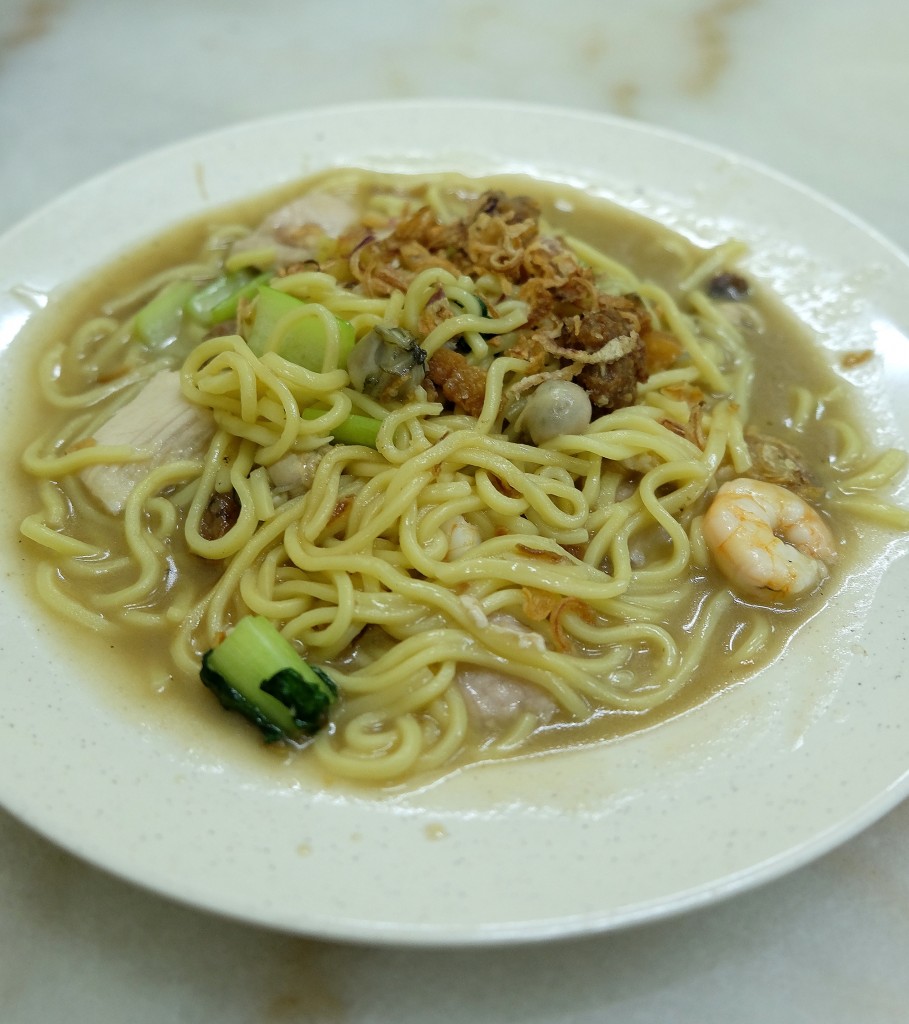 Stir-fried Noodle with Oyster RM7 (S)
Stir-fried Beehoon with Flat Rice Noodle
Hong Kee Wan Thun Mee with its whole day business hours, makes it one inviting dining options in the bustling Campbell Street in George Town. It is essentially a local and tourist spot.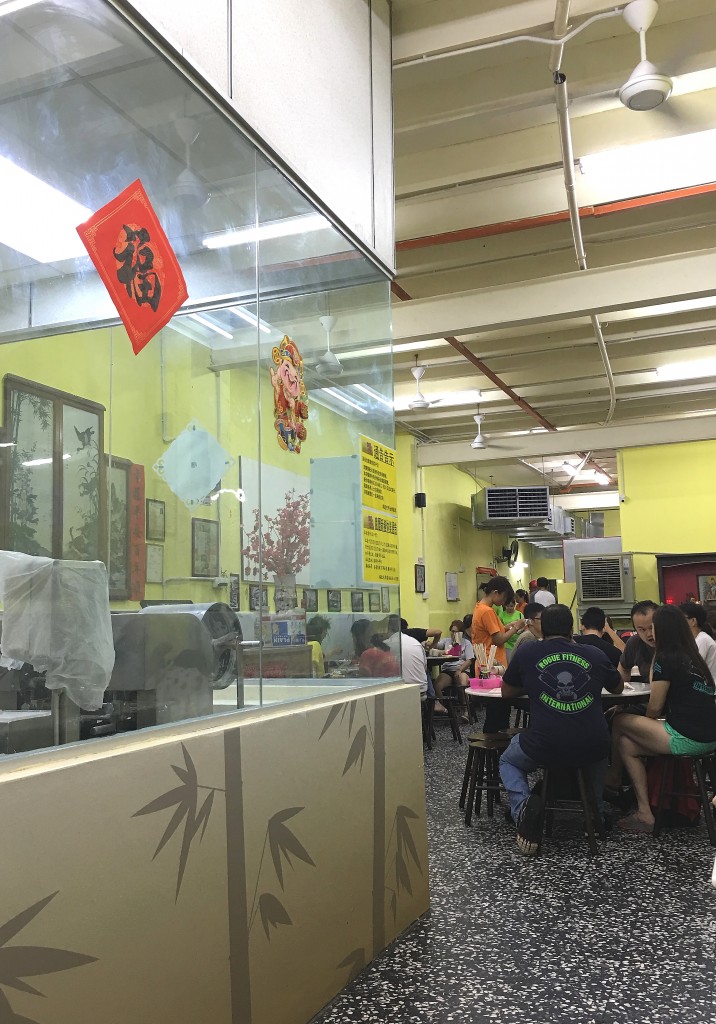 The outlet is open daily from 9am till 10pm.
Hong Kee Wan Thun Mee 鴻记廣式竹昇运吞麵
37 Campbell Street
10100 George Town
Penang
Tel: 04-2619875