Pacific West (Golden Fresh) Christmas Celebration with Penang Food Bloggers
BY CK Lam
Penang bloggers were in for a treat at Pacific West (Golden Fresh) Christmas Bash recently. Held at the food and beverage company in Butterworth, everyone celebrated the party with a decadent spread of goodies with notes of savory and sweet.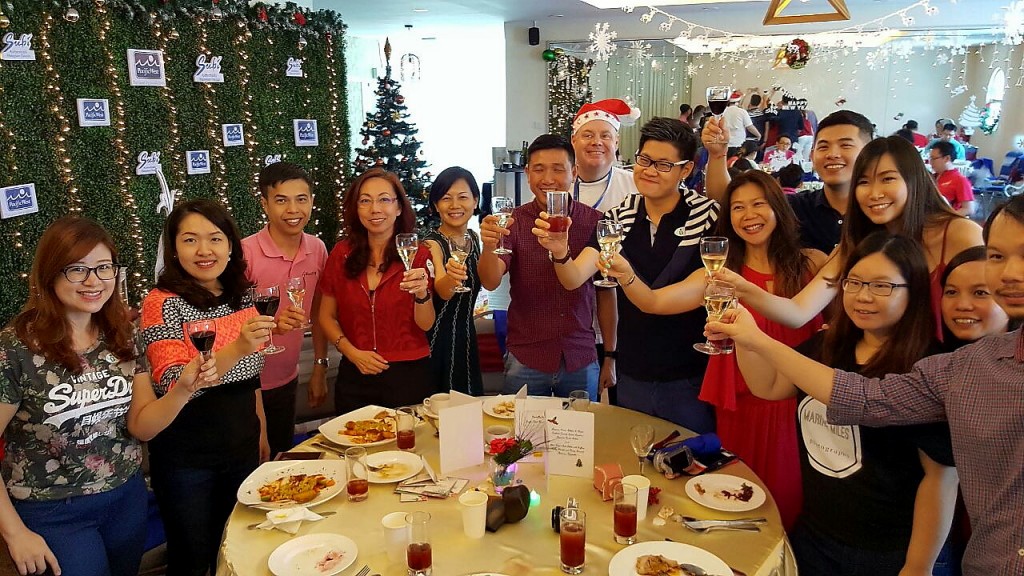 Golden Fresh which has established itself in the seafood industry provided a great variety of  frozen product options. It offers a myriad of  items ranging from Prawn – Chili Mango Prawns, Twister Prawns, Marinated Prawns; Fish – Tempura Fish Fillets, Fish Sandwich, Oven Baked Fish Fillets, Fish Cocktails, Popcorn Fish; Squid – Dusted Baby Squid Rings,Spiced Squid Tentacles, Peppered Calamari Sticks and others.
The company has a team of chefs who continuously create refreshing new flavors and products. At the event, crudités and hors d'oeuvres were prepared by Chef M.C. Leong  while Chef Garry Edson provided the main courses.
For starters, the crudités and cold and hot hors d'oeuvres were well complemented with selections of dipping sauces; hummus, siracha mayo and chicken parfait. Other items placed on the table included the popcorn fish served with quinoa salad in filo cup.
Next up, two main dishes were presented alongside a buffet spread. The first dish was Tempura Prawn, Lobster & Prawn Cocktail, Crunchy Spiced Squid in Japanese Garden Salad. Chef Garry Edson gave the dish texture with the crunchy spiced squid and edamame. The dish is perfect with a bit of everything.
The other dish was the Oven Baked Fish Fillet which went hand in hand with the saffron barley risotto and honey roasted Christmas vegetables.
Tempura Prawn, Lobster & Prawn Cocktail & Crunchy Spiced Squid
in Japanese Garden Salad
From the buffet spread, the Spicy Garlic Squid Ring with Kimchi Pancake, Tempura Kiddie Fish with Onion and Red Cabbage Compote and Roasted Turkey added a nice addition to the meal. We ended our meal with fruits and variety of cakes.
Roasted Turkey
  Spicy Garlic Squid Ring with Kimchi Pancake
Christmas Pudding
There were also activities and the day was spruced up with a contest where we had our hands-on session coating the prawns and squids. Judging was based on the final product and cleanliness. Happiness was when our team was crowned the winner!
Our team won the contest
Apart from the contest, we also had the opportunity to visit its production floor and cold room. We went through the stringent safety protocols and viewed how everything works in the state-of-the-art production equipment.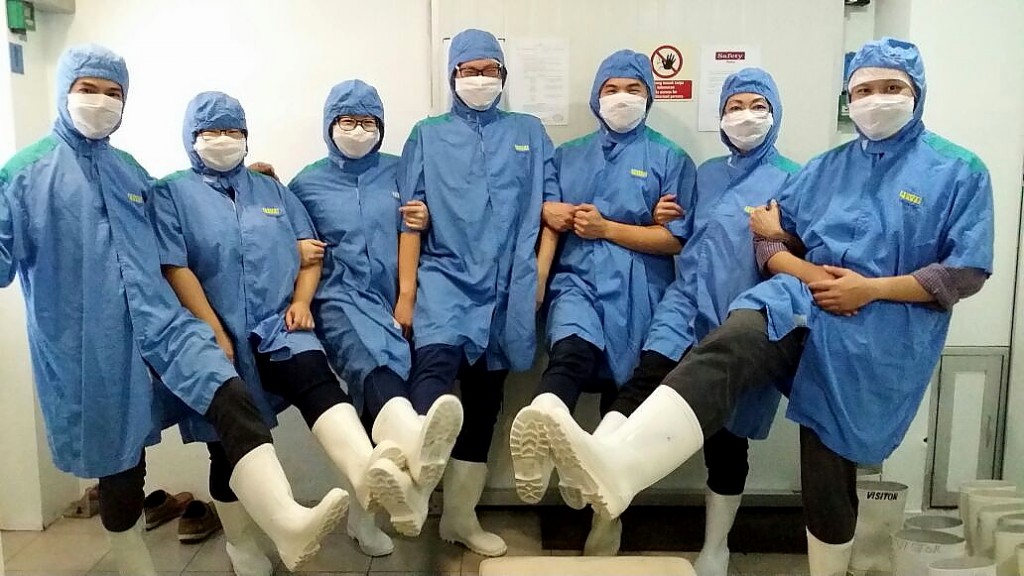 All geared up before entering the production floor
Everyone got home with bags filled with a myriad of seafood products. It will be easy to prepare a delicious stress-free feast with these products.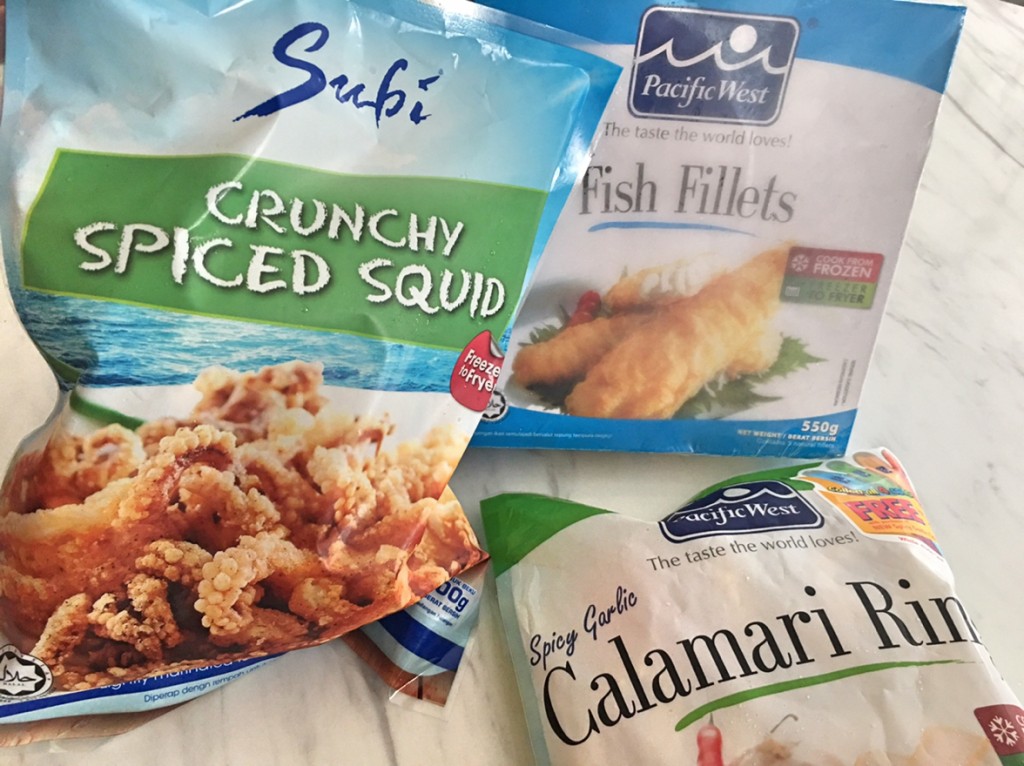 Curious how to use them? Well, here is an idea on what to do with the popcorn fish. You can just eat them straight out from the air fryer or tossed into a salad.
An easy to follow healthy recipe featuring the popcorn fish with quinao salad was created to celebrate Mothers Day by Chef M.C. Leong. The recipe incorporate green apple, celery, baby beetroot, prunes and dried cranberries.
For more, visit the video at: https://www.youtube.com/watch?v=0dUenDKn45g
Golden Fresh Sdn. Bhd.
4572 Jalan Chain Ferry
12100 Butterworth
Penang
Tel: 04-333 3388
* Many thanks to Pacific West (Golden Fresh) for extending this invitation.