Bordeaux Rendezvous 2017 @Shangri-La'S Rasa Sayang Resort & Spa, Penang, Malaysia
BY CK Lam
The  wine event, Bordeaux Rendez-Vous 2017 (The Penang Chapter), has traveled through Thailand, Malaysia, Hong Kong and Vietnam, making a stop in Penang, Malaysia on 6th March 2017.
The event organized by French wine merchant Barriere-Freres was held at the Feringgi Grill through the partnering of Shangri-La's Rasa Sayang Resort and Spa with Penang's wine supplier, The Wine Shop.
Diners, wine aficionados, estate owners, and wine ambassadors of Bordeaux Rendezvous 2017 were present sampling wines from 20 of the most prestigious estates from Bordeaux which continues to establish the benchmark for the world's greatest wines.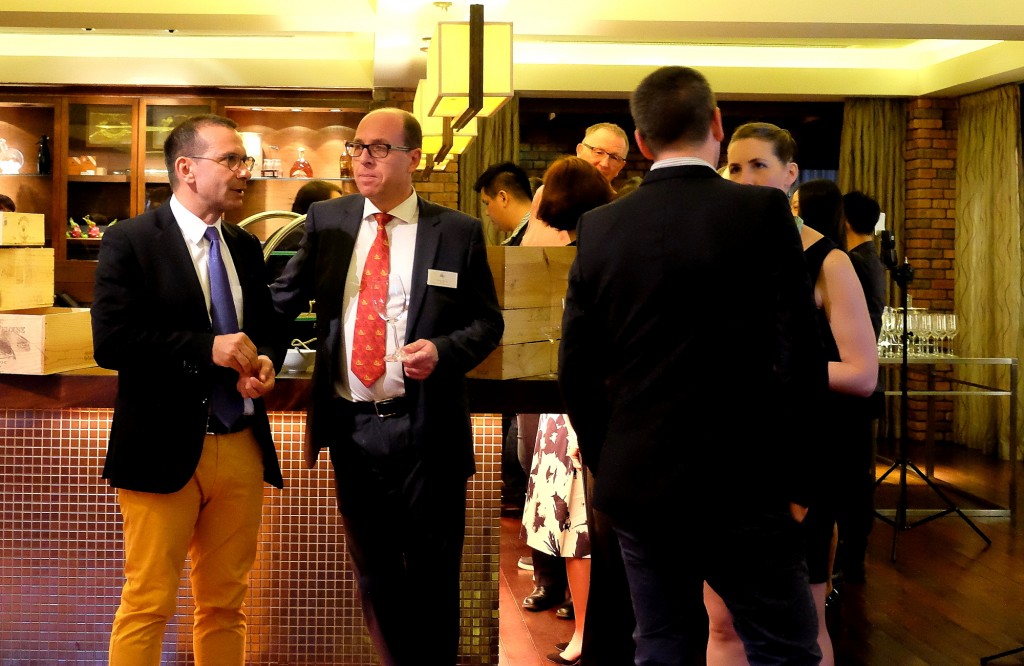 Magnum bottles of wines were opened at the several set up bars with service teams assisting with the choices of the guests.
Several chateaus from the Margaux region offered vintages from the apellation's distinct gravelly terroir, including Chateau Du Tertre, Chateau Giscour, Chateau D'lssan and Chateau Rauzan Segla.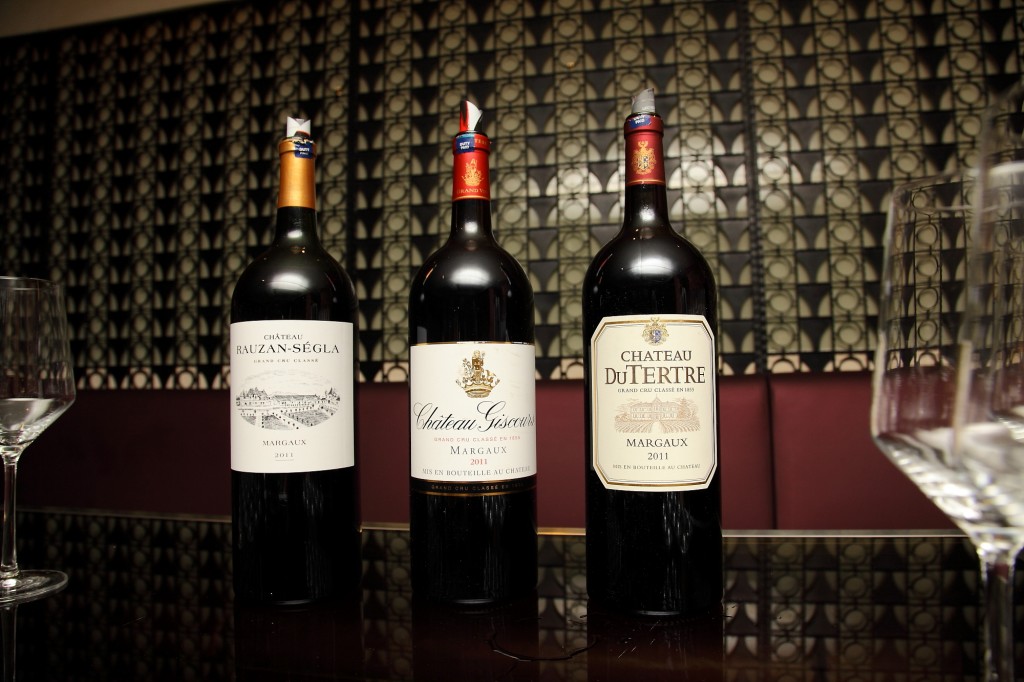 We had a great time meeting owners, sales director, winemakers, ambassadors and representatives from the many chateaus. At our table, we enjoyed interacting and mingling with Laure Bastard of Giscours & Du Tertre, Lucas Leclercq of Lafon Rochet and Matthieu Bordes of Lagrange. It was a delight to listen as they introduced and shared knowledge and taste of their wines.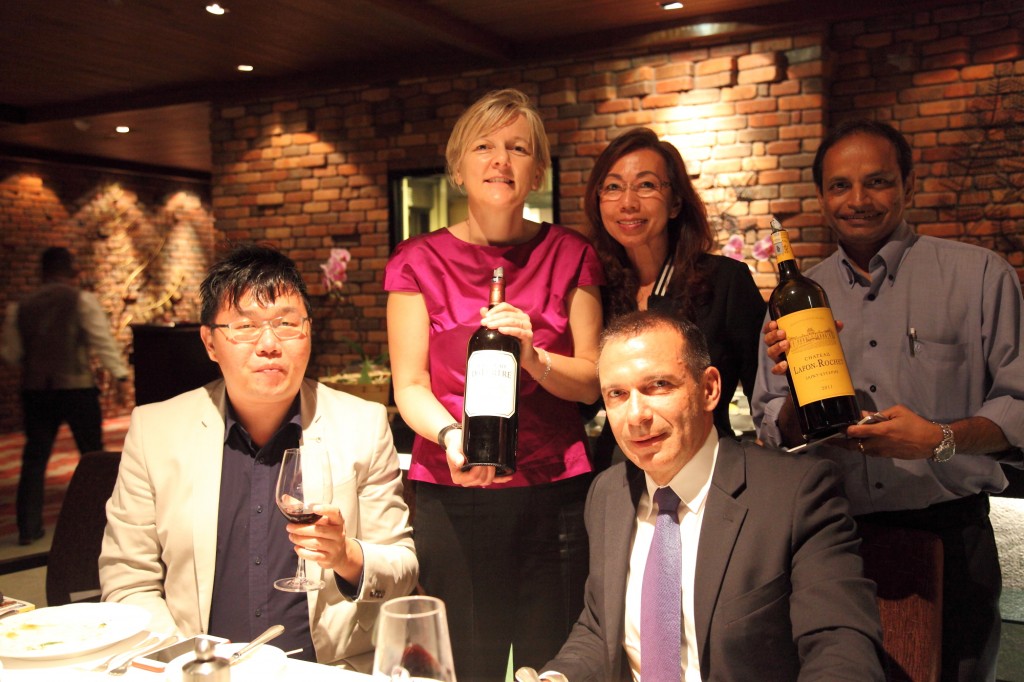 With winemaker Lucas Leclercq (sitting right) & Laure Bastard (standing left)
With Sophie Marc of Calon Segur
Guests feasted on rich and hearty creations by Feringgi Grill French Chef Thibaut Pouplard. It was indulgence on a grand scale. Everyone enjoyed the freshness of seafood, garden greens, sushi, sashimi and canapes followed with a sit down served set menu.
A same dish of sea scallops was served to everyone, and then for the main course, was a choice of roasted lamb cutlet or beef rib-eye. The lamb cutlet was delicious with ricotta, garlic and mint.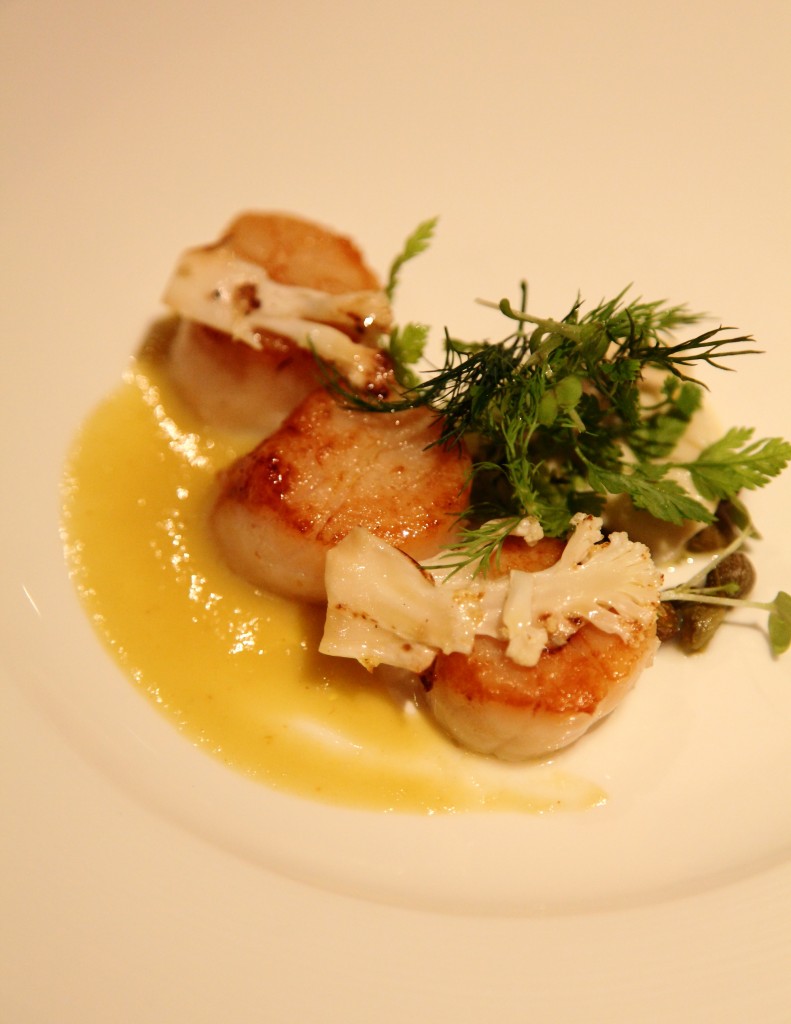 Scallops with caramelised cauliflower, capers & raisin emulsion
Roasted lamb cutlets, ricotta, garlic & mint
  Beef rib-eye, sweet-potato puree, spinach & pistachio
For hours we ate and drank with the continue serving of the wines. The supple and smooth Château du Tertre 2011 Margaux was so inviting. It works well with the beef rib-eye, and was tagged as a favorite by a friend at the table.
The supple and smooth Château du Tertre 2011 Margaux
To end the gourmet experience, we paired the wines with a beautiful selection of matured French cheeses set up in the wine cellar. The cheese selection teased the palates with choices like chaource, tome de rhuys, raboliot, timanoix and la moltais. The chaource (white mold cheese) was deliciously creamy  with a mushroomy flavor.
Fine cheese selection
All in all it was a WINEderful Bordeaux Rendez-Vous with a satisfying combination of fine wines, great food and company.
Feringgi Grill
Shangri-La's Rasa Sayang Resort and Spa
Batu Feringgi Beach
11100 Penang
Tel: 04 888 8788
* Many thanks to Shangri-La's Rasa Sayang Resort and Spa for extending this invitation.