Royal Afternoon Tea by Hwajing Travel & Tours for Star Cruise Libra Travelers
BY CK Lam
For those seeking travel experiences and adventure on waters, you might want to consider a trip by Hwajing Travel & Tours on board Super Star Libra.
Having established way back in 1989, Hwajing Travel & Tours is also one of the main travel cruises for Asia Pacific, providing high quality yet affordable travel packages and experiences for travelers.
In spotting the needs of travelers, Hwajing Travel & Tours has recently introduced the Hwajing Superstar Libra Travel Package Promotion. The 4 Days 3 Nights from Penang-Krabi-Phuket-Penang is priced from RM1,200 onwards (excluding taxes and charges).
The best part is, not only can guest enjoy entertainment and leisure activities from the many facilities on the journey, but they can also experience the Royal Afternoon Tea, which is specifically custom-prepared by the travel agency for the 4D3N package.
During the recent launching of the Royal Afternoon Tea on board Super Star Libra, Hwajing Travel & Tours managing director Mr. Kenny Cheong shared on the main objective of introducing the Royal High Tea. The event was attended by a group of bloggers, who were treated to the high tea.
According to Cheong, the Royal Afternoon Tea is for cruise travelers to get away from the hectic lifestyle, and rewarding oneself with a majestic and distinctive royal afternoon tea.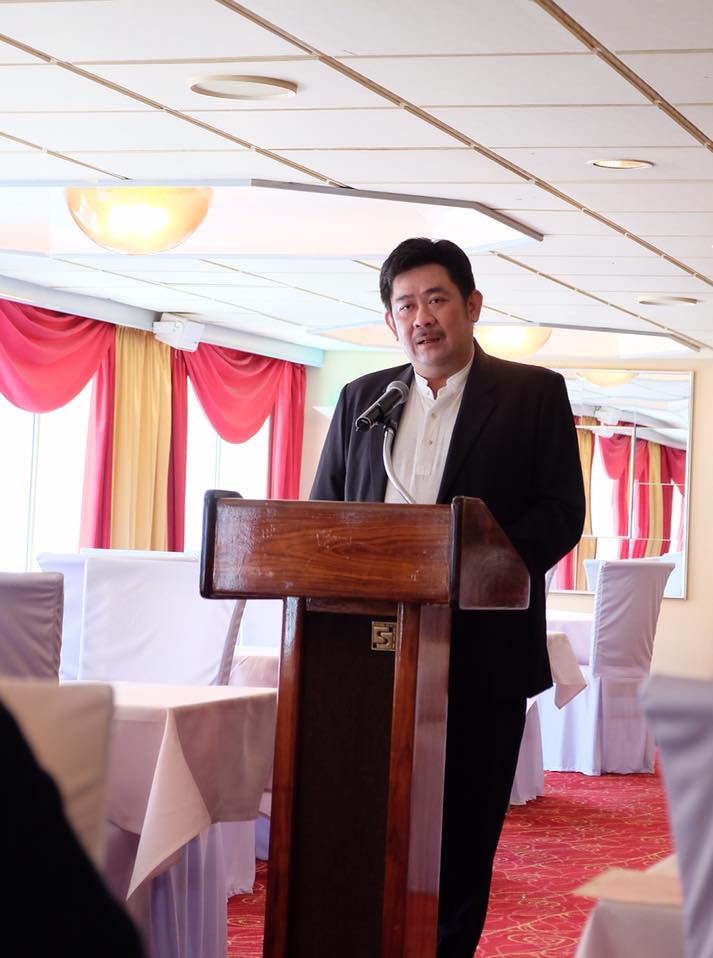 Known for its elegance, the tea is served by youthful and friendly well trained steward attendant clad in traditional steward outfit and white gloves.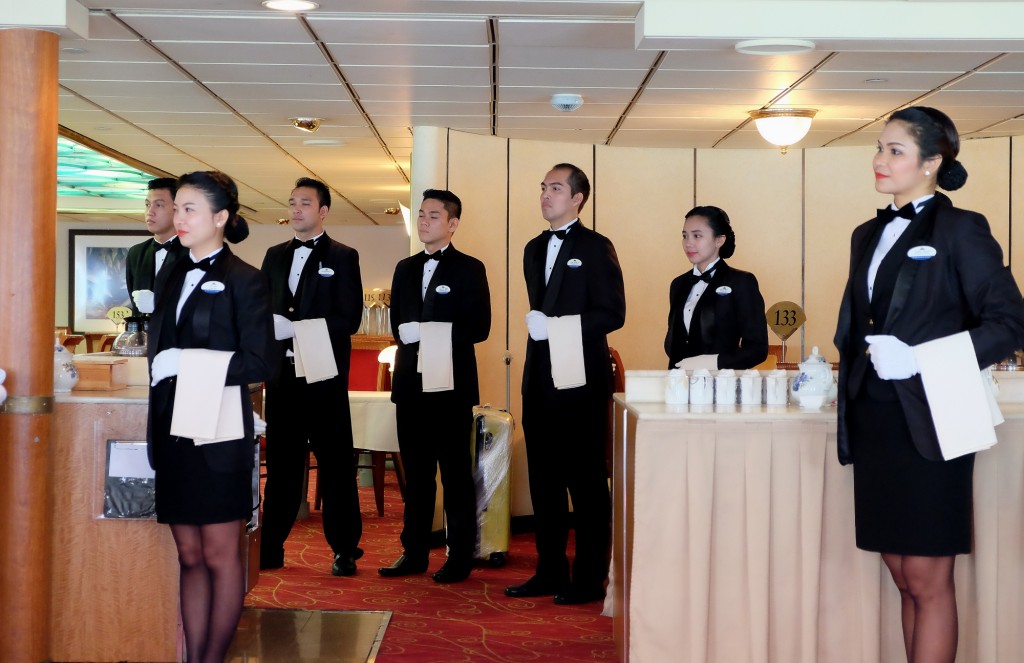 Guests can indulge in the afternoon tea with refillable piping-hot tea served in fine porcelain tea sets. The tea menu covers everything from Earl Grey, English Breakfast, Green Tea to Peppermint.
The savory and sweet desserts come in a tiered stand. Enjoy the progression, starting with the savory bites of sandwiches, tarts, pies and quiche all happily replenished before ending with miniature cheese cake, fruit tarts, macaroons, creme brulee and scones served with jam marmalade.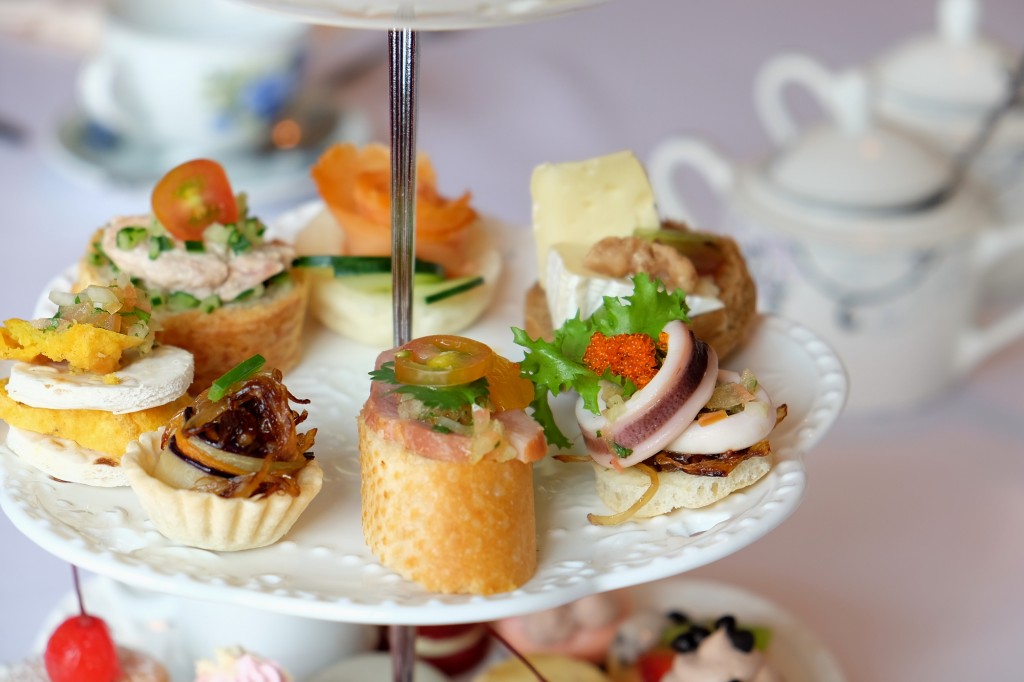 Hors D'oeuvres, with some items prepared with local flavors
Between the two choices, the savouries wins easily over the sweet bites. Especially enjoyable are the quiche and bread prepared with smoked duck, cheese, tuna and smoked salmon.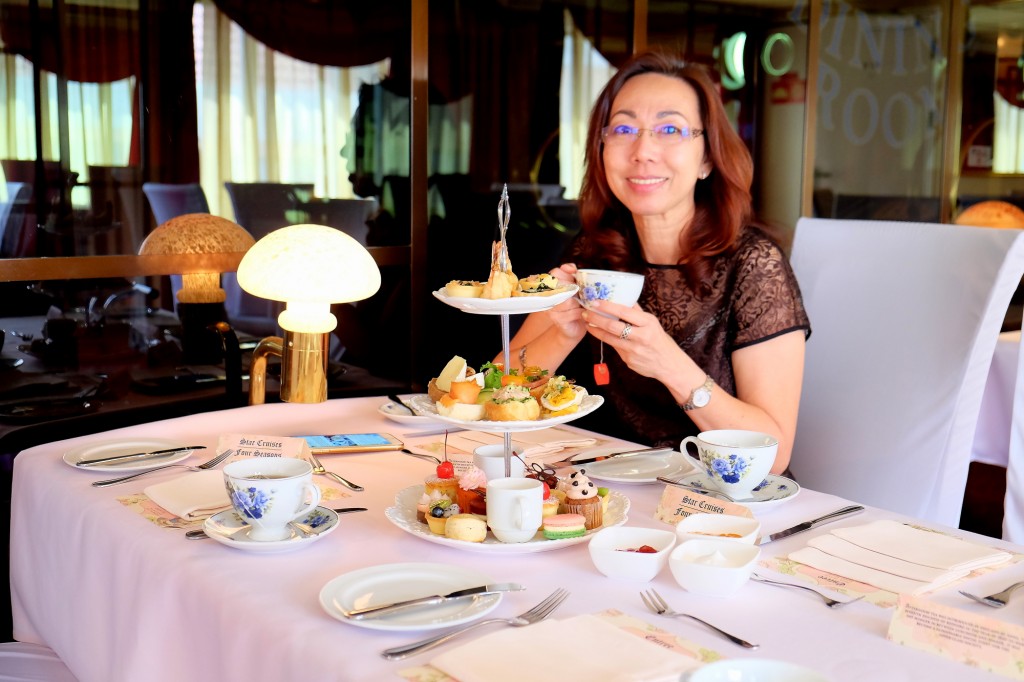 In the closing speech, Cheong added that the Royal High Tea concept aims to provide great value and a FREE surprise to fellow passengers.
Hwajing Travel & Tours (Penang)
15A Rangoon Road
10400 Georgetown
Penang
Tel: 04-2293566
Hwajing Travel & Tours (Kuala Lumpur Headquarters)
Block N26
2nd Floor Warisan Cityview
Jalan 3/93A
Batu 21/2 off Jalan Cheras
56100 Kuala Lumpur
Tel: 03-92002929
* Many thanks to Hwajing Travel & Tours for extending this invitation.