First Taiwan Travel Expo (樂活台湾 Lohas Taiwan) in Penang
BY CK Lam
The Lohas Taiwan press conference held recently on May 20, 2017 in Penang marks the official start of the upcoming First Taiwan Travel Expo (樂活台湾Lohas Taiwan).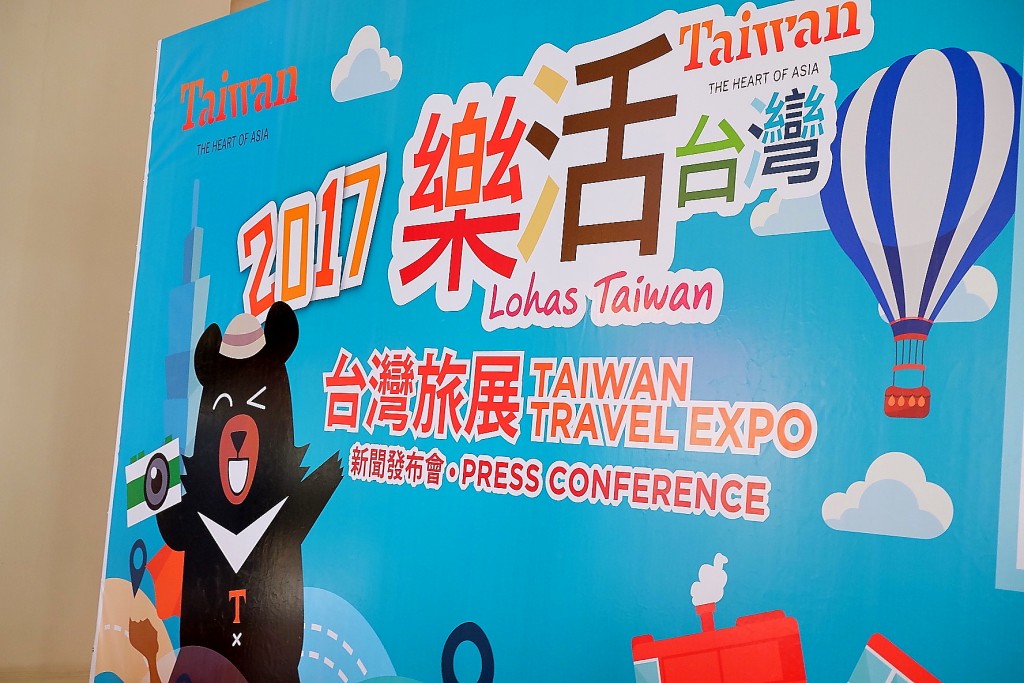 Organised by the Taiwan Tourism Bureau Kuala Lumpur office, it was announced that the Taiwan Travel EXPO 【樂活台灣Lohas Taiwan】 will run from 5th till 7th May 2017 at Gurney Paragon Mall.
Present at the event was  巫宗霖 Tony Wu Tsung-Lin – Director of Taiwan Tourism Bureau KL Office, 拿督刘子健 Y.B. Dato' Law Choo Kiang – Yang Di-Pertua Dewan Undangan Negeri Pulau Pinang and 蔡德兴 Andy Chuah Teik Hin – Chairman of Malaysian Chinese Tourism Association (MCTA) Penang Chapter.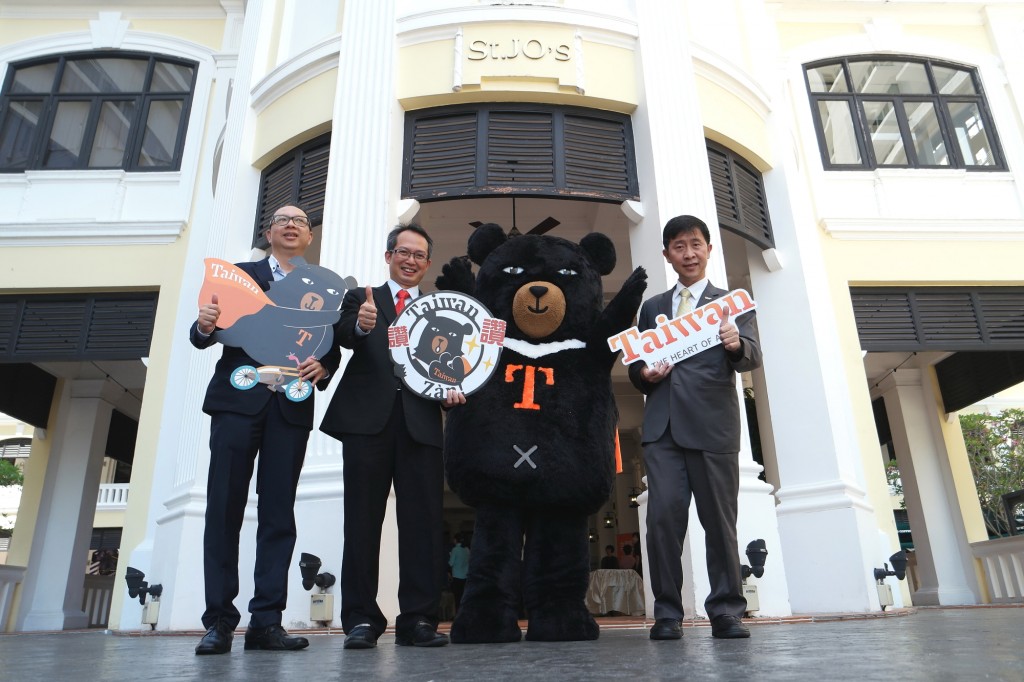 Setting foot in Penang for the first time, there will be a collaboration with 12 local travel agent partners, together with China Airlines, Cathay Dragon and Star Cruises Travel. Collectively, they will be offering special deals for airfare, Taiwan travel and cruises packages.
Visitors can look forward to Taiwan travel packages with exciting itineraries on offer at the booths set up by  participating local travel agent partners namely Ace Tours & Travel, Angel Tours, Big Planet Travel, Forever Travel Service, Golden First Travel & Tours, Happy Holidays, In-Touch Travel & Tours, Komtar Tours & Travel, Lye Peng Travel & Tours, Regional Travel & Tours, Super Tours & Travel Service and Tong Yan Travel & Tours.
Selected travel-related industry players and representatives from Taiwan to participate in the Taiwan Travel EXPO are Taiwan Leisure Farms Development Association, Tungsin Industry Culture Development Association, Nantou B&B Association, Flower Home, Sheipa Leisure Farm, Shante Hotel Chitou, City Resort, Vigor KoBo Co Ltd and Jia-Jia Traveling Accommodation and Creation Co.
Besides the freebies tied with the purchased packages, don't miss out on redeeming  a "Scratch and Win" card offering exciting prizes to be won, including Penang-Taipei/Taichung/Kaohsiung flight tickets from China Airlines and Cathay Dragon, Star Cruises Packages, hotel stay vouchers, 7-day wifi router rental coupons, EasyCard (Taiwan touch-n-go Card) worth NT$2000 and theme park entrance tickets.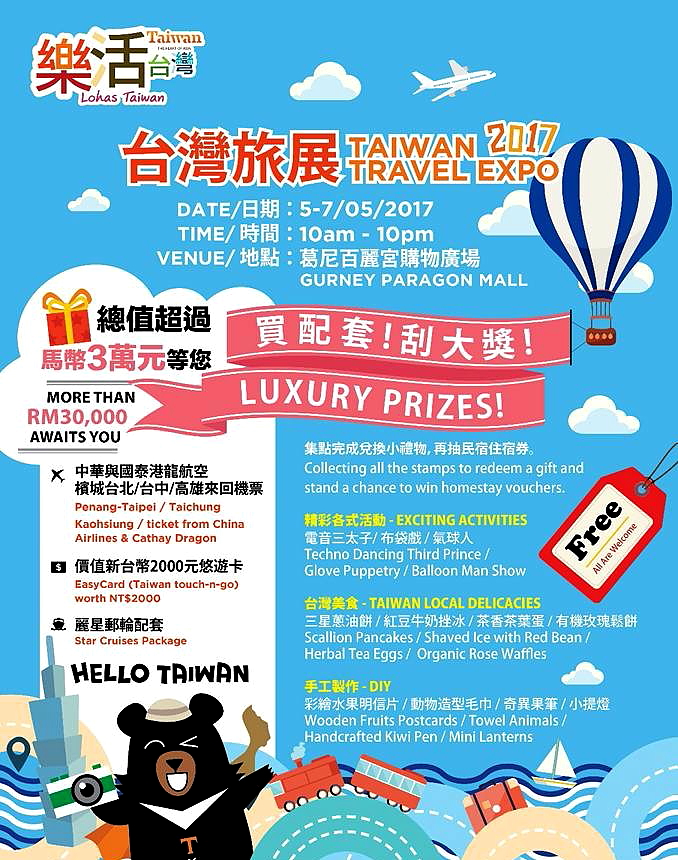 The expo will highlight a selection of popular street food. Offerings include the famous YiLan Scallion Pancake, Shaved Ice with Red Bean and Condensed Milk, Herbal Tea Eggs and Organic Rose Waffles.
Besides food, there will also be hourly performances, featuring authentic Taiwan cultural shows such as the famous Techno Dancing Third Prince (Techno dance of Nezha deity), glove puppetry show, balloon man show and many more.
There are even some DIY activities devoted to children where they can learn a new skills – aspiring activities include DIY Wooden Fruits Postcards, DIY towel animal folding and handcrafted Kiwi Pen.
* Many thanks to Ichimedia for extending this invitation.