Richard Rivalee Nyonya Restaurant @M Mall, Penang
BY CK Lam
Tuck into Nyonya cuisine with a taste of heritage in the heart of Georgetown, Penang.
M Mall in Penang is home to an increasing number of food and beverage outlets. One that stands out from the crowd offering Nyonya cuisine is Richard Rivalee Nyonya Restaurant. This new establishment was launched in May 2017 by the designer chef himself who used to operate his business in Bangkok Lane.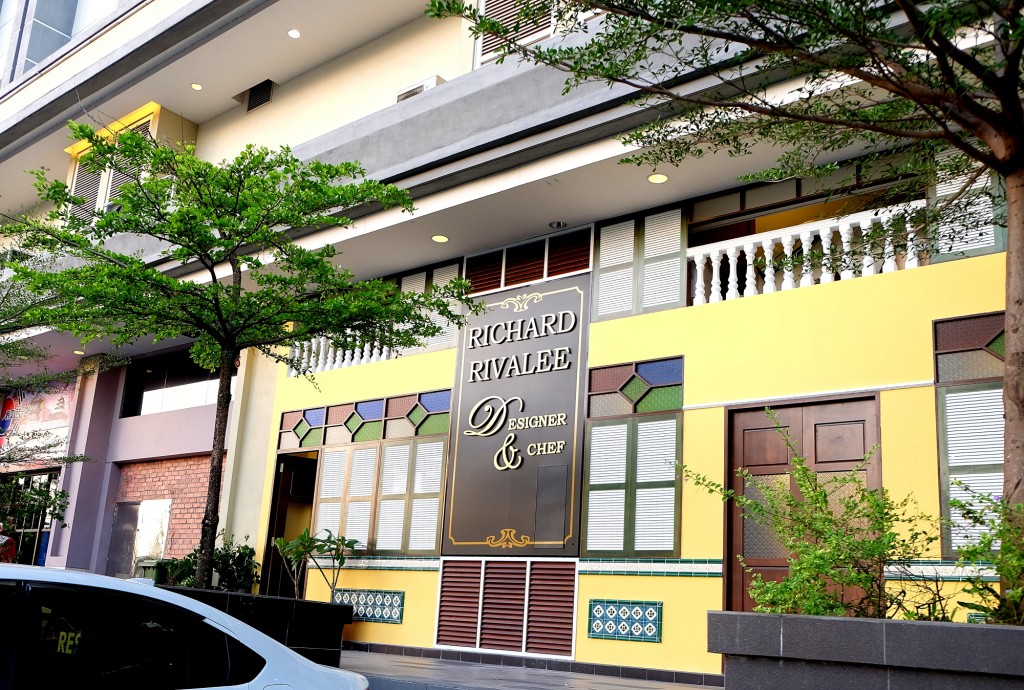 The double storey restaurant has a wide dining space downstairs, and includes a function room as well as a private dining area on the upper floor. The whole dining area with warm colors exhibiting pieces of art, antiques and Nyonya attire, added a special touch of the Nyonya era.
Its extensive a la carte menu of Nyonya specialties with influence of Thai, features a range of savory favorites alongside several sweet treats. While introducing the ala carte menu, the kitchen continues to churn out the restaurant's signature set lunch and set dinner menus.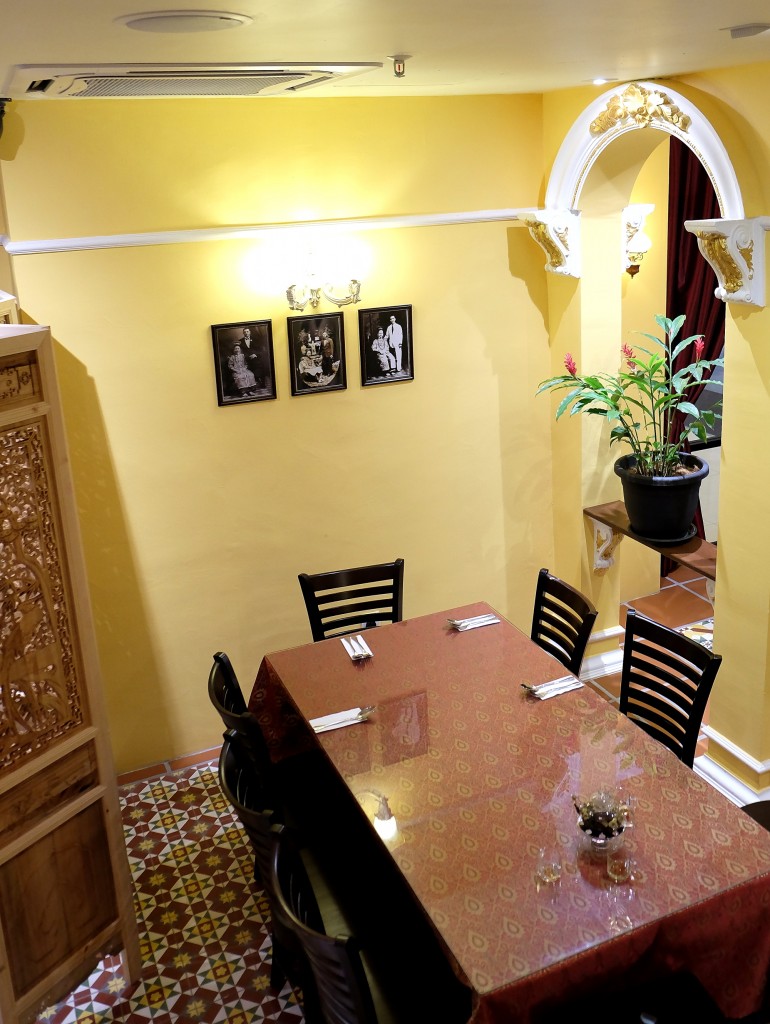 When we recently dropped by for dinner, Richard Rivalee was on hand to welcome us. We sampled the food influenced by local ingredients and herbs such as serai (lemongrass), daun kaduk, bunga kantan (ginger flower bud), and belacan (prawn paste). There was so much food on the table and the dishes served were relatively larger – for a crowd of 10.
A plate of blue pea flower rice partnered with a side salad and dollop of spicy sambal was served to balance the flavors of the savory dishes.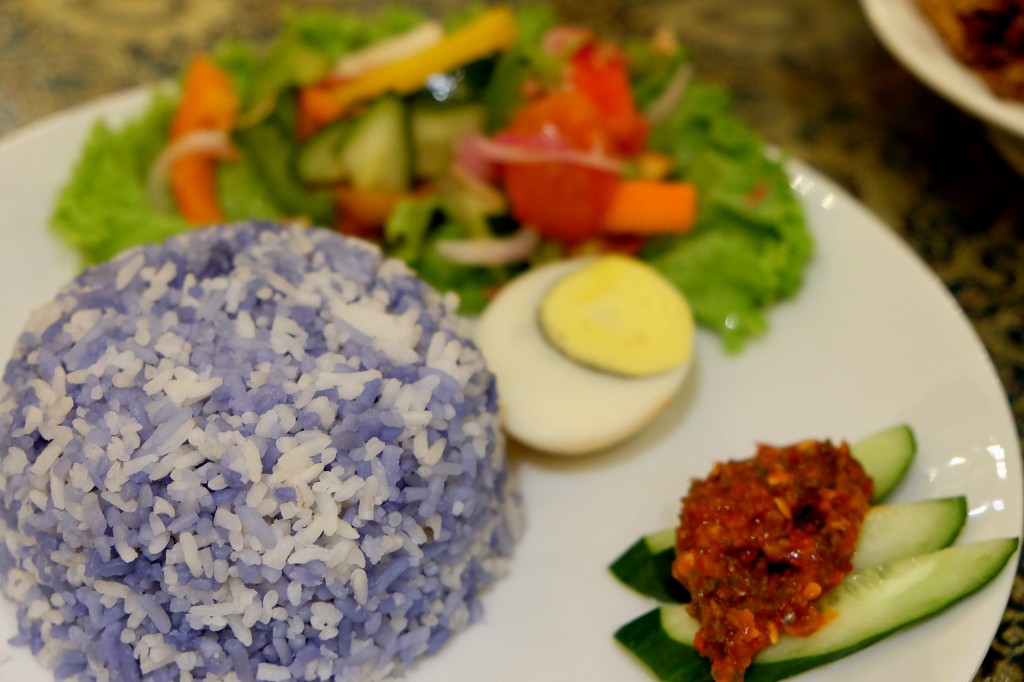 Blue Pea Flower Rice partnered with a side salad and spicy sambal
To start, there was the deep-fried Five Spiced Loh Bak, with marinated pork wrapped in bean curd sheet. A dip in the accompanying chili sauce enhances the taste of this appetizer.
Five Spiced Loh Bak RM20
Then there was the Nyonya Mixed Pickle Vegetable (Acar), a combination with acidity and piquancy. The dish makes for an appetizing starter with lovely crunch brought by pieces of pickled carrot, cucumber, long beans and cabbage.
Nyonya Mixed Pickle Vegetable (Acar) RM16
For the soups, the menu includes the mainstream favorites like Salted Vegetable Soup and Pig Stomach Soup. The latter stands out with warming peppercorn and meaty flavor, and could do with a bit more salt.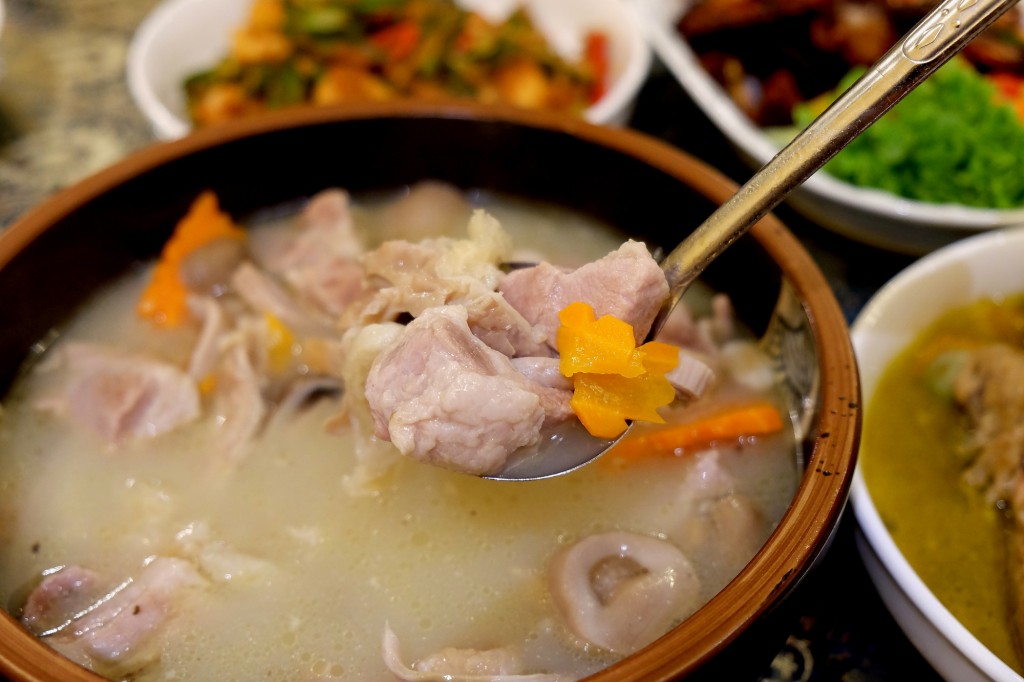 Pig Stomach Soup RM38
Next was two fish dishes: Assam Pedas and Acar Fish. The Assam Pedas cooked with kembung fish is big on herbs and seafood flavor, but a bit heavy on sourness.
Assam Pedas RM24
The Acar Fish on the other hand is a crowd-favorite. Diners can enjoy this specialty for RM24, with pickled mackerel prepared in turmeric vinegar, spiced with garlic, ginger and chili stuffed with pickled young papaya.
Acar Fish RM24
One can rarely resist the Green Curry Chicken, a Nyonya and Thai-influenced dish. The dish stands out with tender chicken meat and wildly flavorful gravy.
Green Curry Chicken RM24
The Fish Stomach Assam Curry (perut ikan) in a light creamy broth holds much sweet, savory, sour and spicy goodness. Besides pieces of salt-preserved fish stomach, other essential ingredients for this Nyonya specialty are daun kesom (laksa leaves), daun pudina (mint leaves) and daun kaduk. The plethora of flavors easily whets the appetite.
Fish Stomach Assam Curry RM24
If there is too much spicy dishes to handle, go with several non-spicy versions such as the Babi Pongteh and Jicama Fried with Dried Cuttlefish. Alternatively, there is also the Braised Pork Belly in Soy Sauce, braised in seasoning and soy sauce with hard-boiled eggs and beancurd.
For those with a craving for prawns, try the Asam Prawns, featuring a richly sourish sweet asam sauce. Last in line was the Sambal Petai – this simply divine stir-fried dish had prawns, petai (stink bean) and kacang botol (winged bean) brought together with a mild spicy sambal (chili paste).
Asam Prawns RM24
Braised Pork Belly in Soy Sauce RM28
Jicama Fried with Dried Cuttlefish RM18
The restaurant does conjure up some great desserts, and our selection includes Sago Gula Melaka, Kueh Talam, Kuih Lapis and Ang Koo. The Sago Gula Melaka with grated coconut and creaminess of gula Melaka (palm sugar) is apparently a firm favorite with diners. We also sampled the Bubur Cha Cha, a bowl of thick coconut milk with medley of steamed sweet potatoes, yam, beans and jelly (made of tapiaco flour).
For drinks, Lemongrass Lemon Soda Ice with zesty lemon and fragrance of ginger torch flower was Richard Rivalee's recommendation to go with our food.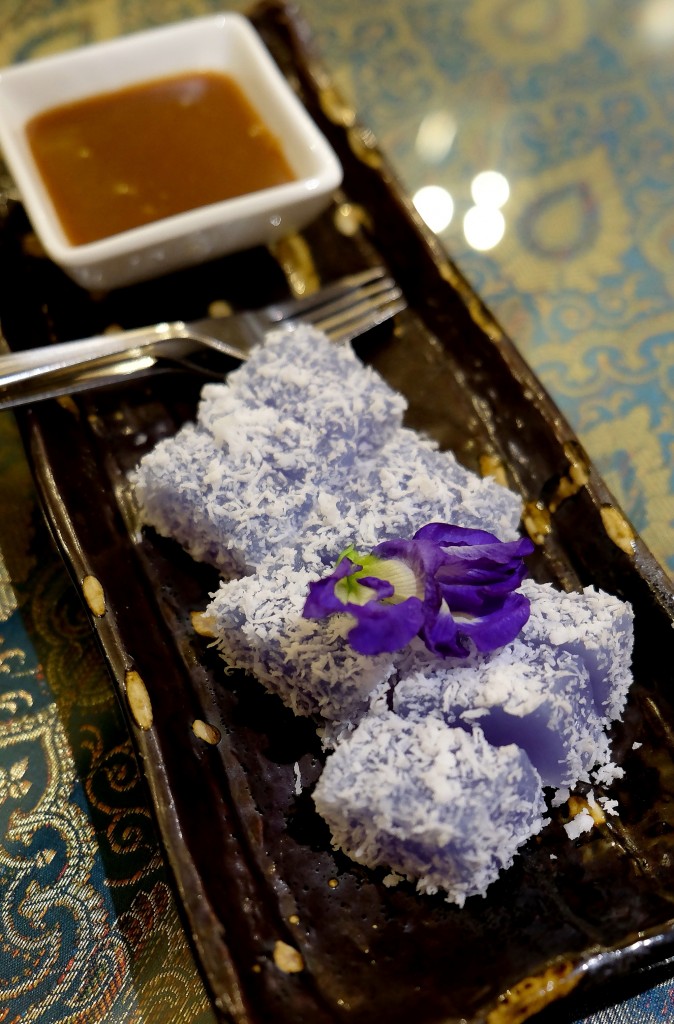 Sago Gula Melaka RM12.80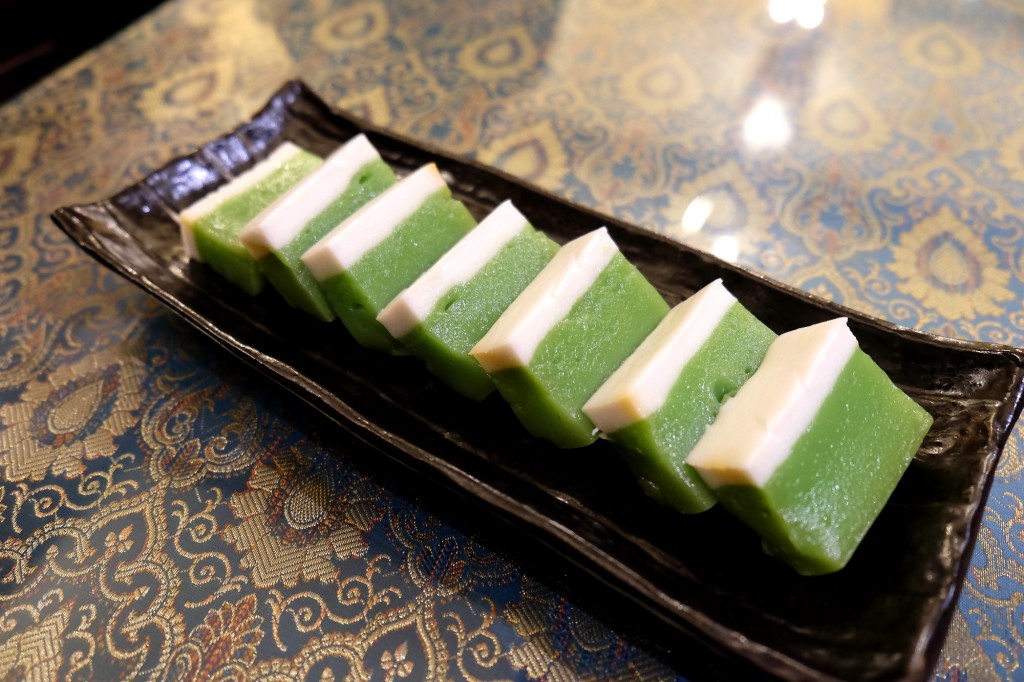 Kuih Talam
Bubur Cha Cha RM9.90
If you enjoy Nyonya food, this is the place were you can experience a wide range of dishes. Daily business hours for this non-halal restaurant are from 12pm to 10pm, with last order at 9:30pm.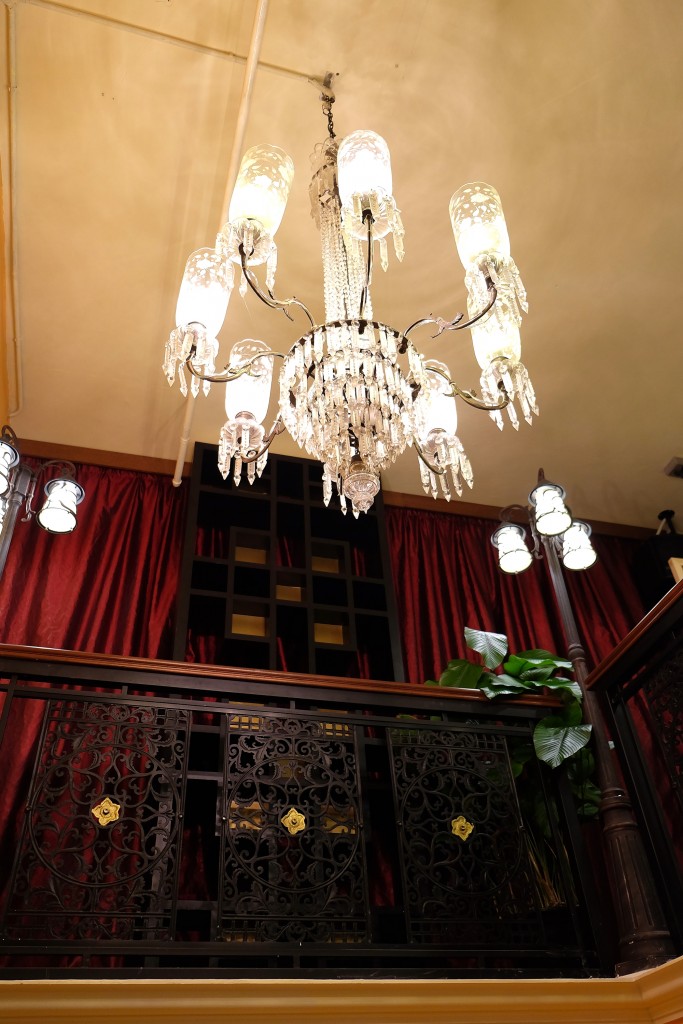 Richard Rivalee Nyonya Restaurant
79-G-45 Ivory Tower (M Mall)
10150 George Town
Penang
Tel:  011-1649 6399
*Many thanks to Richard Rivalee for extending this invitation.