17 Kelawei Fusion Cuisine, Penang, Celebrates First Anniversary
17 Kelawei Fusion Cuisine, Penang, Celebrates First Anniversary
A year from its opening, 17 Kelawei Fusion Cuisine on Jalan Kelawei in George Town, Penang celebrated its first anniversary with the launch of a new menu on 2nd August 2017. The menu features an array of dishes combining flavors of the West and elements of Chinese and Nyonya culinary traditions.
Charlie Chaplin retro-inspired restaurant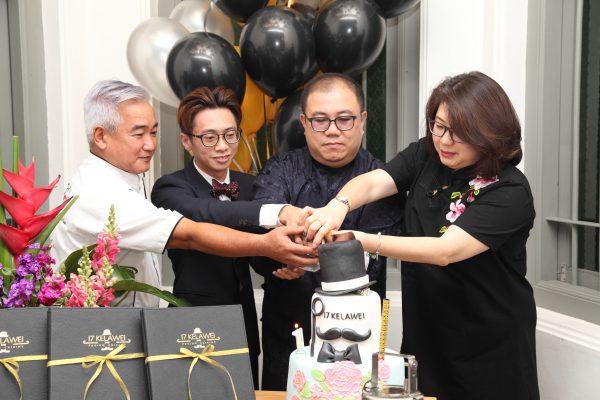 (From Left) Chef KH Ong, Morris Tan, Ronald Lim and Ethel Khor
It was a bustling and exciting night at the restaurant. Housed in a heritage bungalow, the Charlie Chaplin retro-inspired restaurant with casual atmosphere was packed with invited guests.
The new menu curated by Chef KH Ong, with 30 years of experience continues to focus on fusion food with surprises and combinations. The Western menu starts with salad and soups, entree, side & nibbles and with desserts to follow. The Nyonya menu they offer includes most dishes that you hope to find in Nyonya cuisine.
On the Nyonya menu there are plenty of appetizers to start, and an interesting choice is the Crispy Homemade Taufu. The soft beancurd made with egg and prawns is deep-fried and served with robust chili sauce and crunch of deep-fried daun kaduk with pungent flavor.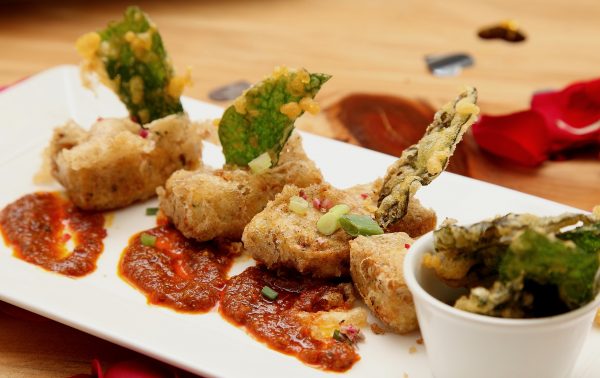 Crispy Homemade Taufu RM28
A pick among the Nyonya main options is the dish of Deep-Fried Prawn Nyonya Chili. The spicy hint from the chili paste infused with fresh spices and egg goes well with the prawns which tasted fresh. It is a dish that you simply can't go wrong ordering, especially if you like prawns.
Deep-Fried Prawns with Nyonya Chili RM38
For fish head curry cravings, I would highly recommend the Fish Head Nyonya Gulai. The chef uses seabass fish head and had it cooked with lady fingers, tomatoes, eggplant and lemongrass in a creamy smooth curry. In turn, it will be great to have it accompanied with rice.
Fish Head Nyonya Gulai RM42
If you are in the mood for pasta, the Spaghetti Al Chinese Dry Sausage makes for a dish with Asian flavor. The spaghetti combines bacon, button mushrooms, Chinese dry sausage, olives, white wine, and thyme – all topped with parmesan cheese.
Spaghetti Al Chinese Dry Sausage RM38.90
The Kimchi Pork Schnitzel is an innovative creation. The dish has German classic deep-fried pork fillet topped with Korean kimchi pickles. The spicy savory elements and touch of sourness of the kimchi made a good contrast with the tender juicy meat coated in golden batter.
Served with hand-cut chips and salad, the dish is a perfect match for a glass of wine. Speaking of wines, the outlet offers variety of white and reds for diners.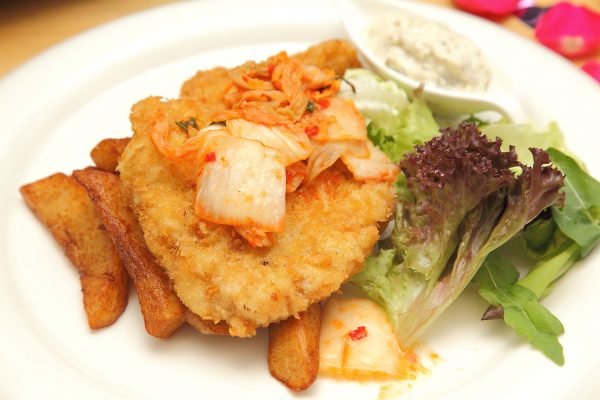 Kimchi Pork Schnitzel RM38.90
To cap off the meal, there are desserts on the menu. There is a choice of Pandan Crème Brulee, Dark Chocolate Parfait or Snow White. The Dark Chocolate Parfait showed its appealing side with dark bitter chocolate flavor perked up with orange rinds and slightly thickened Earl grey sauce.
The Pandan Crème Brulee had egg custard served with ice cream and strawberry drizzled with raspberry puree. The egg custard with a touch on the heavy side has a nice thin caramelized sugar crust topping with freshly grated coconut.
Pandan Crème Brulee RM21.90
70% Dark Chocolate Parfait RM18.90
All in all, the new menu here at 17 Kelawai is a precursor for exciting things, and definitely stays true to what the outlet stands for.  Everyone left with satisfied stomachs and smiles.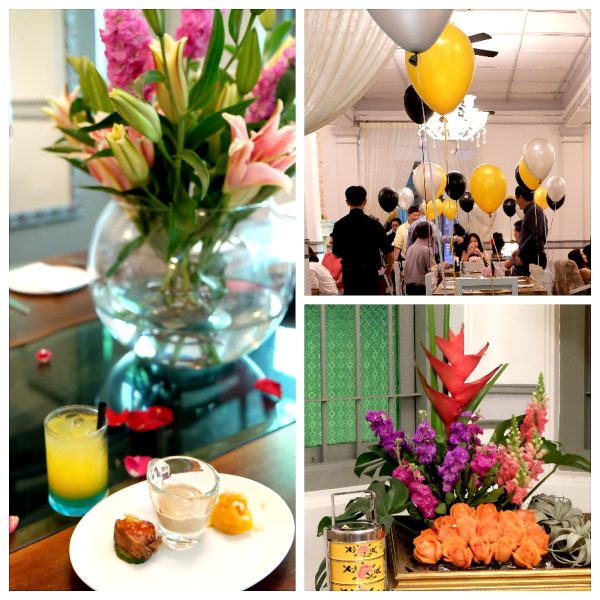 The restaurant is currently open from 8am to 10.30pm.  Closing day is on Tuesdays. Diners can enjoy their meal in the comfortable ground floor dining area or at the upper level.
17 Kelawei Fusion Cuisine
Kelawei Road
10250 George Town
Penang
Tel: 04 – 2262005
* Many thanks to 17 Kelawei Fusion Cuisine for extending this invitation.