Beangels Specialty Coffee, Tanjung Tokong, Penang
Beangels Specialty Coffee, Tanjung Tokong, Penang
Opening its doors in April 2016, Beangels Specialty Coffee is a chill hangout cafe in Tanjung Tokong, Penang. This neighbourhood cafe on the ground floor of Island Plaza with its black interior and touches of green is aided by two wide open doorways.
The counter is well staffed and serves breakfast, lunch and dinner – the menu comprises of a variety of main meals, pastries, desserts and good coffee.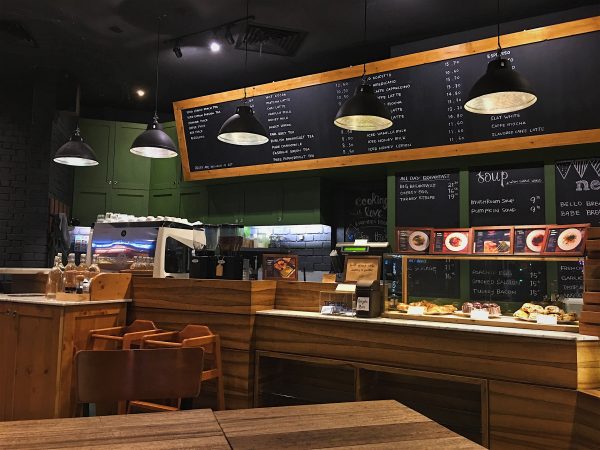 The cafe builds a big community through its freshly brewed specialty coffee prepared using honey process peaberry coffee beans. The catimor variety is scoured from a northern Thailand micro-lot process mill.
For coffee enthusiasts, there is a list of specialty coffee on the menu, from americano, mocha, flat white, cappuccino, doicetto to latte. One of my favorite coffee with milk is the artistically decorated piccolo latte. Packed with a strong aroma, the petite glass of piccolo latte is well made with milk steamed beautifully.
Piccolo latte and a sweet creation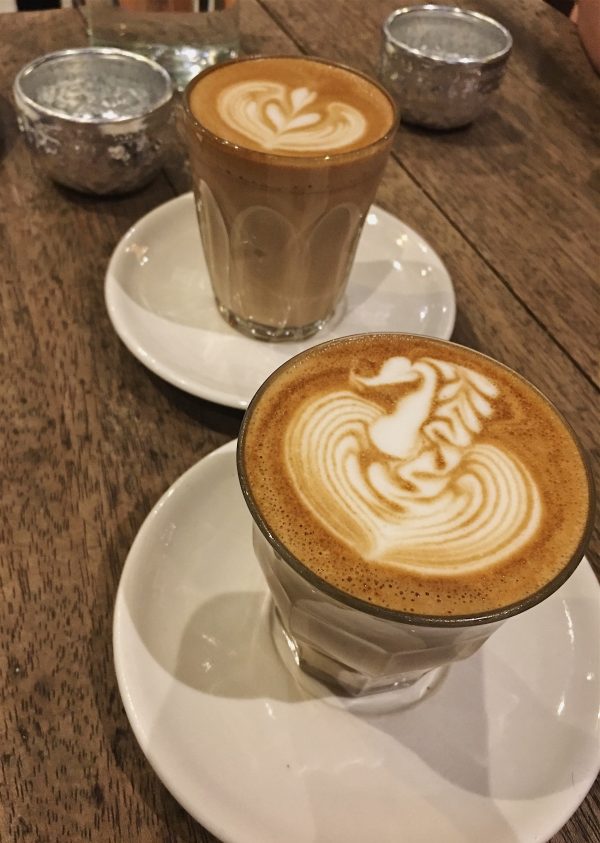 Caffe Latte and piccolo latte
For non-coffee drinkers, the beverage menu also includes hot cocoa, honey milk, chai latte, iced green latte, vanilla milk and matcha latte. As for tea lovers, you can sip on a cup of jasmine green tea, earl grey, chamomile or peppermint.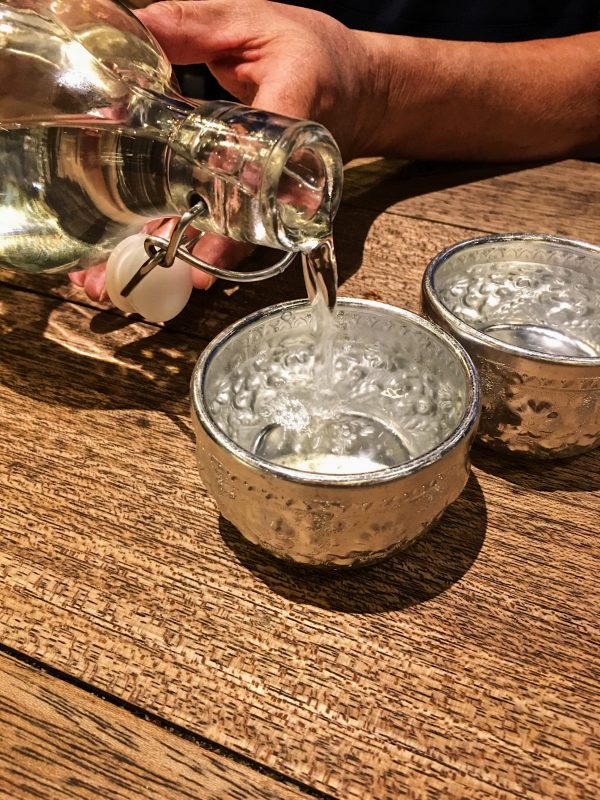 There is an assortment of casual bites to enjoy with the drinks. One of their best sellers is the pandan sangkaya. At RM8.50, the dish had pieces of well-toasted bread accompanied by traditional Thai green custard. Make sure to dip more of that addictive luscious green custard.
Pandan Sangkaya RM8.50
Fresh pastries are displayed alongside an assortment of cakes such as chocolate truffle brownie, belgian chocolate cheesecake, cocoa mania, white berry cheesecake and cream cheese pie.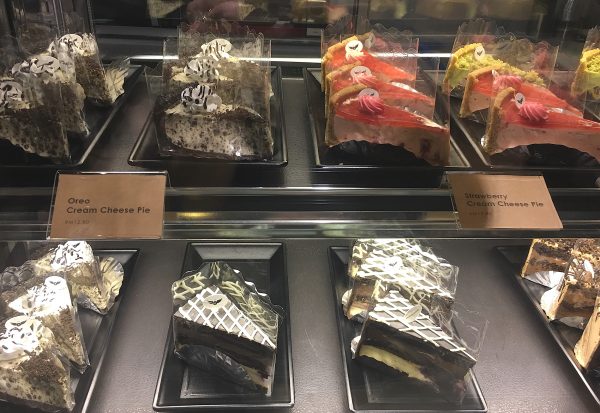 The cream cheese pie comes in different levels of creaminess and flavors such as strawberry, oreo, blueberry and matcha. The oreo cream cheese encrusted with oreo cookie crumbs is pretty rich, and a cup of black strong Americano is the recommended accompaniment.
Early birds can subside the morning hunger with their all-day breakfast items. There is the cheesy egg, turkey strip and big breakfast. For something lighter and refreshing, try the soup and salad.
Salad
For those who fancy a pasta dish, there are five options – wet carbonara, pesto pasta, hulk-angel, num yaa pasta and the mato mato.
Don't pass on the num yaa pasta – it has a very Thai feel to it. With angel hair and smoked turkey breast served with creamy Thai fish curry, the dish has a taste uniquely its own.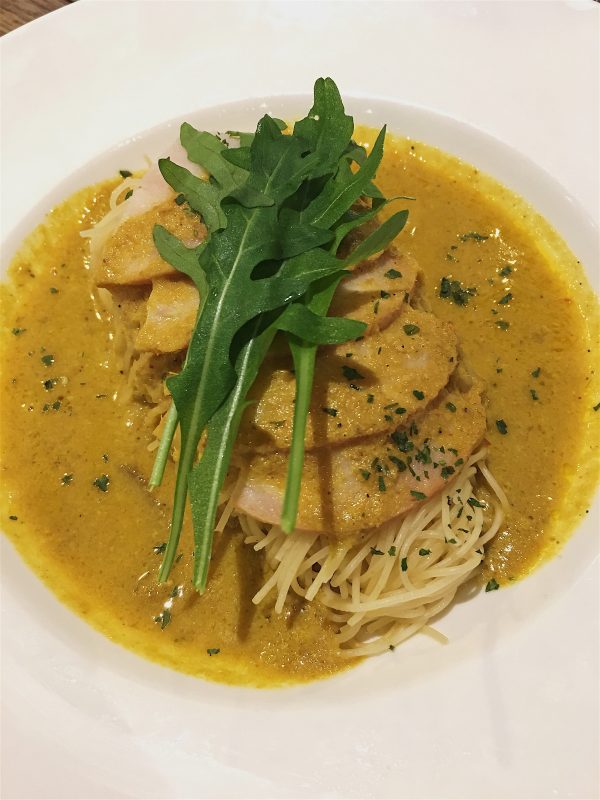 Num Yaa Pasta RM18
Beangels Specialty Coffee is open daily from 8am and ends operation as late as 12midnight from Sunday to Thursday, and at 1am on Friday and  Saturday.
Its business hours and short distance from home makes it an ideal place for catching a good cup of coffee and bites with best friends and family.
Beangels Specialty Coffee
G-08 Island Plaza
118 Jalan Tanjung Tokong
Penang
Tel: 04-8905102