Auchentoshan's 'The New Malt Order' @Magazine 63 天下第一客棧, Penang
Auchentoshan's 'The New Malt Order' @Magazine 63 天下第一客棧, Penang
Presented by Asiaeuro Wines & Spirit, the Auchentoshan's 'The New Malt Order' Pop-Up whisky event in 天下第一客棧 Magazine 63, Penang was a wonderful celebration of Scottish whiskies paired with canapes.
The evening was the first series of the Auchentoshan's 'The New Malt Order', which in effect is a four day event beginning 27th September 2017 till 30th September 2017.
Whisky lovers of the triple distilled single malt scotch whisky gathered to taste and explored the diverse flavors of the Three Wood, 12 Year, 18 Year and the cream of the crop 21 Year Old besides creating bespoke drinks at the pop-up Taste Experiment Cocktail Bar.
The experience begins with mixologists walking the guests through the preparation of the Auchentoshan-based cocktails before they were given the opportunity in creating their own.
The cocktails work on fruit syrup and vegetable reduction. A personal favourite is the one prepared with Auchentoshan Three Wood combined with fragrant coconut pandan reduction, gula melaka syrup and passion fruit.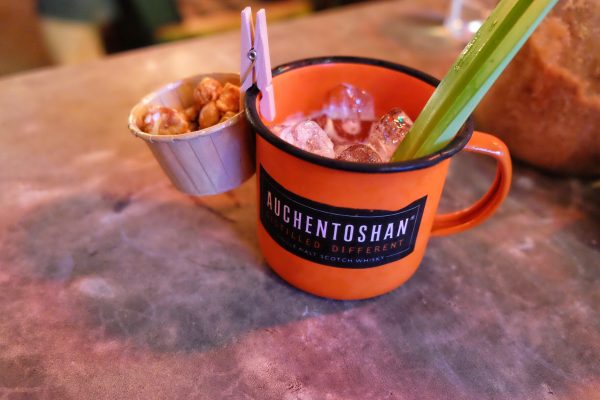 Auchentoshan's brand ambassador Jamey Merkel guided everyone in the whisky tasting session. Guests were introduced to the many regions and the types of oak casks: Bourbon, Oloroso Sherry and Pedro Ximenez Sherry, with each providing different flavors, colours and robustness.
"When tasting whiskies, take your time comparing its looks, smells, and how it taste on the palate and also the finish," said Merkel.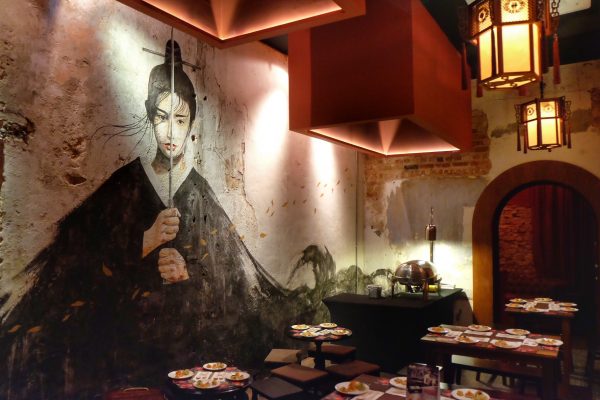 Auchentoshan's brand ambassador Jamey Merkel
For beginners, the  light body 12 Year Old is probably for you. If you're after something a little bit stronger, go for the 18 Year Old. Nurtured in American bourbon cask for over eighteen years, the rich golden colour whisky finishes with a rounded smoky tobacco flavor.
My personal favorite within the beautiful collection from Auchentoshan is definitely the 21 Year Old. With exceptional smoothness, the whisky aged in American bourbon and Spanish sherry casks offers a bunch of flavors and a long finish.
The whiskys were paired with canapes as well. Some enjoyed the whisky with sweet bites while some found new heights of deliciousness when tasted with savory items prepared with scallops, prawns and smoked fish. Both the sweet and savory items brought out the delicate flavors of each expression.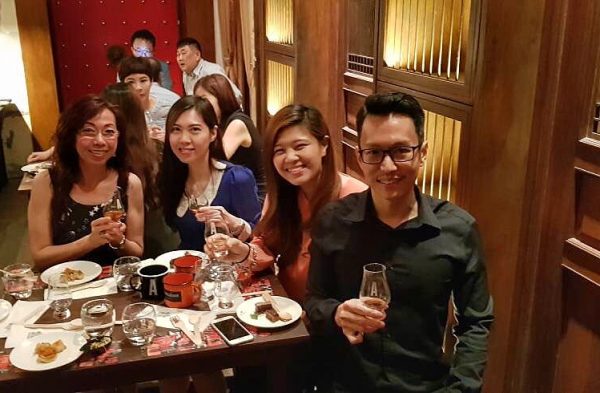 After the night of Scottish whisky sharing by Jamey Merkel, everyone went home with happy memories of the Auchentoshan Single Malt Scotch Whisky.
Auchentoshan is distributed in Malaysia by Asiaeuro Wines & Spirits. For more info, head over to http://www.asiaeurowines.com.my/