Launching of The Table From Golden Circle @Golden Sands Resort, Penang
Launching of The Table From Golden Circle @Golden Sands Resort, Penang
'The Table From Golden Circle' is officially launched!
It was an evening of culinary adventures at The Terrace by Garden Café in Golden Sands Resort, Penang, where the members of the media were introduced to 'The Table from Golden Circle'.
The Table fully integrates with Shangri-La's award-winning Golden Circle global food and beverage, and this loyalty programme offers unparalleled benefits to members who dine at any Shangri-La properties while traveling on the road and nearer to home.

Creating a wholesome enriching dining experience is the cornerstone of this food and beverage loyalty programme. By being a member of this prestigious program, members can easily accumulate Golden Circle Award Points by indulging at the numerous restaurants and bars at Shangri-La, Hotel Jen, Kerry and Traders properties worldwide.
"Incredible dining and drink experiences at our hotels play a large part in creating memorable moments for guests," said hotel manager Noel D'Couto. "By elevating Golden Circle benefits and introducing moments of surprises via one platform, The Table brings instant guest recognition and rewards to life."
Besides showcasing the wonderful plethora of culinary experiences available at Shangri-La properties, The Table's innovative mobile-friendly digital platform, www.Golden-Circle.com/TheTable also provides instant dining rewards, elite rewards and sweet deals to members.
Visitors to the digital platform will be able to watch riveting stories and videos that highlight the culinary artistry behind the food and drinks. On top of that, it also features signature dish recipes and seasonal menus. Interestingly, there are five different moods that categorize the dishes – upbeat, adventurous, chill, intimate and elegant.
At the launching event that night, guests had the pleasure to taste the signature dishes prepared by executive chef Lim Soon Leong and his culinary team besides enchanted by flash mod performance and juggling act.
Here's the menu from the evening:
Intimate Appetizer – Pan Seared Scallop, smoked salmon cheese, semi-dried tomatoes. avocado puree and caviar with honey coriander dressing.
Elegant Soup – Lobster Bisque served with Baby Lobster and Crispy Nut.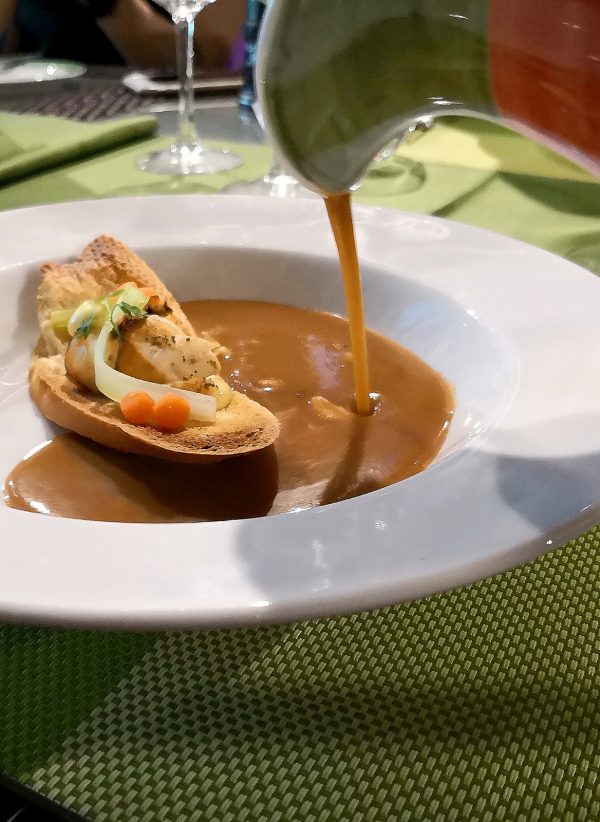 Upbeat Lemongrass Citrus Sorbet – the lemongrass sorbet is assembled with a base of crystal clear ice block topped with apple and dragon fruit salsa.
Adventurous Main – Australian Beef Rossini with potato puree, duck liver and morel mushroom sauce.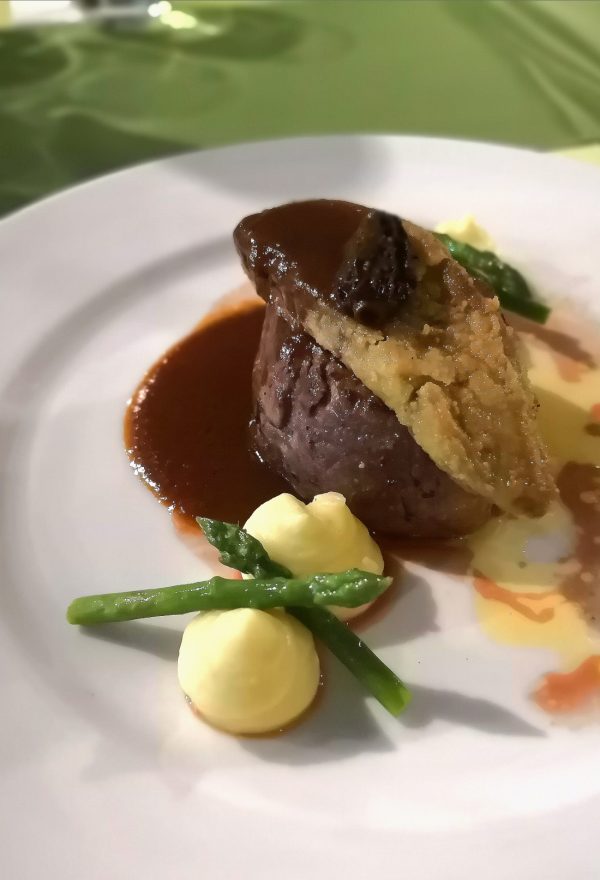 Chill Dessert – chocolate fudge topped with edible QR code, served with mascarpone cream, crumble and fresh berries. With a scan of the code, guests can receive lots of info of the Hong Kong-based hotel group.
Dessert with a dose of chocolatey goodness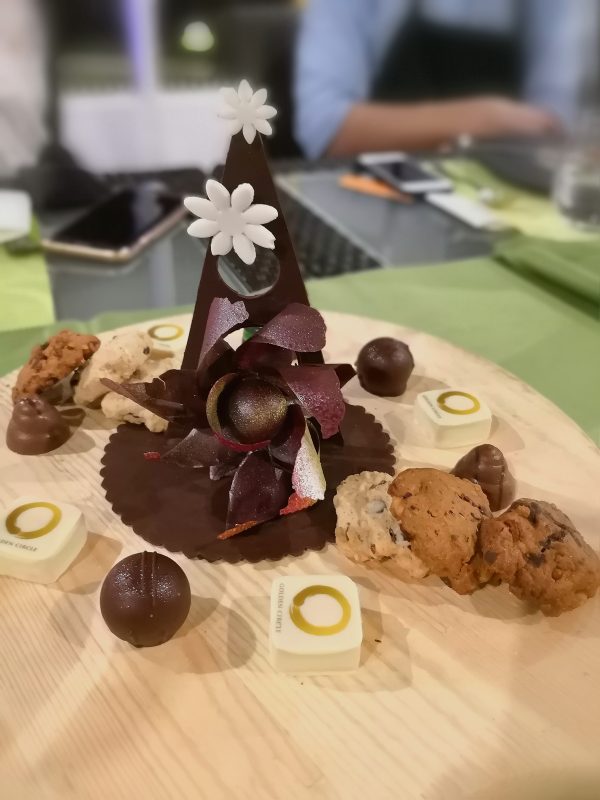 Pralines, cookies and coffee to end the meal
To find out more about the global food and beverage loyalty programme, you can look up at: www.Golden-Circle.com/TheTable.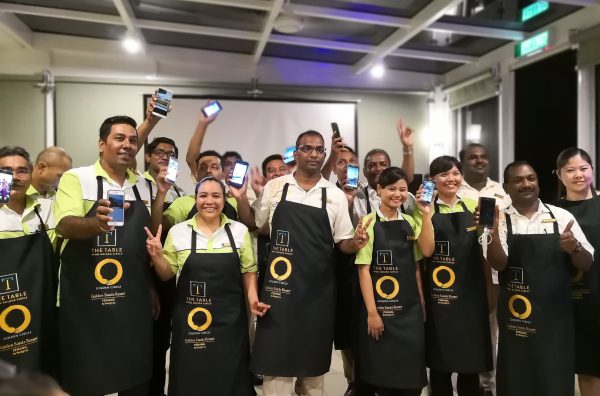 Golden Sands Resort Penang by Shangri-La
Batu Feringgi Beach
11100 Penang
*Many thanks to Golden Sands Resort Penang for extending this invitation.