Roast & Bake, Cafe & Dessert @Chulia Street, Penang
Roast & Bake, Cafe & Dessert @Chulia Street, Penang
Roast & Bake, Cafe & Dessert on Chulia Street in Penang is a newcomer to George Town, Penang. The cafe sitting just next door from The Ais, beckon passers-by with the wafting aroma of porchetta (stuffed roast pork).
While there is a small menu of soup, salad, wraps and pasta dishes like aglio olio with mushroom, spicy pork and prawn & herb, the focus of this double storey cafe still remains on its stuffed roast pork.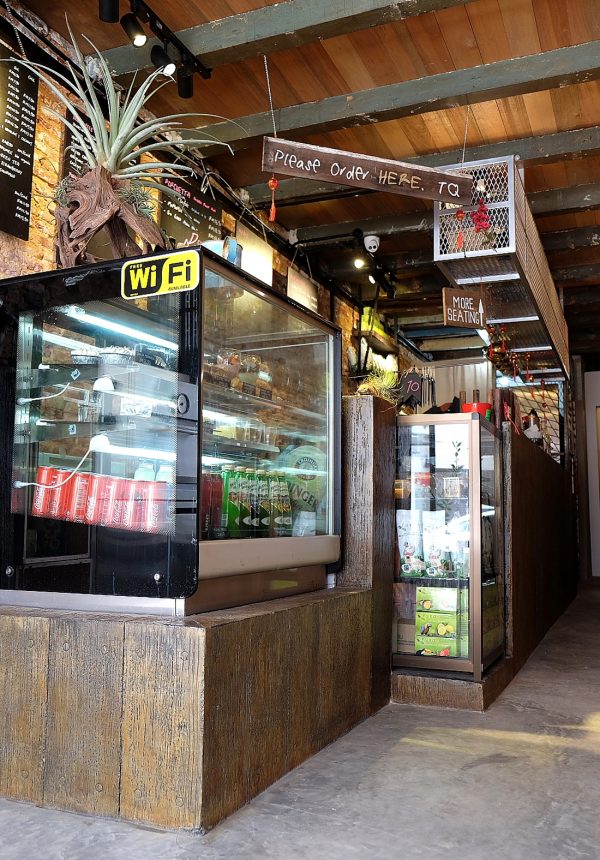 You will find three choices of porchetta like the Classic, Mamamia, and Asian. The roast pork is stuffed with a variety of ingredients and served on a wooden board with coleslaw and a good dose of ginger, mustard, and Thai sauce. The skin is not the bubbly crispy type, but rather crunchy crackling.
We have a round of the Classic porchetta RM16.90 and Mamamia porchetta RM18.90. The latter has enough mixture of herbs and spices, allowing you to also enjoy the taste of the meat which is generously salted.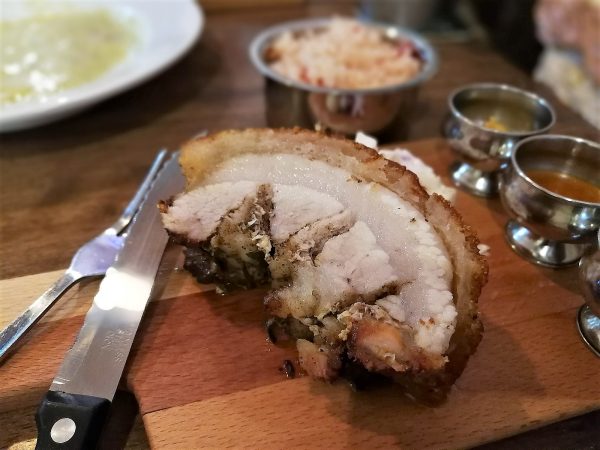 A balance of fatty and lean meat and crunchy crackling skin
For added decadence get a side of to go with the meat. It only cost RM4.50 per serving and choices include tomato rice, king mushrooms, potato fries, veggie, and sauerkraut.
Served with a soup, it might simply be the complete meal. The asparagus soup priced at RM16.90 is rather a thick broth which can be served as a light meal for some.
Finish your meal with a choice of fair trade coffee, tea or chocolate along with one of the cafe's desserts like fruit tart and layer cake with special touches by the chef.
Long black RM7.90
Sunshine – ice blended mango with yogurt RM13.90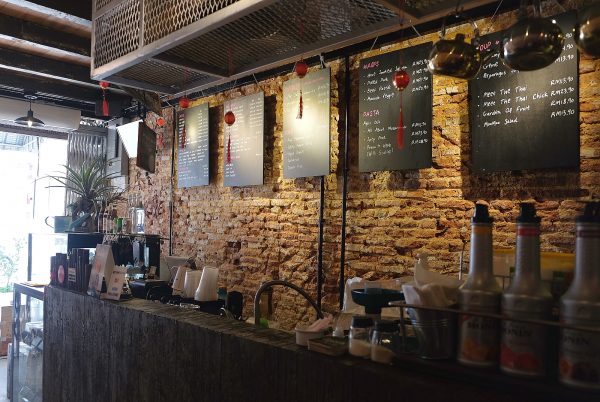 Diners can also enjoy the meal at the cafe dining room on the second floor with a more spacious arrangement of tables and chairs, as compared to the narrow space with exposed brickwork and tiny tables on the ground floor.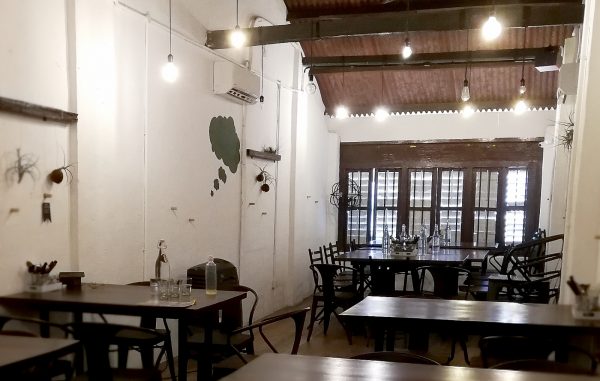 With the opening of Roast & Bake, Cafe & Dessert, there is more reason to dine in George Town. Located on Chulia Street (nearer to the entrance from Penang Road), the cafe is open daily (except Tuesdays) from 12noon to 10.30pm. 
Roast & Bake, Cafe & Dessert
473 Lebuh Chulia
10200 George Town
Penang
Tel: 04-251 9336