Traders Hotel Kuala Lumpur by Shangri-La, Malaysia
Traders Hotel Kuala Lumpur by Shangri-La, Malaysia
Business travellers and holiday makers making their to Kuala Lumpur often choose to stay at Traders Hotel Kuala Lumpur by Shangri-La for its convenient proximity to the Suria KLCC Shopping Mall, Bukit Bintang shopping district, and entertainment hubs. In addition, the city centre hotel has the distinction of offering direct covered access to the Kuala Lumpur Convention Centre.
All the 571 tastefully appointed rooms and suites offering 38 sqm / 409 sqf of comfort are fully equipped with the comfort and convenience of guests in mind.
The hotel was the accommodation place for my Chinese New Year getaway weekend and I had a wonderful time revelling in Traders indulgence thanks to the arrangement made by Theresa Goh, the Director of Communications.
Upon stepping into the premises, one would find an absence of the traditional reception desk at the entrance. Instead, guests are required to check-in on level 5.
As I was booked into the Executive Suite, it offers privilege in priority check-in and check-out at the cozy Traders Club Lounge situated on the 32nd floor. According to Traders Club Lounge Manager Sina, the lounge is also the place to start the day with complimentary breakfast, afternoon cocktails and refreshments.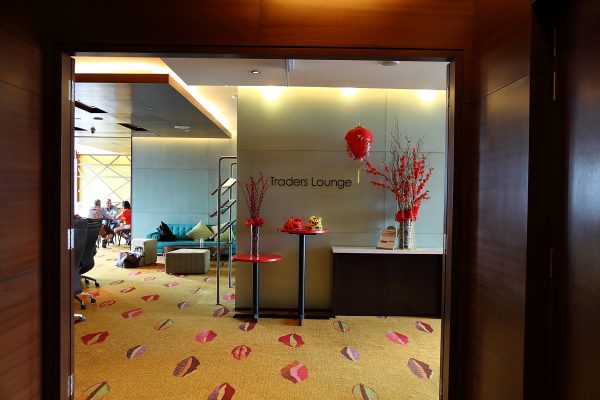 Check-in service is a breeze at Traders Club Lounge
The modern contemporarily-styled spacious Executive Suite impressed with comfortable king sized bed, master bath, large executive writing desk with generous workspace and amazing view of the Petronas Twin Towers.
Welcome cakes and fruits
View of the Petronas Twin Towers from the executive suite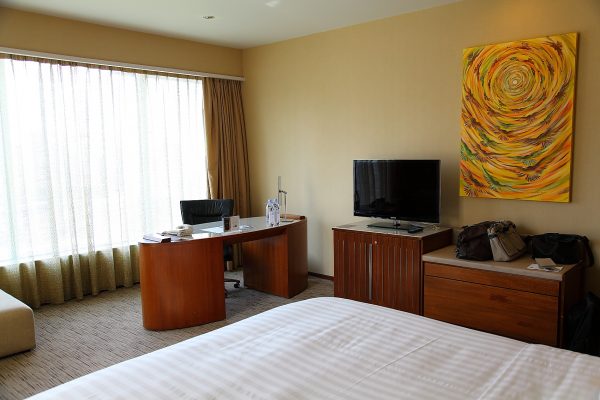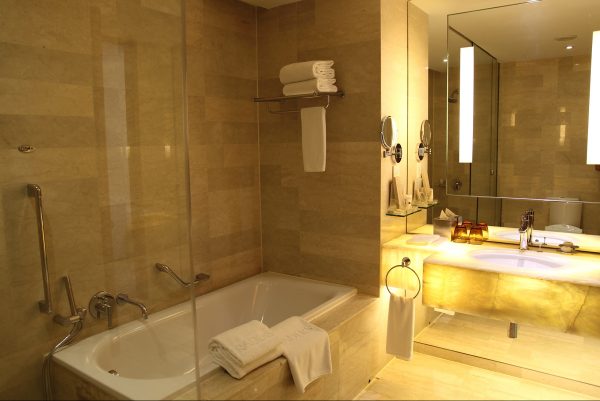 Spacious bathroom with separate shower cubicle for a nice warm bath
There are several food and beverages outlets that appease the palate. The all-day dining Gobo Chit Chat restaurant located on level 5 had chefs preparing menus offering variety of sweet and savory Western and Asian fare.
For classic and contemporary inventions, head to the Gobo Upstairs Lounge & Grill with a menu that showcases the best cuts of meat. On the menu: Australian Wagyu Marble score 6 and 7, Tomahawk, and Australian Black Angus. Making a date at this restaurant on my next visit seemed like a good idea.
Gobo Chit Chat offering buffet lunch and dinner
Traders Club Lounge
An egg dish for early risers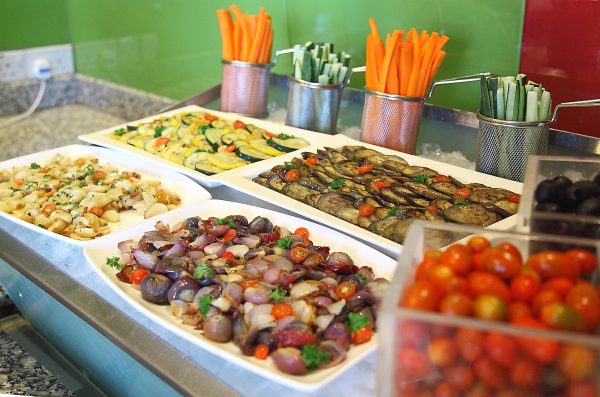 Savory bites, cakes and freshly-brewed coffee for tea-time at Traders Club Lounge
For recreational options, head to the well-designed outdoor pool and 24-hour fitness centre which is equipped with weights and cardio-vascular machines. If you're looking for some pampering, a visit to the SPA is highly recommended. They have a range of refreshing and soothing spa treatments to suit your needs.
No stay in Traders Hotel Kuala Lumpur is complete without visiting its vibrant sleek rooftop SkyBar! From the ground floor, the lift will zip you up 33 levels to the SkyBar. Here, you can savor the bar's cocktails and nicely priced plates of small nibbles while taking in the panoramic night views of Kuala Lumpur skyline. It is definitely a perfect place to settle in before dropping into bed.
SkyBar – a nice night spot
Among the many perks at this hotel is the welcoming attitude, environmentally-friendly, warm hospitality, and fuss free check-in and check-out process. All in all, it makes staying in Traders Hotel Kuala Lumpur so much more convenient and relaxing.
Traders Hotel Kuala Lumpur by Shangri-La
Kuala Lumpur City Centre
Kuala Lumpur 50088
Malaysia
Tel: 603-2332 9821
*Thank you Traders Hotel Kuala Lumpur by Shangri-La for accommodating me